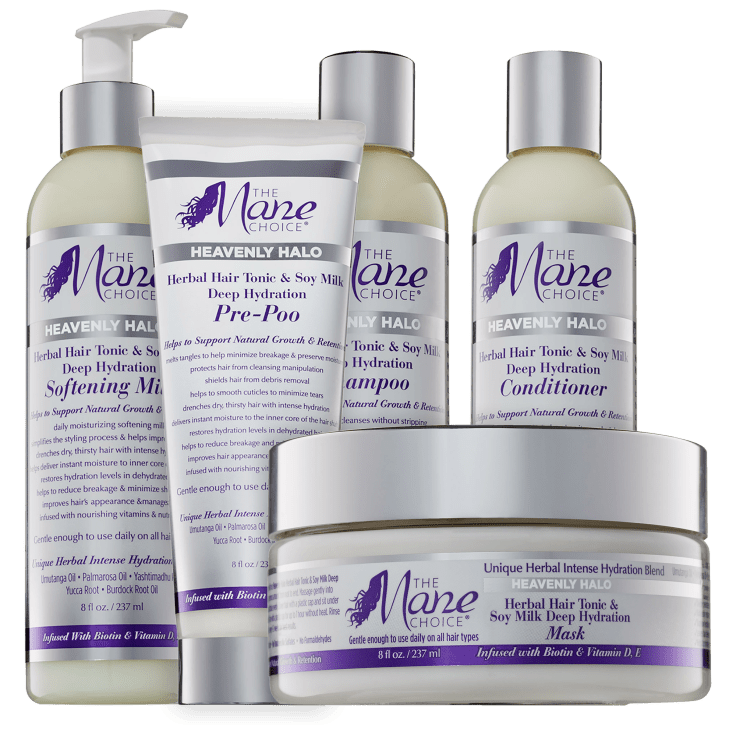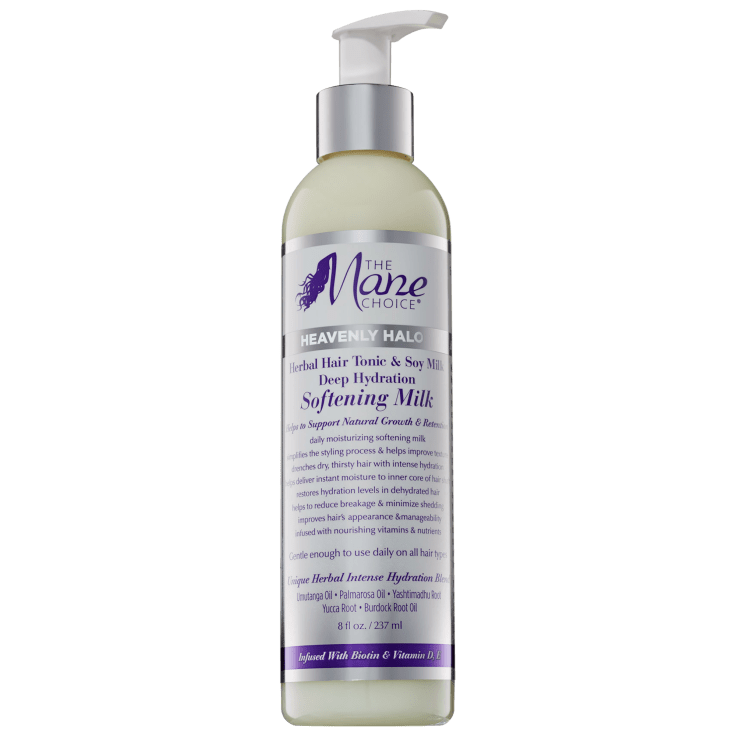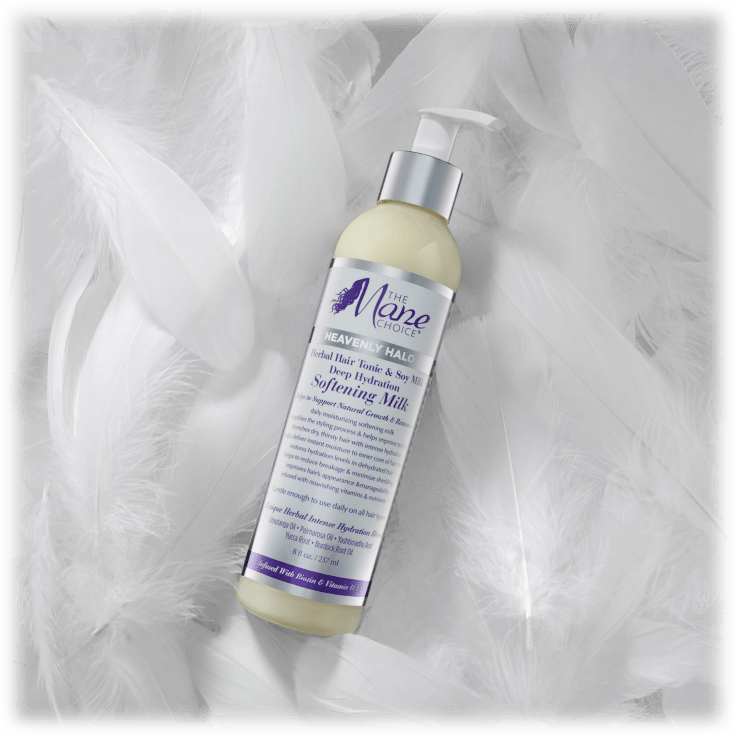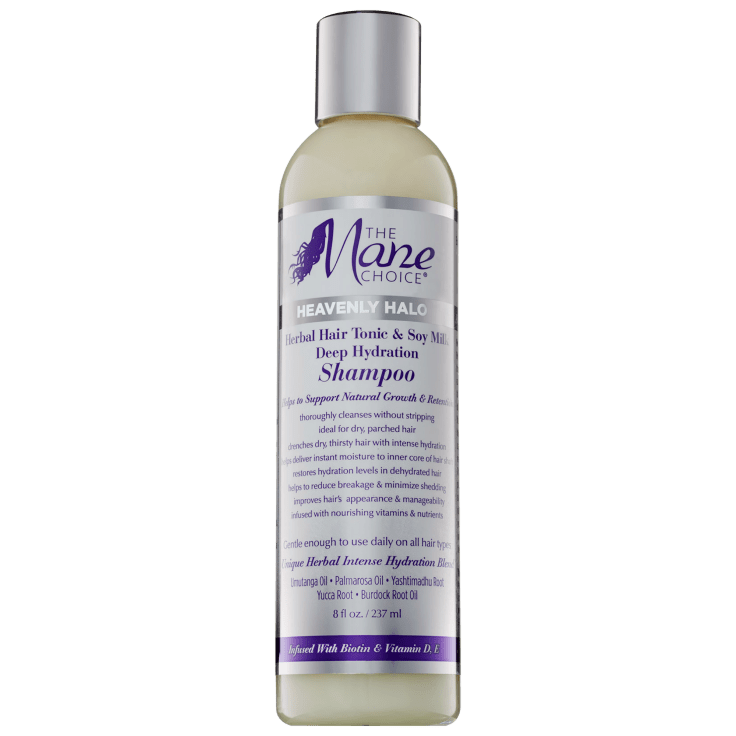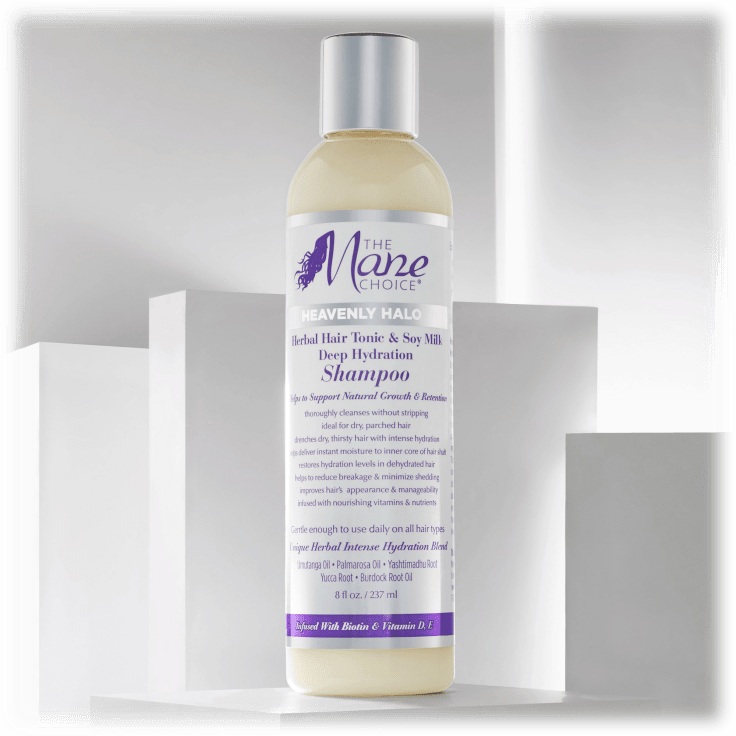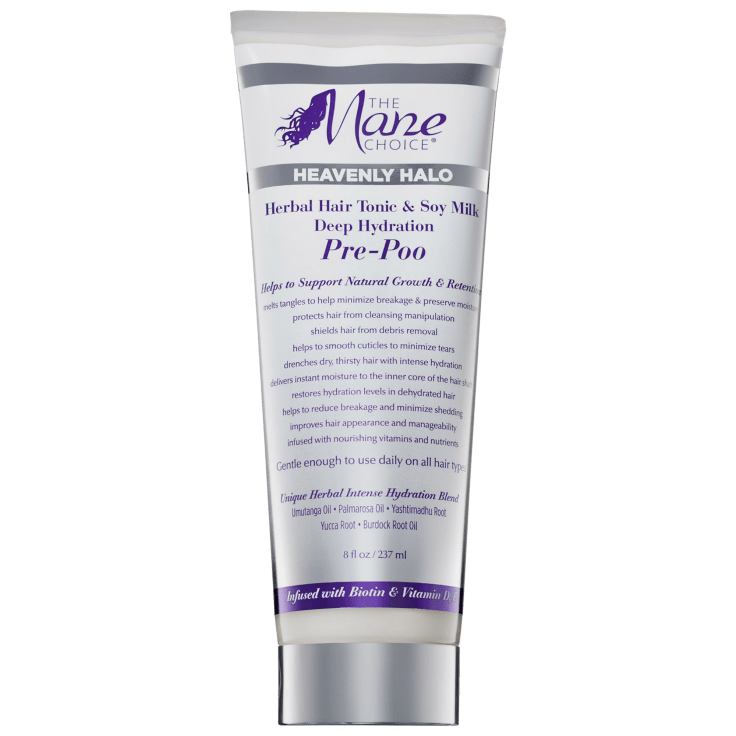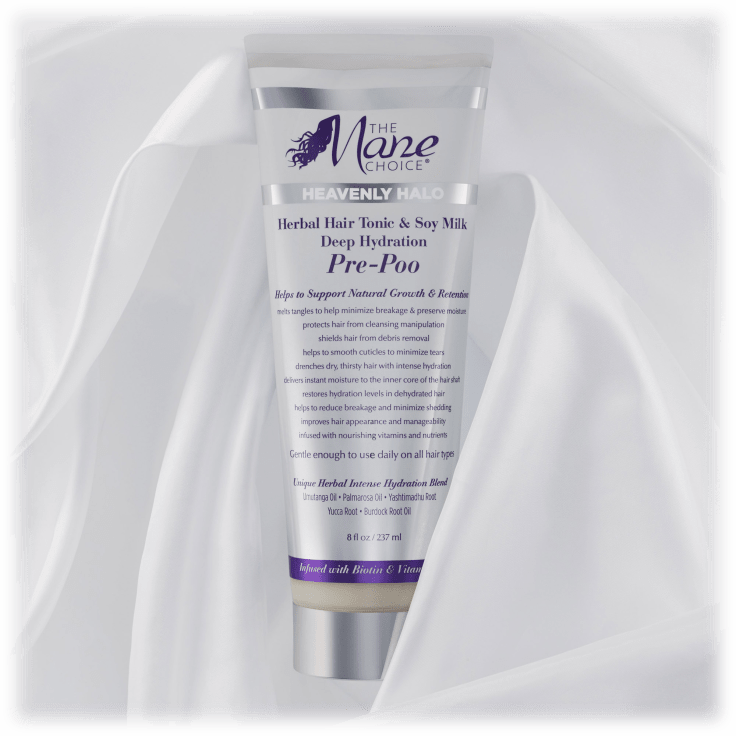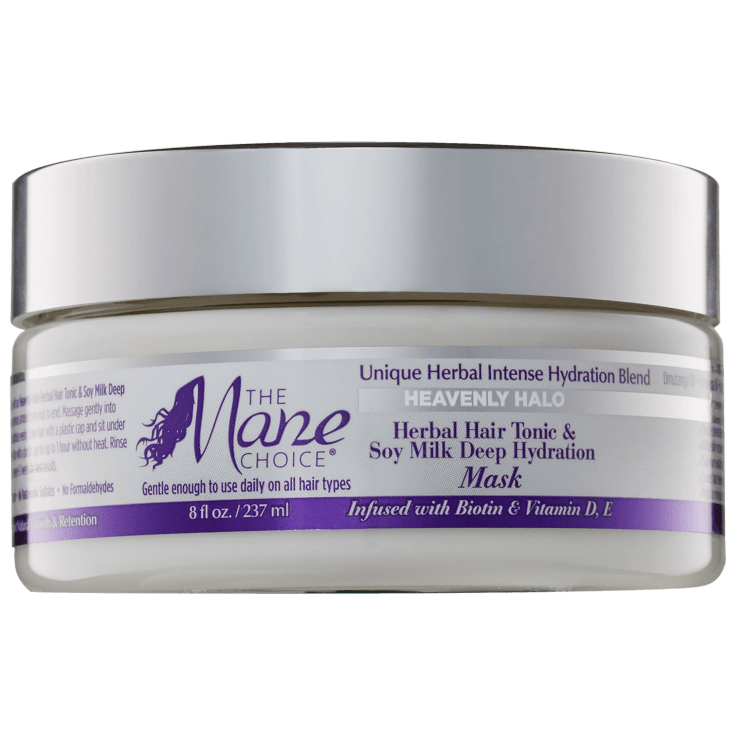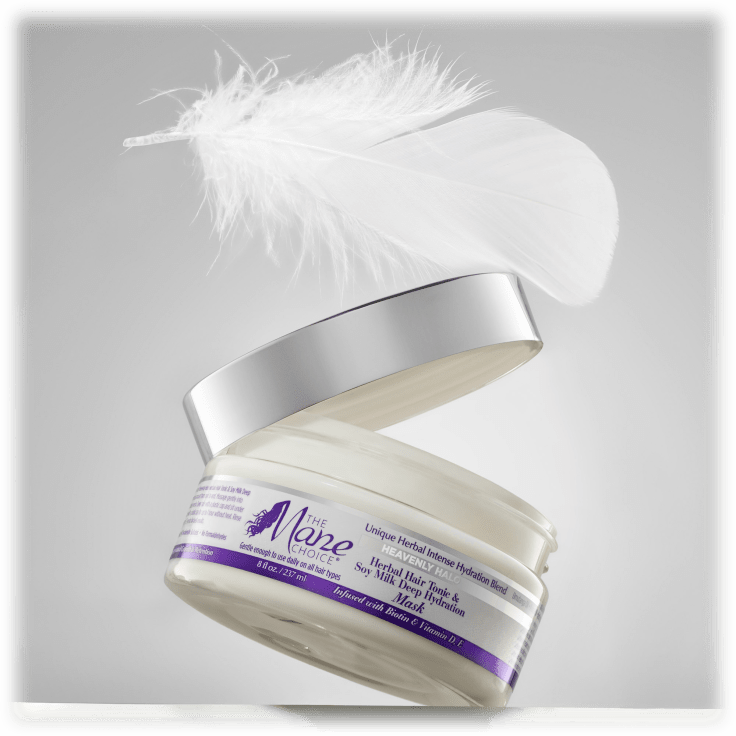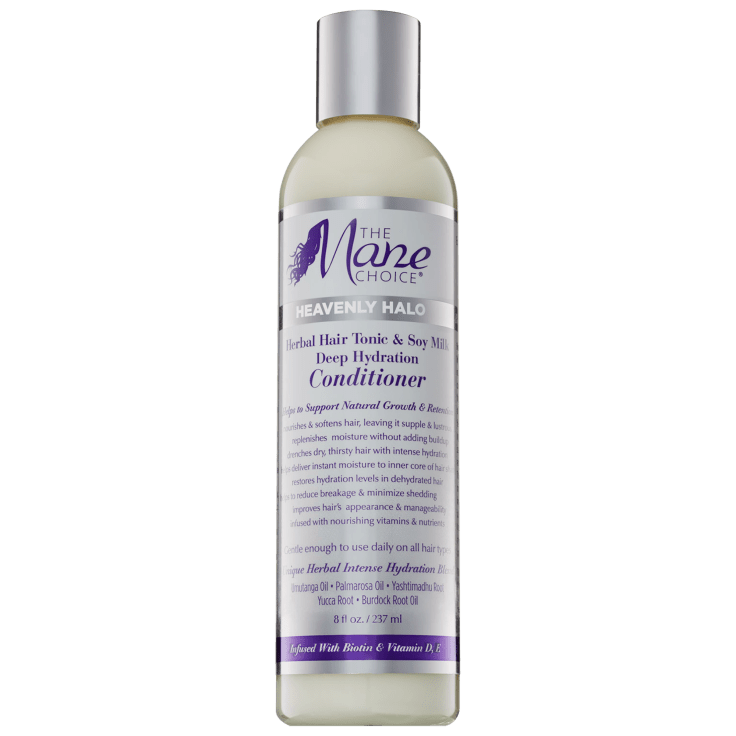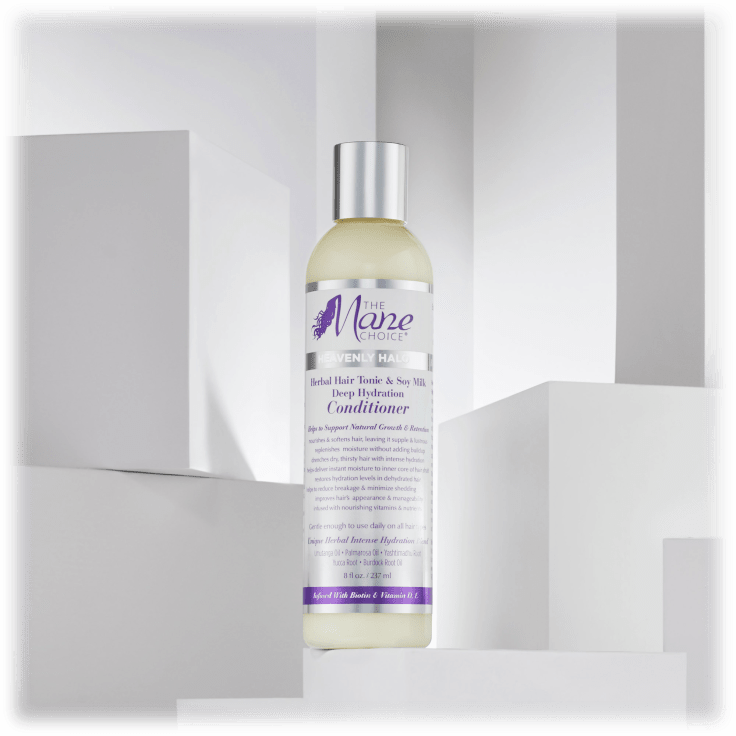 The Mane Choice Heavenly Halo 5-Piece Hair Care Bundle
Features
Deal includes an 8-ounce container of 1 pre-poo, 1 hair mask, 1 shampoo, 1 conditioner & 1 softening milk
Wash and condition your way to healthy, beautiful hair with this bundle from The Mane Choice!
Get better hair growth and hair care with this extensive 5-piece set
Heavenly Halo Herbal Hair Tonic & Soy Milk Deep Hydration Pre-Poo
Heavenly Halo Herbal Hair Tonic & Soy Milk Deep Hydration Pre-poo softens, loosens tangles, and coats the strands to help protect the hair during the shampoo process
Minimizes the loss of moisture and tangling when shampooing
Also restores hydration to thirsty hair
Packed with vitamins, botanicals, and essential nutrients to promote length retention and manageability
Size: 8 ounces
Heavenly Halo Herbal Hair Tonic & Soy Milk Deep Hydration Shampoo
Heavenly Halo Herbal Hair Tonic & Soy Milk Deep Hydration Shampoo is an ultra-hydrating cleanser that removes impurities and provides hair and scalp with a dose of hydration
Revitalizes, softens, and improves luster and shine
Gentle enough to use daily and ideal for color-treated hair
Packed with vitamins and essential nutrients to promote healthy hair
Size: 8 ounces
Heavenly Halo Herbal Hair Tonic & Soy Milk Deep Hydration Mask
Heavenly Halo Herbal Hair Tonic & Soy Milk Deep Hydration Mask is a rich, hydrating mask treatment that calms frizz
Leaves the hair feeling hydrated, soft, and tangle-free
Packed with vitamins, botanicals, and essential nutrients for healthier hair and manageability
Size: 8 ounces
Heavenly Halo Herbal Hair Tonic & Soy Milk Deep Hydration Conditioner
Heavenly Halo Herbal Hair Tonic & Soy Milk Deep Hydration Conditioner boosts and improves hydration and loosens tangles
Makes hair feel hydrated, supple, and more manageable
Suitable for all hair types and textures
Infused with vitamins, botanicals, and essential nutrients to promote healthier hair
Size: 8 ounces
Heavenly Halo Herbal Hair Tonic & Soy Milk Deep Hydration Softening Milk
Heavenly Halo Herbal Hair Tonic & Soy Milk Deep Hydration Softening Milk is lightweight hydrating hair milk that softens the hair and adds hydration to dry, thirsty hair
Helps to restore natural luster and shine
Leaves hair feeling soft & tangle-free
Suitable for all hair types and textures
Infused with botanicals, vitamins, and essential nutrients and improves manageability
Apply to clean, towel-dried hair after conditioning, to ease the styling process
Size: 8 ounces
What's Included
1x Heavenly Halo Herbal Hair Tonic & Soy Milk Deep Hydration Pre-Poo
1x Heavenly Halo Herbal Hair Tonic & Soy Milk Deep Hydration Shampoo
1x Heavenly Halo Herbal Hair Tonic & Soy Milk Deep Hydration Mask
1x Heavenly Halo Herbal Hair Tonic & Soy Milk Deep Hydration Conditioner
1x Heavenly Halo Herbal Hair Tonic & Soy Milk Deep Hydration Softening Milk
Warranty
Reviews
Verified Purchase
It works wonders for your hair for the price!
Written by @cboney - May 15th 2021
Verified Purchase
Just arrived today. Fast delivery. Will try it tomorrow and will try to do a before and after.
Written by @126meforever - April 2nd 2021
Verified Purchase
Love the product& Great deal
Product arrived earlier than expected. Products was in good condition. Great deal had to purchase. I love Mane Choice hair products. They help detangle your hair, add moisture, and it's great for hair growth. My hair is soft and manageable, but most of all its healthy. First time I purchased from Morning Save and I'm impressed.
Written by @cbridges43 - March 19th 2021
Verified Purchase
Hair are & Morw Featuring The Mane Choice
Three of the top was off the bottle when

it was delivered
Written by @kleepope4 - March 23rd 2021