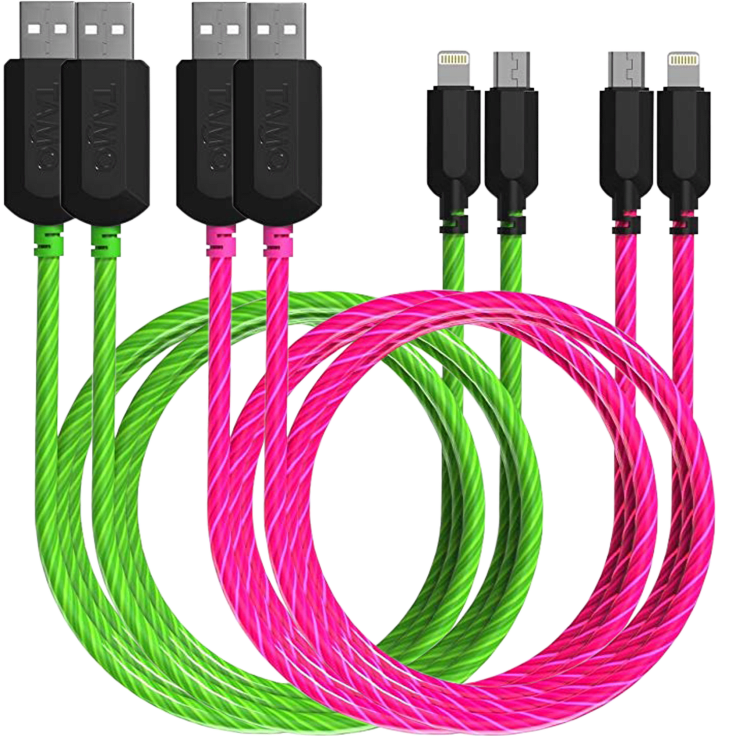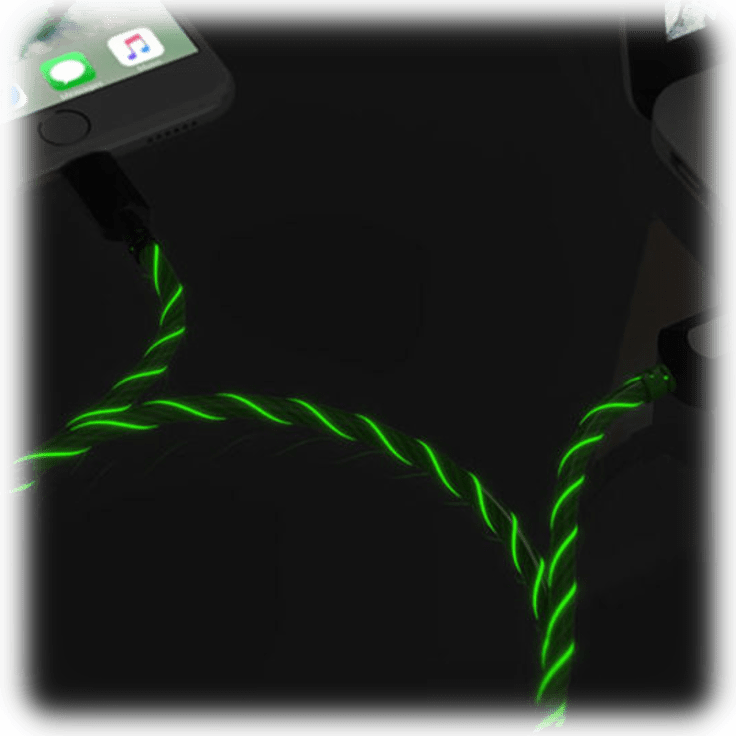 TAMO Charge n' Glow Light-up Lightning & Micro USB Cables
Features
Plug it in and Light it up – Watch the electricity power up your phone with the TAMO Charge n' Glow cables. When plugged in the cable will blink and plug in your device to see the energy lead right into your phone
These charging cords are produced with high density rubberized material that holds the LEDs in place, and also makes for a durable cable of good quality. The cables are thick enough to resist knotting and fares well against everyday use
Perfect for use in your car when you need some dim lighting, or on the airplane for a makeshift reading light. Cable blinks a few times to let you know that your device is charged and ready to be unplugged. One of the cooler accessories to get for kids
Comes in 2 styles to charge any device. Lightning connectors are MFI certified to ensure a steady charge and extended lifetime. Velcro tie comes with the product so it is easy to store it and go.
Warranty