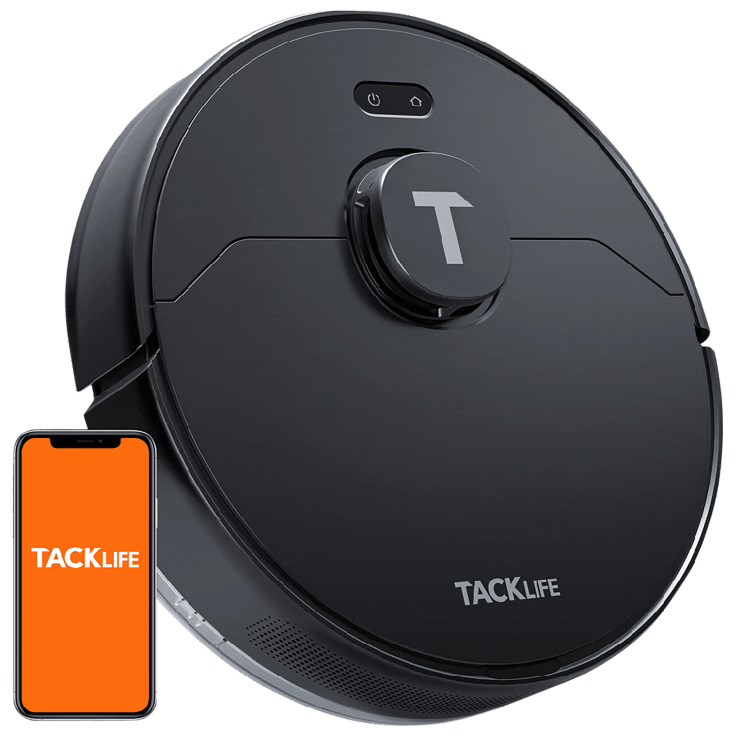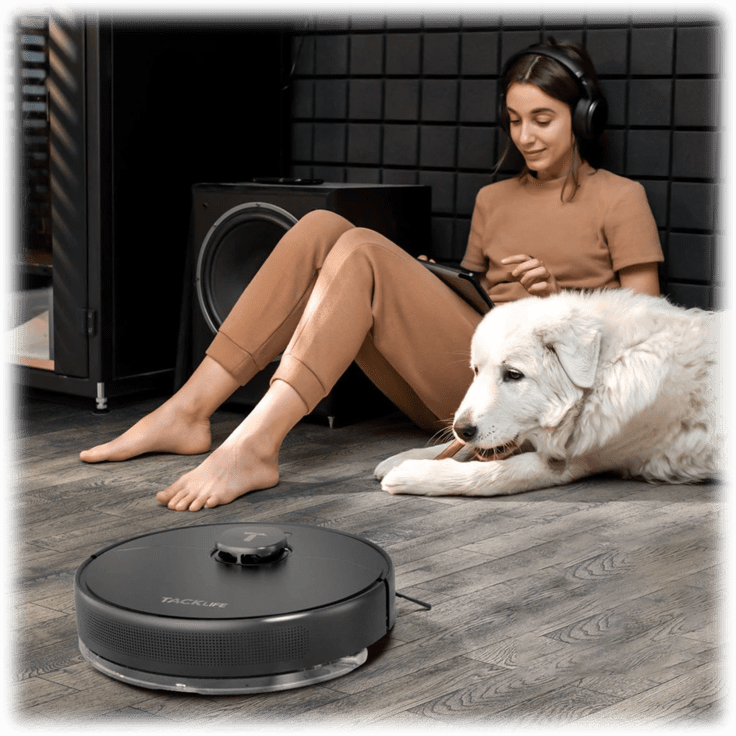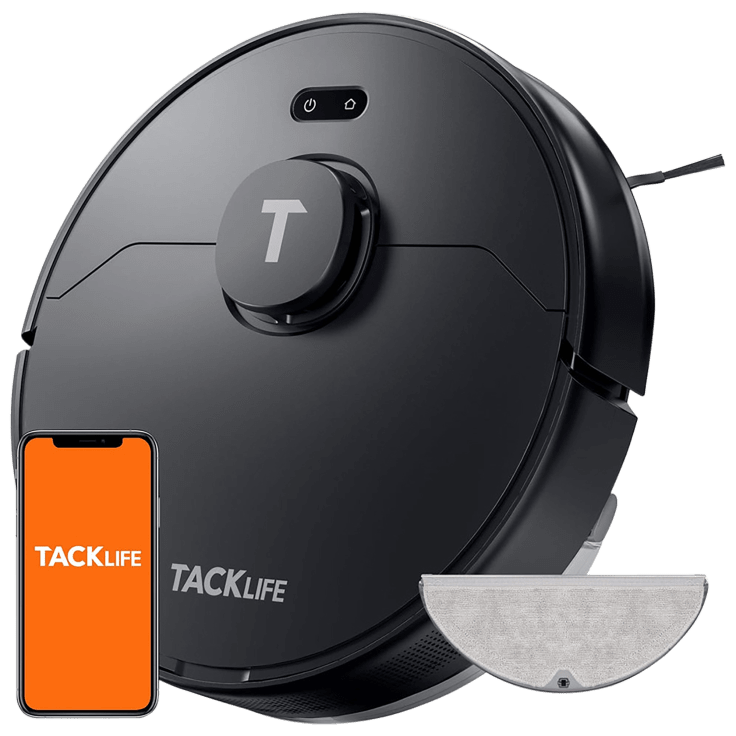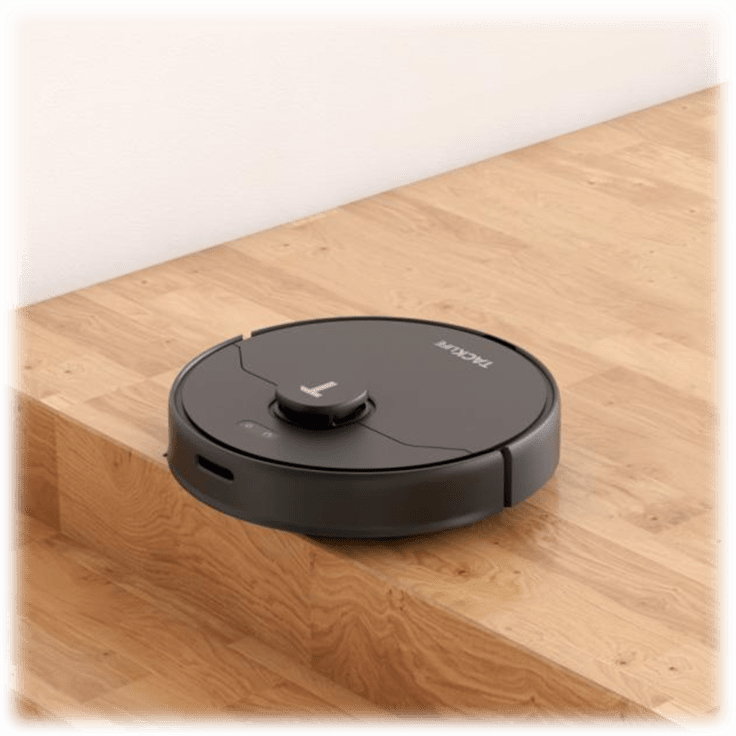 Tacklife S10 Pro Robotic Vacuum Cleaner With Mop, WiFi, and Lidar Navigation
Features
Precision Lidar Mapping Technology
S10 Pro adopts laser navigation to build a map of your house
Allowing selection of cleaning zones or setting no-go zones
Efficient Z-shape cleaning route design ensures that every corner of the house is cleaned and reduces energy consumption
Powerful Suction & Efficient Cleaning
Nidec brushless motor provides 2000 Pa super strong suction
Floating roller brush structure design and upgraded 20mm obstacle crossing increases the adhesion of dust or pet hair to provide deeper cleaning for carpets
Intelligent Saves Time & Effort
Has 90mins long runtime and a 40% improved charging efficiency
Breakpoint cleaning technology allows it to automatically return to the previous position to continue cleaning after charging
570mL Large dust box can greatly reduce your cleaning work
Smart App Control for Easy Operation
Set a cleaning schedule and choose different cleaning modes
Check the cleaning situation on your phone in real-time
Supports Alexa or Google Home for voice control options
Lets you completely free your hands from housework
Specifications
Dimensions: 13.75" W x 13.75" D x 3.75" H
Weight: 6lbs, 6oz
Precision Lidar Mapping
Atmospheric Pressure: 2000Pa Super Strong Suction
Dust Bin: 570ml
Alexa and Google Home Compatible
Runtime: 90 minutes
What's Included?
1x Tacklife S10 Pro Robotic Vacuum Cleaner With Mop, WiFi, and Lidar Navigation
1x Charging Dock
1x AC power adapter
1x Water Tank
1x Mop Cloth
2x Side Brushes
1x Extra HEPA filter
1x Cleaning Tool
1x Quick Installation Guide
1x User Manual
Warranty
Reviews
Verified Purchase
How did I live without this for so long ?
I purchased this to vaccume my hard wood floors but was very impressed with how well it cleaned the carpets also. With 3 parrots, the mess can add up quickly, this little robot cleaned up even the pistachio shells that were dropped onto the floor. The app took some time to figure out ( could have clearer instructions ) some options were hard to find. But with a little searching I was able to set up my rooms and zones on the map and program run times and areas to clean. Works perfectly.
Written by @cms123 - October 5th 2022
Verified Purchase
Tacklife pro 10
This is our second one and we simply love it.
Written by @dharam47 - January 21st 2023
Verified Purchase
Carpet cleaner
She goes from hardwood floors to carpet.
Written by @1amHappy - December 8th 2022
Verified Purchase
Wonderful
Written by @JonesDesign - May 14th 2023
Verified Purchase
Works beautifully. Love it.
Written by @theofanisd - January 23rd 2023
Verified Purchase
App does not work
The app for this product is for an "older" Samsung which mine is not that updated so I cannot use the navigation
Written by @Silkeyl - March 6th 2023
Verified Purchase
Not a good buy
I don't ever really have any problems with anything from morning save, but this was not a good buy. The vacuum looks awesome and I'm sure it would work great, but can't download the app for it on a newer android phone and no other option. Next step is returning. Hopefully it won't be a hassle.
Written by @barbgreenland - March 12th 2023
Verified Purchase
Trash
I can't use this because my 2 year old phone is to "new" to hook up to it, which is how you run and operate this through an app. The app wont even download to my phone, just keeps saying my phone is to new.
Wish I new this before I wasted my money.
Written by @ErinNeff - April 21st 2023
Verified Purchase
Defective
I want to return but no response from you on several occasions I have purchased so much from you in the past but never tried to return anything because it was fine but now this is crazy and dishonest please contact me regarding this item
Written by @Sjhill13 - March 5th 2023
Verified Purchase
Frustration
After repeated attempts I have been unable to get this to work properly. Bought it because of surgery, which interfered with me vacuuming, Tacklife has not worked.
Written by @ppolly - February 24th 2023
Verified Purchase
Scam
I cannot used this product because i am unable to download the APP. You need a very very old phone to be able to used the APP.
Written by @vrice35 - August 14th 2023
Verified Purchase
Stopped working
And company seems to be out of business. Thus can't get warranty support.
Written by @jhannifan - November 10th 2022
Verified Purchase
WILL NOT HOOK UP TO MY PHONE. CANT GET SOMEONE TO ANSWER THE PHONE TO EXPLAIN HOW TO HOOK IT UP. SAY THAT MY PHONE IS TOO NEW.
Written by @carleccles - May 26th 2023
Verified Purchase
Written by @Ymays1 - June 10th 2022