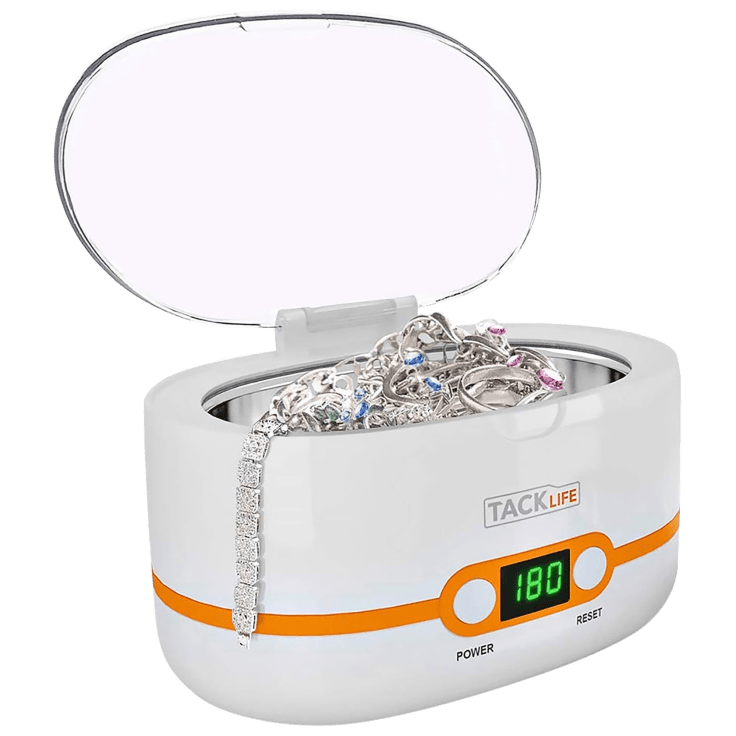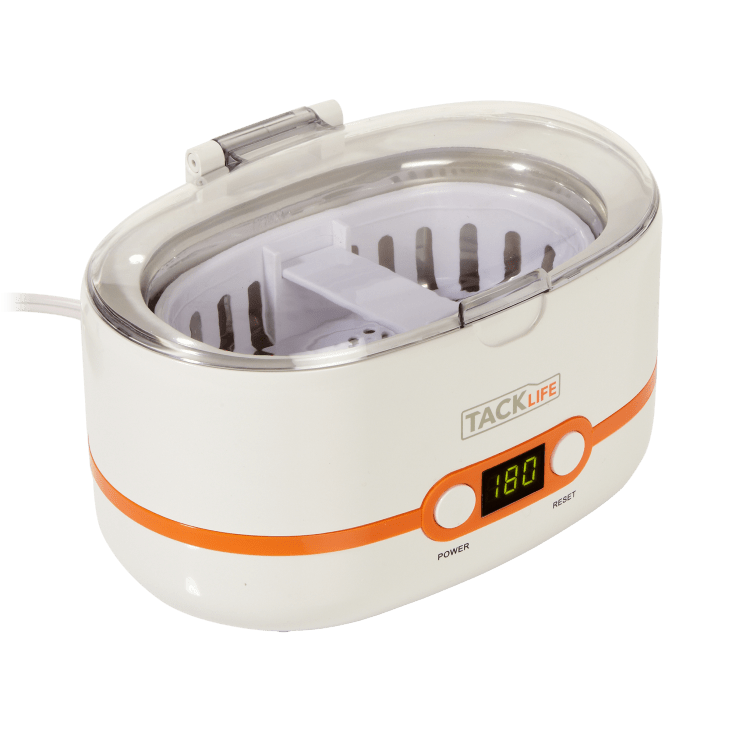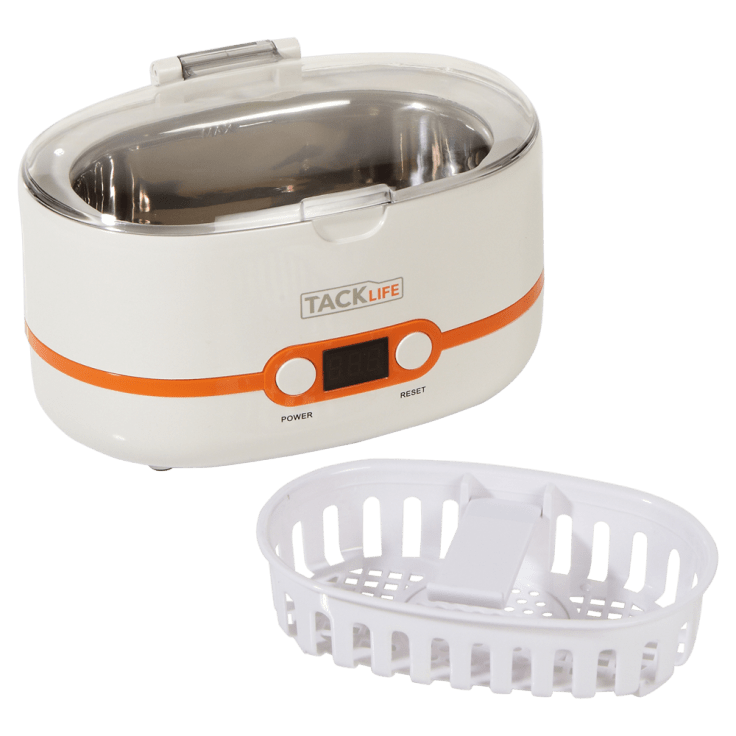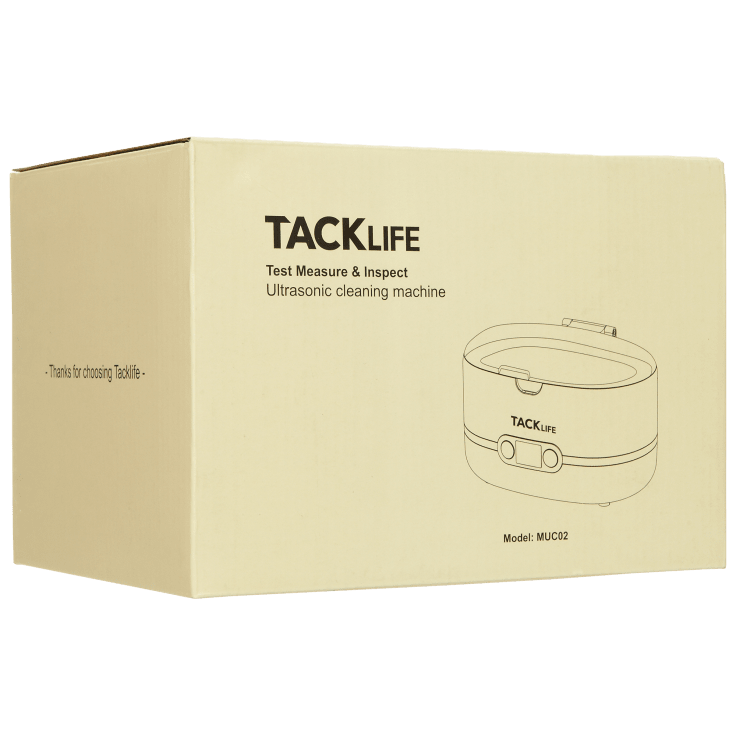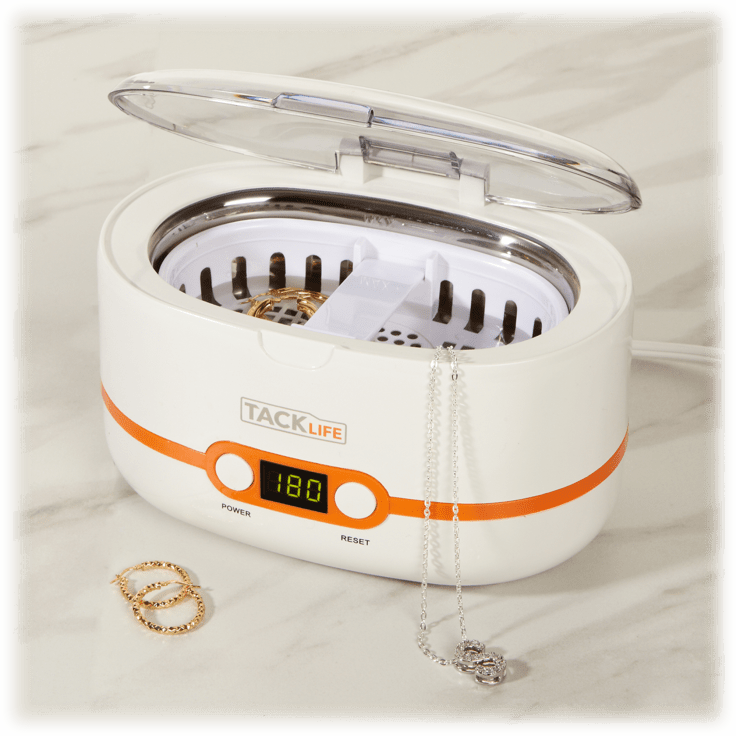 TackLife 600ml Professional Ultrasonic Jewelry Cleaner
Features
42 kHz Ultrasonic: Ultrasonic cleaning uses cavitation bubbles induced by ultrasonic vibrations of 42,000 Hz to move a liquid. The stirring creates high forces on contaminants that adhere to substrates such as metals, plastics, glass, rubber, and ceramics to gently remove dirt in minutes and not damage your valuables.
Detachable Basket & Automatic Switch Off: Takes up the removable cleaning basket with 600 ml household ultrasonic cleaner, which makes cleaning small items easier and keeps the item safe; It turns off automatically after each cleaning time setting, which is an efficient way to avoid excessive power consumption that damages the items.
Five Time Cycles: Depending on the material of the object to be cleaned, 5-time cycles can be selected (180 s, 280 s, 380 s, 480 s, 90 s). The standard cleaning time is 180 seconds. Press the "Reset" button and watch the digital screen if you want to change the time period.
Large Application: Ultrasonic cleaners are used to clean many different types of items including jewelry, lenses, and other optical parts, clocks, dental, surgical instruments, tools, coins, fountain pens, etc.; They are used in many jewelry stores, watchmakers, and electronic repair shops. A clearer cleaning effect is achieved by adding a suitable cleaning agent.
What's Included?
1x TackLife 600ml Professional Ultrasonic Jewelry Cleaner
1x Detachable Basket
Warranty
Reviews
Verified Purchase
Nice!!!
I like this TackLife machine! It does an excellent job of cleaning my jewelry and makes it look brand new! It's very simple to use and exceeds my expectations. Thank you for such a wonderful product. I won't have to get my jewelry professionally cleaned anymore!
Written by @pammdailymail - June 3rd 2022
Verified Purchase
Love this jewelry cleaner
Very gentle on my jewelry. Cleaned very well. U can even clean your eyeglasses - very nice extra feature!
Written by @reneridgeway - April 25th 2022
Verified Purchase
Outstanding little machine!
It leaves jewelry and glasses very clean!
Written by @janeyprz - March 23rd 2022
Verified Purchase
Wow great value.
Works great everything is sparkling.
Written by @Georgesawyer - March 26th 2022
Verified Purchase
Works Great!
Written by @andrea1950 - June 3rd 2022
Verified Purchase
I received 2 that I didn't order and has been ridiuos trying to send them back and now I have to pay for your mistake
Return policy I didn't order and it's costing me
Written by @Thomas1 - June 6th 2022
Verified Purchase
No Item
This item is showing received and I have not received the item yet it has not been delivered to my home I do not know where the item is.
Written by @Harold201 - June 9th 2022
Verified Purchase
Does not clean
Used over and over. Does not clean. I worked at a jewelry store before. Ours cleaned very well
Written by @darlenewoods50 - June 5th 2022