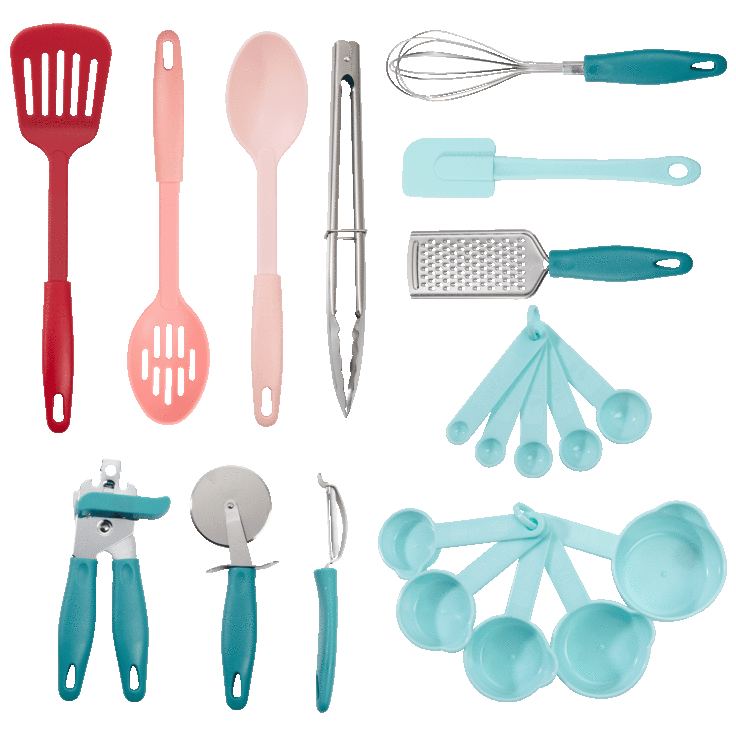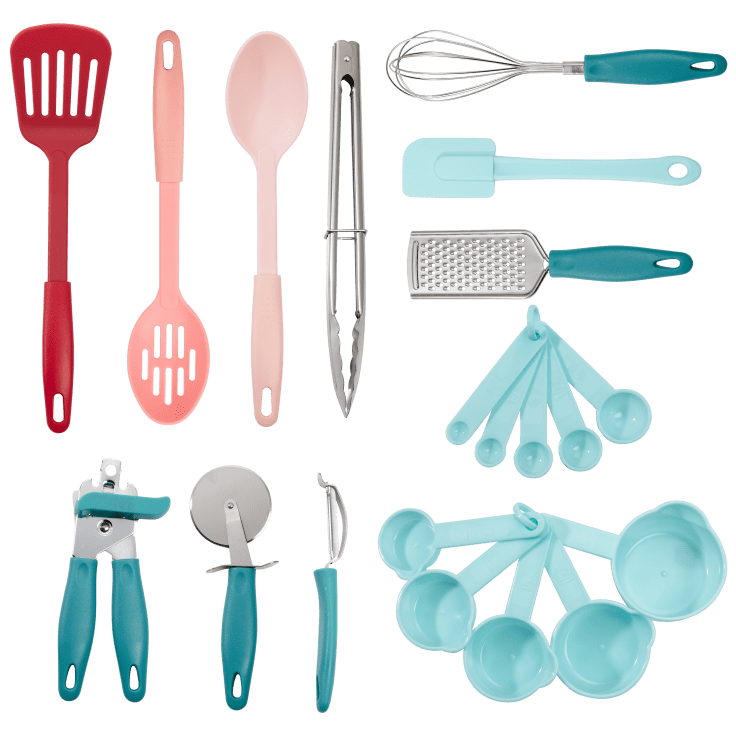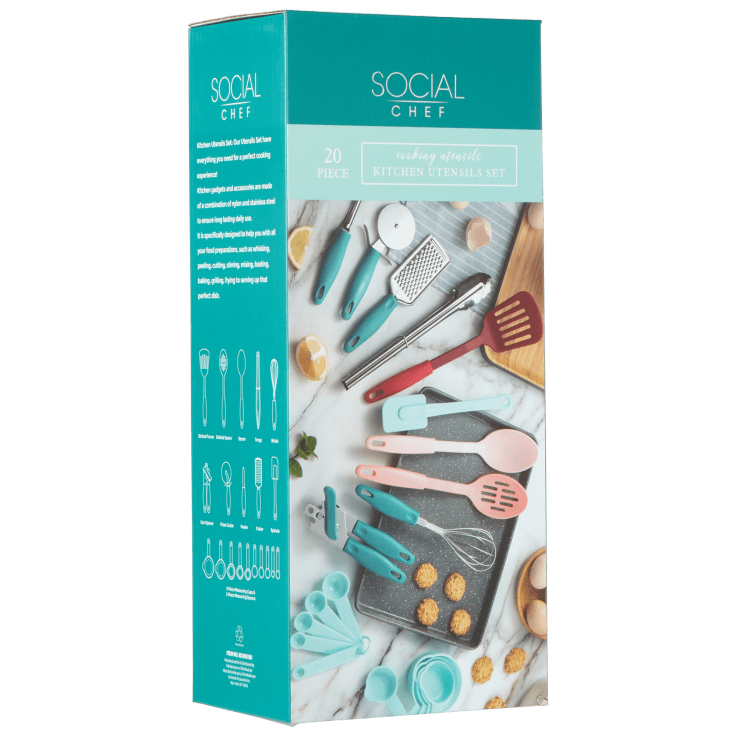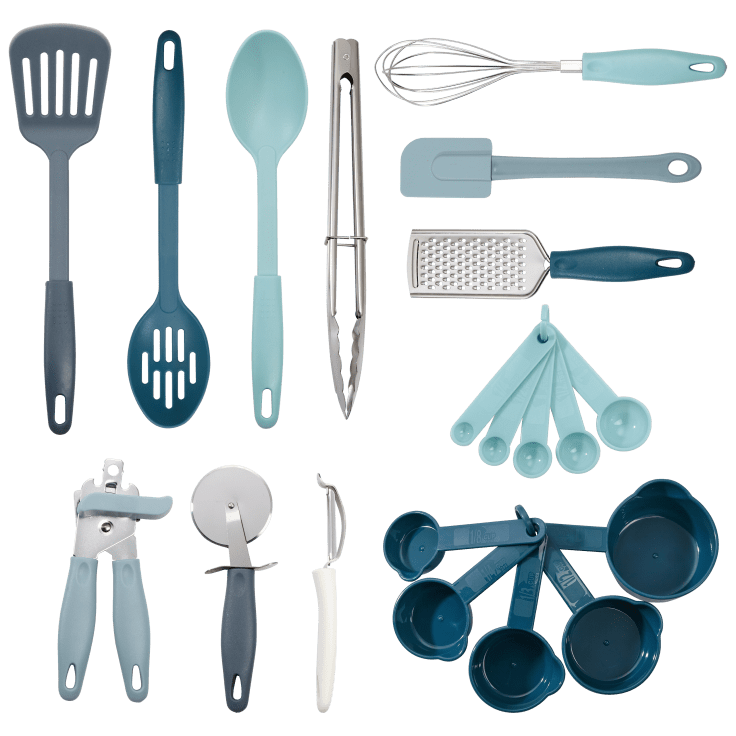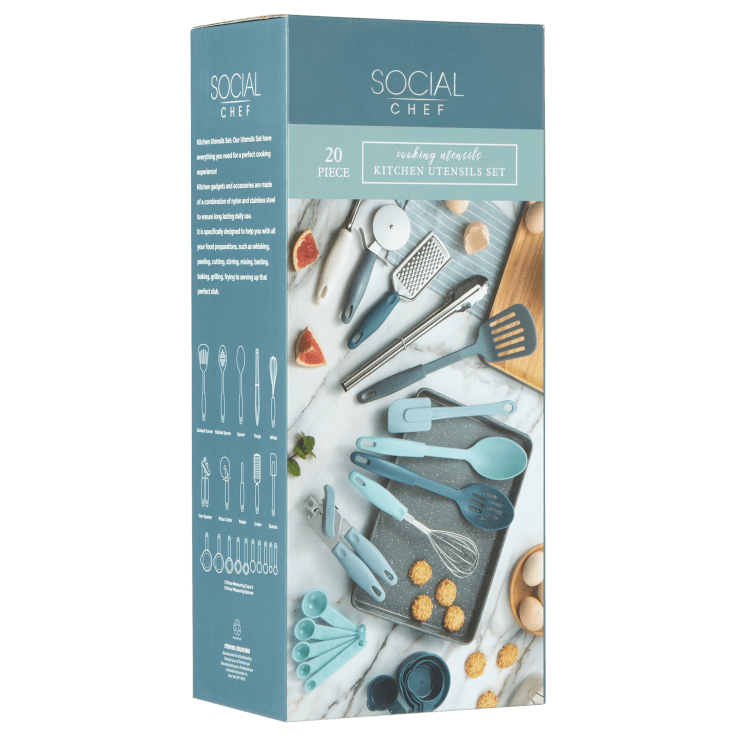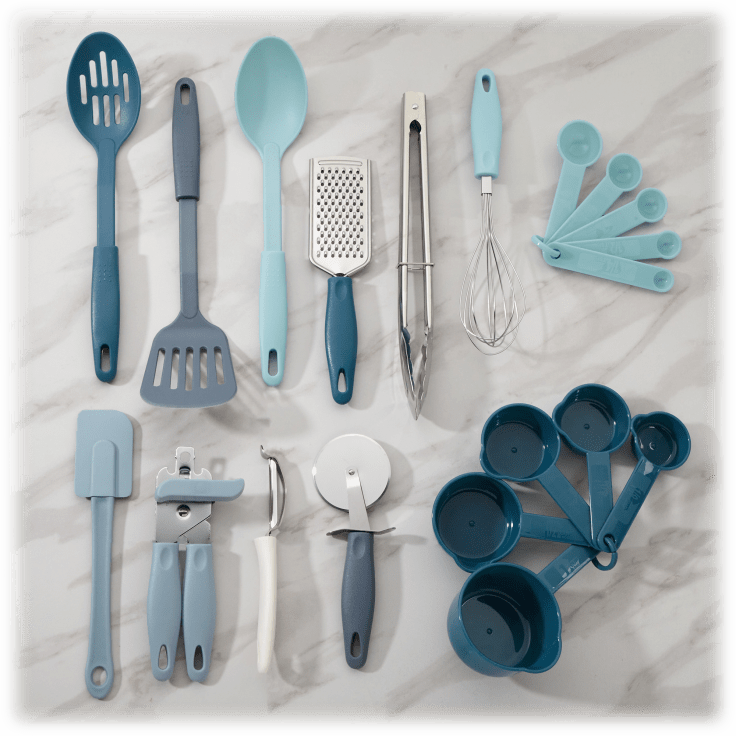 Social Chef 20-Piece Kitchen Utensil Set
Features
Kitchen Utensil Sets includes everything you need for a perfect cooking experience!
Kitchen gadgets & accessories are made of a combination of nylon & stainless steel to ensure long lasting daily use.
Specifically designed to help with all your food prep, such as whisking, peeling, cutting, stirring, mixing basting, baking, grilling, frying and more.
Everything you need to cook up the perfect dish.
Available in Blue/Gray or Teal/Red colors
Specifications
Dimensions: L: 5.5" x W: 4" x H: 13"
Weight: 1.76 LBS
What's Included?
1x Slotted Turner
1x Slotted Spoon
1x Spoon
1x Tongs
1x Whisk
1x Can Opener
1x Pizza Cutter
1x Peeler
1x Grater 1
1x Spatula
5x Measuring Cups
5x Measuring Spoons
Warranty
Reviews
Verified Purchase
Social Chef 20-Piece Kitchen Utensil Set
Fast shipping and great price. Heavy weight and will work as intended.
Written by @marpobuys - November 28th 2022
Verified Purchase
Kitchen items
great 20 piece set is made out of heavy plastic and not flimsy great price
Written by @coabey - November 25th 2022
Verified Purchase
Good price
I haven't used them yet. Seem sturdy. It doesn't tell you the temperature maximum though.
Written by @netko007 - September 15th 2022
Verified Purchase
Written by @weezer10 - January 25th 2023
Wrong Color
I ordered blue and received red/pink
Written by @Juliejetson1 - November 28th 2022