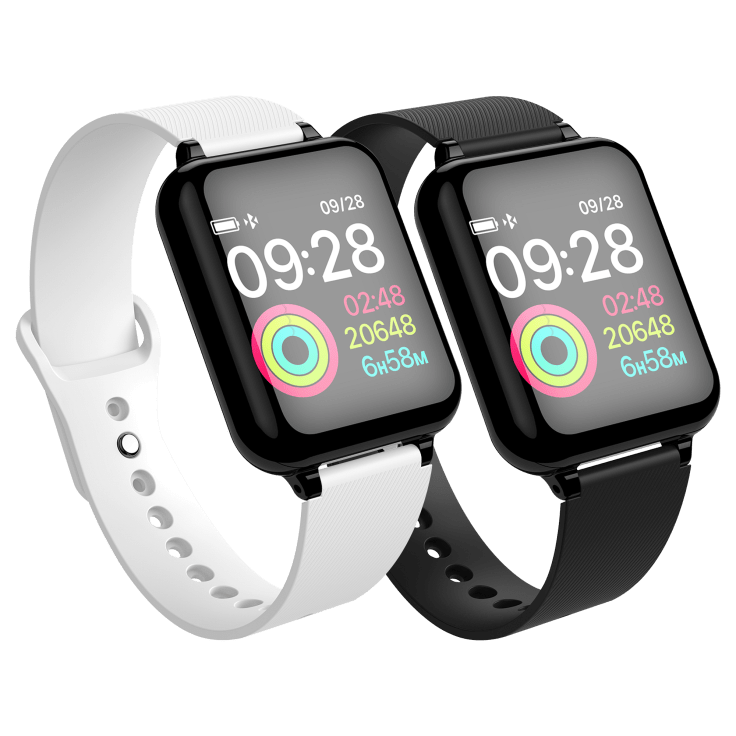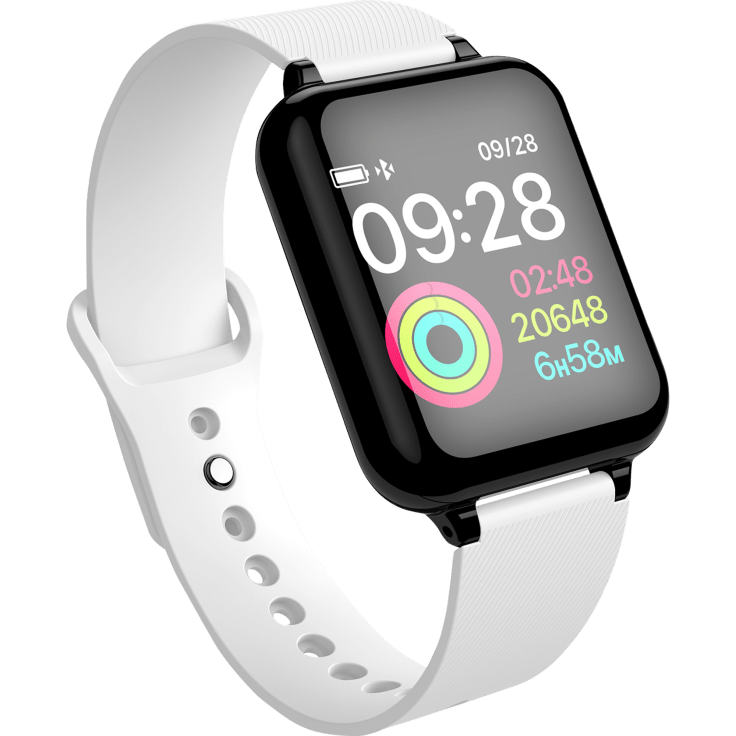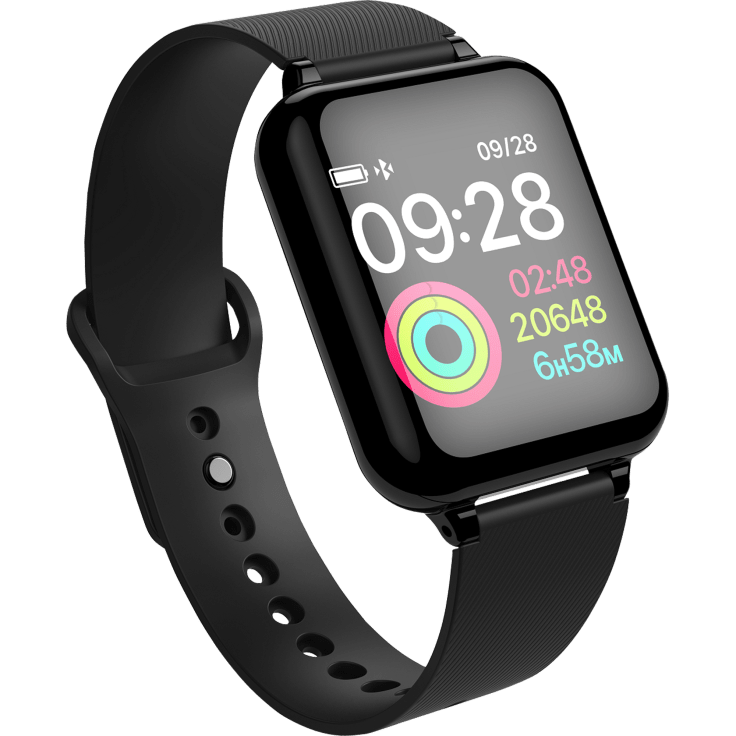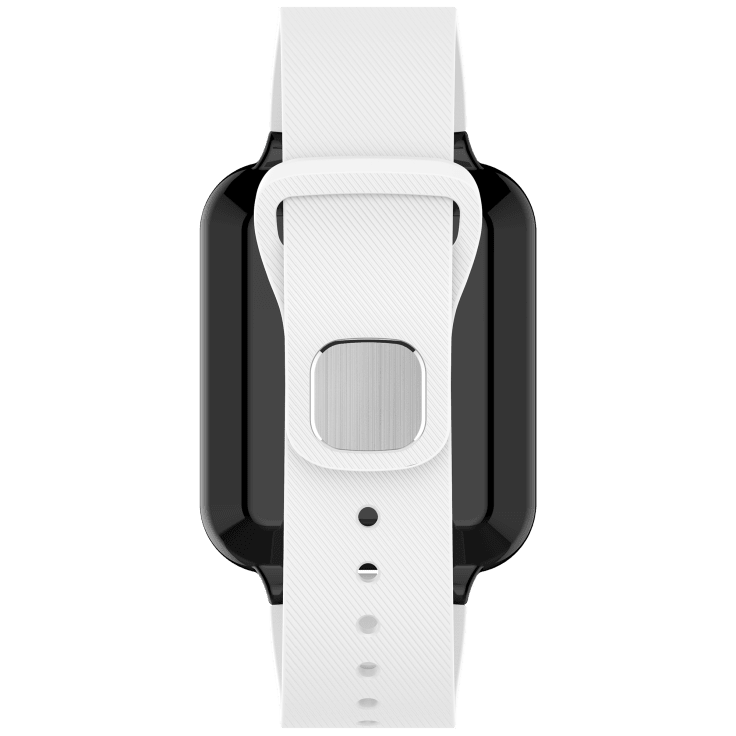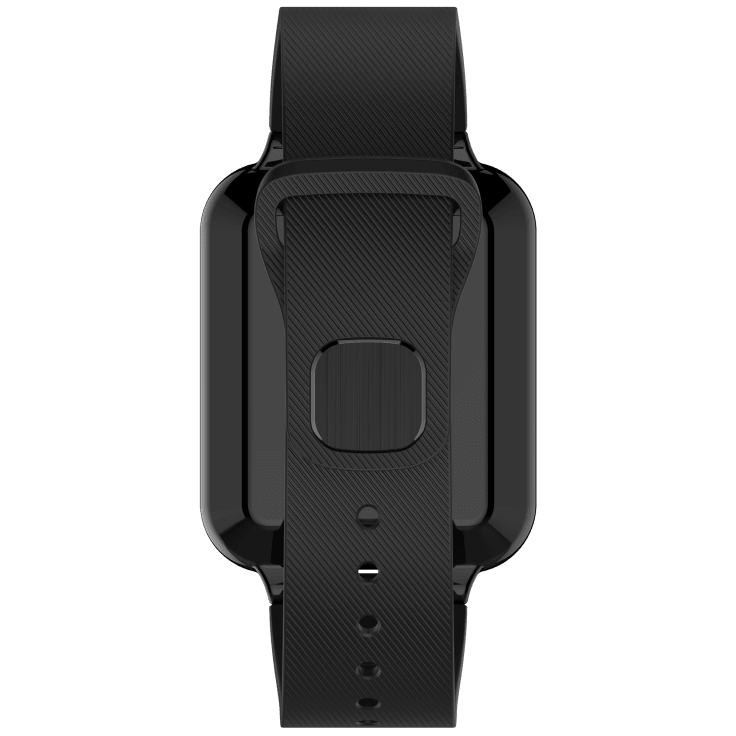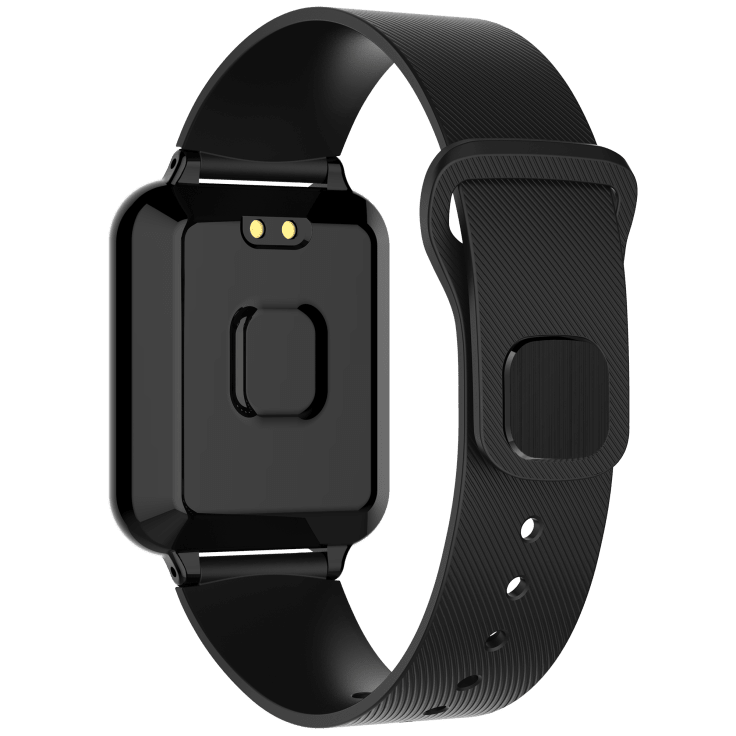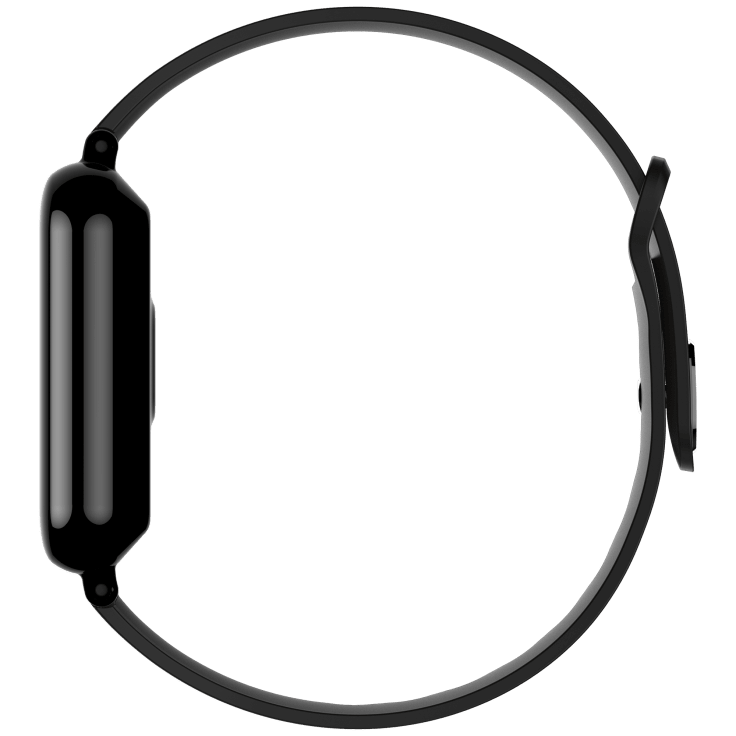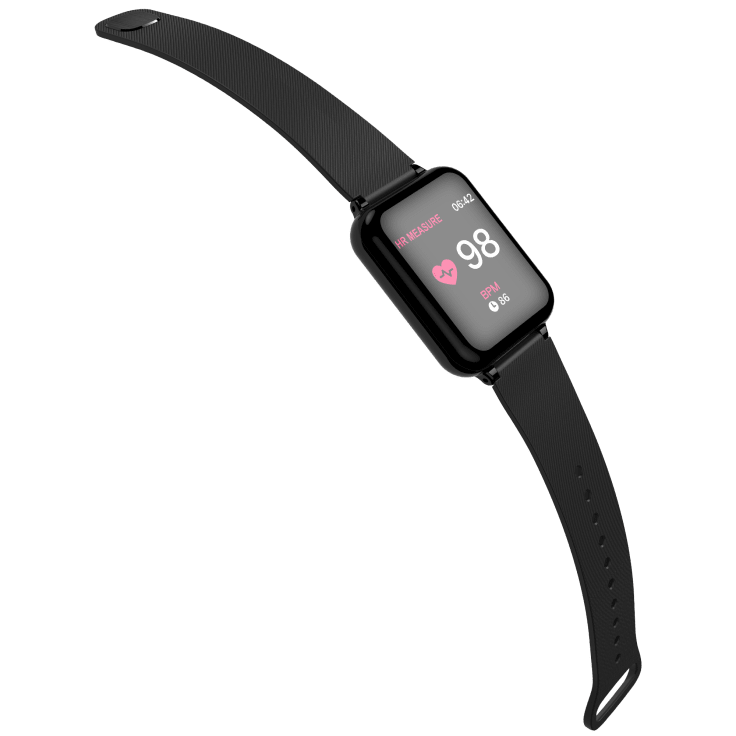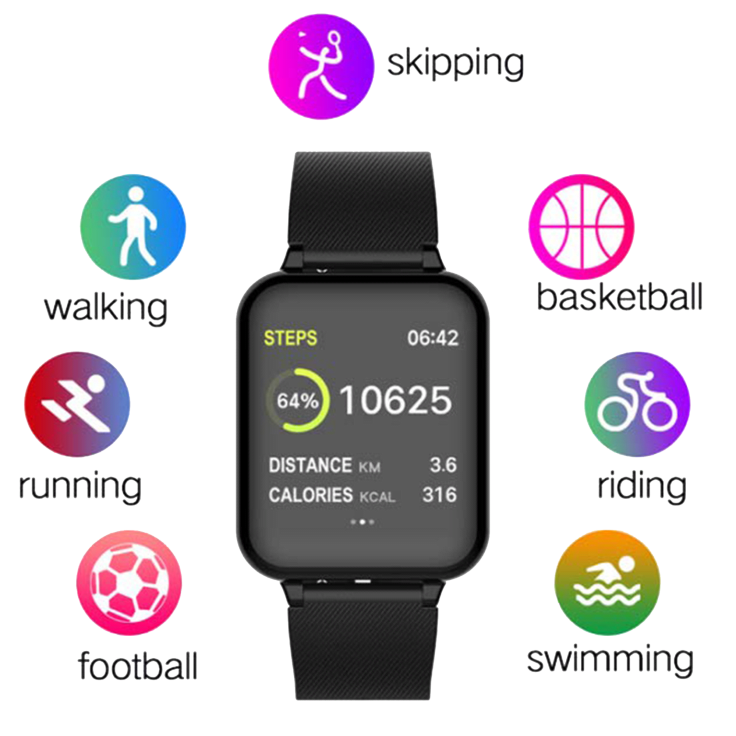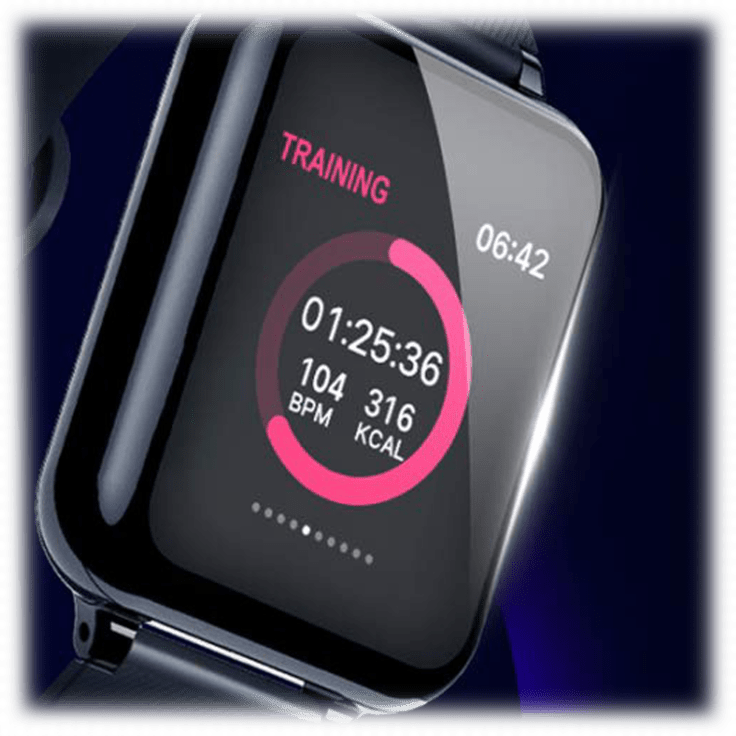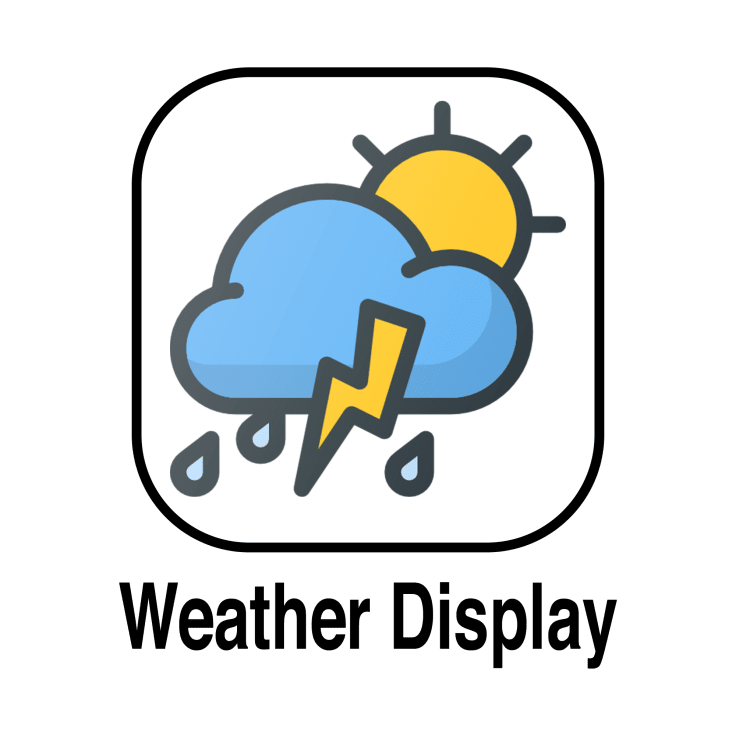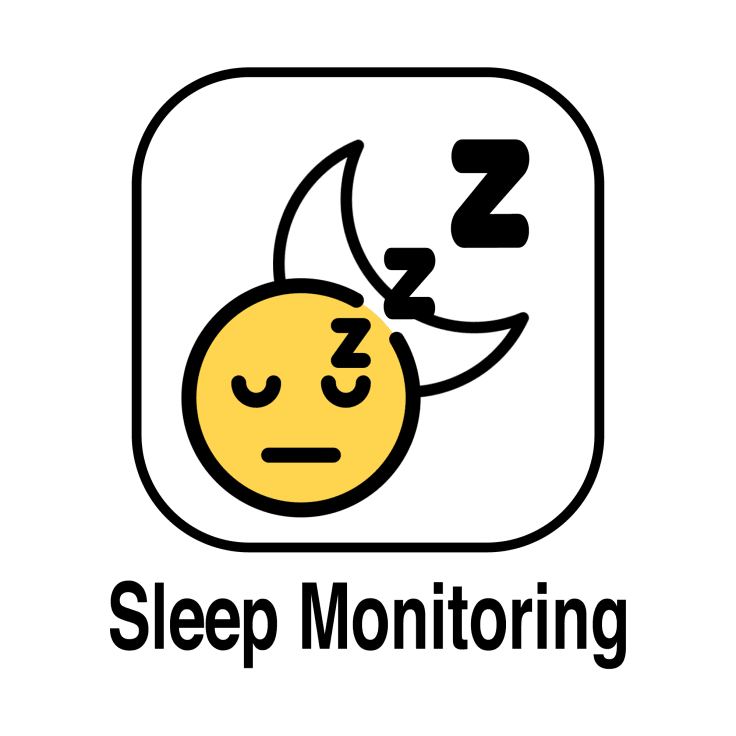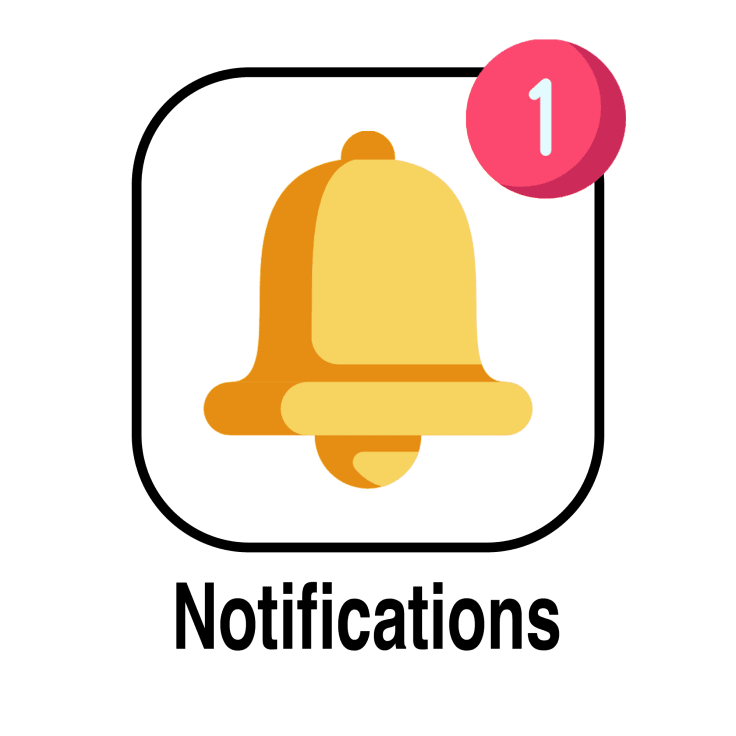 Smart Watch with Multi-Function
Features
Available in your choice of Black or White
Functions:

Time display
Battery icon display
Date and week display
Standard sports functions (step, distance, calories)
Heart rate
Blood pressure detection
Blood oxygen detection
Sleep time screen
Adjust screen brightness
Music control
Reminder function: call, SMS, Facebook, Twitter, etc
Alarm clocks (three groups of wake-up calls)
Specifications
Supports Bluetooth 4.0 and above
Compatible System: IOS 9.0 and above, Android 4.4 and above
Waterproof IP67
Screen Size: 1.3", Resolution 240x240
Battery: 180 mAh
Charging Time: about 1.5 hours
Bracelet Material: PC case plastic case
Size: 1.92" x 1.35" x 0.46"
App: HeroBand III ( Android | iOS )

Sets, tracks and follows your health data day and night
Monitor and track your sleep quality
Start everyday feeling rested with gentle alarm
Gain insights from easy to view trends based on your personal health data
Set your band to vibrate when you have incoming calls on your phone
Included In The Box
1x Smart Watch with Multi-Function
Warranty
Available States
AL, AZ, AR, CA, CO, CT, DE, DC, FL, GA, ID, IL, IN, IA, KS, KY, LA, ME, MD, MA, MI, MN, MS, MO, MT, NE, NV, NH, NJ, NM, NY, NC, ND, OH, OK, OR, PA, RI, SC, SD, TN, TX, UT, VT, VA, WA, WV, WI, WY, AK, HI
Estimated Delivery Date
Standard: Tuesday, August 18th - Tuesday, August 25th
Enhanced: Friday, August 14th - Tuesday, August 18th
Reviews
Verified Purchase
Loving it
Written by @beat4913 - December 20th 2019
Verified Purchase
Written by @Mayberry87 - December 19th 2019
Verified Purchase
Written by @DKKettler - December 13th 2019
Verified Purchase
Fun watch
So many great things to learn and do on this watch
Written by @panina - December 12th 2019
Verified Purchase
Pros and Cons
I love what it will do and how long the battery charge lasts. However, I've charged it once. When I went to charge it the second time the charge cord for whatever reason won't stay put and charge. Even if I sit and hold it it won't stay connected and charging. So I've not been able to use it any longer. I would rather know what to do and if there's a fix I'd be happy to upgrade my review!!
Written by @eloudermilktwc - January 9th 2020
Verified Purchase
It's ok
Wish I knew more about what I was buying… otherwise I wouldn't have…
Written by @rwilliams77 - December 22nd 2019
Verified Purchase
Hard time connecting to iPhone
It's connected to my phone but won't let me know if I have messages phone calls I can't change the time. It's frustrating
Written by @lavette52 - December 17th 2019
Verified Purchase
Smart watch with multi- function
This is about the worst instructions I have ever received. You need a magnifying glass to read and after reading you still need instructions.
Written by @originalpeach - December 13th 2019
Verified Purchase
Ms Price very disappointed
Please explain to me how this watch works & charges? Never saw this watch work in its entirety & does not close on my wrist either
Written by @feleciap04 - January 3rd 2020
Verified Purchase
I need a number to call
Written by @Faye315 - December 23rd 2019
Verified Purchase
Smart watch?
More like dumb watch. It doesn't keep accurate time.
Written by @joyofmovement - December 21st 2019
wont connect
Watch doesn't connect with my iPhone
Will be returning.
Written by @Peaches19dec - December 17th 2019