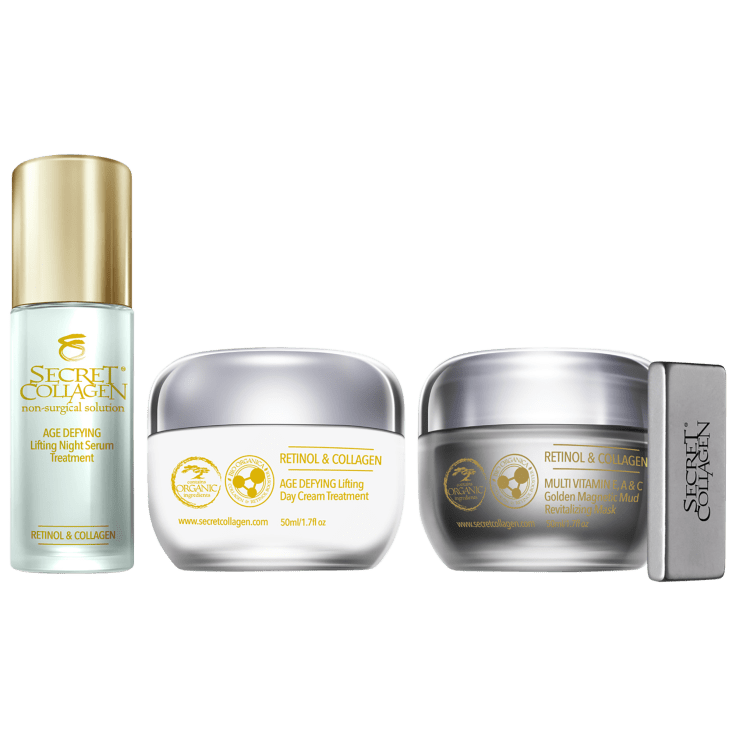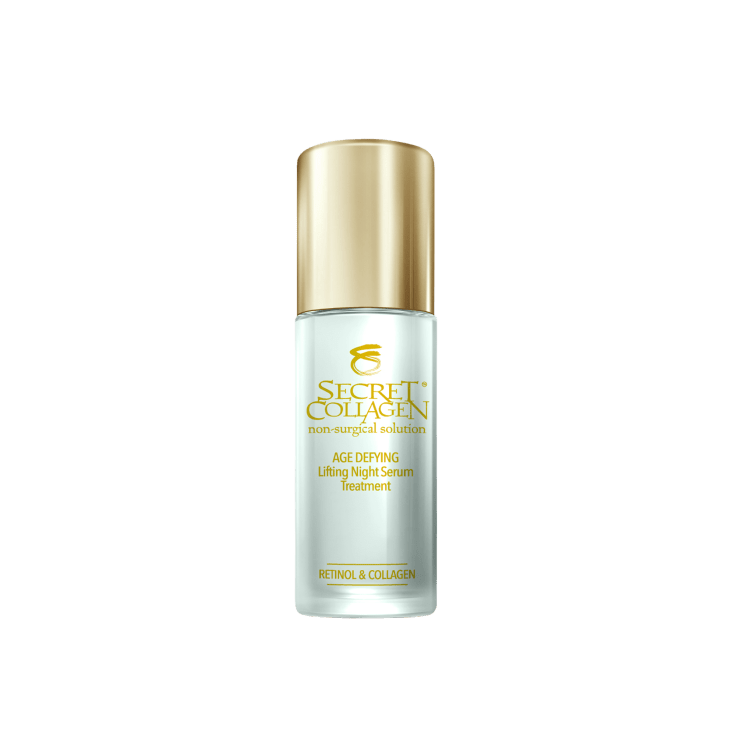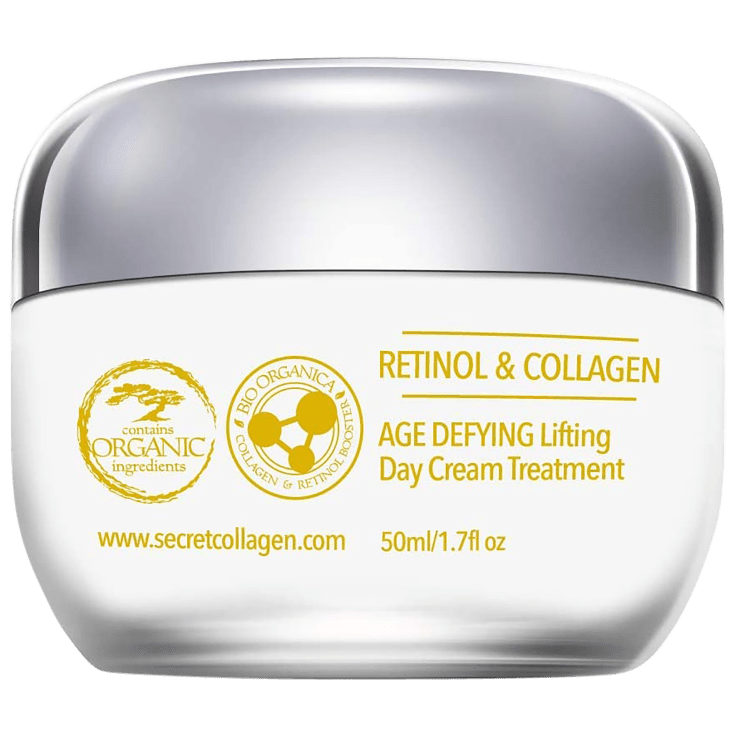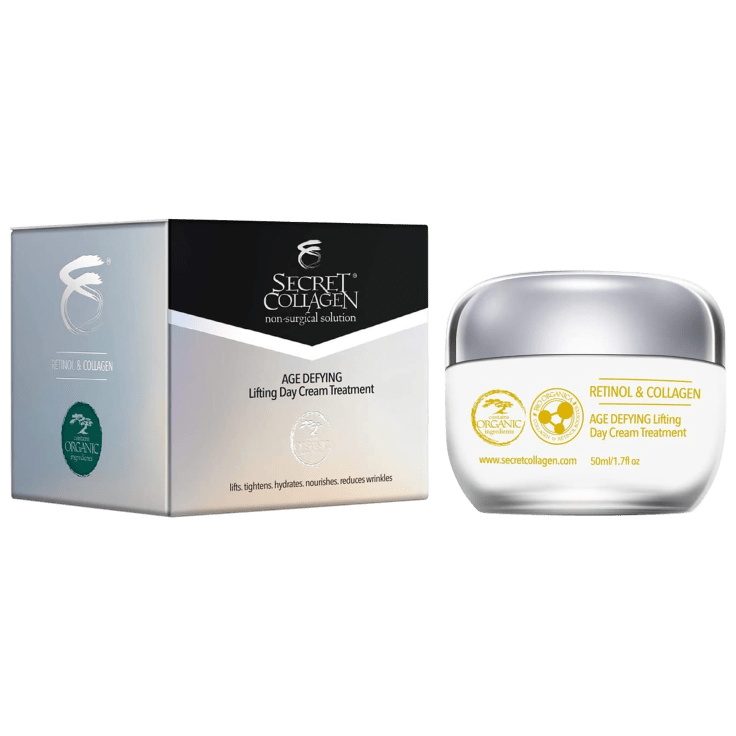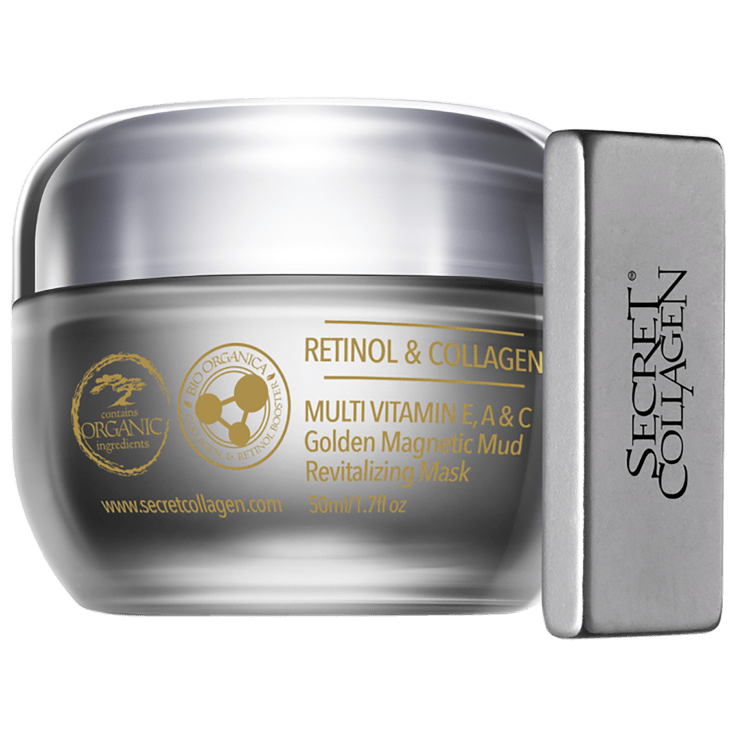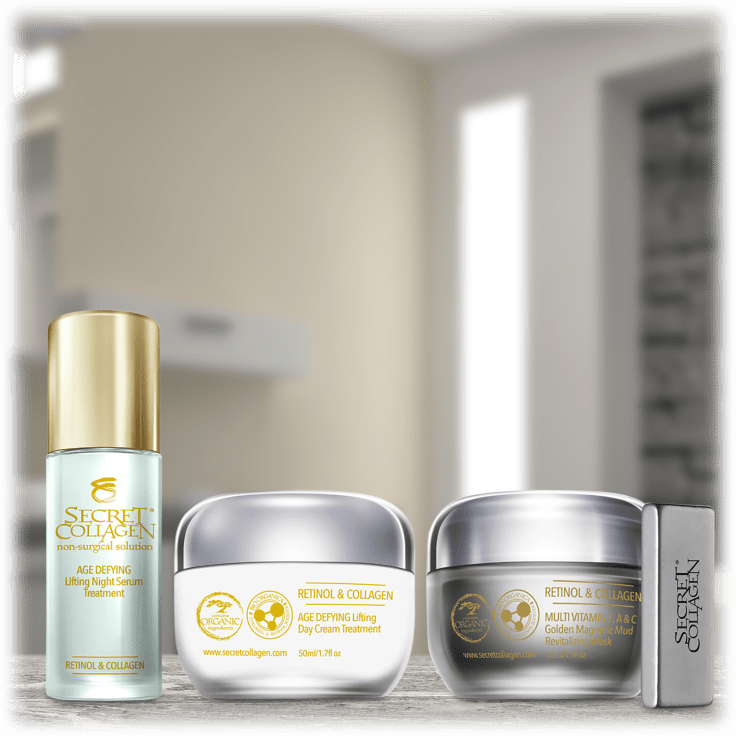 Secret Collagen Extreme Age Defying Lifting Collection
Features
Age-Defying Lifting Day Cream Treatment
The perfect non-Surgical solution to achieving younger skin! Formulated to work throughout the day to lift, tighten, and firm the skin, for a refreshed and younger appearance. A powerful hydrating and moisturizing complex that helps boost natural collagen and elastin to reveal a more sculpted, defined look.
• Lifting
• Firming
• Tightening
• Hydrating
Age-Defying Lifting Night Serum Treatment
Achieve a younger and more youthful glow with our Age-Defying Lifting Night Serum Treatment. Formulated to work while you sleep to help firm, tighten, and provide a visible lifting effect.
• Lifting
• Firming
• Tightening
• Hydrating
Multi-Vitamin E, A & C Golden Magnetic Mud Revitalizing Mask
Revitalize your skin with our Golden Magnetic Mud Mask! Carefully formulated for the regeneration and activation of the skin. Deep cleansing, removing a thin layer of dry cells to reveal ultra-smooth and youthful skin.
• Reduces Redness
• Smooths
• Regenerates
• Cleansing
Routine
Step 1: Multi-Vitamin E, A & C Golden Magnetic Mud Revitalizing Mask
Clean and dry entire face first. Stir product to disperse Argan Oil evenly. Place a small amount on your fingertip and spread a thin layer evenly on face. Blend edges and wait 20 minutes before rinsing with warm water.
Step 2: Age-Defying Lifting Night Serum Treatment
Apply serum at the end of the day. Cleanse skin before use. Gently massage around eyes, mouth, and forehead until absorbed.
Step 3: Age-Defying Lifting Day Cream Treatment
Cleanse skin thoroughly and dry entire face. Stir the product before applying. Apply cream to face, relax the facial muscles and avoid direct contact with facial skin for 20 minutes to ensure maximal absorption before rinsing with warm water.
Specifications
Cream: 1.69 fl oz
Serum: 1.69 fl oz
Mask: 1.69 fl oz
What's Included?
1x Secret Collagen Extreme Age Defying Lifting Collection

1x Age Defying Lifting Day Cream Treatment
1x Age Defying Lifting Night Serum Treatment
1x Multi Vitamin E, A & C Golden Magnetic Mud Revitalizing Mask
Warranty
Available States
AL, AZ, AR, CA, CO, CT, DE, DC, FL, GA, ID, IL, IN, IA, KS, KY, LA, ME, MD, MA, MI, MN, MS, MO, MT, NE, NV, NH, NJ, NM, NY, NC, ND, OH, OK, OR, PA, RI, SC, SD, TN, TX, UT, VT, VA, WA, WV, WI, WY