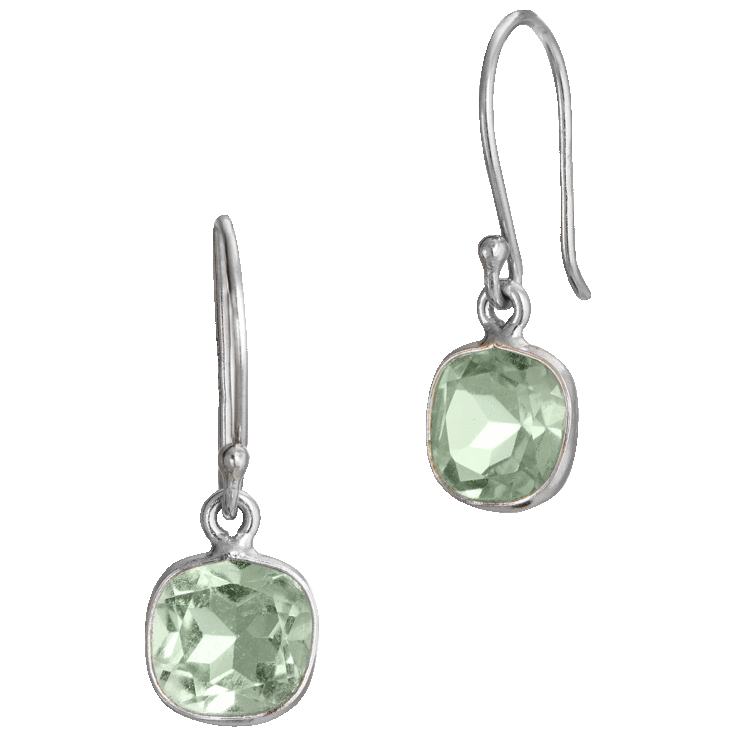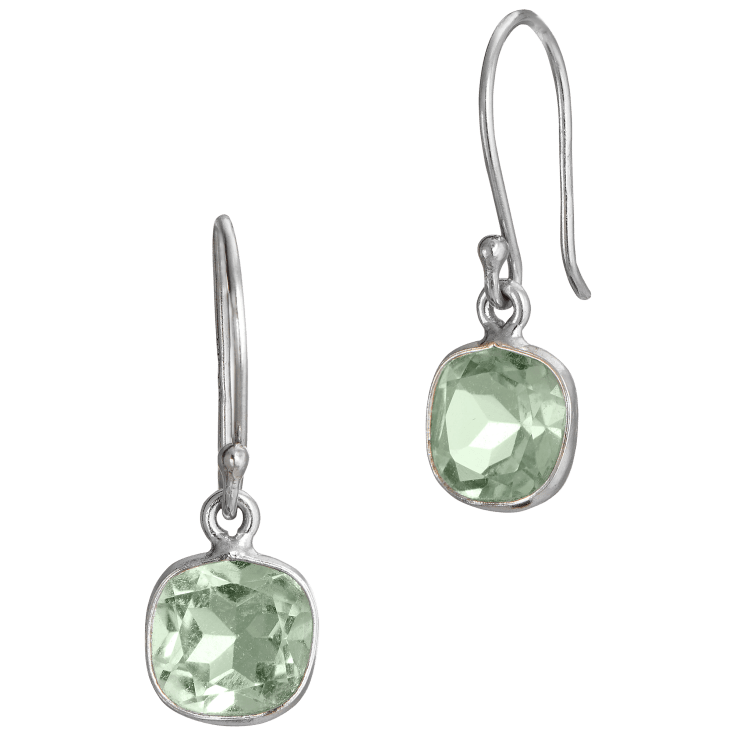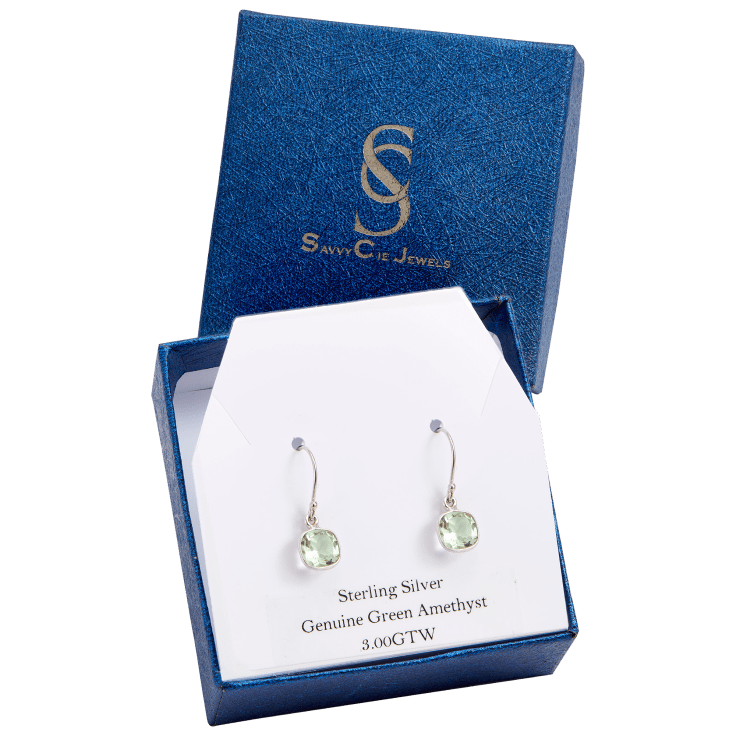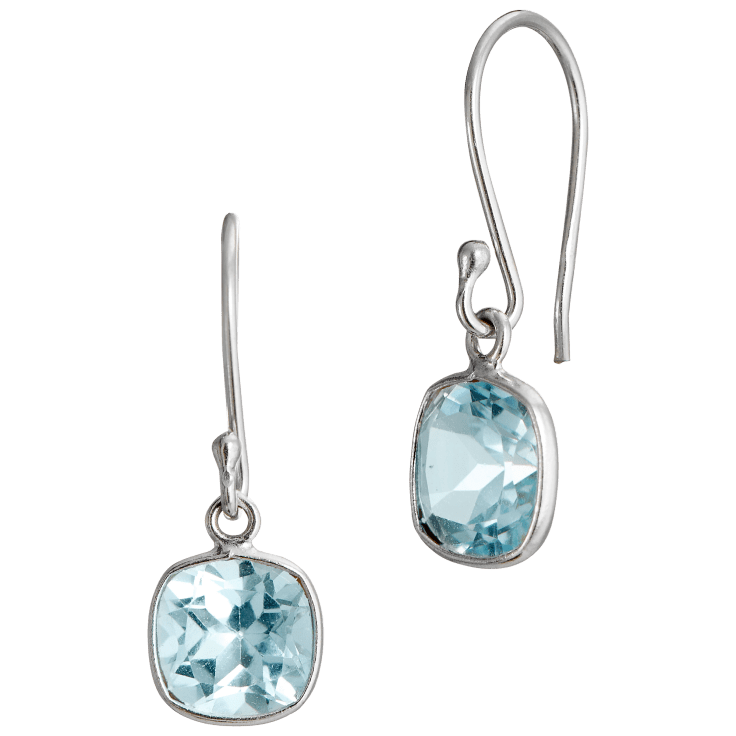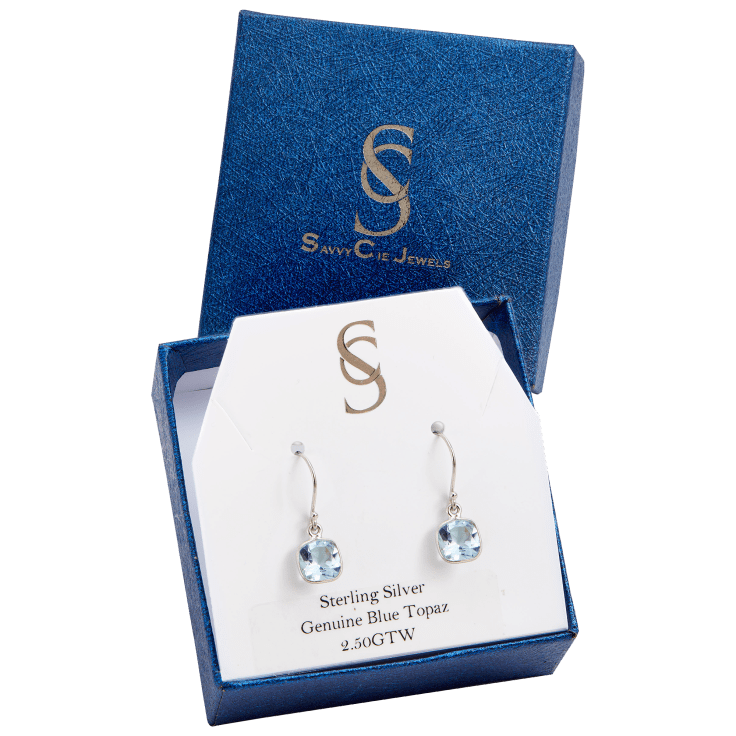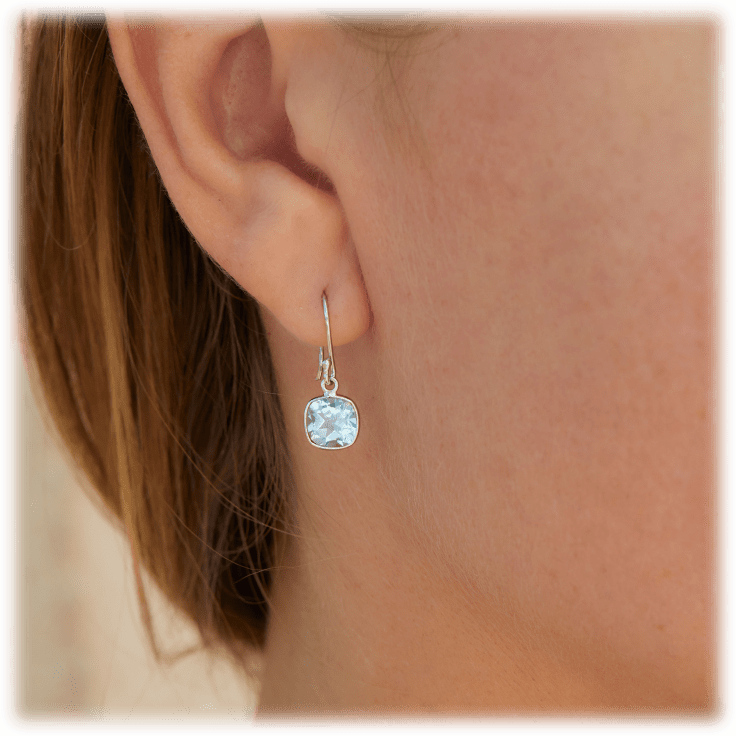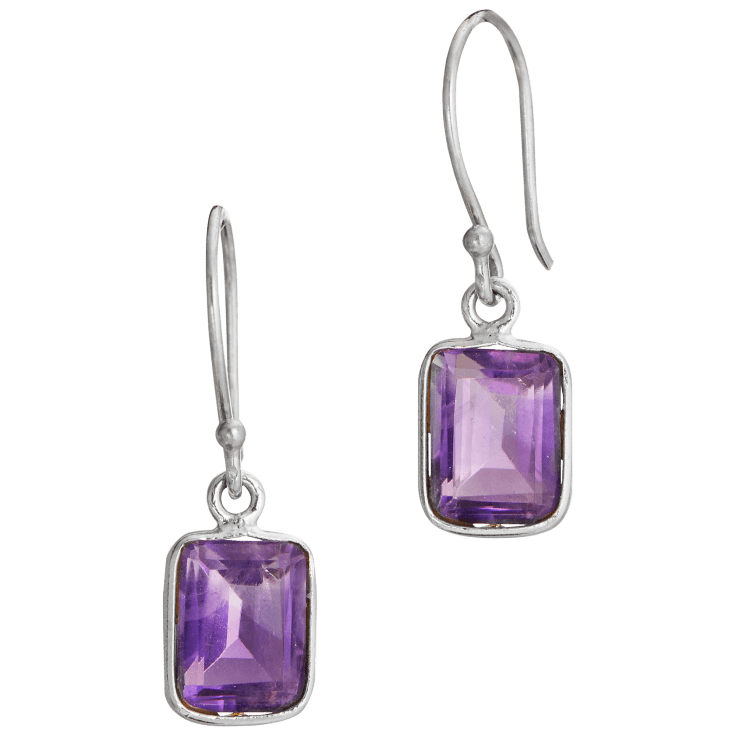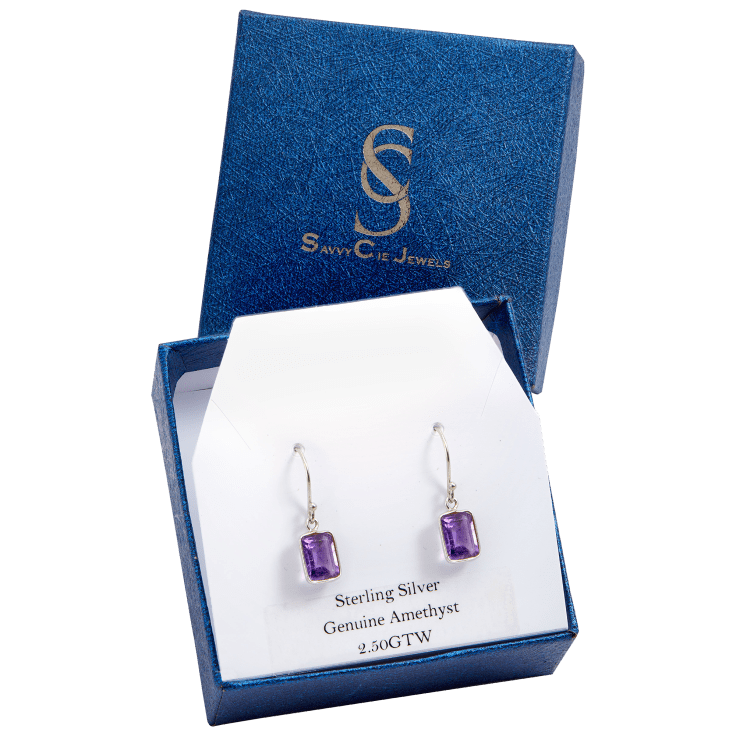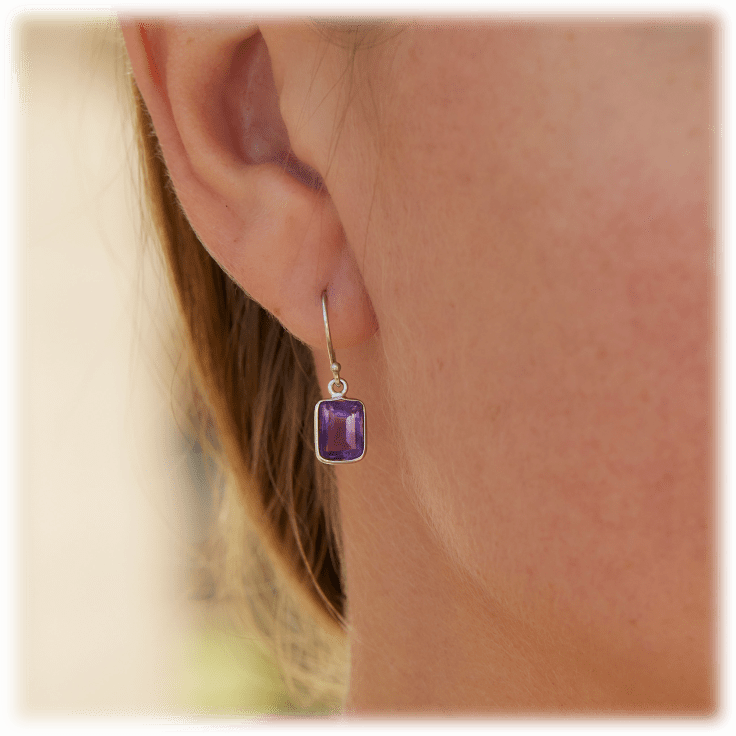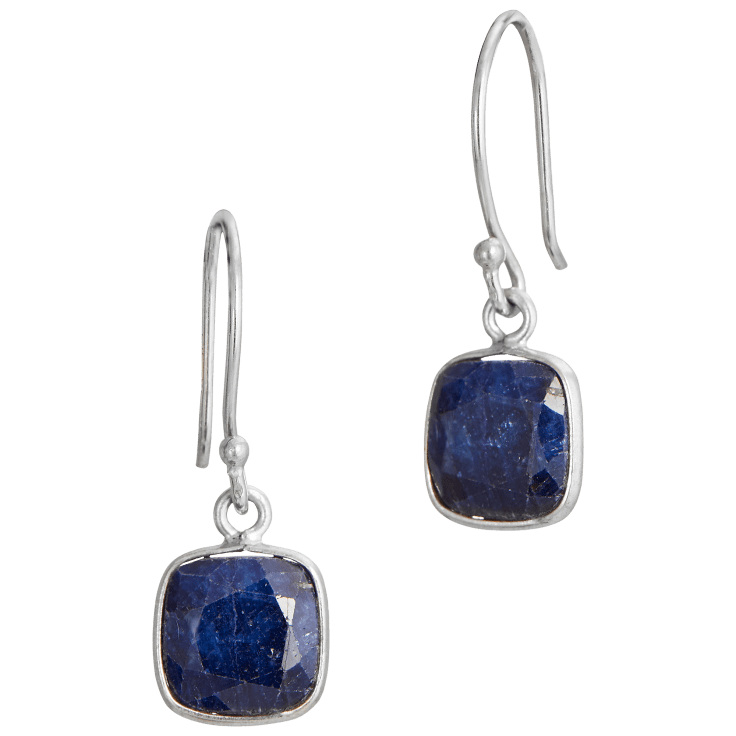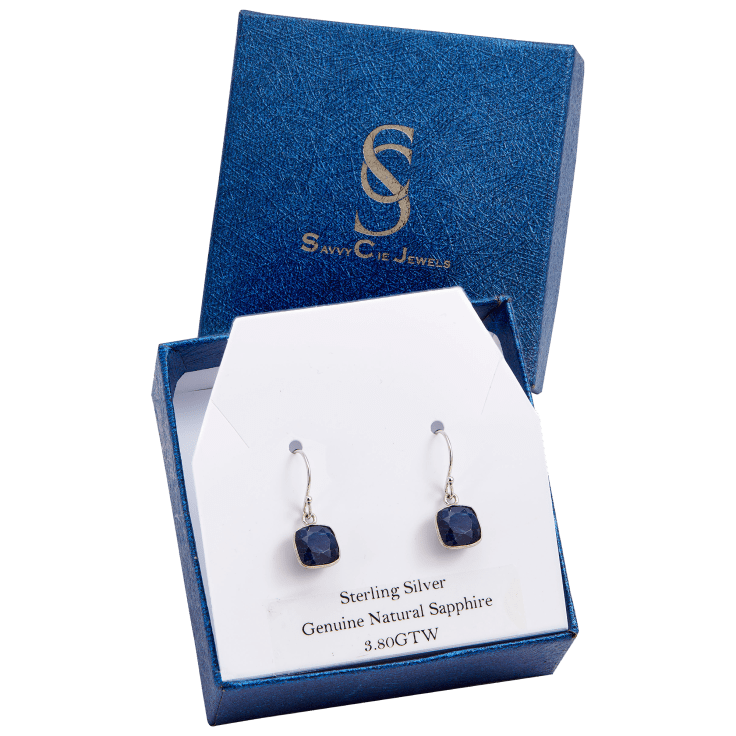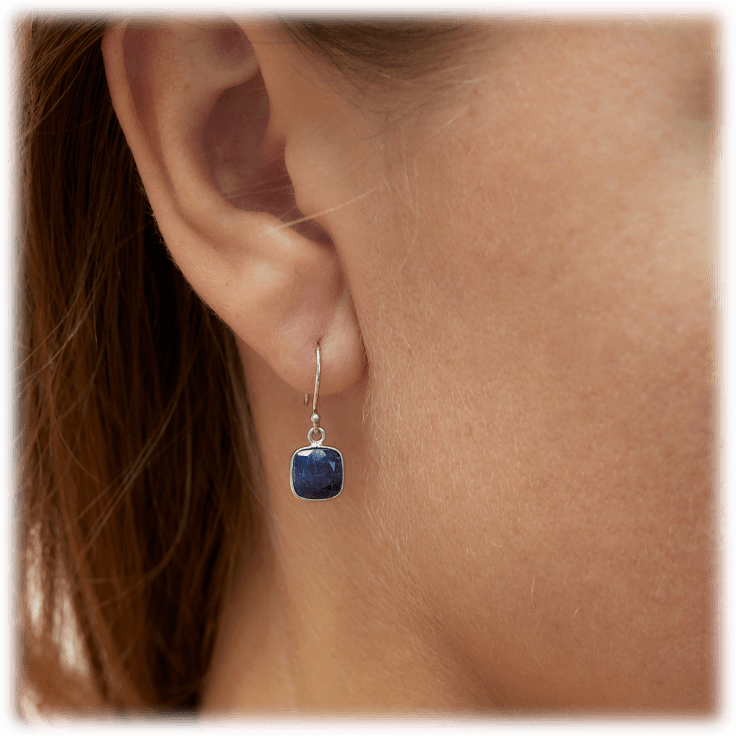 Savvy Cie Sterling Silver and Genuine Gemstone Earrings
Features
This is a lovely dainty but yet statement every day wear earring
Available in 4 options: green amethyst (3 TGW), blue sapphire (3.8 TGW), amethyst (2.5 TGW), and blue topaz (2.5 TGW)
Green Amethyst 3.00 TGW:

Green Amethyst strengthens peace and calm
It is known to bring growth, health, and harmony
Green is the color of nature and as such has the strength to relieve tension
It symbolizes respect and wellbeing

Amethyst 2.50 TGW:

Amethyst has properties that offer protection, humility, spiritual wisdom, and stress relief
The purple has the power to calm the mind and give wonderful results of contentment

Sapphire 3.80 TGW:

Sapphire is believed to attract an abundance of blessings and gifts
It is a gemstone associated with Royalty
A very luxurious gem that invites calm and spirituality

Blue Topaz 2.50 TGW:

Blue Topaz is the preferred stone to wear for building bridges between people
It is believed to promote forgiveness and relax the spirit and body.
Specifications
Gemstones:

green amethyst 3.00 TGW
purple amethyst 2.50 TGW
blue topaz 2.50 TGW
natural sapphire 3.80 TGW

Base Metal: Sterling Silver
Plating: Rhodium
1" French wire
What's Included?
1x Savvy Cie Sterling Silver and Genuine Gemstone Earrings
Warranty
Available States
AL, AZ, AR, CA, CO, CT, DE, DC, FL, GA, ID, IL, IN, IA, KS, KY, LA, ME, MD, MA, MI, MN, MS, MO, MT, NE, NV, NH, NJ, NM, NY, NC, ND, OH, OK, OR, PA, RI, SC, SD, TN, TX, UT, VT, VA, WA, WV, WI, WY
Reviews
Verified Purchase
Great earring and awesome price
Love my new earrings. So pretty and you couldn't beat the price!
Written by @candugh31 - May 20th 2022
Verified Purchase
Really nice gift for my sister!
Written by @cv4reading - May 26th 2022
Verified Purchase
Written by @myramaeh2 - June 14th 2022
Verified Purchase
color
Written by @Jeanneweeni - May 26th 2022
Verified Purchase
CHILDRENS SIZE FOR 2 YEARS OLD
THE WORST EVER EARRINGS BUT GREAT FOR KIDS 2-4
Written by @Jaybeen104 - May 18th 2022
Verified Purchase
Disappointed
I had no idea that I was ordering children earrings. Unacceptable!
Written by @swj59bell - May 14th 2022
Verified Purchase
Very, very disappointed. It's nothing like the pictures. The earings are half the size and no color in the stones compare to its pictures. I would like to return the earnings and be refunded.
Written by @Elleharris - June 15th 2022