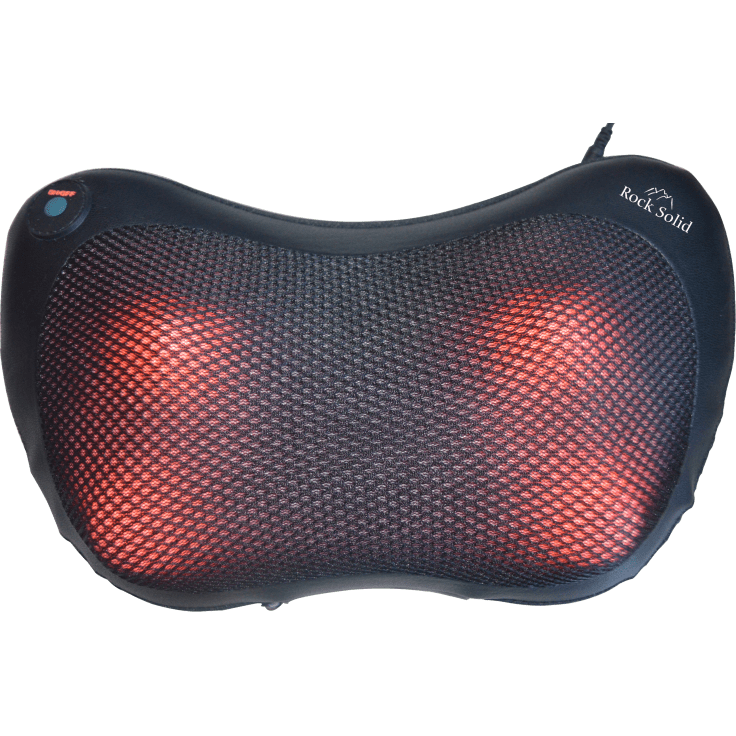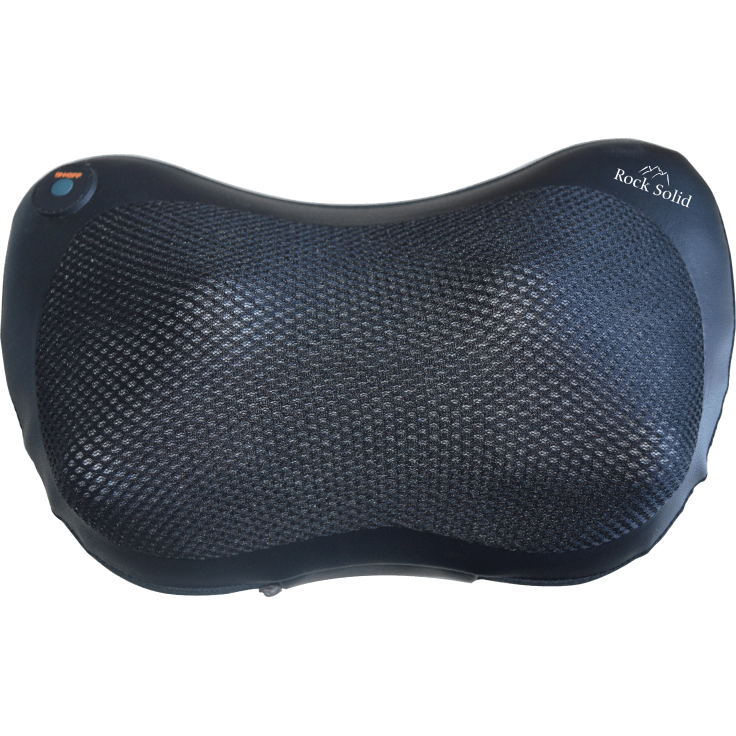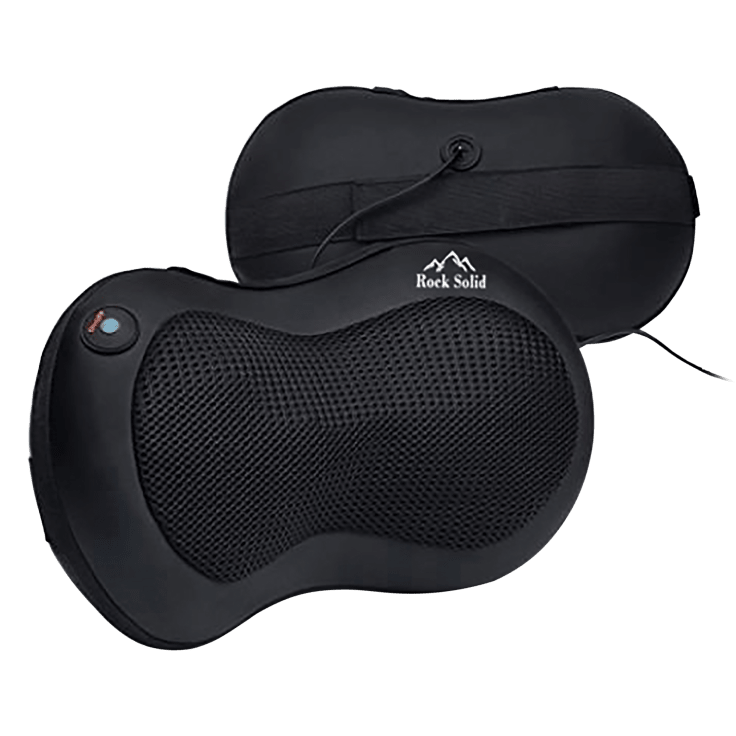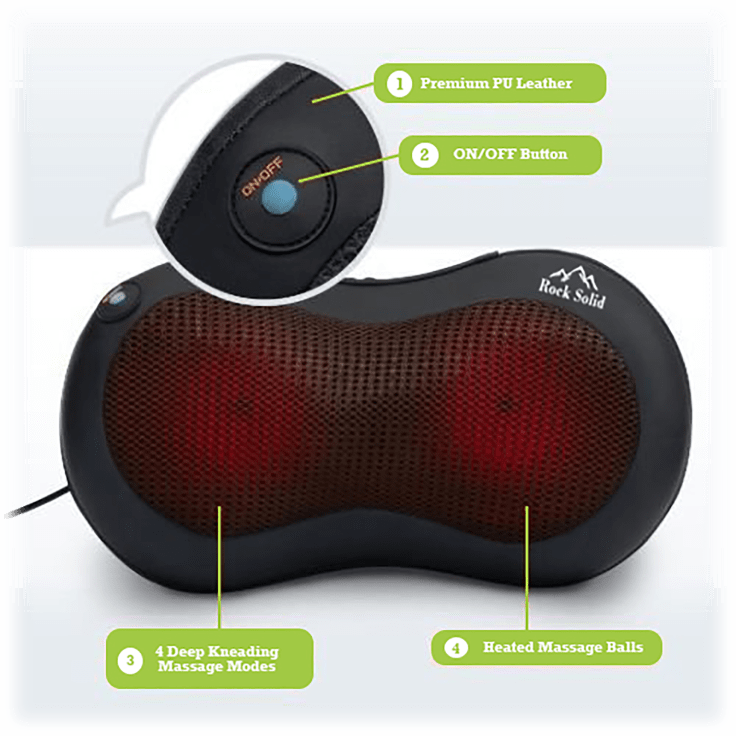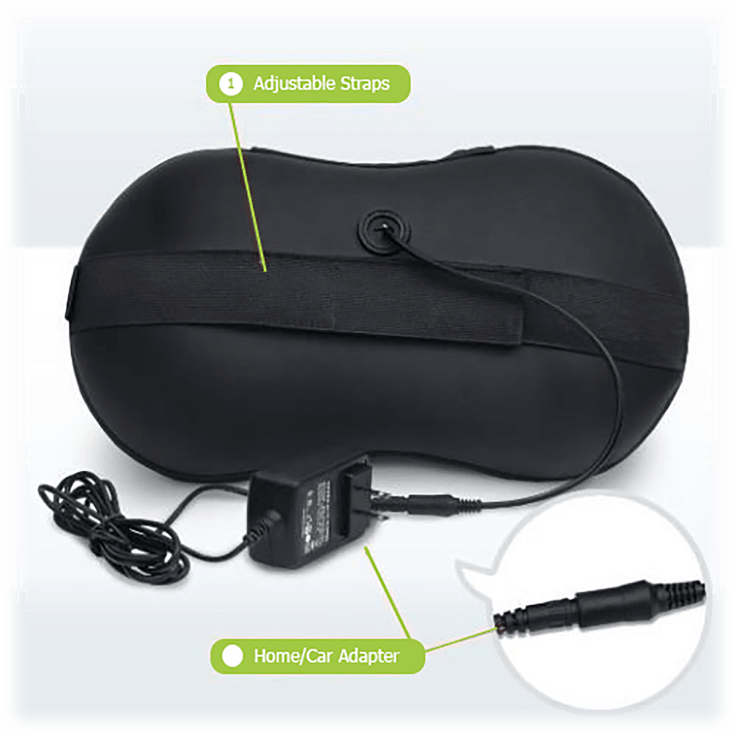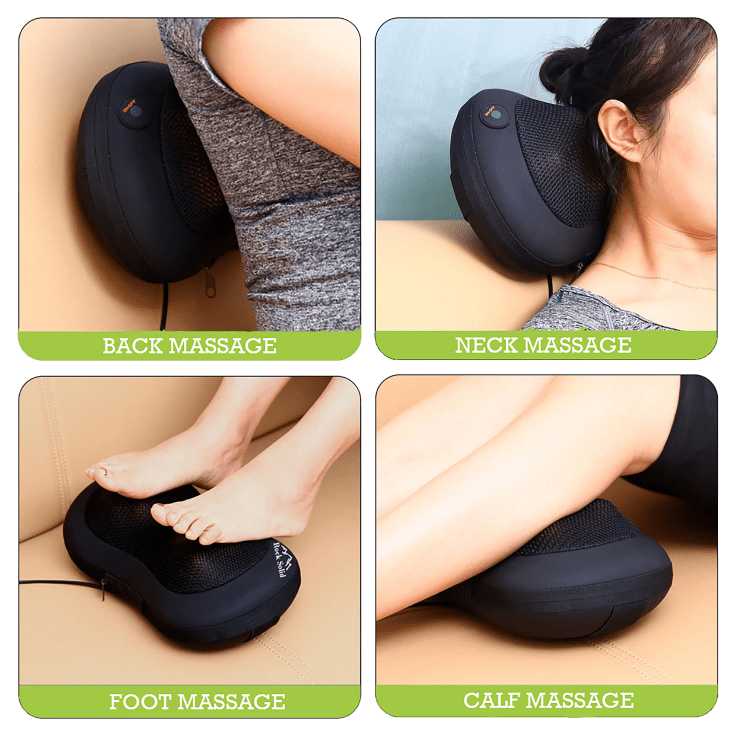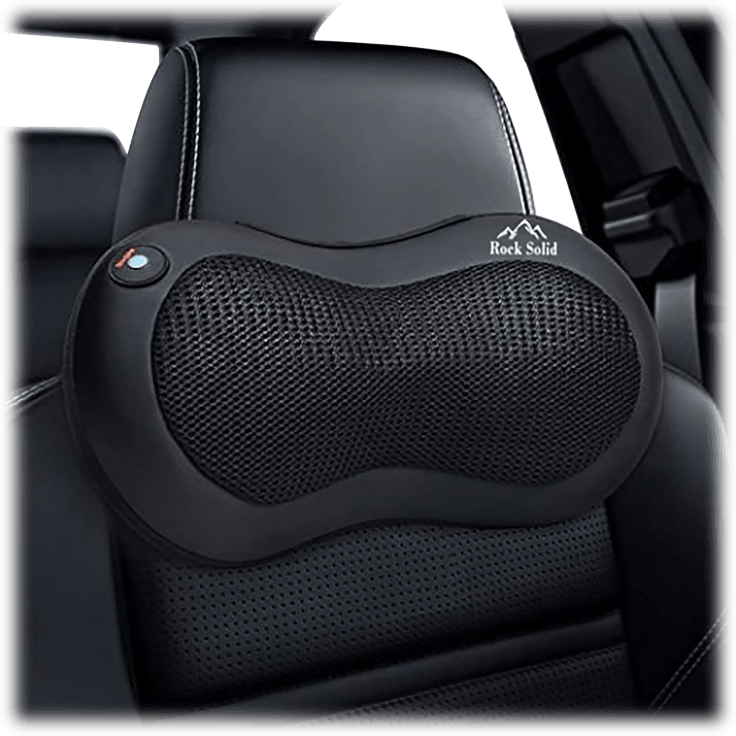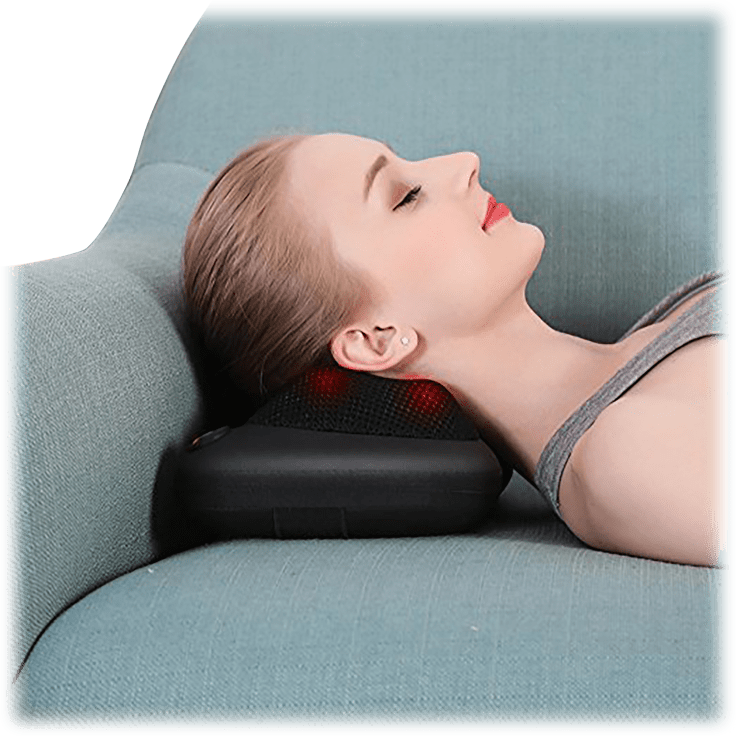 Rock Solid Shiatsu Massage Pillow
Features
Too busy for the spa? Why not get a luxurious massage right in the comfort of your own home?
Rock Solid's new Shiatsu Pillow Massager with heat lets you enjoy a fantastic Shiatsu-style massage anytime, anywhere!
The ergonomic construction fits perfectly in the small of your back or neck while its 4 deep-kneading rotating nodes work wonders to relieve aches, knots and muscle tension
Perfectly sized for Neck, Lower Back, and Legs
Great for the Foot or Calf massage
Selectable heat helps further relax muscles
A secure elastic strap offers the option of attaching the pillow to a car seat or chair for intense comfort on the go
Specifications
Includes massage pillow and home/car adapter
Dimensions: 13'' W x 8.5'' H x 5'' D
Materials: PU Leather
Heat on/off switch
4 Deep-Kneading Rotating Nodes
Adjustable Back Strap
Included In The Box
1x Rock Solid Shiatsu Massage Pillow
1x Home/Car Adapter
Warranty
Estimated Delivery Date
Monday, February 24th - Monday, March 2nd
Reviews
Verified Purchase
Thank you for your good service
I received my unit and it was everything they advertised, wonderful service
Written by @gentlehandshhcs - February 18th 2020
Verified Purchase
Wonderful
I am in love…works the pain out immediately…
Written by @Knitter29689 - February 18th 2020
Verified Purchase
Heavenly
My husband loves it perfect gift
Written by @diflores1959 - February 9th 2020
Verified Purchase
LOVE THIS!!!
Even though the delivery was very late in arriving, the actual item is just what I expected. The Rock Solid Shiatsu Pillow Massager is AMAZING!!
WORTH THE WAIT!!



Written by @LAndrews56 - December 20th 2019
Verified Purchase
Love my massage pillow!
I received it today and tried it this evening! My neck was really tight and this was so relaxing and helpful! So glad I purchased this! Like a real massage! Recommended for others!
Written by @JanieM123 - December 19th 2019
Verified Purchase
Loving this product!! Really helps message my pain in my back.
Written by @ang317 - November 8th 2019