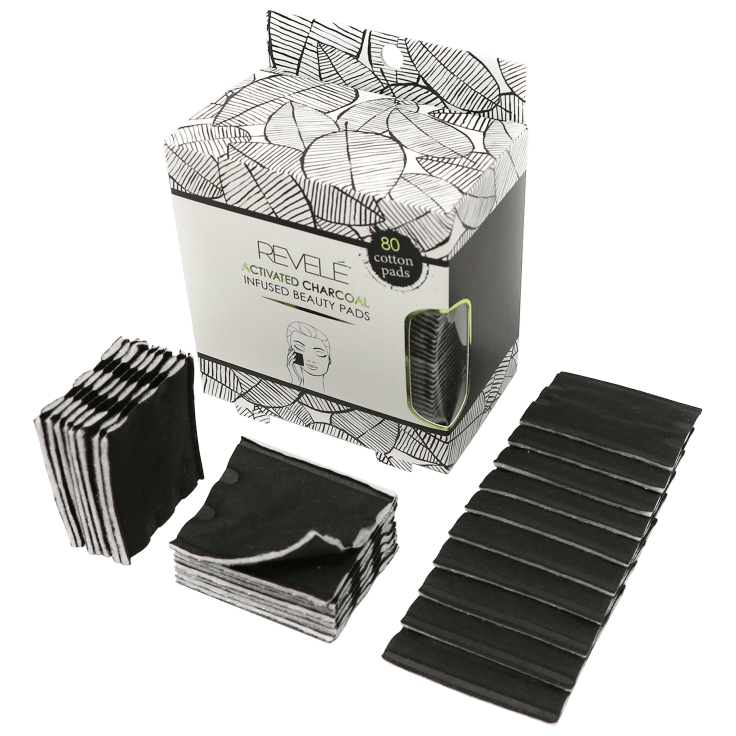 Revele 80-Piece Charcoal Infused Cotton Pads $6
Features
Revele Charcoal Infused Pads for cleaner, fresher skin. Luxuriously soft made from 100% pure natural cotton. Textured pad embossed texture great for skincare, can be used to control shine. Removes foundation, eye make-up and nail polish. Applies toners, astringents, and lotions.
Charcoal draws out bacteria, poisons, chemicals, dirt and other micro-particles to the surface of the skin, helping you to achieve a flawless complexion and fight acne.
Included in the Box
1x Revele 80-Piece Charcoal Infused Cotton Pads
Warranty
Estimated Delivery Date
Monday, April 13th - Thursday, April 16th. We're temporarily prioritizing shipping some items to help customers stay at home during the COVID-19 pandemic. As a result, some deliveries will be longer than usual.