Estimated Delivery Date
Monday, December 23rd - Thursday, December 26th
Orders for this deal might arrive by Christmas. Don't worry if it doesn't make it in time. You can print a gift tag to let your friends and family know your gift is on the way.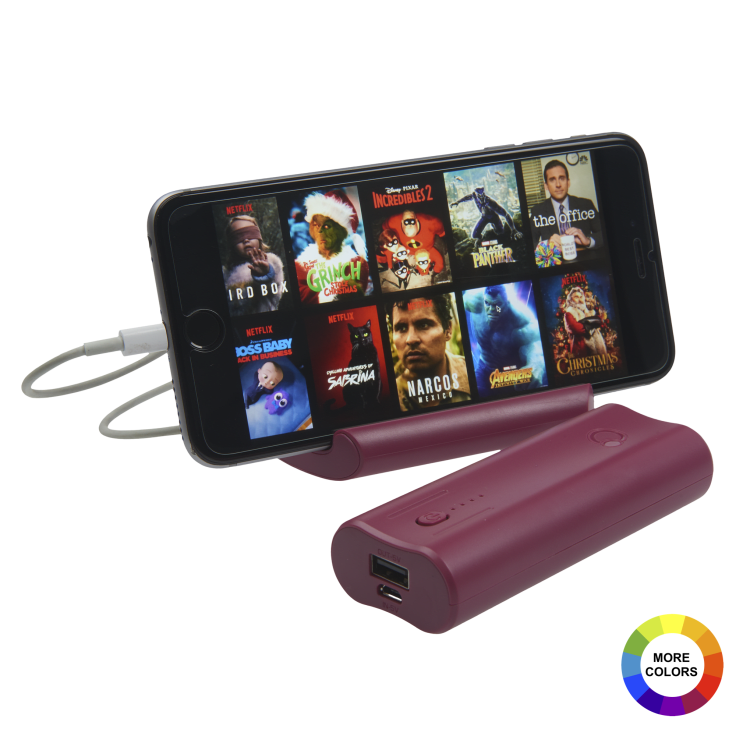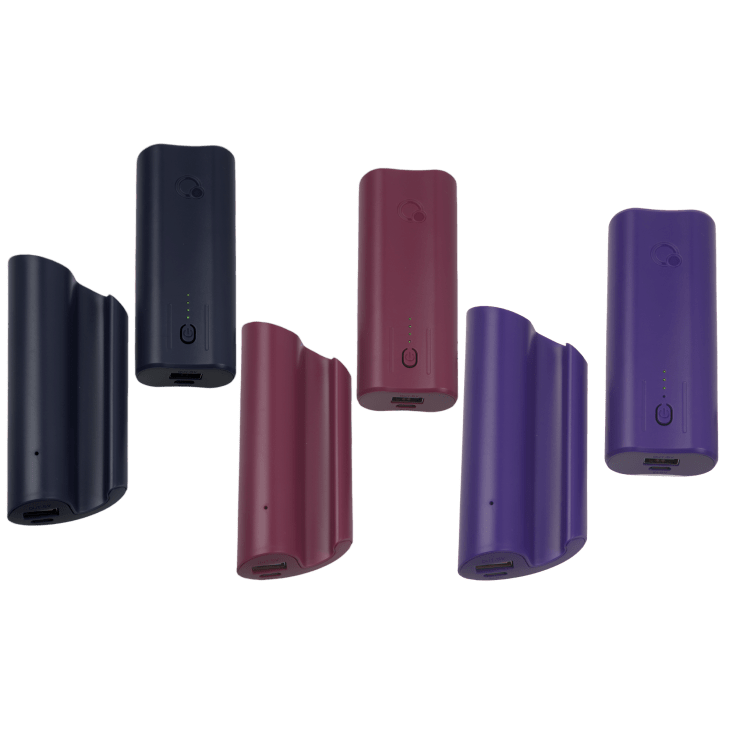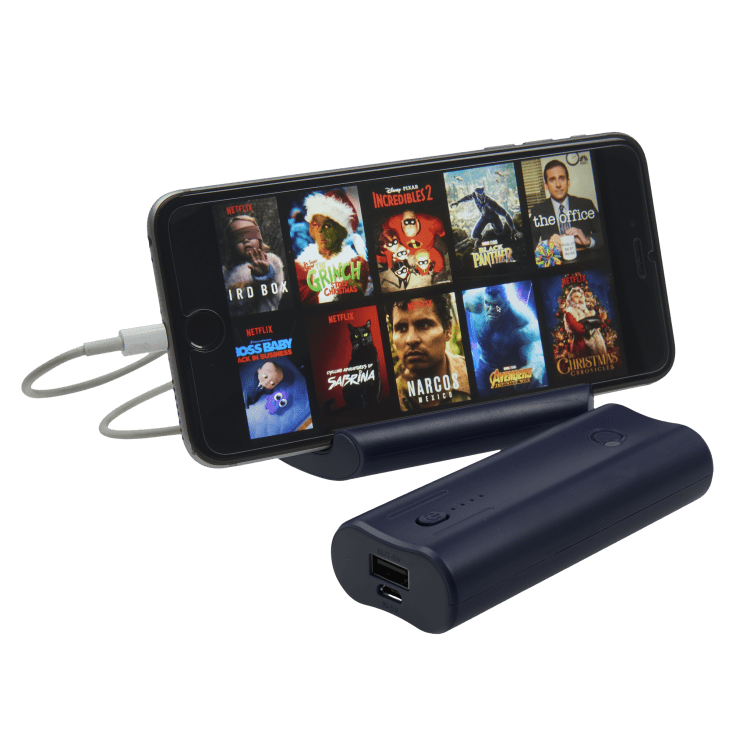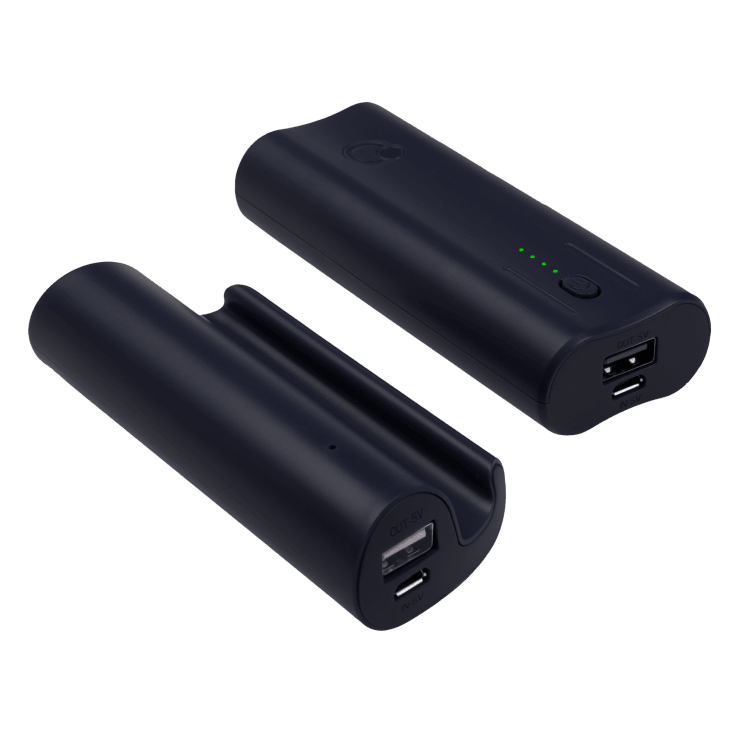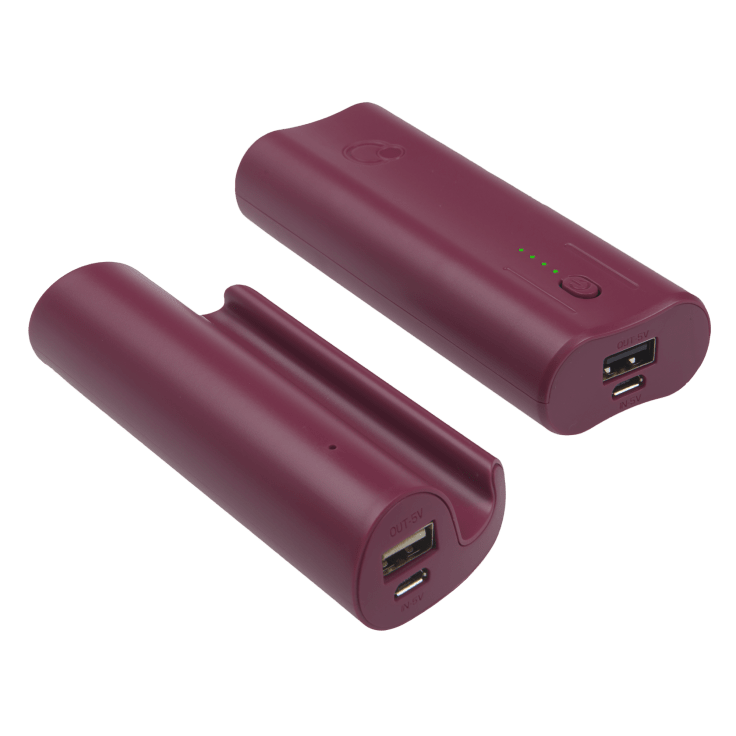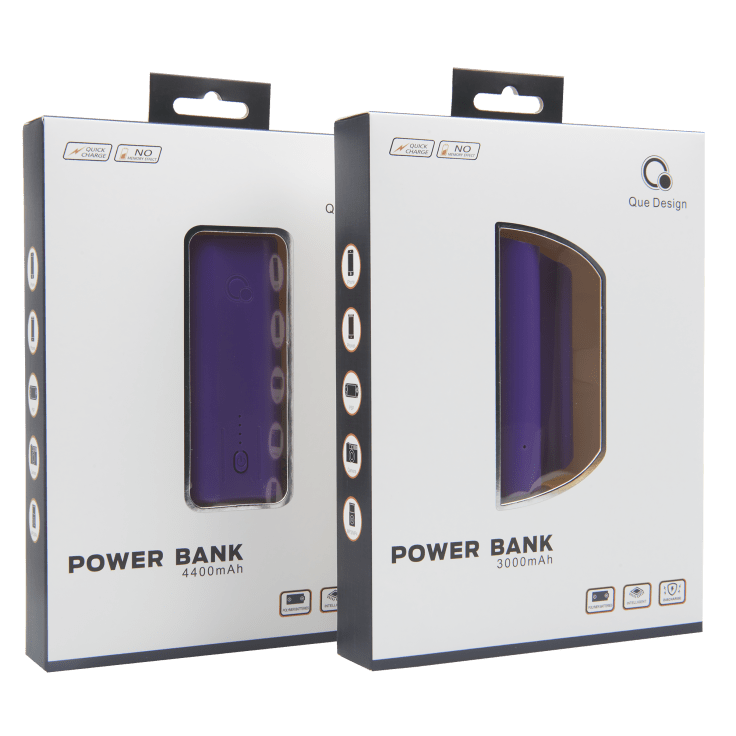 Que Design 4,400mAh and 3,000mAh Portable Power Bank Set
Features
Pile up on portable power with these Que chargers. The 3,000mAh device is shaped like an easel so you can get a glimpse of your phone while you're powering up, while the compact 4,400mAh charger easily pops into your purse when you're on the go. Keep all the power for yourself, or share these great gifts with your friends and family. From Que.
Available in Blue, Red, and Purple
4400mAh Power Bank Features
One (1) 2.4A USB Type A port
One (1) Micro USB type-B input
Power button
LED indicator lights
Battery type: Lithium-ion
Capacity: 3.7V, 4400mAh, 16.28Wh
Micro USB Input: 5V—2A
USB Output: 5V—2.4A (12W)
3000mAh Power Bank Features
One (1) Micro USB Type-B In
One (1) USB Type-A Out
Built-in cradle design
LED indicator
Capacity: 3.7V, 3000mAh, 11.1Wh
Battery type: Lithium-ion
Input: 5V—1A
Output: 5V—1A (5W)
Dimensions:
4400mAh Power Bank: 4.1 x 1.6 x 0.8-inches (H x W x D)
3000mAh Power Bank: 1.0 x 4.1 x 2.0-inches (H x W x D)
INCLUDED IN THE BOX
1x 4400mAh Power Bank
1x 3000mAh Power Bank
2x USB cables & user guides
Warranty
Estimated Delivery Date
Monday, December 23rd - Thursday, December 26th