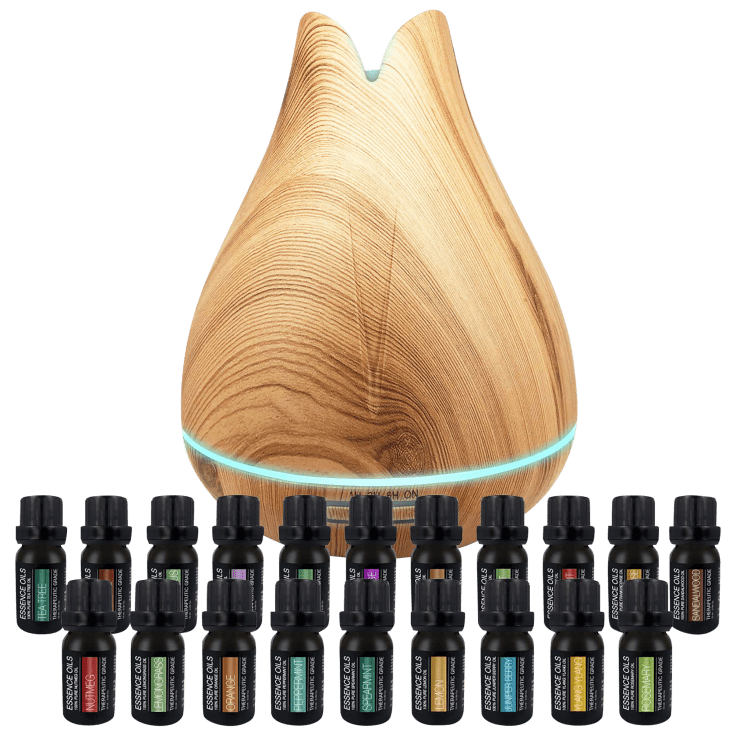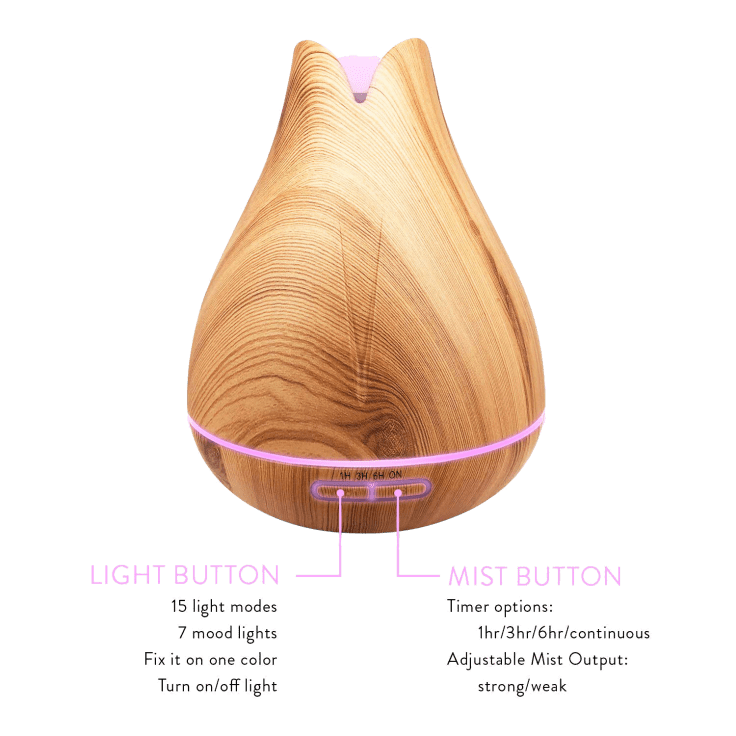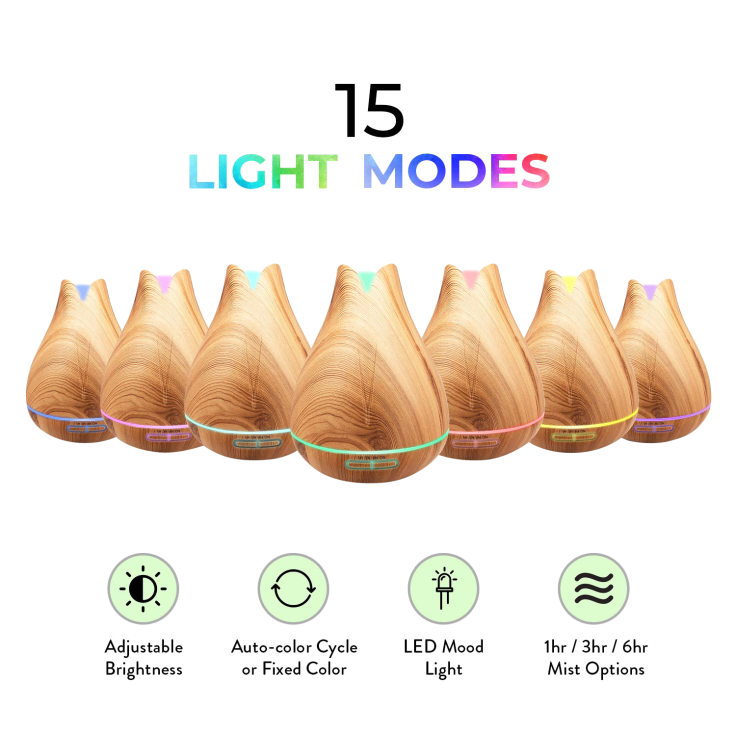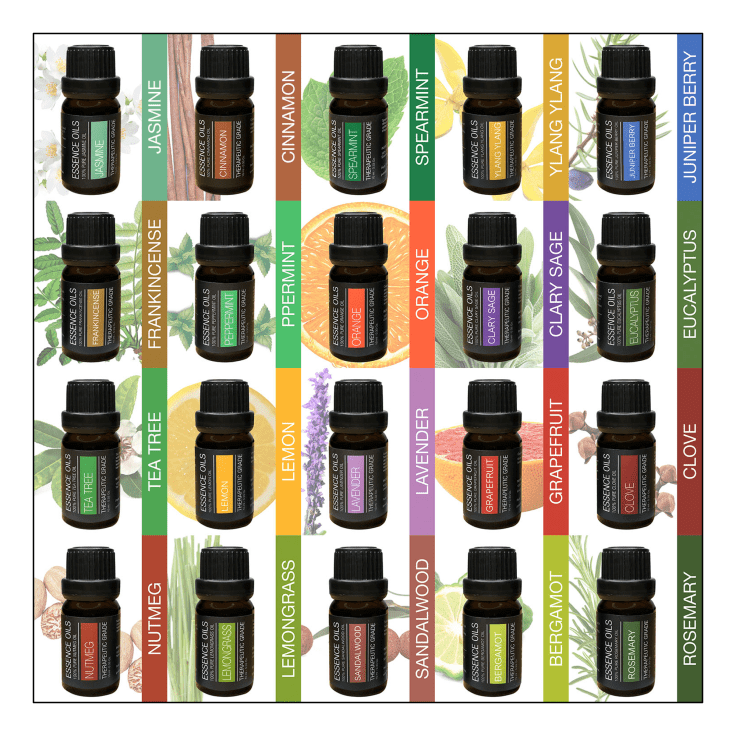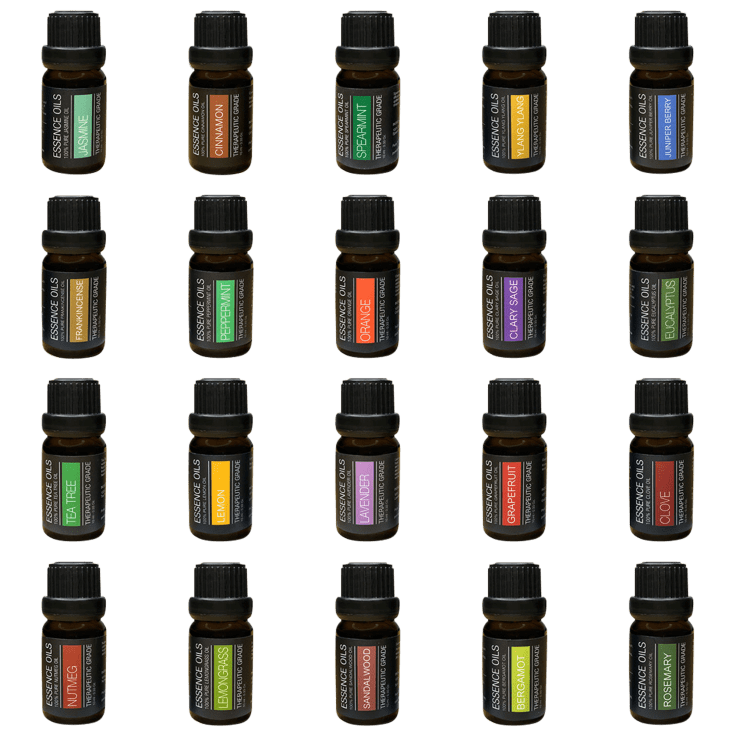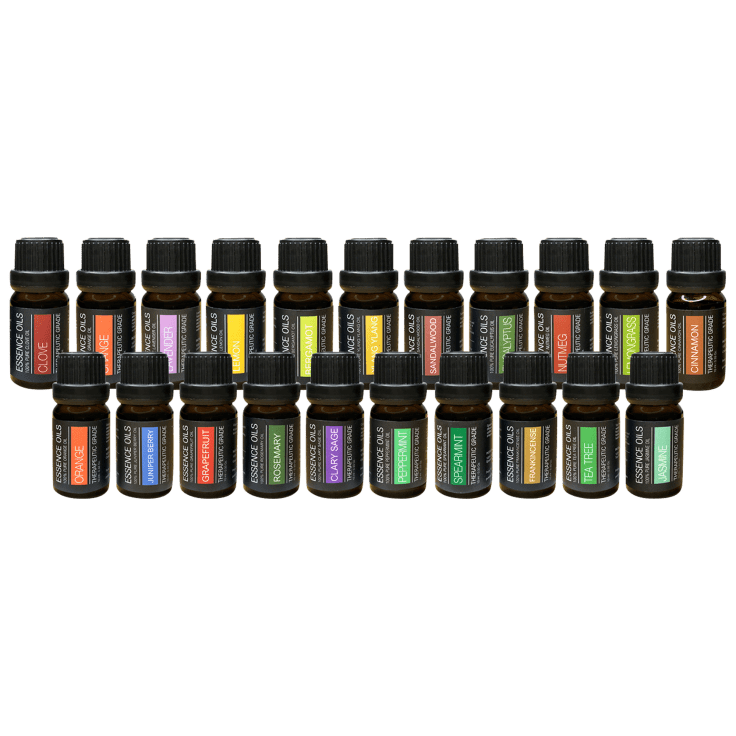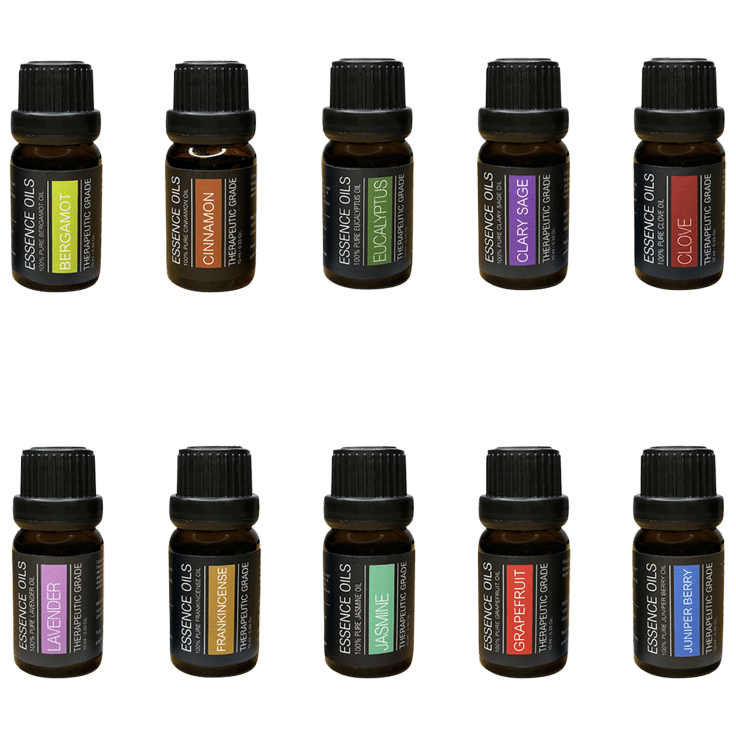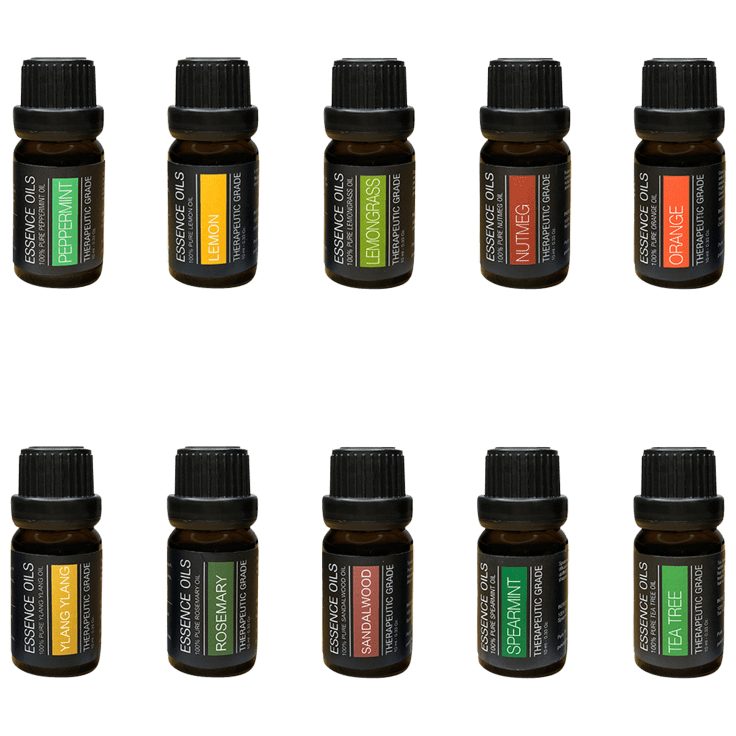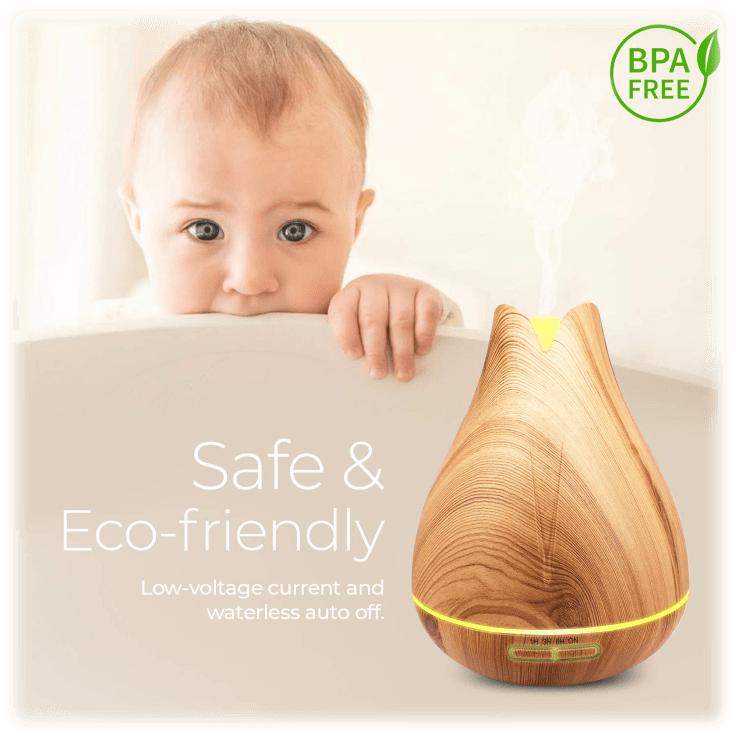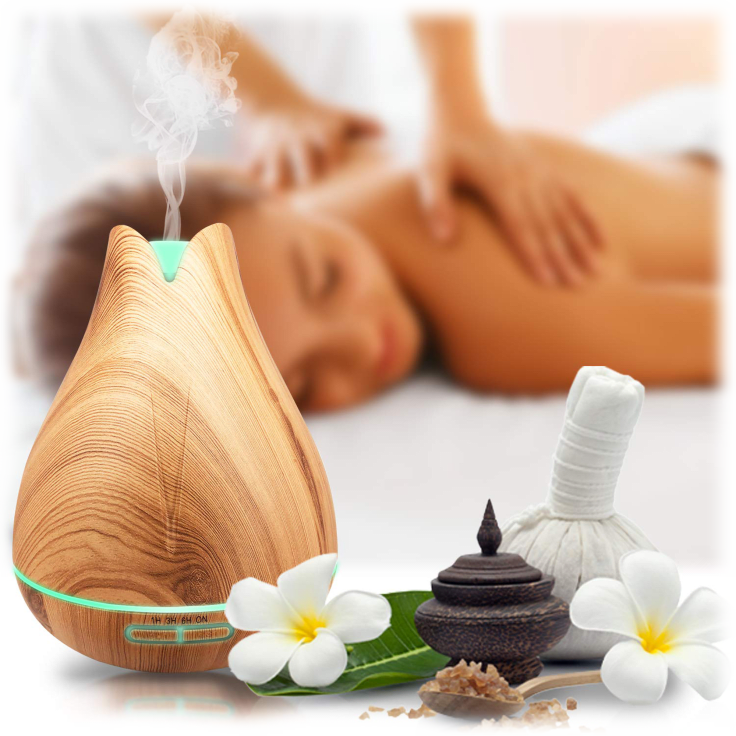 Pure Daily Care Ultimate Aromatherapy Diffuser & 20 Essential Oil Set
Features
Premium Essence Diffuser

Our Essence Diffuser has a 400 ml capacity and uses state of the art wave diffusion technology to atomize essential oils for ultimate wellness
The Essence diffuser includes 7 ambient light modes with two intensity settings for 14 different light combinations
It also includes 4 timer settings and a convenient auto-shutoff feature for low water levels
The essence is made of BPA free plastic with a beautiful printed wood grain design

Ancient Formulas Proven Results

Our oils are formulated using the highest quality plants, such as lavender from France, Indonesian Cumin, and Roman Chamomile
Our oil blends mix specific ratios of our 100% pure oils to create powerful effects on the mind, body, and overall well being
Our oils have no added fillers and absolutely zero additives
We use the whole leaf and root of various common and rare plants and extract their rich aromatic oils for use in our sets

Top 20 Pure Essential Oils

Our 20 oils included are Lavender, Eucalyptus, Tea Tree, Orange, Peppermint, Lemongrass, Jasmine, Nutmeg, Clove, Spearmint, Frankincense, Cinnamon, Lemon, Sandalwood, Ylang Ylang, Clary Sage, Grapefruit, Bergamot, Rosemary, and Juniper Berry

No Additives No Fillers

We use local harvest (when possible)
It takes longer but is better for the environment and creates a better essential oil 100% pure
Each bottle is 10ml
Included In The Box
1x Pure Daily Care Ultimate Aromatherapy Diffuser & 20 Essential Oil Set
Warranty
Estimated Delivery Date
Standard: Friday, Dec 4 - Wednesday, Dec 9.
Enhanced: Thursday, Dec 3 - Monday, Dec 7.
Reviews
Verified Purchase
Easy to use and effective
It's very easy to use and works fast. I really like the ambient lights as well.
Written by @gabrielcharlez - October 25th 2020
Verified Purchase
Love it
This helps with me relaxing at night. It makes the air feel cleaner to me. Should have bought more than one.
Written by @cherishdks - October 2nd 2020
Verified Purchase
Defuser
Absolutely beautiful. Fantastic buy. Would order this again
Written by @GailReed - September 19th 2020
Verified Purchase
Ok
Written by @Lsrubi - November 26th 2020