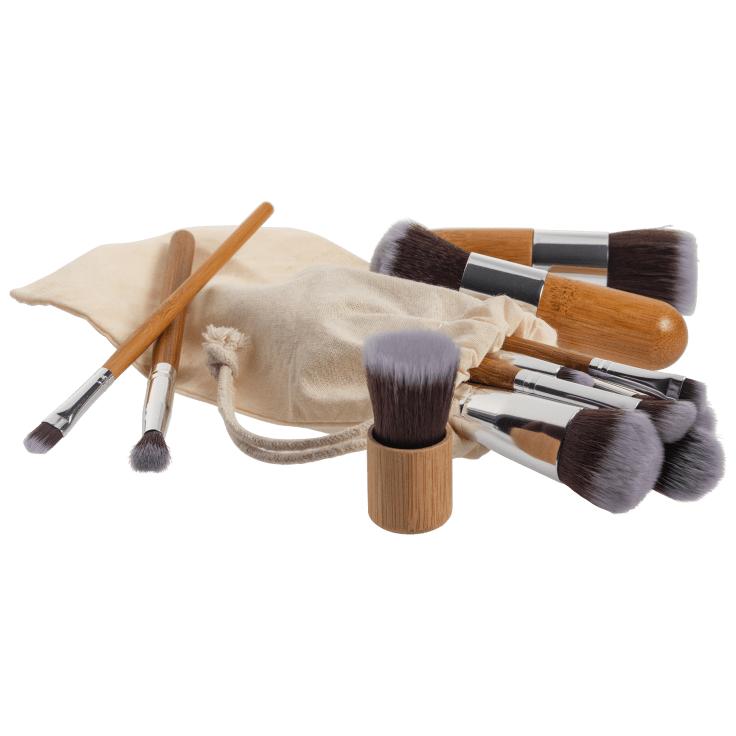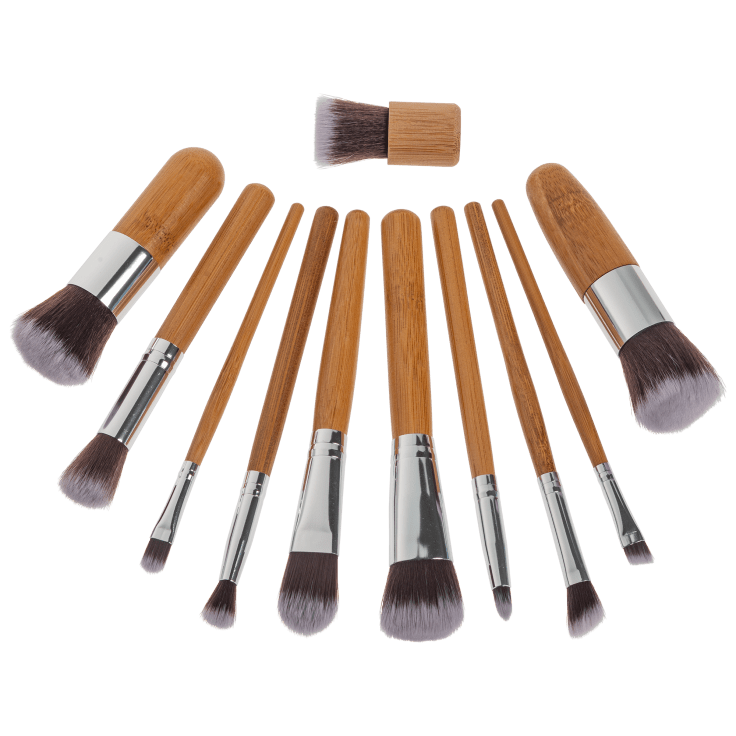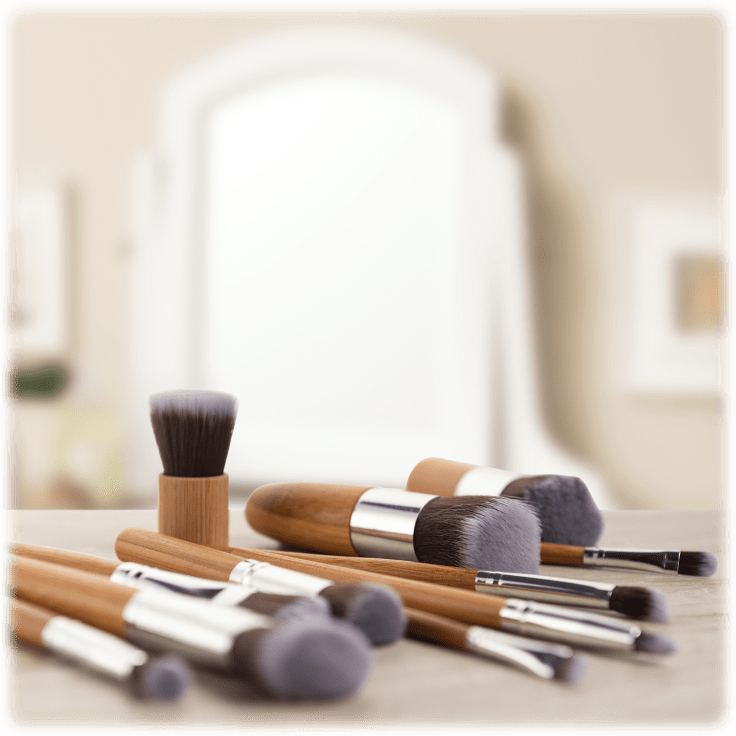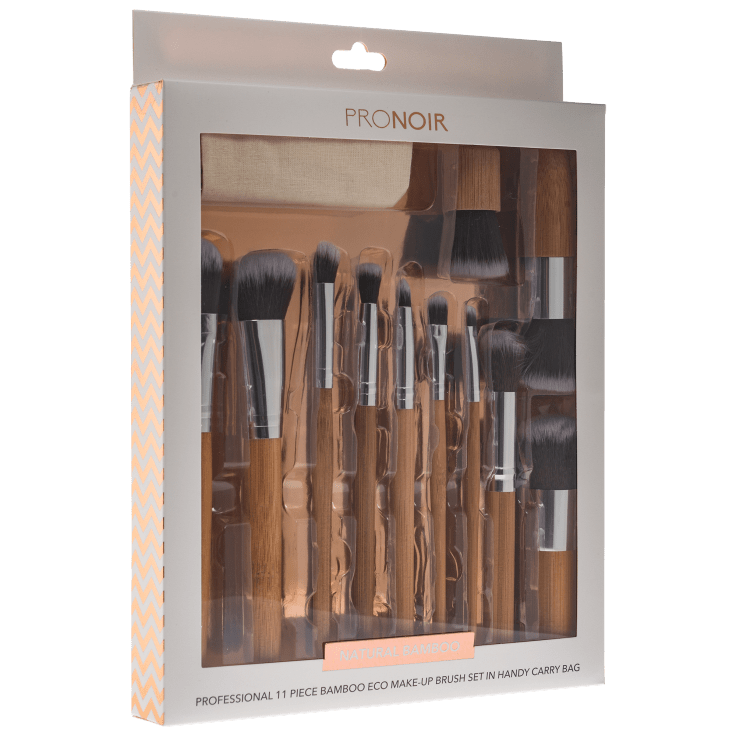 ProNoir Professional 11-Piece Bamboo Brush Set
Features
Collection of 11 most used Kabuki Bamboo brushes in the industry
Natural Bamboo handles, Anti-Bacterial treated bristles
Hair materials: Synthetic Microfiber Grade A - Laser Cut Microfiber
Designed and sampled in USA by team of Professional Makeup artists
Specifications
What's in the set:
Foundation Brush
Blush Brush
Eyeshadow Brush
Eye Smudge Brush
Concealer Brush
Eyebrow Brush
Smudge Brush
Highlight Brush
Multifunctional Foundation Brush
Extra Powder Brush
Powder Brush
Included In The Box
1x Pronoir Professional 11-Piece Bamboo Eco Makeup Brush Set with Handy Carry Bag
Warranty
Estimated Delivery Date
Thursday, Oct 15 - Friday, Oct 30
Reviews
Verified Purchase
Poorly packaed- arrived crushed
Well, this purchase of the Pro-Noir Makeup Brushes was clearly a d***isappointment.*** I purchased 2 of these as gifts - definitely a BIG Mistake.
**The packaging is cheap- like something you would buy directly from China on Eaby … It makes this Makeup Brush Set look inexpensive - definitely not the "Quality" I expected…
First, even though I PAID for 2 sets, I only received ONE
shipped via USPS. It was ina thin plastic shipping bag with no padding or other protection. It was squashed in shipping- Definitely not appropriate for the supposed quality of this Brush Set.
**Several Email letter I received the second set - it was shipped and packed IDENTICALLY to the first one- and arrived damaged also.
*** This makes me very warry of purchasing ANYTHING from this web site.
*** I am trying to think of a clever way to preset these brushes as a gift- didn't anticipate having to buy a brush case to give them as a gift.-
Written by @SandieG22 - October 3rd 2019
Verified Purchase
brushes were too soft for applying makeup
Written by @vennera - October 22nd 2019
Verified Purchase
Poor quality product.
Not happy with the new bamboo makeup brush set I just received. It is not at all what I was expecting and is poor quality.
Written by @tammees - September 26th 2019