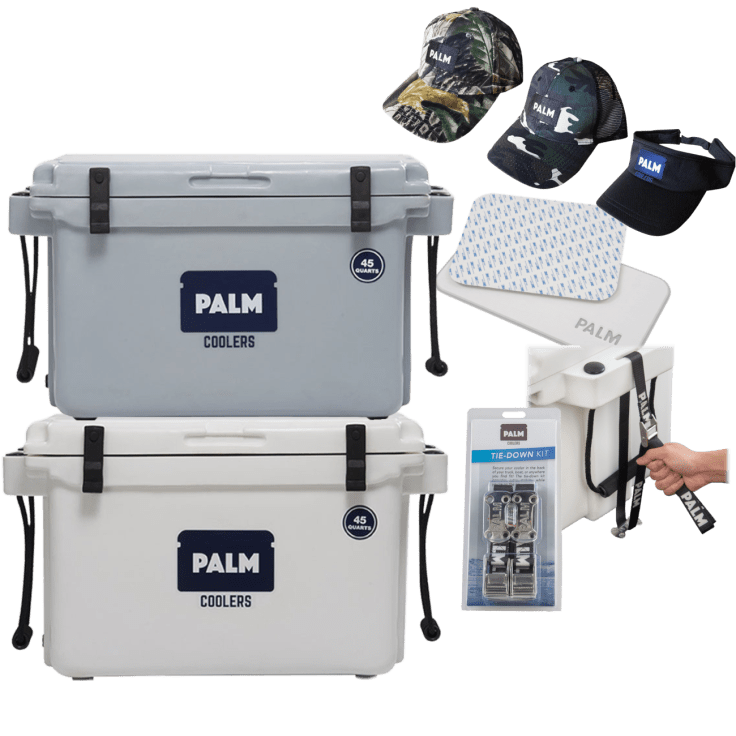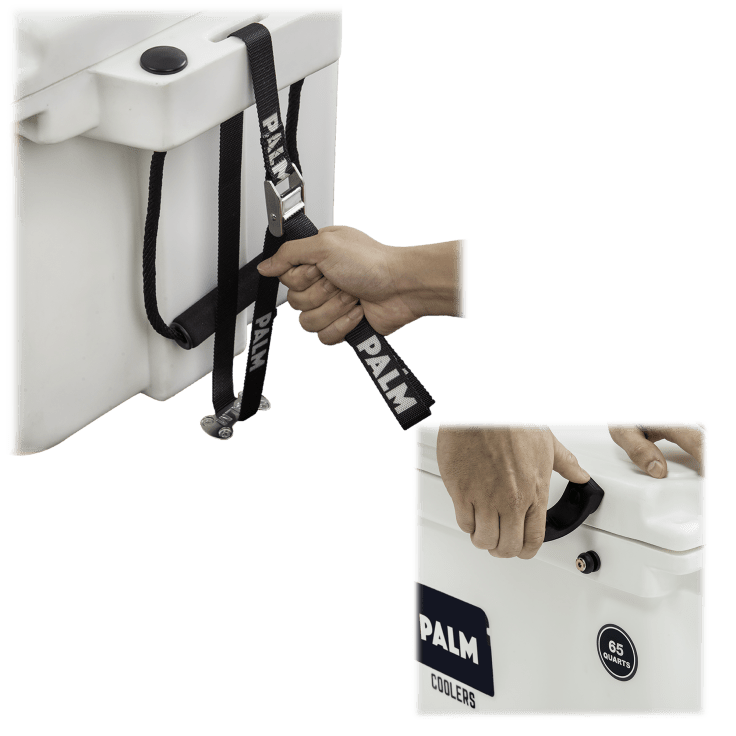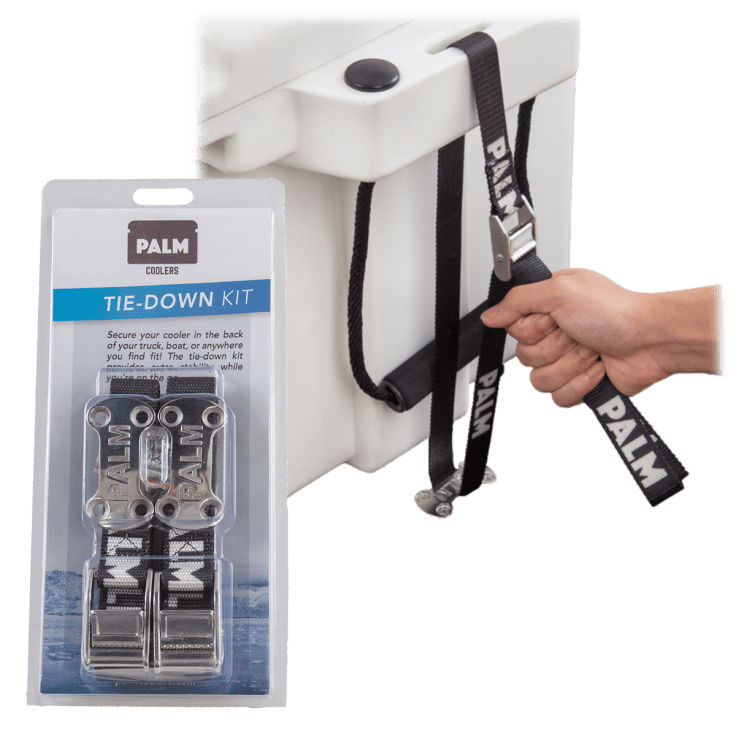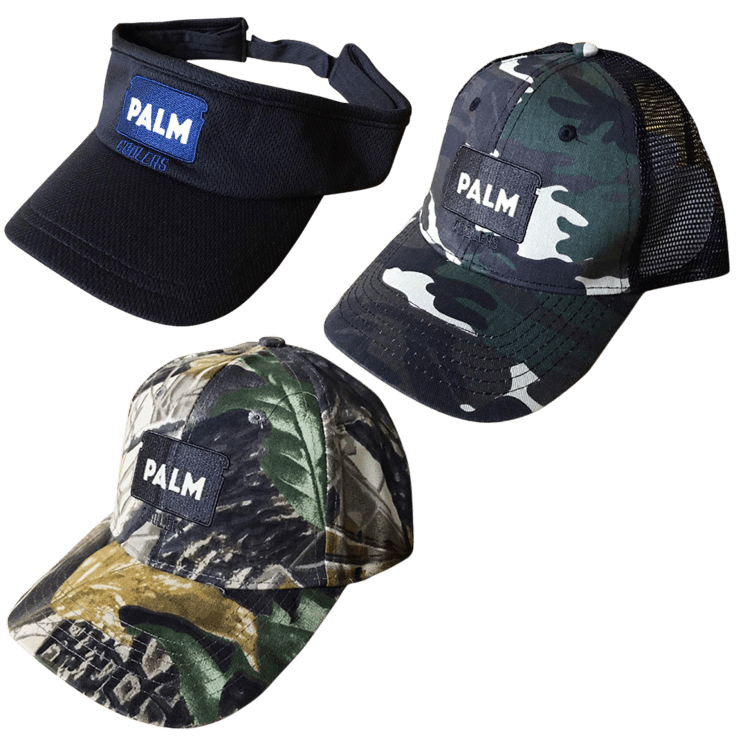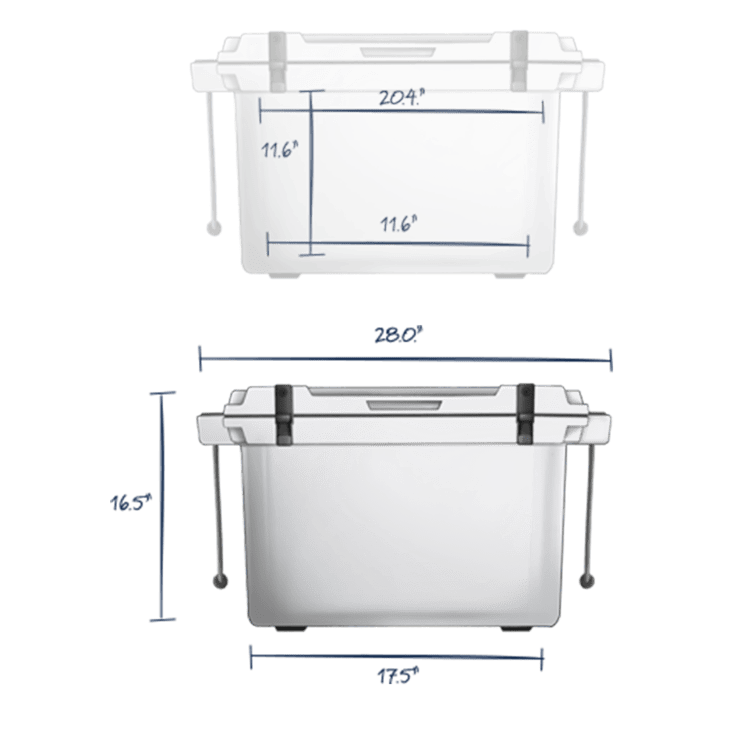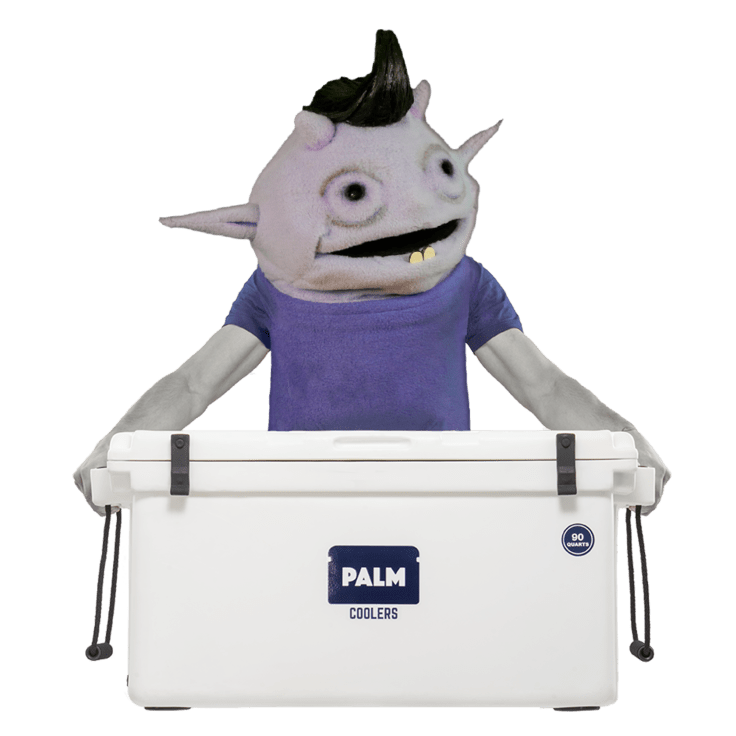 PALM 45QT Rotomolded Cooler with Accessory Kit
Features
First off, you get a PALM cooler. That part's simple enough.
Beyond that, you also get a PALM foam pad, a PALM tie down kit for your car, and a PALM trucker hat or visor.
You don't get to choose the hat or the visor; it's random!
Specifications
Specs
Model: PC45
Condition: New
45 Quart
Outside
Inside
Empty weight
Roto-molded one-piece polyethylene construction and high-pressure polyurethane injected foam insulation for thermal resistance and ice retention
Durable rubber lid latches also act as a pressure-down mechanism to minimize unwanted air exchange, locking out heat while sealing in cold
Fitted with "super hinges" that are "indestructible" (they suggest you throw your cooler off of a 10 story cliff and be prepared to be amazed how it's still in one piece. We here at Meh don't, but please film it if you do.)
Wall thickness: 2.7 - 2.9 inches
Non-slip and non-marking rubber feet
Marine-grade rope handles and cushioned grips
Leak proof drain system
Dry ice compatible
UV-resistant
Integrated padlock ports on the 2 front ends to lock your cooler
Non-slip foam pad goes on top so you can sit on it or put stuff on it without everything sliding around
Hat: Goes on your head
Visor: Goes around your head
What's in the Box?
1x Cooler
1x Foam Pad
1x Tie down kit
1x Bottle opener
1x Visor OR Hat
Warranty
Estimated Delivery Date
Monday, December 16th - Thursday, December 19th