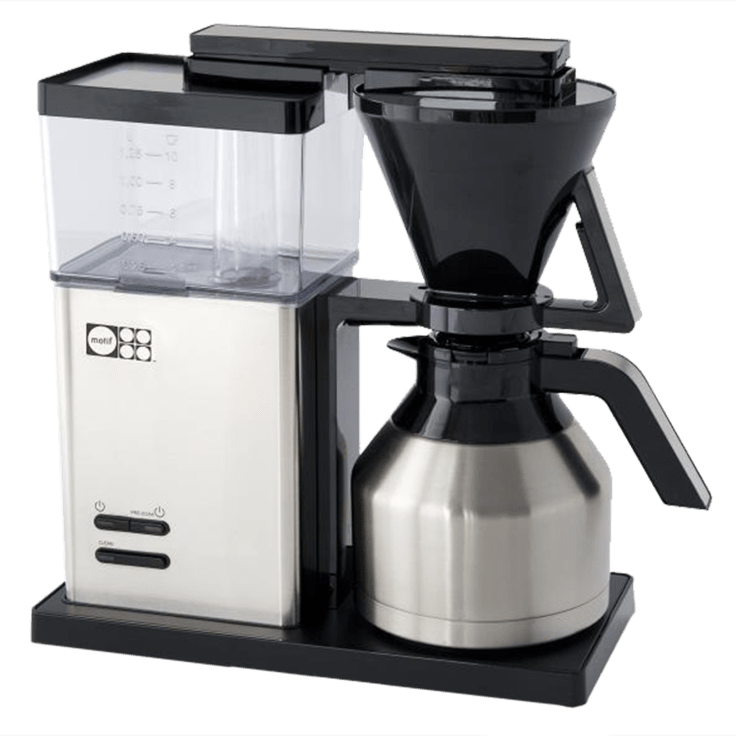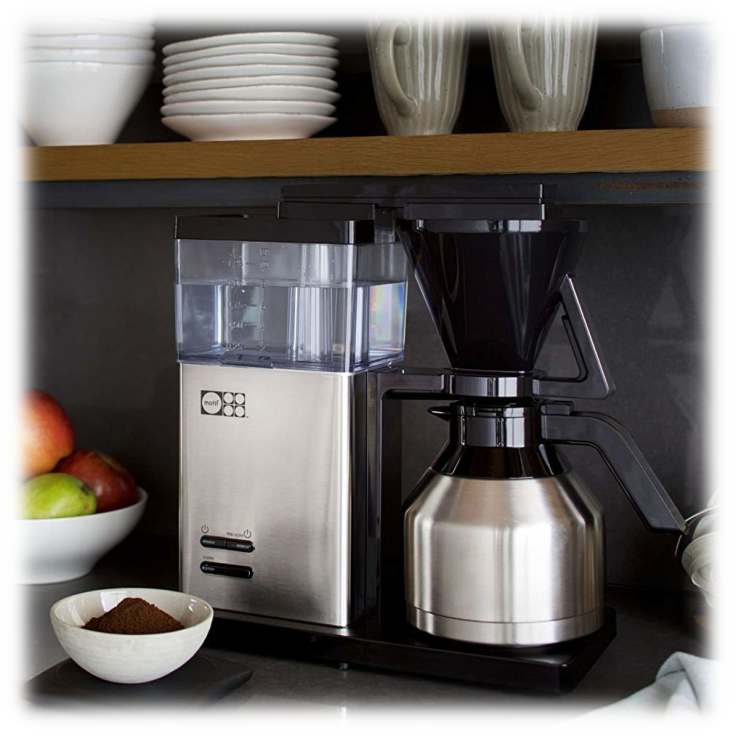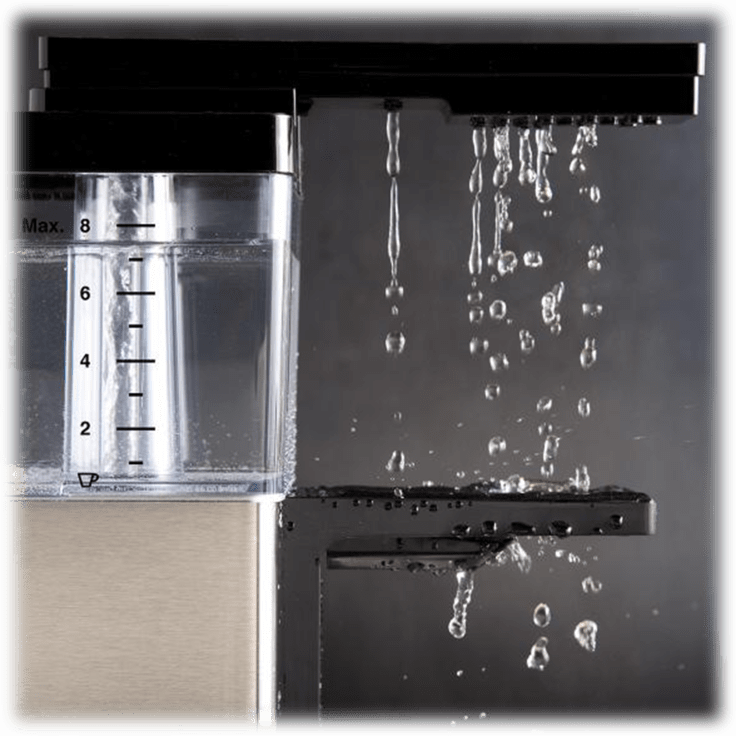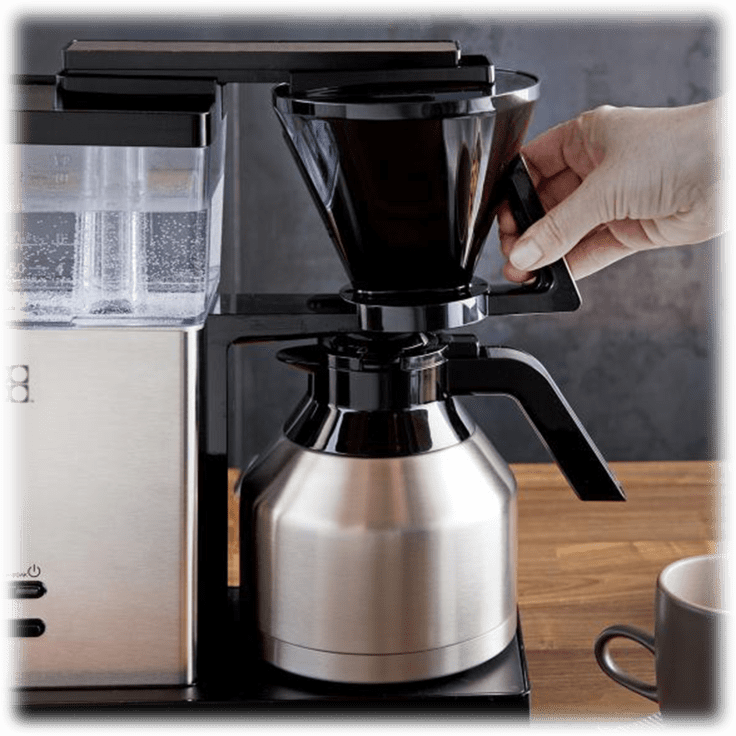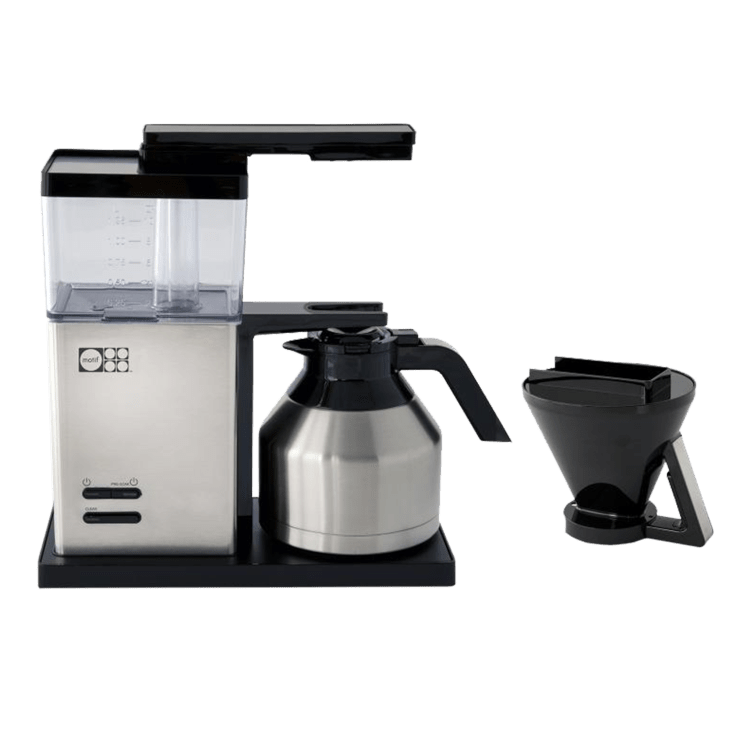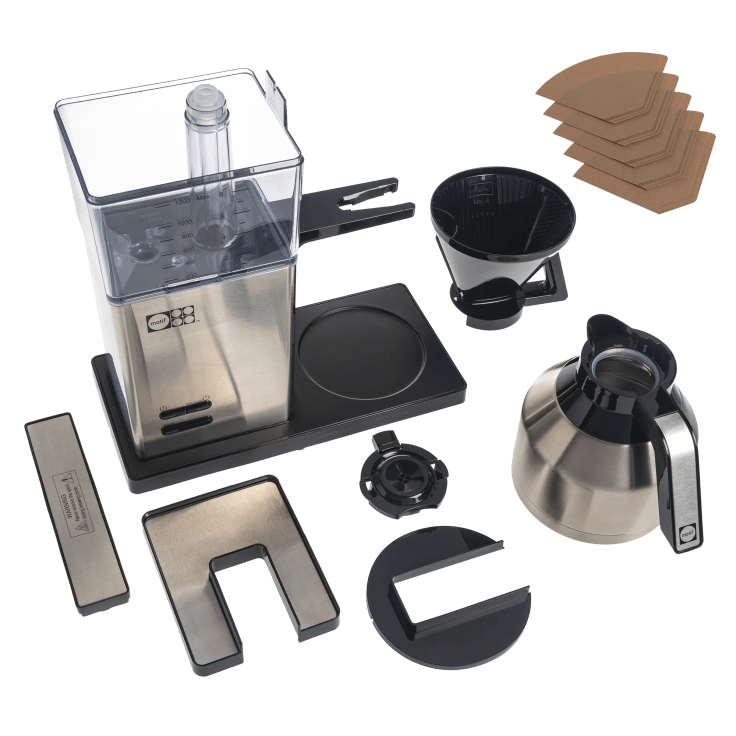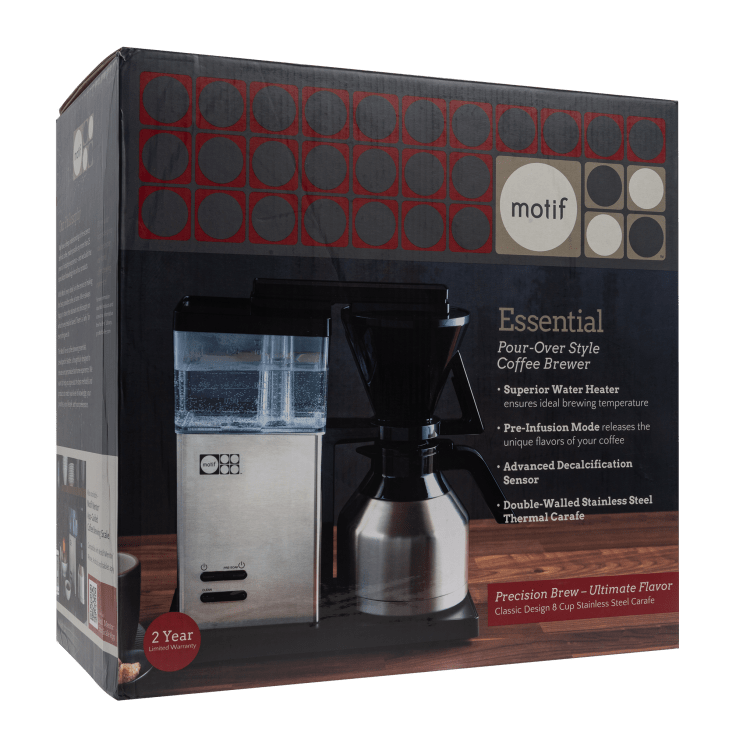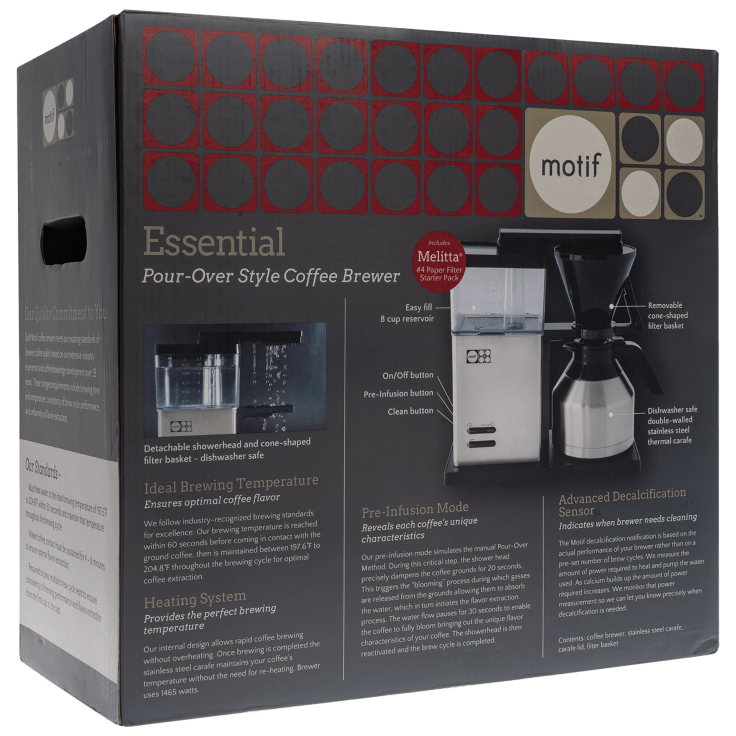 Motif Essential Pour Over Coffee Brewer w/ Thermal Carafe
Features
Specially designed showerhead ensures even saturation of coffee grounds. Brewer showerhead must be installed prior to use
Superior water heater ensures ideal brewing temperature
Pre-infusion mode releases the unique flavors of your coffee
Audible tones indicate when the brewer starts and completes the brew cycle
Brew through lid and filter basket are designed to allow the user to remove carafe in mid-brew cycle
Advanced decalcification sensor
8 cup double-walled stainless steel thermal carafe
Includes five Melitta® #4 paper filters in starter pack
Specifications
Product Name: Motif Essential Pour Over Coffee Brewer w/ Thermal Carafe
Model: MT01001US
Condition: New
Power: 1465W
Dimensions: 12" x 6" x 13.5"
Weight: 6.4 lbs
Thermal Carafe: Premium double-walled stainless steel
Filter basket: Removable
Water Reservoir: 8 cups, removable
Carafe Plate: Non-stick
Care: Dishwasher top rack-safe stainless steel thermal carafe and lid
Clean Button: Advanced decalcification
Plastic: BPA-free
In the box
1x Motif Essential Pour Over Coffee Brewer w/ Thermal Carafe
5x Melitta® #4 paper filters
Price Comparison
Warranty
Estimated Delivery Date
Monday, August 17th - Monday, August 24th
Reviews
Verified Purchase
thermal coffeepot
Love it! It looks sleek and small but makes/keeps warm great coffee!
Written by @mstuhmer - September 22nd 2019
Verified Purchase
Great deal!
Super nice unit. Haven't found the sweet spot yet, but feel confident I will.
Written by @geosat - September 17th 2019
Verified Purchase
Awesome

Written by @judykoz123 - September 7th 2019
Verified Purchase
Nothing beats a pour over
I have 2 other pour-overs. One is for a single cup, another for 2-4 cups and both are fabulous. You just can't beat the sublime flavor of a pour-over pot. NOW, here comes Winter and I drink a lot more coffee and so wanted a much bigger pot. Enter the Motif Essential Brewer WITH a thermal carafe! Pure heaven, as I know the carafe keeps it good and hot for hours. I have cleaned it and made one full pot so far (just to try it before the season) and it was delicious! Winter, here I come!
Written by @JennyDinVa - September 6th 2019