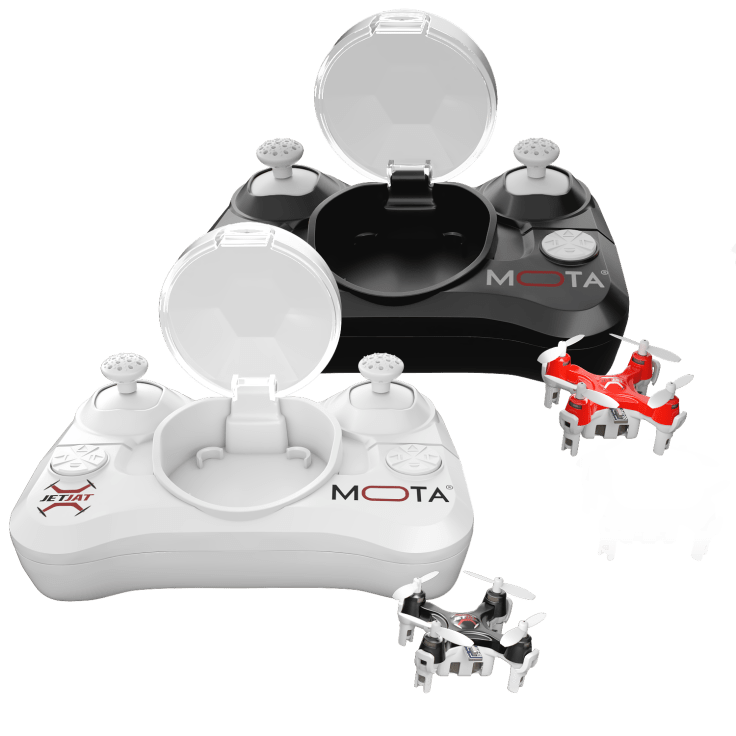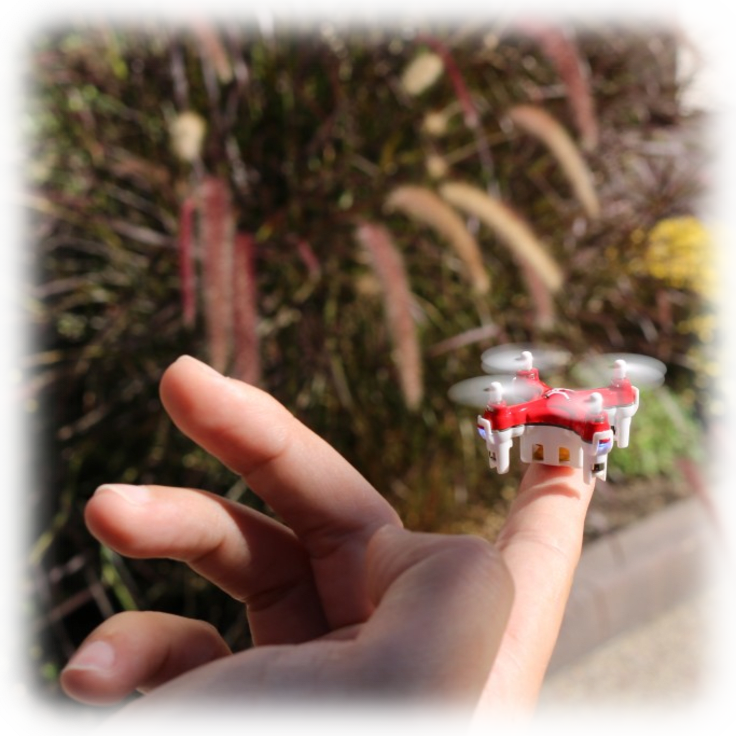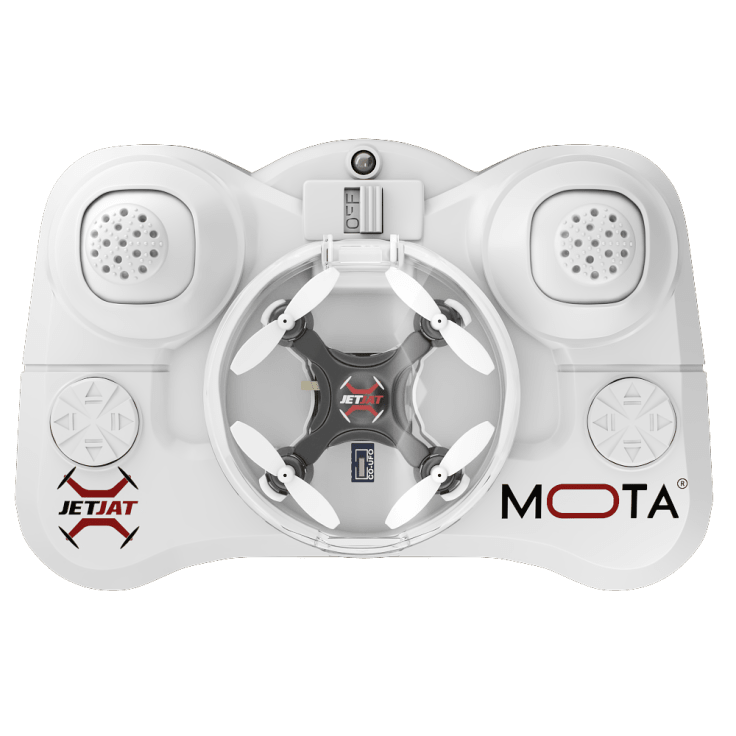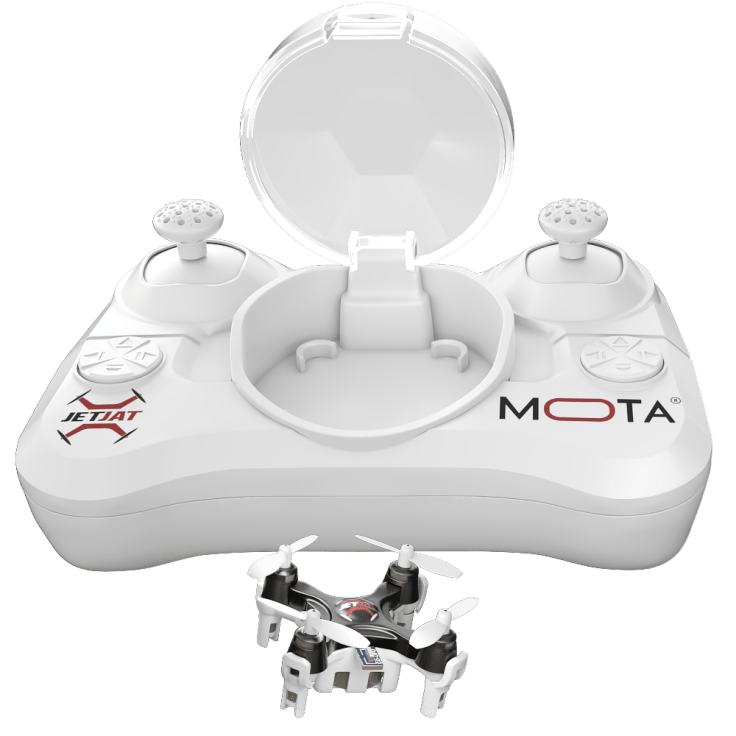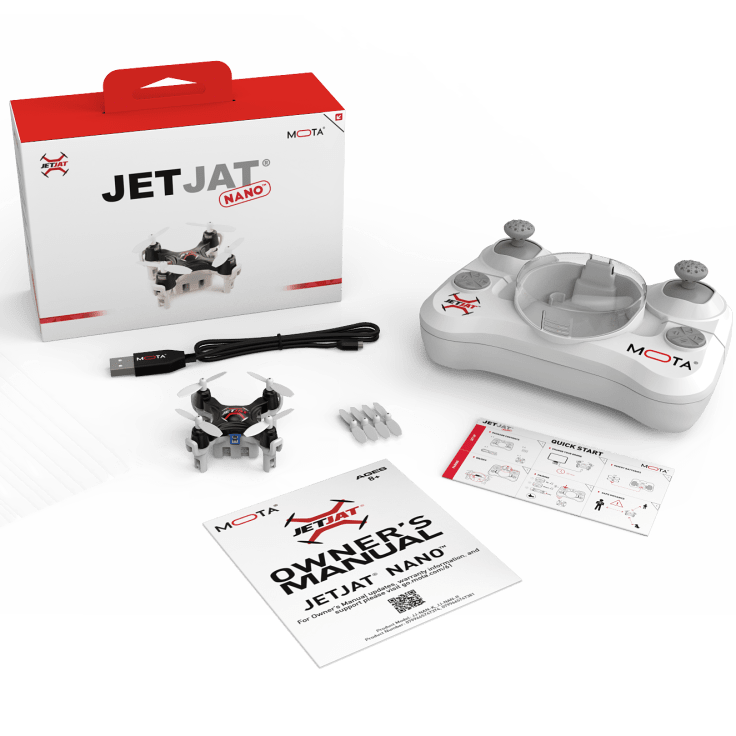 MOTA JetJat Nano Micro Stunt Drone
Features
The power of an aircraft in your hands. Effortless flight.
With a 2.4 GHz wireless signal and 4-channel controller, JETJAT Nano is incredibly versatile, able to soar up to 75ft with you in control.
Play anywhere, anytime.
JETJAT Nano fits right inside its controller with a snap-on cap to keep it secure. Beginning to fly is as easy as taking out the Nano and switching it on.
Involve friends, family, everyone.
Simple enough for novices, with pro features for serious flyers, JETJAT brings the thrill of flight to all.
Small and quiet for covert ops
Weighs under 1/2 ounce! Lightweight and portable design, bring with you while traveling
Aerial maneuvers include flips, rotations, flying sideways and more!
Multi-axis accelerometer and gyroscope
Hours and hours of fun
Specifications
2.4 GHz Signal
0.4 oz.
22 mm long, 22 mm wide, 20 mm high
Rechargeable battery (Drone)
75-foot range
In the box
4-Channel Controller
JETJAT Nano
Warranty
Estimated Delivery Date
Wednesday, Nov 4 - Monday, Nov 9