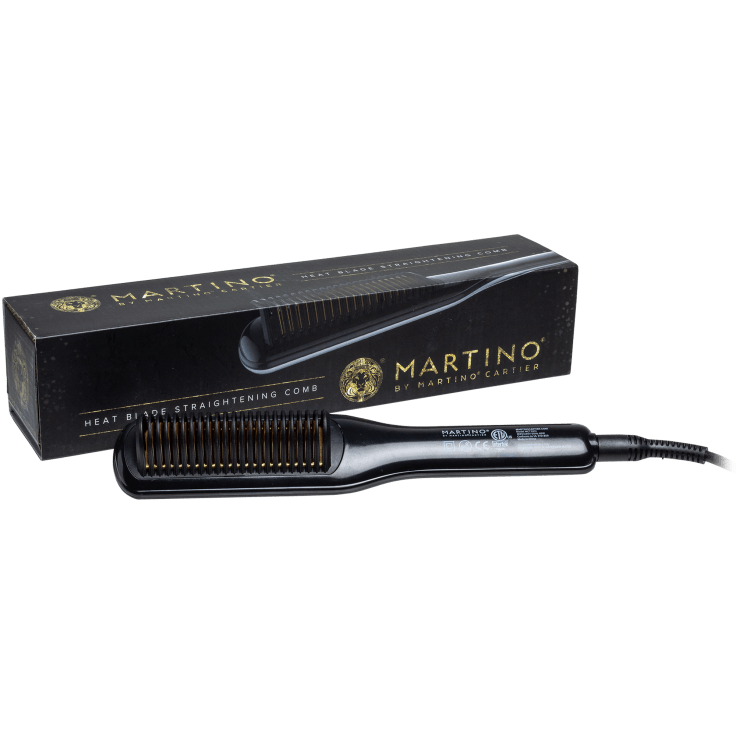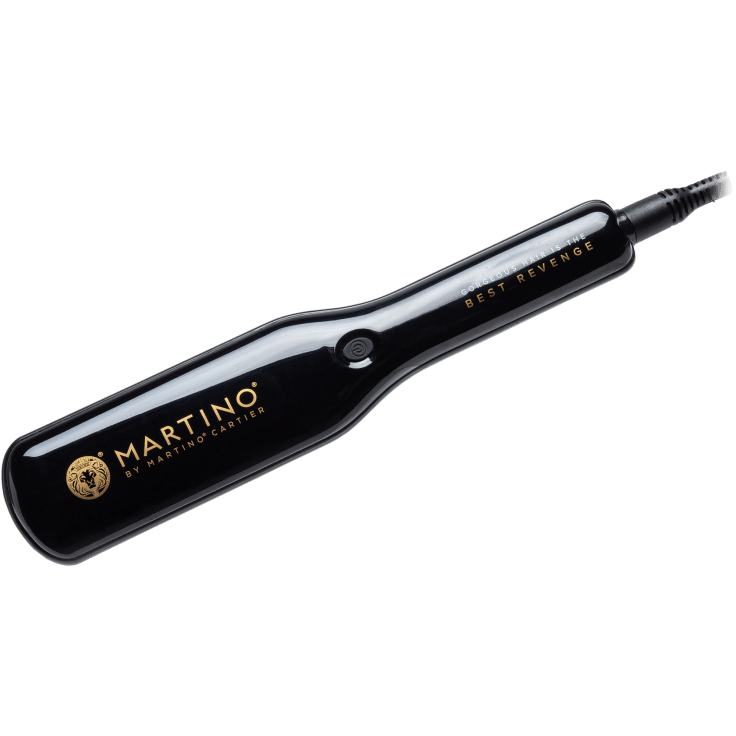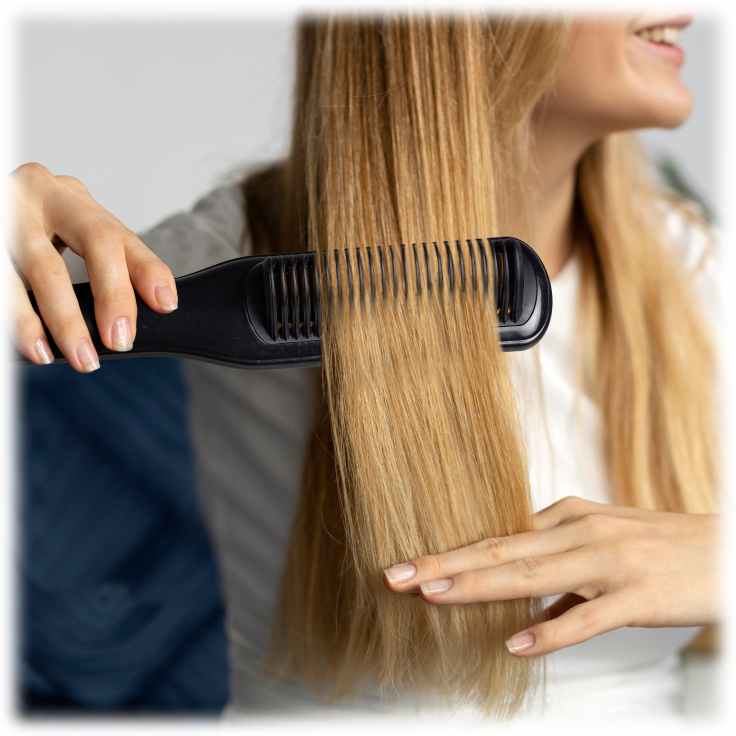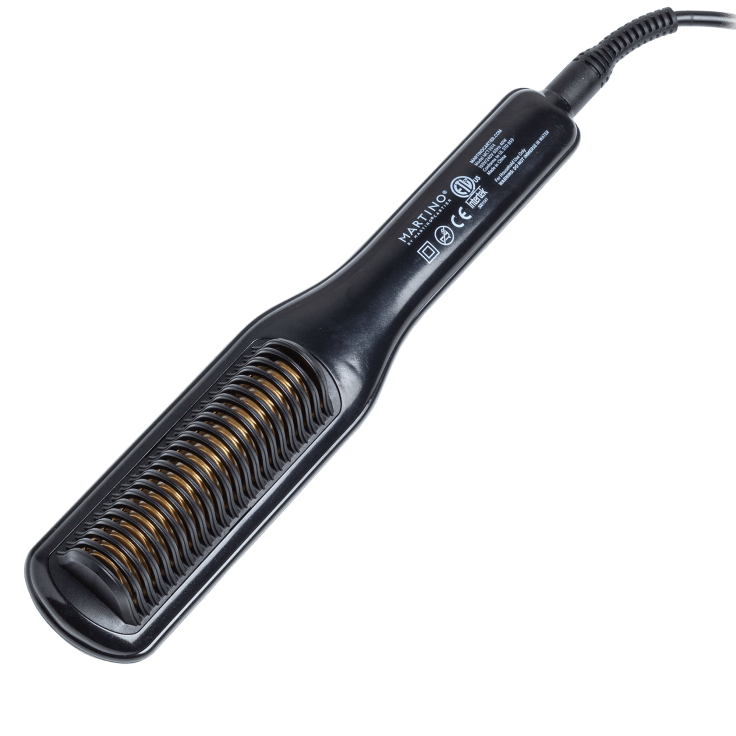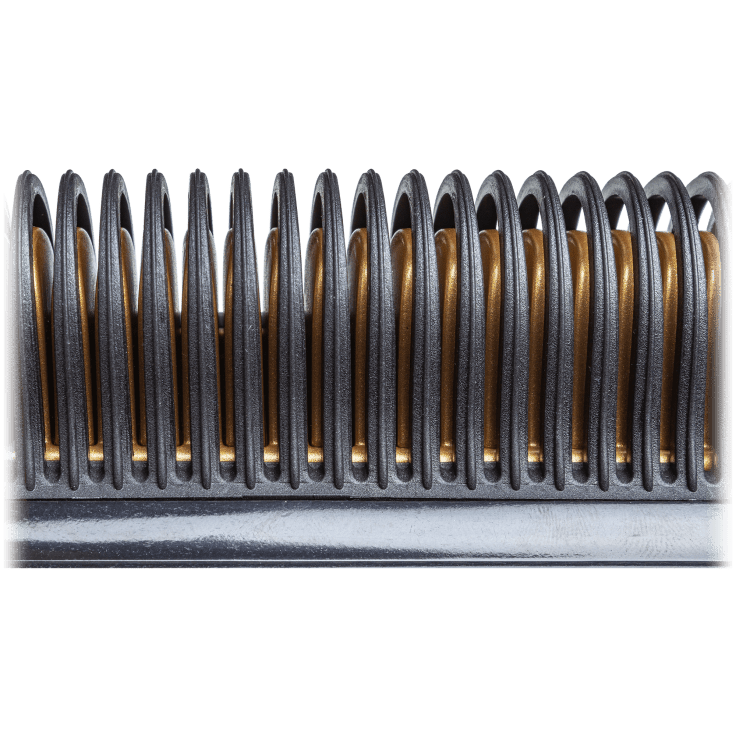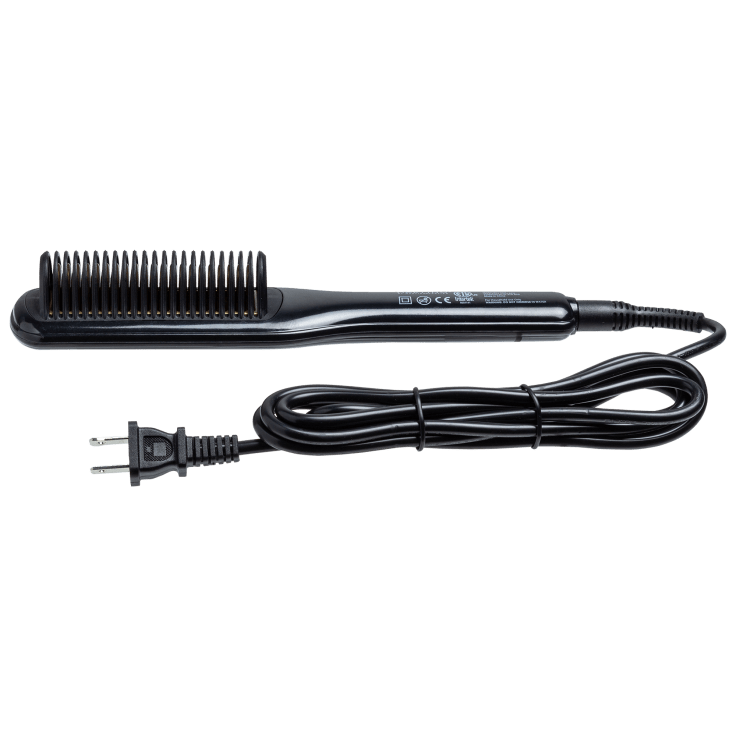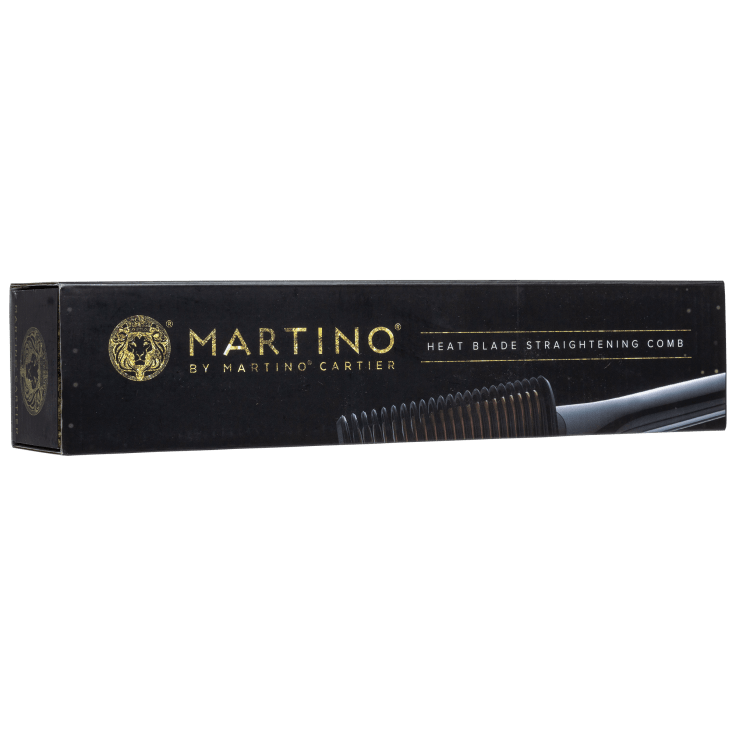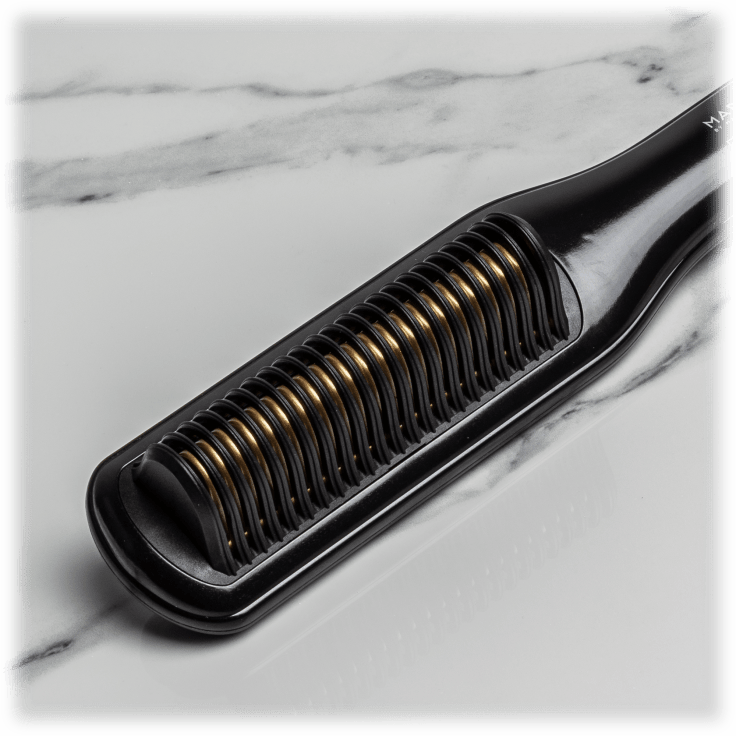 Martino By Martino Cartier Heat Blade Straightening Comb
The glide-through Heat Blade Straightening Comb gives you silky smooth locks in just one pass.
Features
This brand new innovative tool features an outer skeleton heat guard that makes it a more efficient and safer way to professionally style your hair with amazing style retention
Creating a protective barrier, the comb seals the hair cuticle, so there is less frizz and loads of shine
Developed with three temperature settings for all hair types, you can now straighten your hair and look as good as if you just left the salon
Comb-straighten your hair with designated temperature level:

Level 1 – Fine hair
Level 2 – Normal hair
Level 3 – Curly or Coarse hair
How to Use
Ensure hair is dry and combed through, separate sections of hair

Select ideal temperature: 1 Low, 2 Medium, 3 High

Allow a few seconds for the comb to heat through

Hold hair end firmly, and working from the underpart of your hair, take your heat blade and glide the comb through hair, from root to tip in just one pass

Repeat the process for the remaining sections of your hair and you will get through your entire head in just a few minutes
Specifications
What's Included?
1x Martino By Martino Cartier Heat Blade Straightening Comb
1x User manual
Warranty
Reviews
Verified Purchase
I was not a Fan of this product but the Customer Service Team listened and made things right
I was excited to try this product and could not wait until it arrived. I have long thick hair that is naturally curly but I prefer to blow dry then straighten and style with a straightening iron. I thought this product would save me some styling time and brush my hair straight after I dried it, but no luck. The product did not brush through my hair very well and there is not a power on/power off button on the handle. So because the brush does not get hot it was hard to tell if the brush was heating up properly because of the lack of on/off button. I was disappointed in the product but wasn't entirely sure if I wanted to ship it back due to the high cost of shipping. The Morning Save Customer Service Team listened to my concerns and were very helpful in helping me determine if it was better I kept it or returned it. I was amazed how concerned they were that I was disappointed in the product and how they sincerely offered to make things right. I was upset that I felt I wasted money on something that I wasn't 100% satisfied with, but the Team made it better by easing my mind and assisting me with my concern. The rating I'd give the product is 1 star but the assistance and friendliness and concern that the Team displayed resulted in a 5 star rating. Thank You Customer Service Team for your tremendous understanding!!!
Written by @lburey - May 17th 2023
Verified Purchase
Quick and does not burn
Luv it. It gets hot fast but you don't feel it. Makes hair silky when use to straighten.
Written by @aloha777 - April 29th 2023
Verified Purchase
Great.
I kept one and gave the other to my granddaugter. Works great.
Written by @baxter8533 - May 4th 2023
Verified Purchase
It works like it said
Written by @foxyred56 - June 8th 2023
Verified Purchase
Thanks again MorningSave I love My Products
Written by @PhyllisWeichel - April 26th 2023
Verified Purchase
Written by @user52408832 - May 27th 2023
Verified Purchase
best customer support ever
I was truly impressed by the quick response i got from customer service. They acted immediately. All I can say is Morning Save cares about their customers being satisfied. thank you.
Written by @shirlmachine - April 10th 2023
Terrible Product
Written by @faychin - May 1st 2023
Verified Purchase
Not worth the money
Terrible straightener. Difficult to use on hair, by yourself. Very slippery when hot and in use. Disappointed to say the least. I ordered his blow dryers 3 times it's amazing, but this is bad!
Written by @yaelpmc - April 5th 2023
Verified Purchase
No light
Well this is so stupid no on and off button you just have to guess if it's on or heat is turned up!!! It should have a light ughhh!
Written by @Olivia870 - April 20th 2023
Verified Purchase
Do not buy
This product does not work on kinky hair. The hair does not comb through properly.
Written by @dee30 - April 8th 2023
Verified Purchase
Would only work for very, very thin hair.
Written by @TXRose - May 28th 2023