Estimated Delivery Date
Standard Shipping: Monday, Dec 14 - Monday, Dec 21.
Enhanced Shipping: Monday, Dec 14 - Tuesday, Dec 15.
Orders for this deal should arrive by Christmas.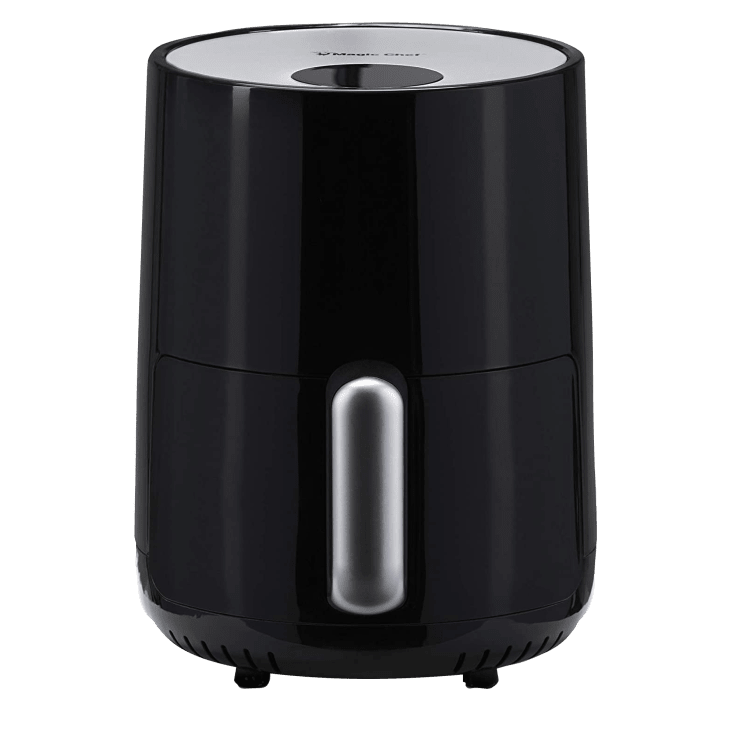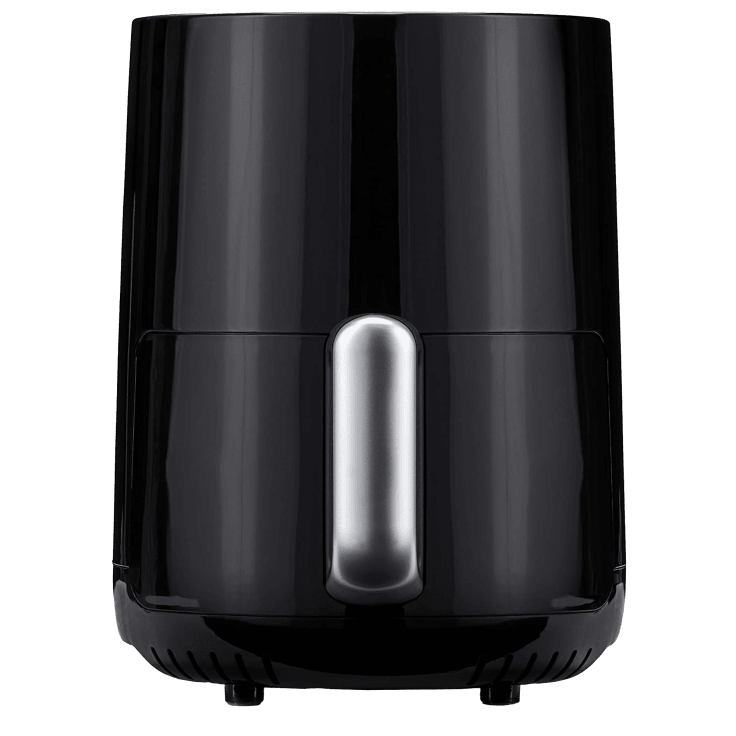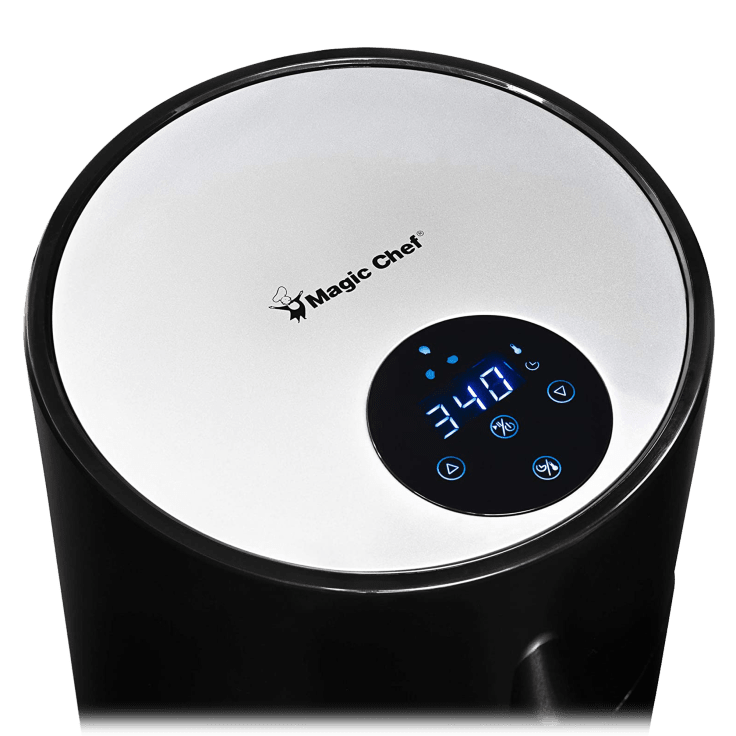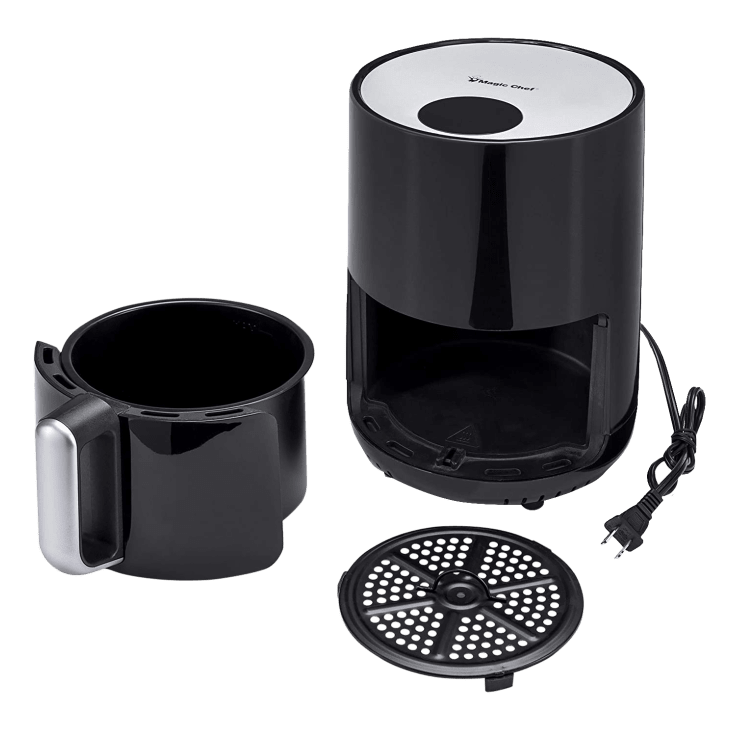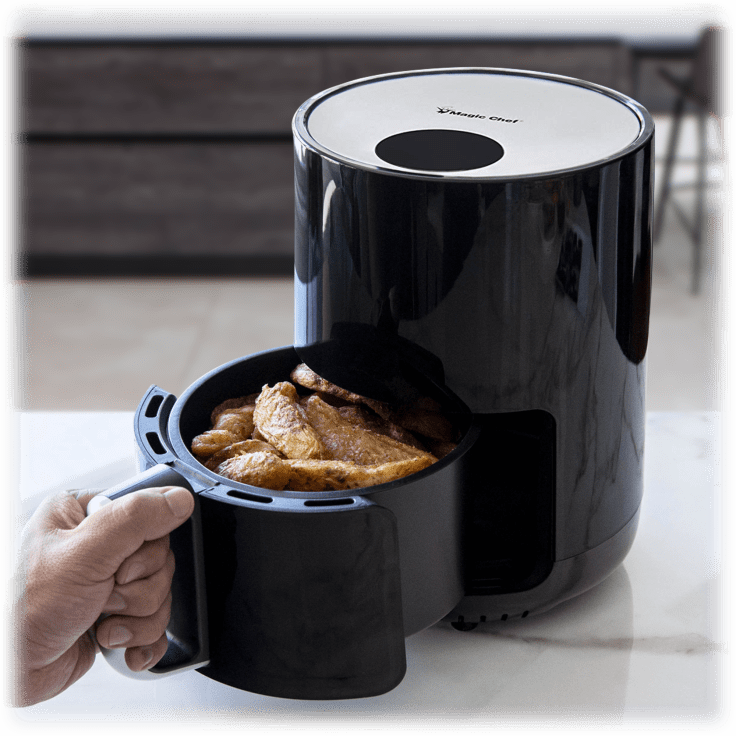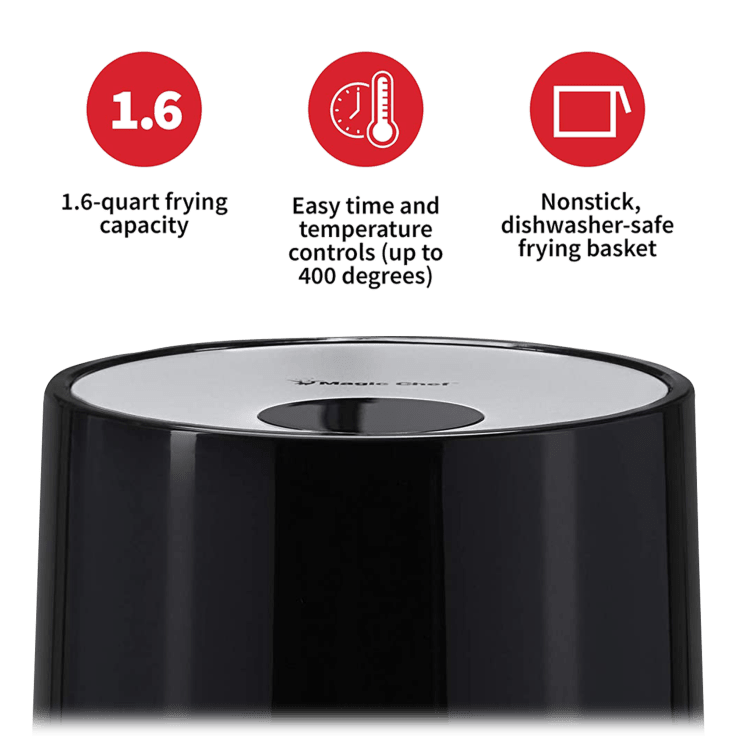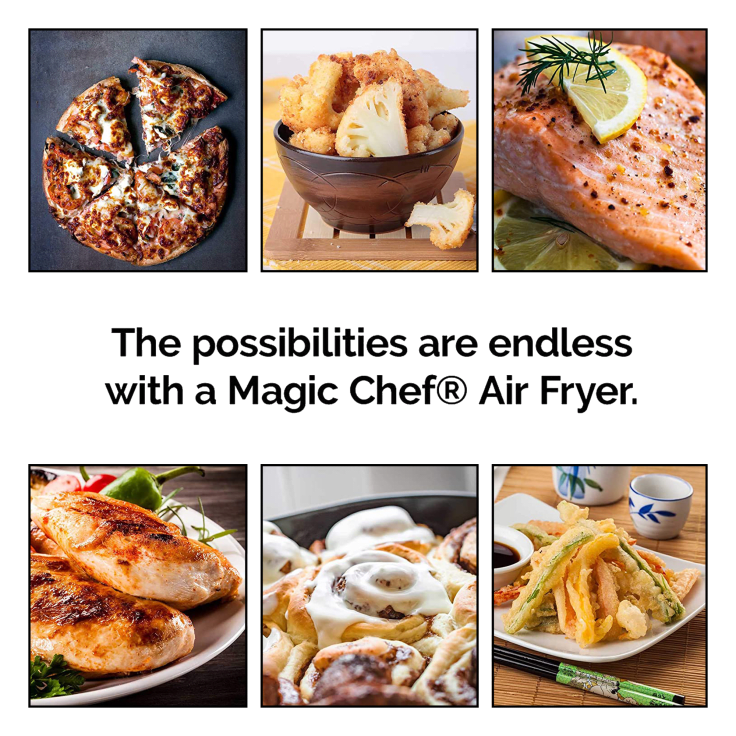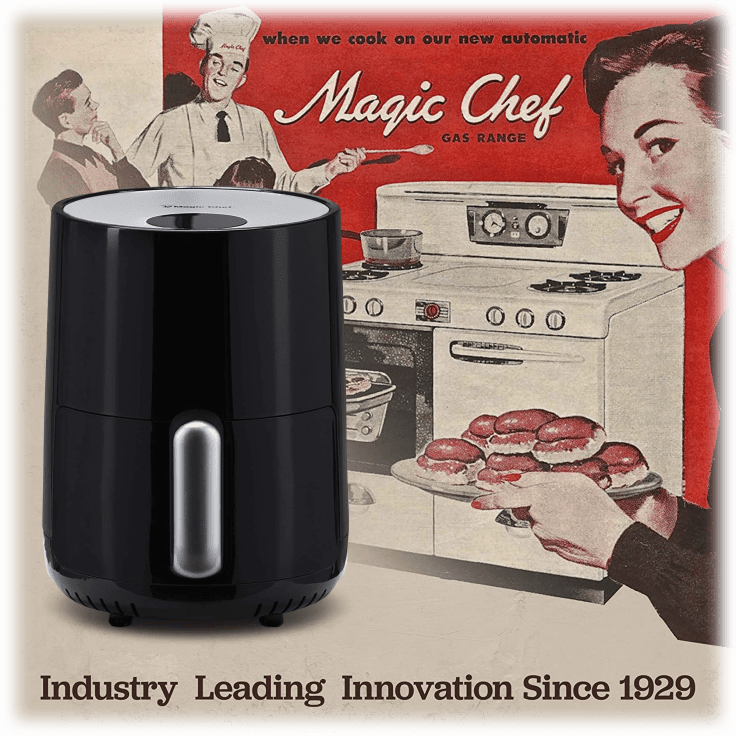 Magic Chef® 1.6 Quart Compact Digital Air Fryer
Features
Fast, Healthy Snacks for People On the Go:

Love fried food but hate the unhealthy grease?
Air frying is the key to delicious, healthy snacks on the go without a trip to a fast-food restaurant
The Magic Chef® Snack-Sized Air Fryer fits easily in any kitchen and crisps up veggies, chicken fingers, and more for quick, nutritious bites

Air Frying With Ease:

Magic Chef® is all about ease of use, which is why there are just two controls on the Snack-Sized Digital Air Fryer
Set the cooking timer up to 30 minutes (built-in temperature is already set at 400 degrees) for the perfect crisp on all your favorite treats

Truly Guilt-Free Snacking:

Air frying works with the power of convection, not boiling oil
The powerful fan moves hot air quickly and evenly over the surface of your food, allowing it to crisp up to a perfect golden brown every time with zero added fat

Easy to Clean and Dishwasher Safe:

The Magic Chef® Snack-Sized Air Fryer comes with a non-stick fry basket, so you'll never have to worry about scrubbing away sticky stains
It's easily removable and 100% dishwasher safe, so cleanup is just as quick as cooking

Smart Safety Features:

This air fryer gets hot but only on the inside!
The cool-touch housing and handle make it easy to serve piping hot food, without worrying about an accidental burn
There's also an automatic shut-off feature to prevent overheating
Specifications
Model: MCAF16DB
Product Type: Air Fryer
Product Dimensions: 10.00"D (w/handle) x 8.25"W x 10.80"H
Product Weight: 6.0 lbs.
Product Color: Black
Product Control: Manual
Power Supply: 120v ~ 60hZ
Power Consumption: 1200W
Timer Function: Up to 30 minutes
Basket Volume: 1.6 Quarts
Automatic Shutoff: Yes
Non-Stick: Yes
Dishwasher-Safe: Yes
Temperature Range: 0-400°F
BPA Free: Yes
Accessories Included: Manual, Cookbook, Recipe Book
Included In The Box
1x Magic Chef® Compact Digital Air Fryer
1x Manual
1x Cookbook
1x Recipe Book
Warranty
Estimated Delivery Date
Standard: Monday, Dec 14 - Monday, Dec 21.
Enhanced: Monday, Dec 14 - Tuesday, Dec 15.
Reviews
Verified Purchase
I have not used it.
It looks nice. I hope it works okay. It looks charming. I wish it had more recipes.
Written by @jastobiza - October 4th 2020
Verified Purchase
I have only spent a few hours with it.
I cooked some french fries in it for a test run. They turned out well. For supper I made two Cordon Blue Chicken breasts and they turned out perfectly. The Air Fryer arrived nicely packed with all the items that ship with it. Like I say I have had two test runs with it and I am impressed so far.
Written by @jsenear - October 2nd 2020
Verified Purchase
Disgusted with fedx
Morning save has notified me nut still no notifications from fedx being delivered…meanwhile porch pirates are scooping it out…
Written by @mschmitz - September 19th 2020
Verified Purchase
It came right on time…The right size for my counter… Awesome!!
Written by @Diamond770 - September 1st 2020
Verified Purchase
Work good
Written by @lindamurry5920 - August 25th 2020