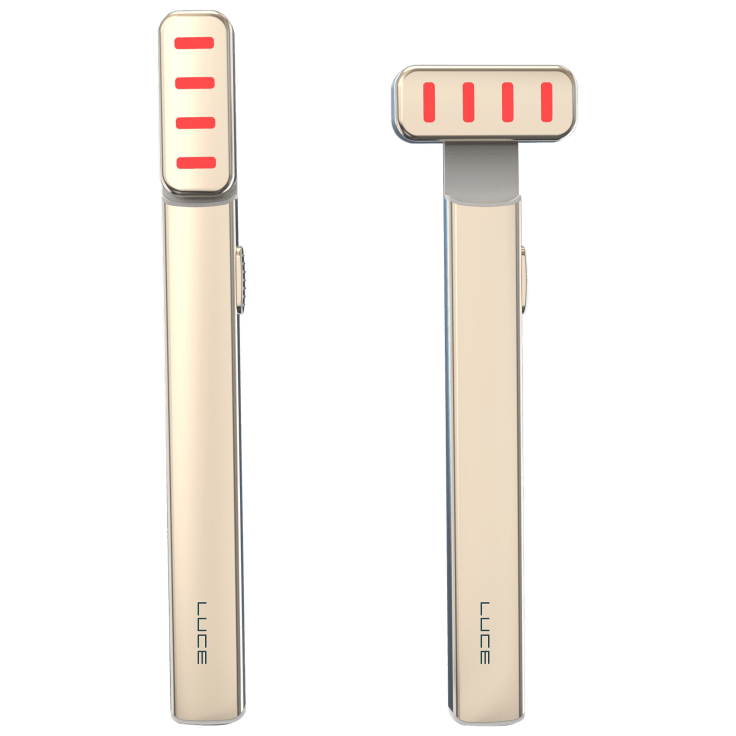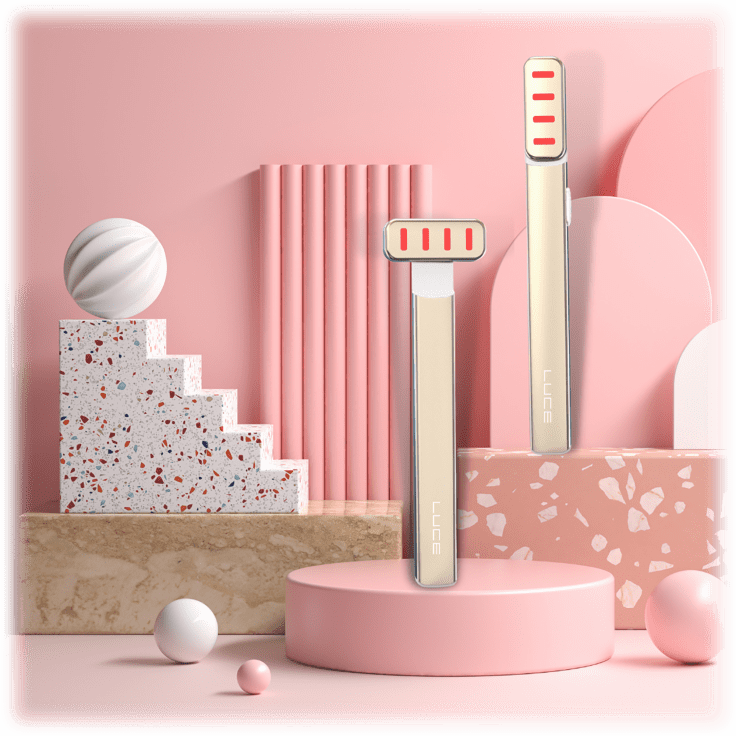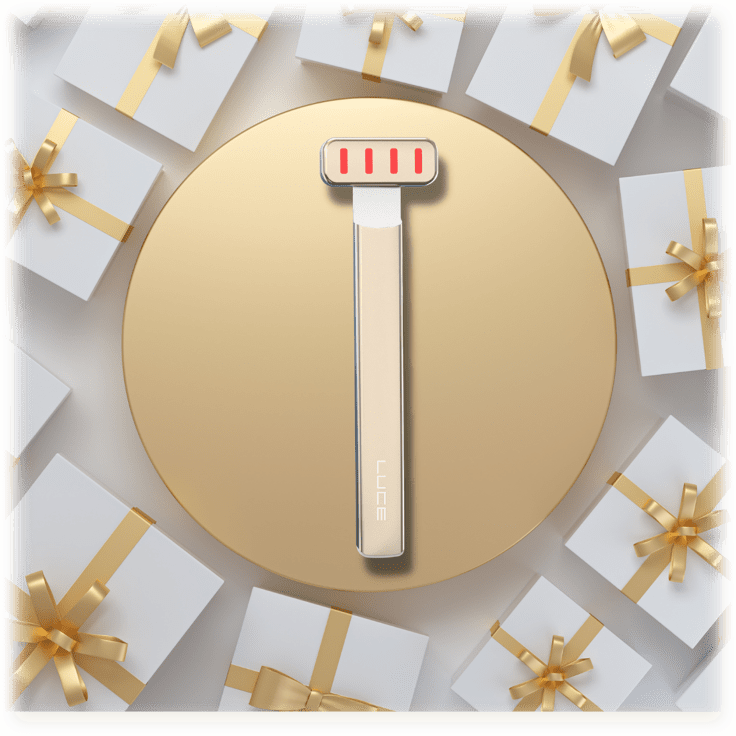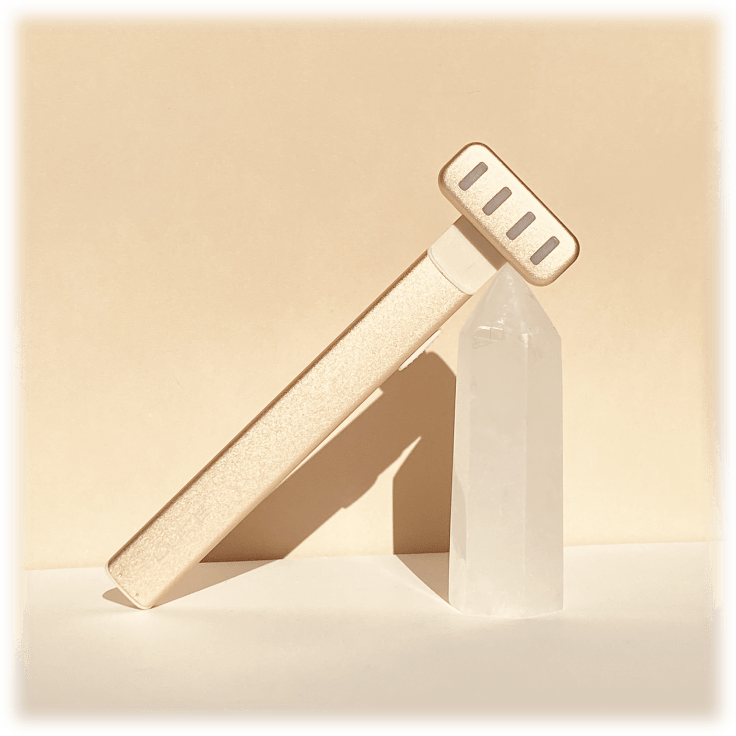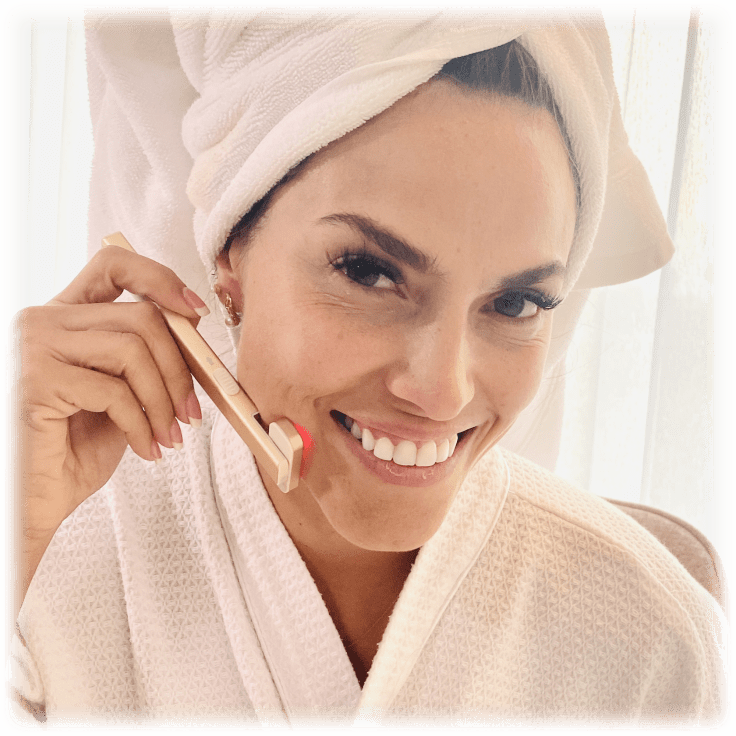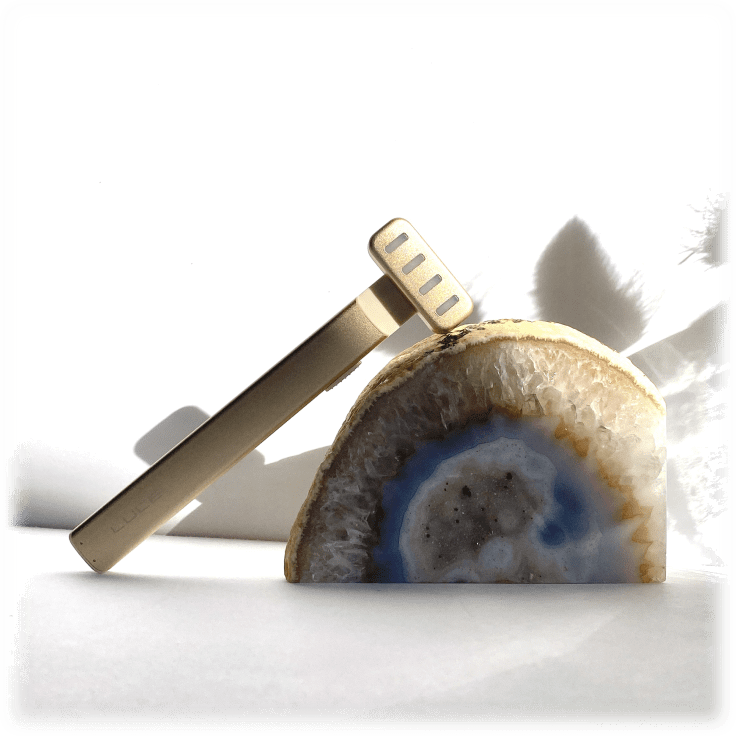 Luce 4T LED Facial Therapy Wand
Features
Made of aluminum alloy, the LUCE 4T uses four types of therapy:

Microcurrent Therapy: Uses low-level electrical currents to stimulate the muscles under the skin. This currency is responsible for the creation of elastin and collagen which keeps skin supple and plump
LED Photo Rejuvenation Therapy: Uses a low-level wavelength of red light to treat skin issues such as wrinkles, scars, and persistent wounds
Sonic Vibration Therapy: Vibrates to 7000 RPM which helps enhance circulation and promote collagen production
Heat Therapy: Increases the blood flow in the skin, as well as the skin permeability, which results in better absorption of skincare products to reach deeper into the layers of the skin

Anti-Shock System: The LUCE 4T has a chip peripheral circuit that senses skin sensitivities and auto-activates a shock sensor. Users won't feel strong tingling sensations proper of the microcurrent function
Auto-Rotating head for more comfort while using it
The microcurrent is higher than the competition brand, 350uA instead of 300uA
The LUCE 4T head is larger, having more Red Led Light surface
USB Micro Charge
Specifications
Vibration RPM: Up to 7000 RPM
Microcurrent: 350uA
What's Included?
1x LUCE 4T Therapy Wand
1x USB micro charge cable
1x Manual
Reviews
Verified Purchase
Love LUCE!
What a great product and so easy to use.
Written by @LilyTyga - June 8th 2022
Verified Purchase
this device combines all 4 of the therapy's that are trending for younger skin; and it does it all at once—no going back and forth. you can get what you need done in no time at all. light weight and easy to use. another product on tv cost over $125. you could have 2 of these for less than that. i love it so far. m
Written by @mbdorsey - April 15th 2022
Verified Purchase
Doesn't work.
I charged the wand and tried it. It only worked for 10 seconds and then won't work anymore. I'd like to get a refund and find out where to send it back to.
Written by @donnasmckinney - July 4th 2022
Verified Purchase
So sadly disappointed
The product never worked.
Written by @Retirement2018 - July 1st 2022