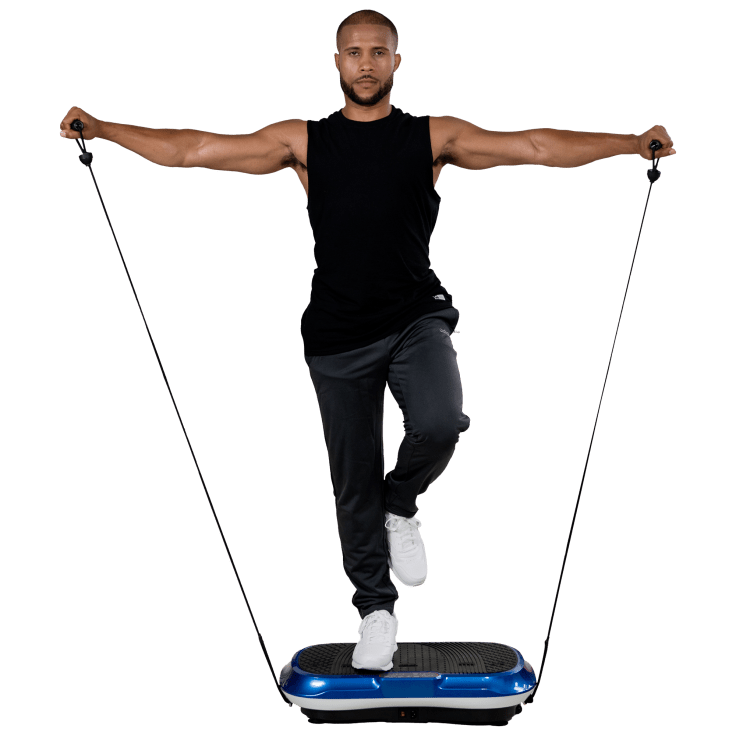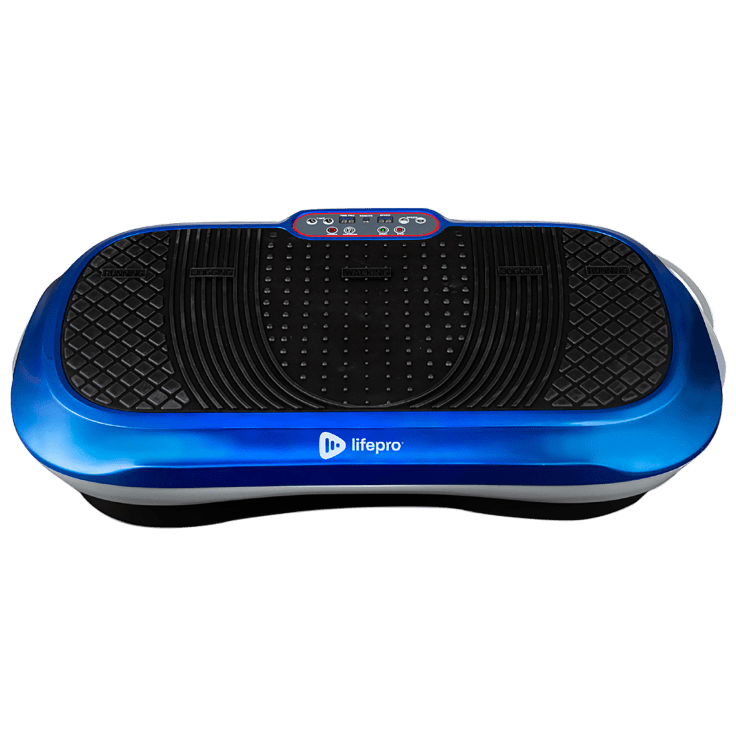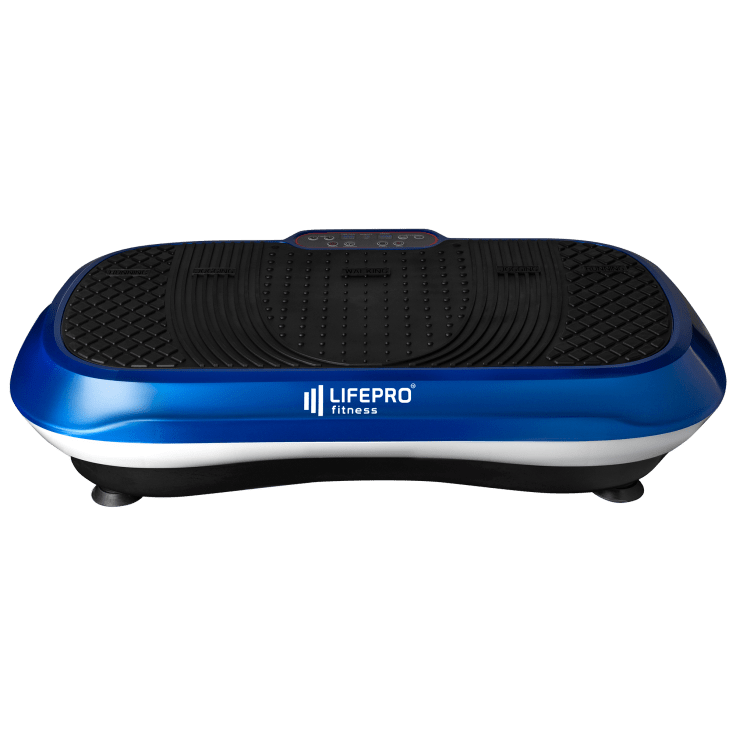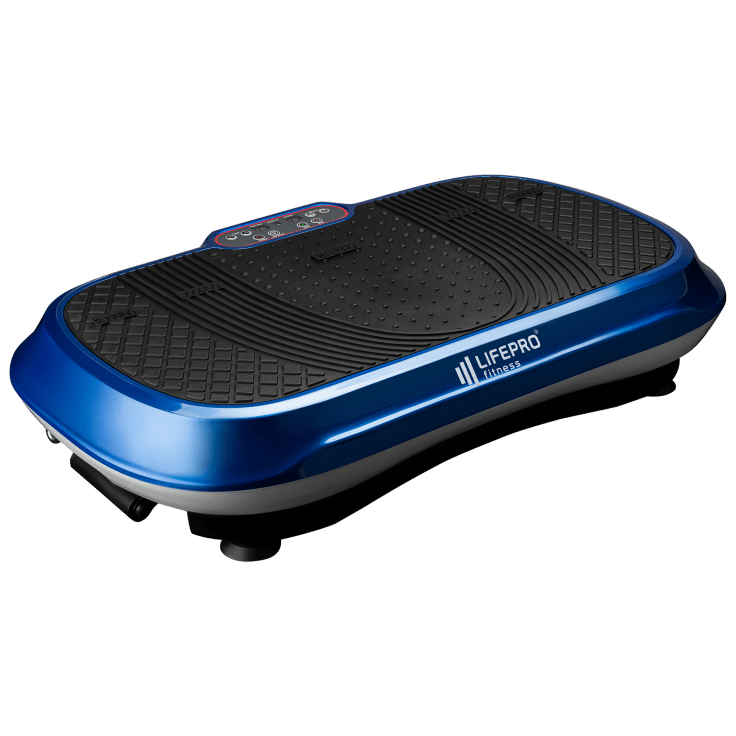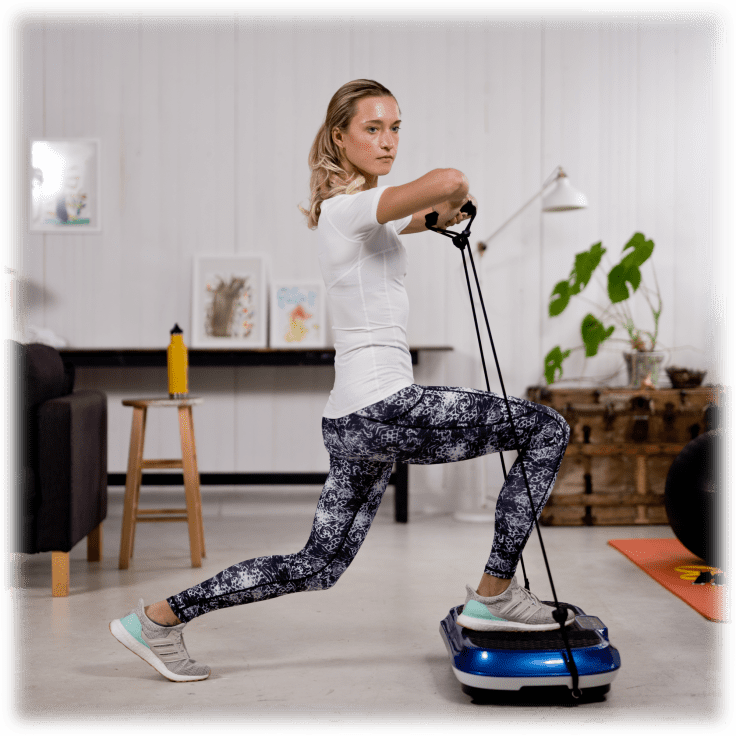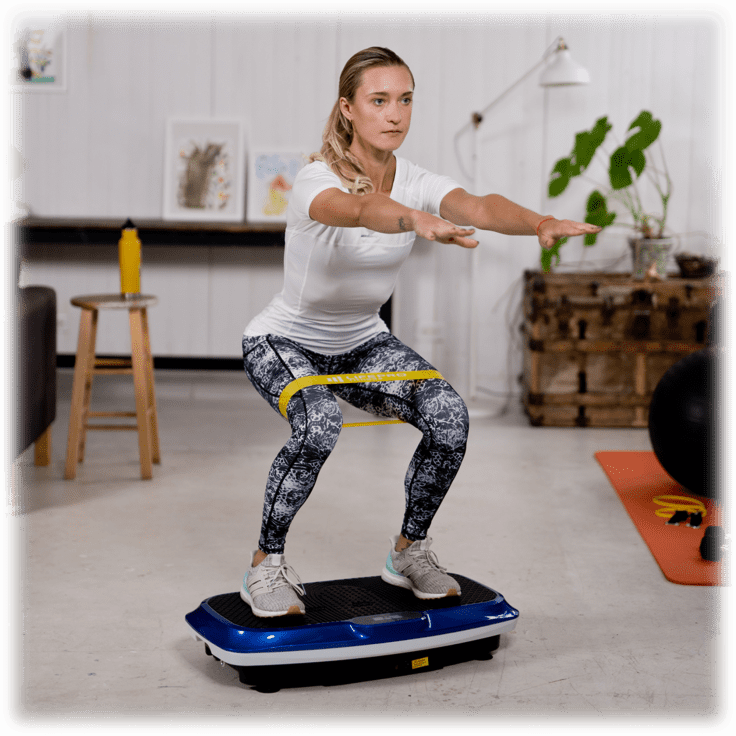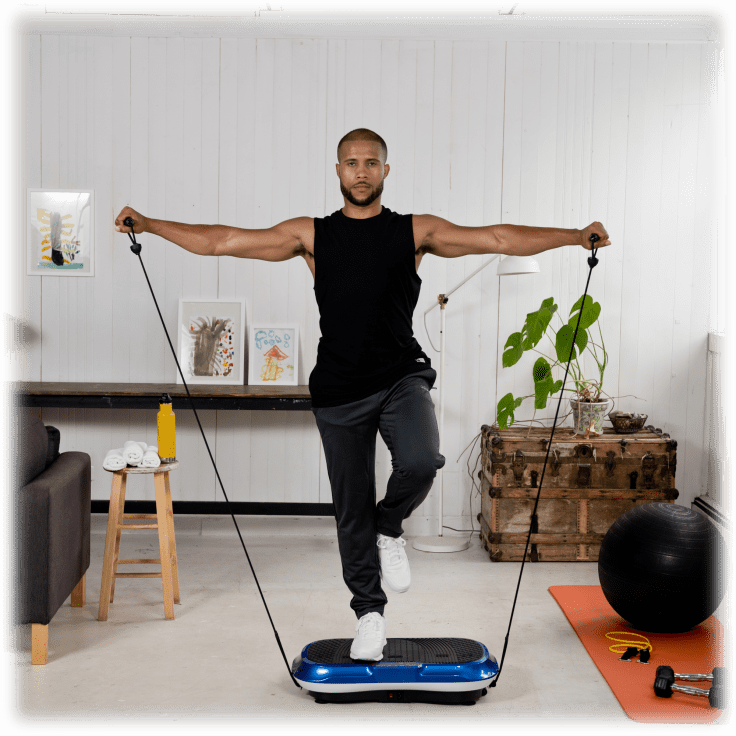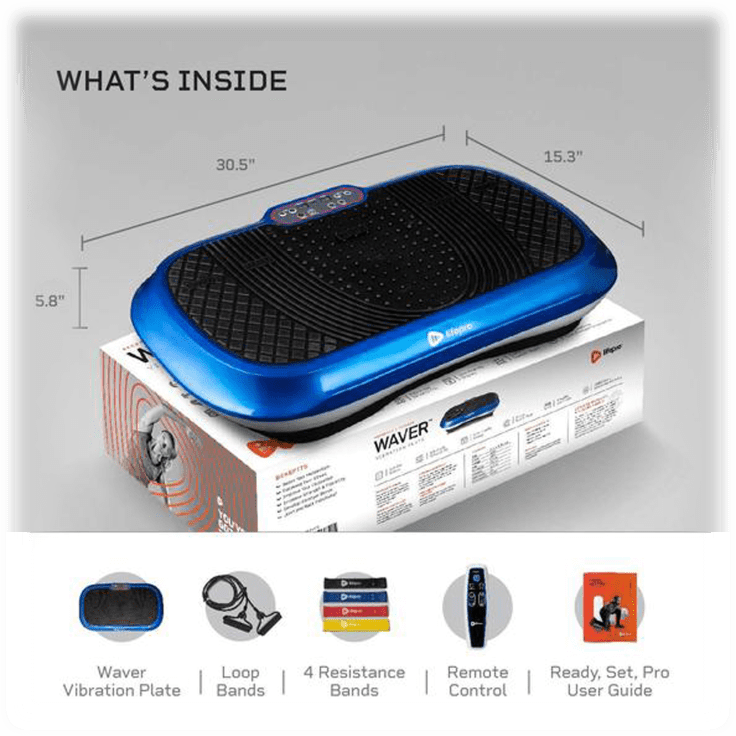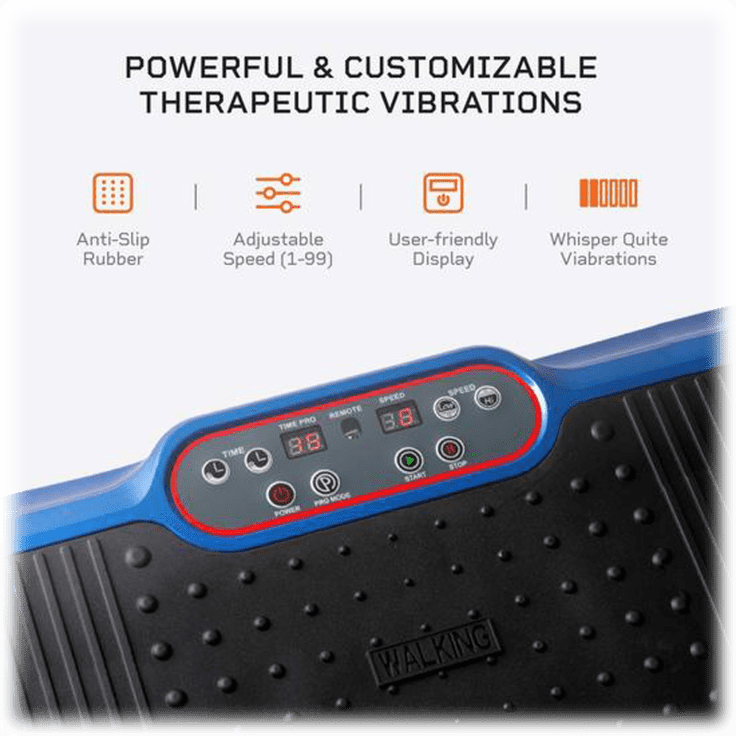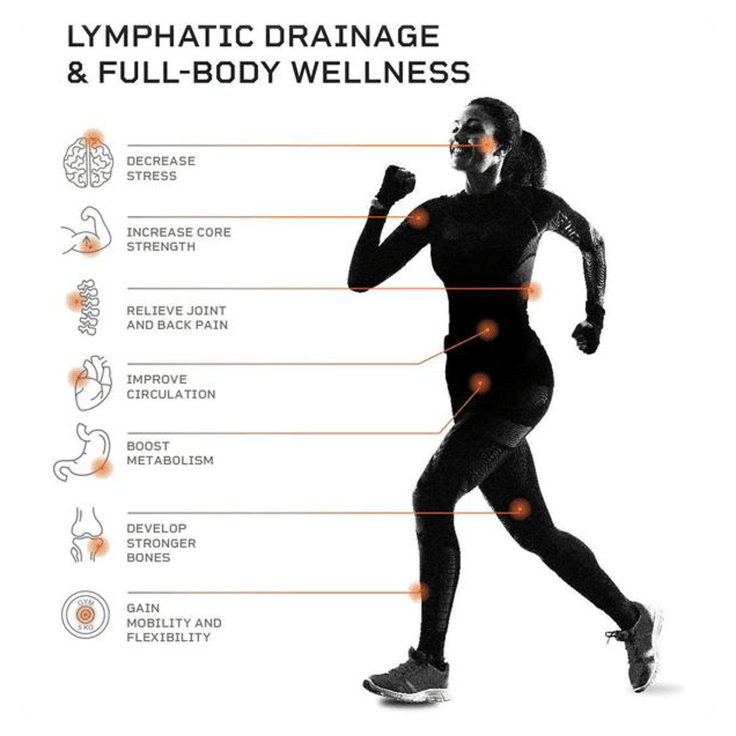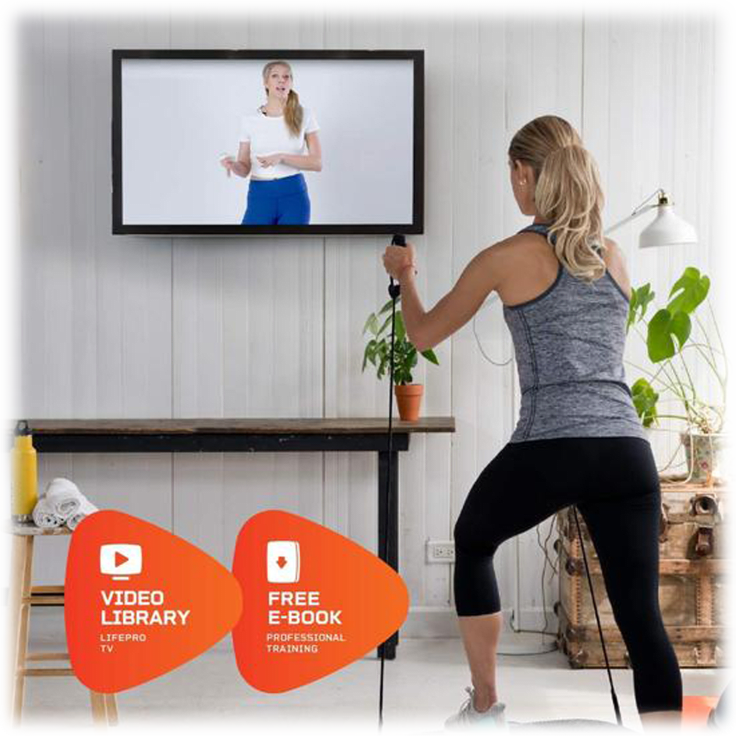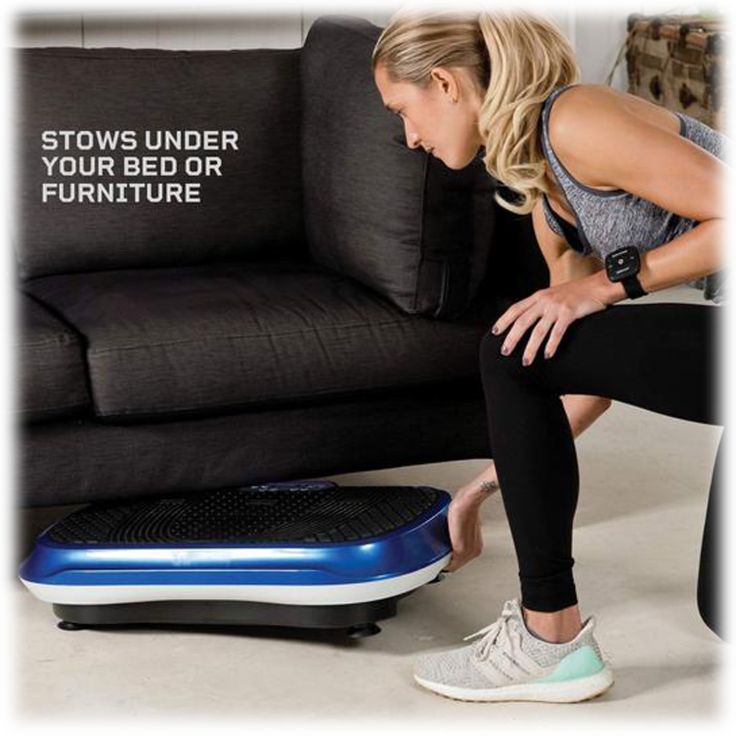 LifePro Fitness Waver Full Body Vibration Machine with Resistance Band Kit
Features
RECOVER STRENGTH, BALANCE & FLEXIBILITY:

Regain muscle strength, build bone density, improve circulation, boost metabolism, and more with the Lifepro Waver Vibration Plate
Gentle, therapeutic vibrations wake up muscles throughout your body, increasing blood flow and oxygen delivery to your muscles
This enhances your body's natural ability to regenerate cells and repair itself toning muscles and increasing motion, flexibility, and comfort from your very first session

ACCELERATE YOUR RECOVERY:

Whether you're working your legs, biceps, back, or any number of muscles they naturally take a little time to recover
The Waver gives your body's natural healing abilities a gentle nudge in the right direction, helping your muscles and joints repair themselves faster
And if you're building strength, you'll need less down-time between workouts

A FULL AT-HOME WORKOUT:

The Waver makes getting a complete home workout easier than ever with the included resistance bands, get ready to sculpt your biceps and upper body with curls or presses
Plus, take advantage of the oscillating motions of the Waver when squatting, planking or any number of exercises to strengthen your legs, glutes, and even abs

COMPLETE WORKOUT LIBRARY:

No matter which specific muscle group you're targeting there are exercises for the Waver made just for you
For example, if you want to see which exercises are best for developing leg strength or tightening your abs, simply login to Lifepro Fitness for a free video library of workouts tailor-made to fit your goals

BUILD MUSCLE STRENGTH:

By adding the oscillating motions of the Waver to your workout routine, you also provide your muscles with an extra "kick" that makes it easier to get stronger and meet your goals
This leads to more developed arms, toned buttocks and glutes, a well-sculpted upper body, and even tightened abs

GREAT FOR LEGS AND GLUTES:

When you add oscillating vibrations to your "leg day" routine, not only do you aid post-workout recovery, but the vibrations awaken not just the primary muscles you target, but all the smaller muscles around them the end result, stronger, well-toned legs and glues

AN ARM WORKOUT YOU'll SWEAR BY:

The oscillating vibrations aren't just for your lower body when you use the included resistance bands and step on the machine, you'll have a great workout
Whether you target your biceps with curling or if you're going for shoulder gains by pressing, the vibrations of the Waver help develop your strength, aid recovery, and target all the little muscles that work in tandem with the primary muscles you are working on

AB ROUTINE AMPED:

Abs are always one of the most talked-about muscle groups and when you use the Waver to work out your abs, you give yourself an enormous advantage
When you plank or do crunches on the Waver, the vibrations engage your entire core, as well as aid in recovery
This leads to stronger abs and a more well-developed core which are critical in any strength regiment

PORTABLE, ADJUSTABLE, AND LOADED WITH FEATURES:

Flexible settings and features allow for a precise and tailored approach, for optimal, low impact, whole-body workouts that adjust as you improve
For your convenience, integrated wheels allow for easy maneuverability and storage
An easy to use display and remote control ensure you get the most efficient results in the shortest amount of time
Specifications
Product Dimensions: 30.5 x 15.3 x 5.8 inches
Weight Capacity: 330lbs
Shipping Weight: 33.2 pounds
Power: 110v
Amp: 0-10 mm
Frequency: 4-12Hz
99 adjustable speeds
Single motor - Oscillation
What's Included
1x Lifepro Waver™ Vibration Plate
1x Power Cord
1x Remote Control
2x Resistance Bands
4x Lifepro Mini Bands
1x User Guide
Warranty
Available States
AL, AZ, AR, CA, CO, CT, DE, DC, FL, GA, ID, IL, IN, IA, KS, KY, LA, ME, MD, MA, MI, MN, MS, MO, MT, NE, NV, NH, NJ, NM, NY, NC, ND, OH, OK, OR, PA, RI, SC, SD, TN, TX, UT, VT, VA, WA, WV, WI, WY
Reviews
Verified Purchase
This is quite a good workout!!
Ok, so I just got this today, but I'm impressed. I am a senior couch potato because of arthritis and other issues, but after reading reviews around the internet I wanted to give it a try. The lowest programmed workout is 15 minutes, but after 5 minutes and no straining (I didn't do any of the balance challenging exercises recommended), I was soaked with sweat and totally loosened up, joint pain vastly improved, and standing straighter. I look forward to gradual improvement - first goal is to make it all the way through the 15 minutes of P0

. And to a lot less pain in the future.
Written by @rsteuerlein - April 27th 2021
Verified Purchase
Waver
Written by @msDunnaway - January 18th 2021
Verified Purchase
Love this product best thing I ever
Written by @roiesungodess - March 7th 2021
Written by @gracebalf8son - January 15th 2021
Verified Purchase
I'm happy with my machine




Written by @MaryDivine - January 15th 2021
Verified Purchase
in door work out love it thx u
Written by @bh7777777 - January 16th 2021
Buy on Amazon
Written by @wallisrose - November 28th 2021
sadly disappointed
I bought off a different website where I could not leave a review. The machine came and was defective, didn't work! I have reached out to lifepro many times and no response. Their warranty is worthless.
Written by @sharon3537 - June 14th 2021
Junk
Was able to use it a while before one band snapped, tried to reach out to customer service but got no reply. Sad.
Written by @Destinybond - June 14th 2021
Terrible
It arrived and was covered with pubic hairs on it! SO gross!
Written by @kristi1104 - June 1st 2021
Verified Purchase
Order
Written by @CRHunter - February 26th 2021