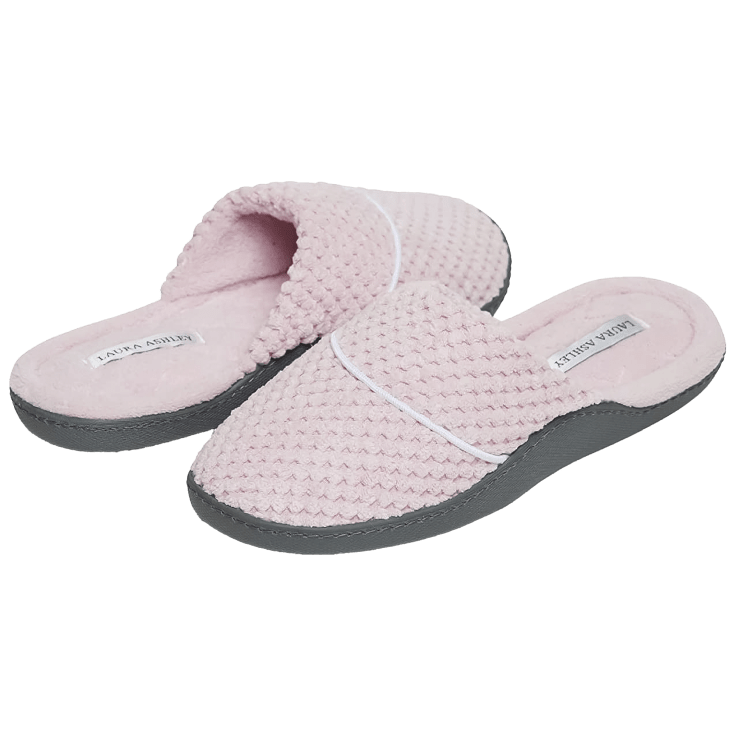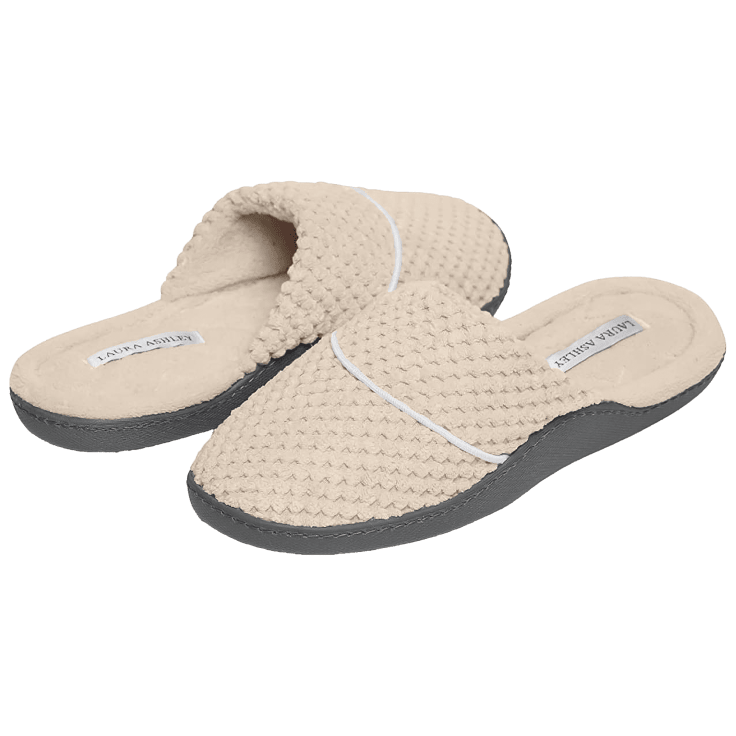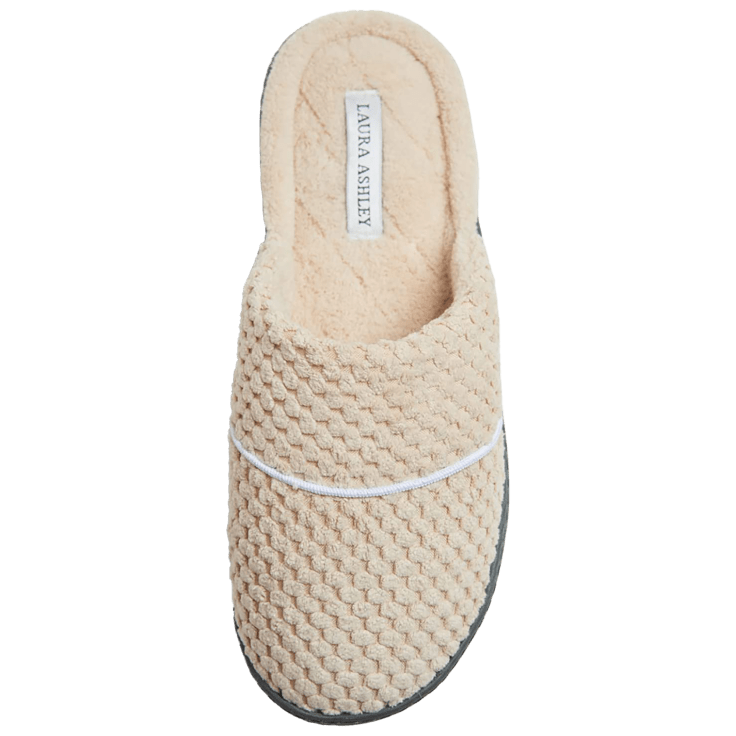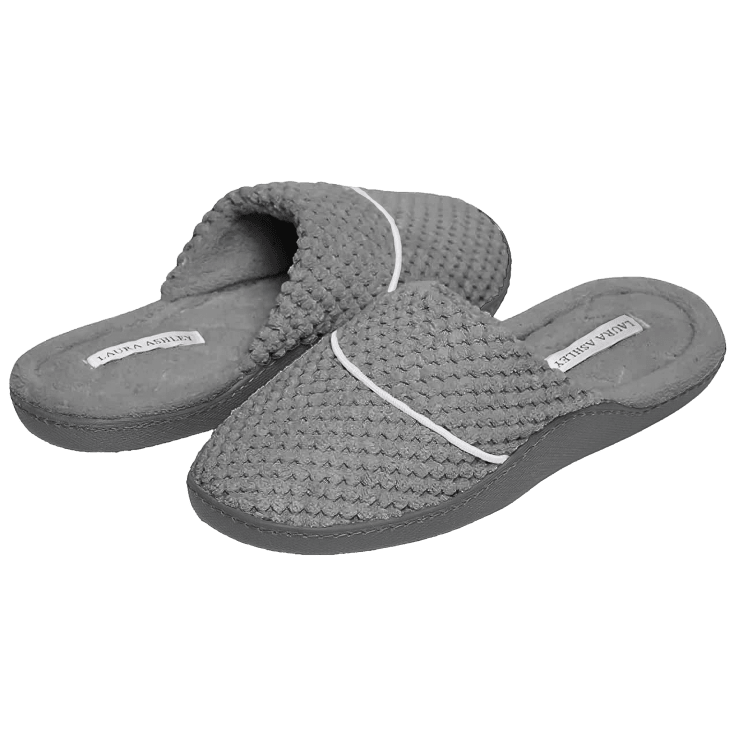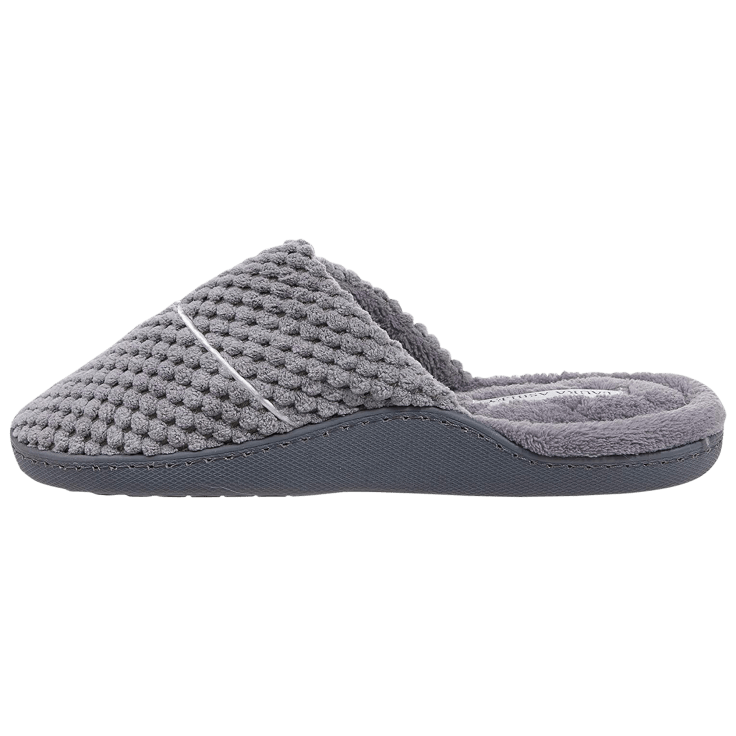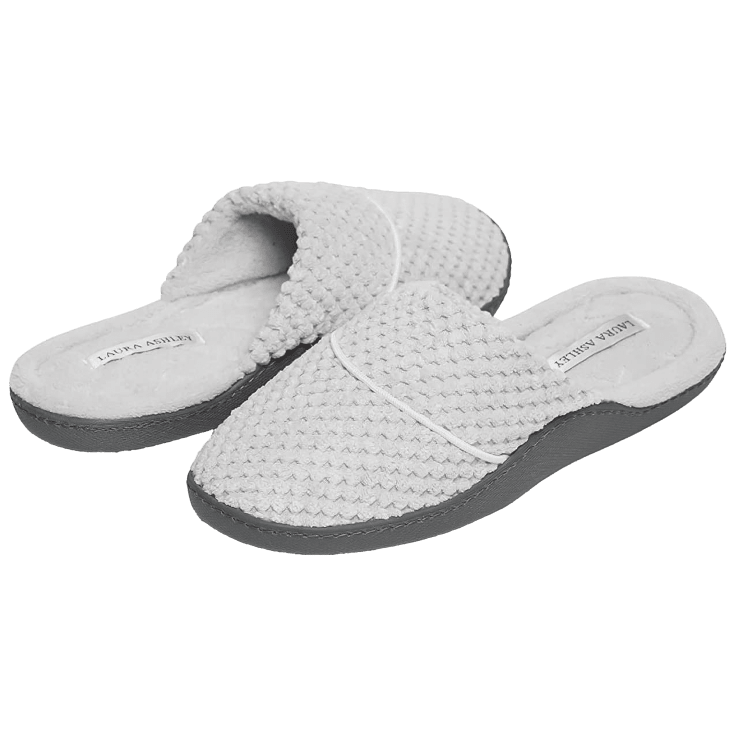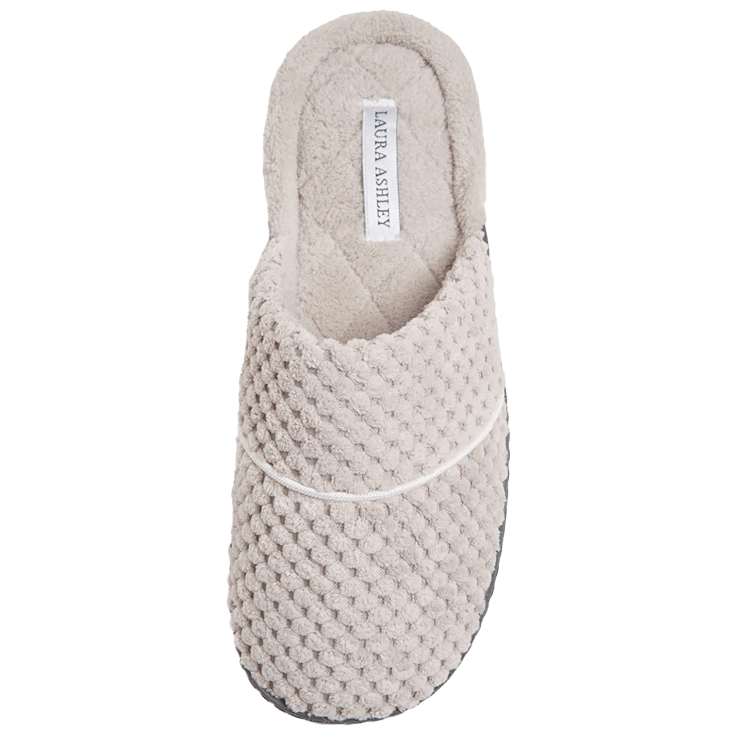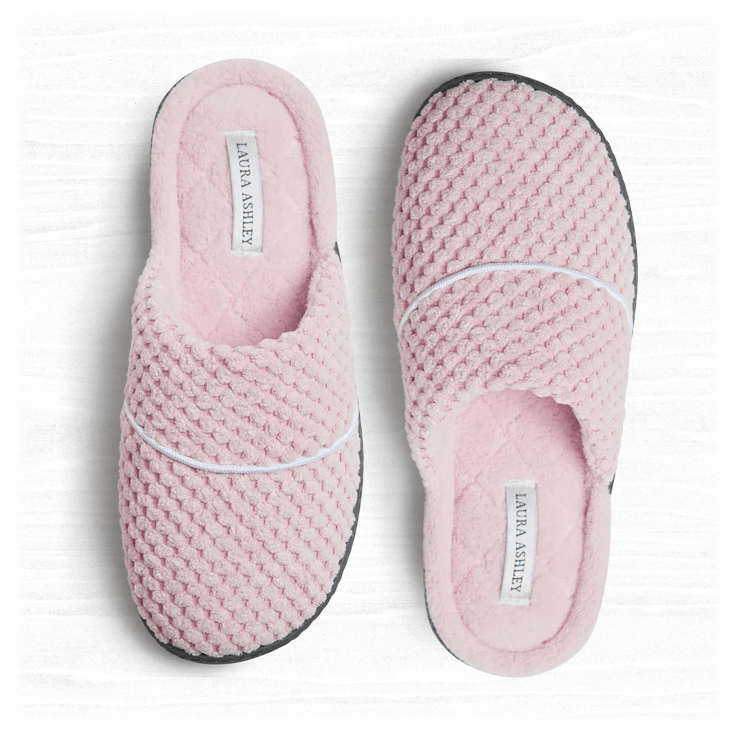 Laura Ashley Memory Foam Spa Slippers
Features
Available in Clay, Grey, Pink or Tan colors
Look Luxurious:

It's not just about feeling good it's about looking good, too.
These rugged spa slippers come in several cute colors that matches your loungewear

Easy Wear:

The simple slip-on style of these slippers provides easy access and a snug fit while keeping your feet cool and breathable for hot days.

Premium Materials:

The premium quality insole consists of thickened foam and high elastic sponge heel offers comfort and warmth while keeping your feet safe from stepping on sharp objects at home.
Complete with micro terry lining, these slippers offer a never-ending softness against and underneath your feet.

Rubber Sole:

These slippers were made with a non-slip sole to keep you from slipping and sliding on smooth surfaces and prevents from scratching the floor.
The anti-slip outsole allows for stepping noiselessly in the bedroom and keep you safe on wet tiles in the bathroom or outdoors.

Proper Care:

It's not just that these slippers are cute and comfortable.
They're also easy to clean.
Just spot clean with mild detergent and air dry.
Specifications
What's Included?
1x Laura Ashley Memory Foam Spa Slippers In Your Size and Color Choice
Warranty
Reviews
Verified Purchase
Comfort
The slippers are very nice

comfortable. Plush and soft
Written by @Barbramccaskin - October 7th 2022
Verified Purchase
Bedroom Shoes
These slippers are so comfortable and look so nice.
Written by @jeaJEAN74 - October 9th 2022
Verified Purchase
Slippers are comfy. I am a size 9 and went with a size bigger.
Written by @denicoyle - October 8th 2022
The slippers are very nice
Written by @blackvelvet1961 - October 8th 2022
Verified Purchase
Cute but Not as Shown
The picture is different from the product I received. It does not have the white line on the top surface and the sole is flat and does not have the black arch as shown but is pink to the base of the slipper. The inside memory foam is comfy.
Written by @LisaMelinz - October 18th 2022
Verified Purchase
Christmas gifts
Like the look, Christmas gifts
Written by @Leles2016 - October 16th 2022
Verified Purchase
Disappointed
The product I received is not the product I ordered this style is different from the one I ordered.
Written by @Macream - October 11th 2022
Verified Purchase
Doesn't stay on feet
As you walk they want to slip off , they are perfect fit until you start walking
Hope I don't fall
Written by @Lucyhalo2 - October 11th 2022
Verified Purchase
The heel support I expected is not what is shown in the advertisement.
The heel support on this slipper is not as I expected, I am returning this slipper for a refund.
Written by @Mazie28 - October 7th 2022
Verified Purchase
NOT THE SAME SLIPPERS!!!
DO NOT ORDER FROM THIS COMPANY!!! The slippers that I received WERE NOT the same ones advertised on their site. These are basic slippers with no memory foam and a completely different design. This is simply a bait and switch scam where the product advertised is used to get orders but what you get is DIFFERENT. A COMPLETE WASTE OF MONEY!!!
Written by @vessau_1970 - October 7th 2022
Verified Purchase
I would like my order please
Written by @sbettye6 - October 5th 2022