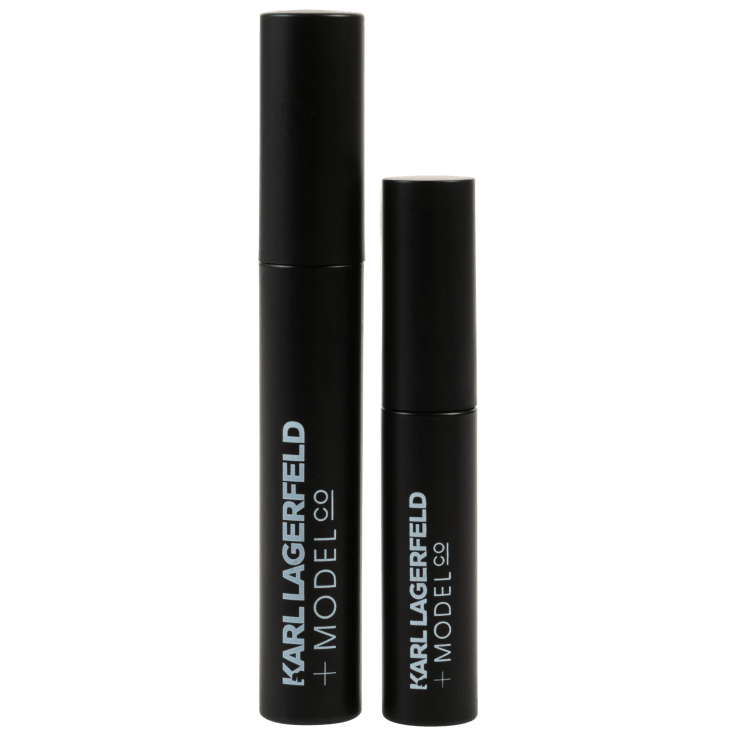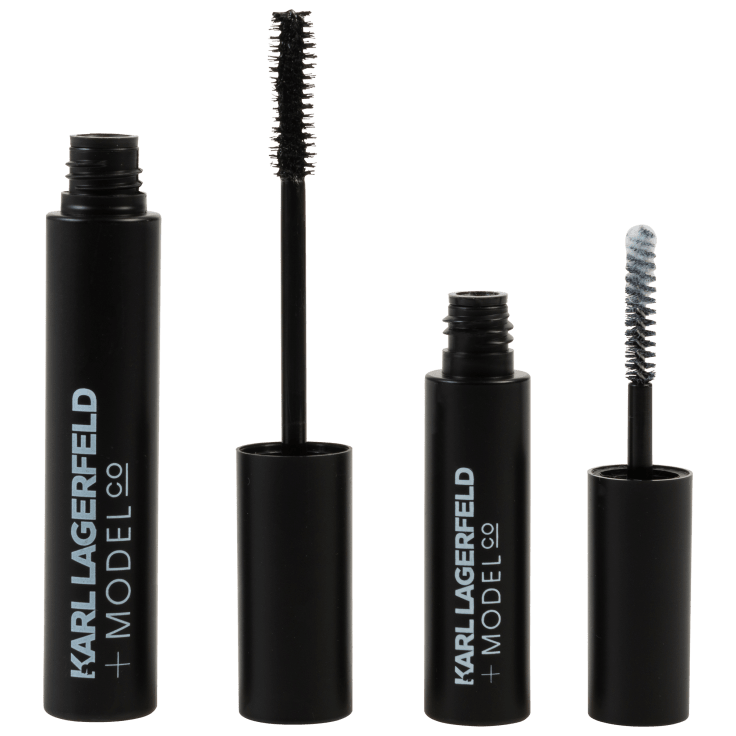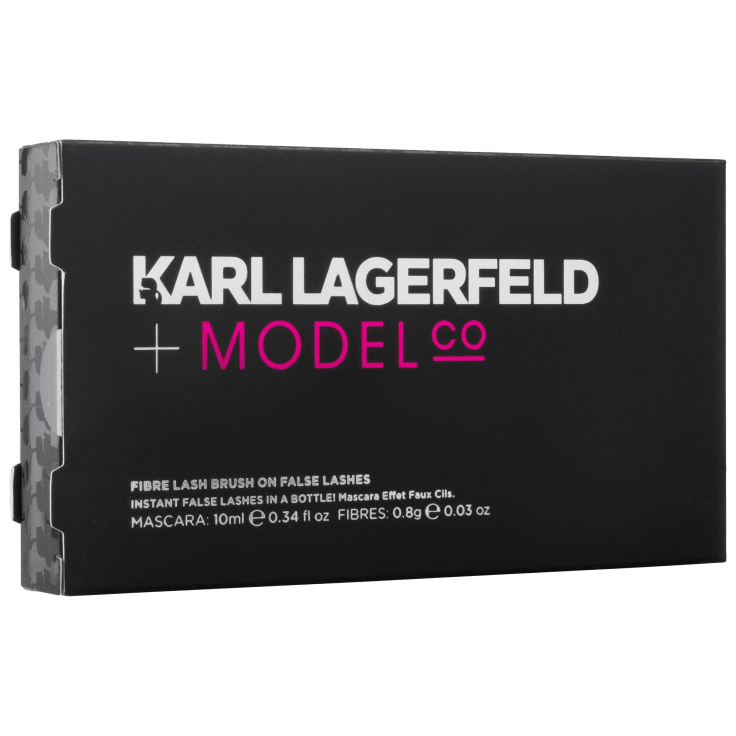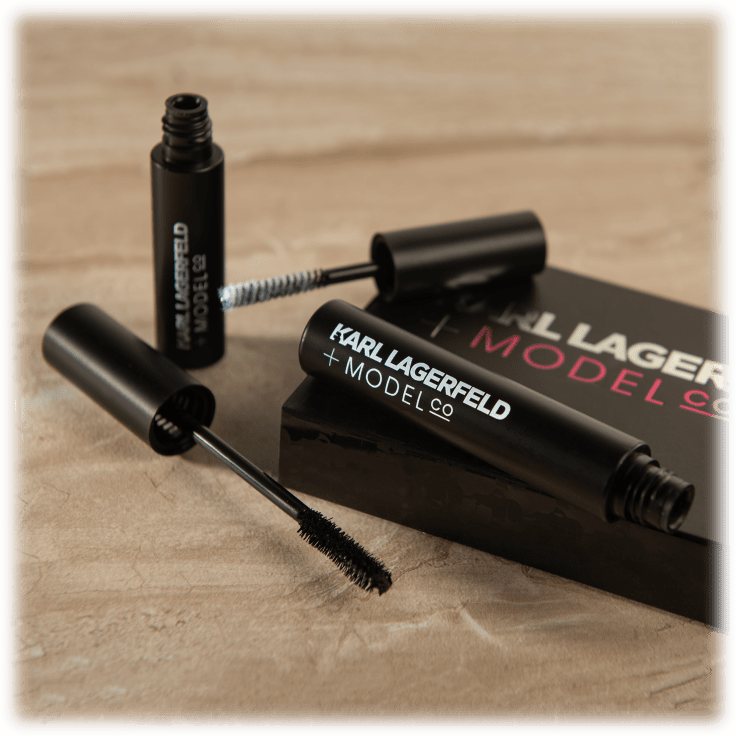 Karl Lagerfeld + ModelCo Fibre Lash Brush-On False Lashes
Features
A limited-edition lash kit for dialed-up, glamorous lashes
The more mascara applied, the more dramatic the results
Achieve a false-lash look in just three easy steps, extending and building your lashes to extremes
Following a base coat of Lash Extension Mascara, the revolutionary brush-on nylon Lash Fibres adhere to your lashes to instantly mimic the look of false lashes
A top coat of the lightweight Extension Mascara formula then secures the fibers in place
Care Instructions:
STEP 1: Apply one coat of the EXTENSION MASCARA to clean lashes from base to tip, ensuring every lash is coated
STEP 2: While EXTENSION MASCARA is still wet, immediately apply one coat of LASH FIBRES to the ends of lashes. Look downwards while applying, to avoid fibres getting into eyes. Allow to set for 20 seconds
STEP 3: Apply another generous coat of EXTENSION MASCARA, gently moving the brush from side to side with each stroke, for maximum length and thickness.
Apply as often as needed
If irritation occurs, please discontinue use
Specifications
Set of 2
Cruelty-free
Made in Italy
Included In The Box
1x Lash Extension Mascara (0.34 oz.)
1x Lash Fibres (0.02 oz.)
Warranty
Reviews
Verified Purchase
Great stuff
Adds lots of volume to your lashes. I just need to practice a bit.
Written by @dynalee - April 5th 2021
Awesome Lashes
I have nice thicker lashes
Written by @Francis2069 - April 2nd 2021
Verified Purchase
Fibre Lash brush on!
Amazing product, I used it on my fake lashes and on my bottom lashes and they look amazing!
Written by @Ssbutler8 - February 25th 2021
Verified Purchase
Gorgeous!! Awesome COVERAGE!!
Great blackness! I feel BEAUTIFUL! High quality too!
Written by @Monilive - February 18th 2021
Verified Purchase
Nothing like Fiber in the eye!
I was blown away, didn't realize one part is actual FIBER to collect one eyelashes. This is terrible stuff.
Written by @brendaperdue - March 15th 2021
Verified Purchase
DRIED UP PRODUCT.
Waste of money. Most likely old, why else would it be dried up???
Written by @sammilaine - March 12th 2021
Verified Purchase
Dry as a bone!
I thought the price was right, but I opened up both tubes and they were both dried out unbelievable?
Written by @jryan1318 - March 12th 2021
Verified Purchase
Dry bush.
Written by @presbygirl1 - February 28th 2021