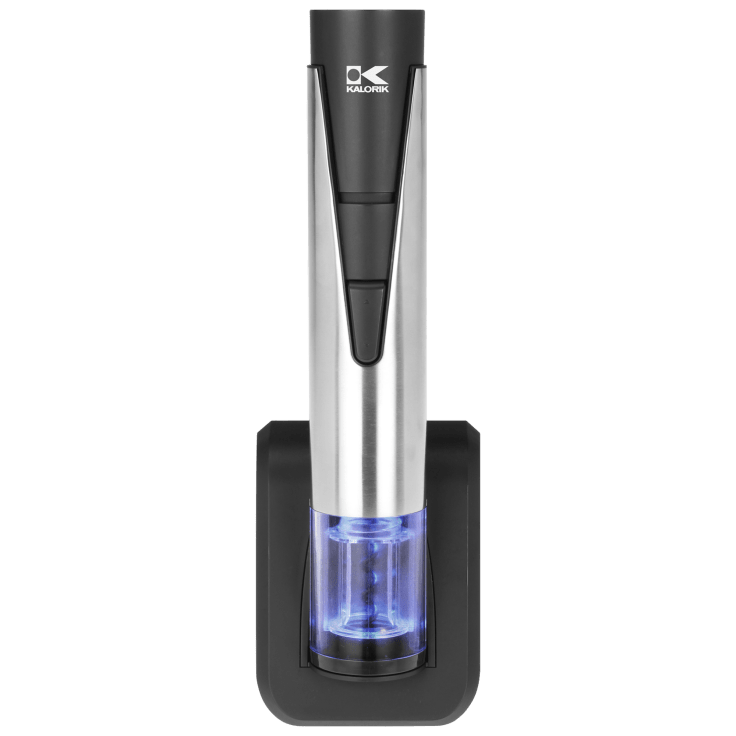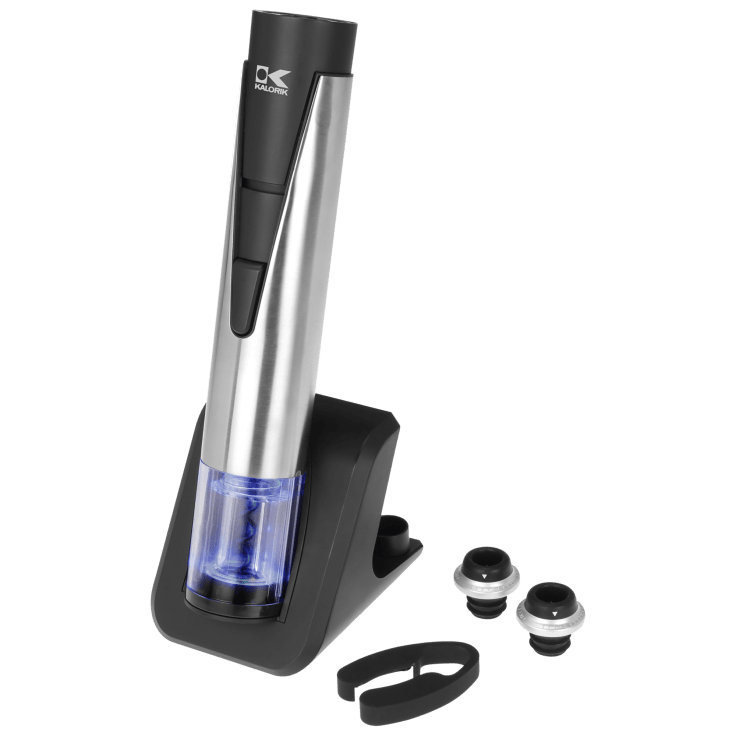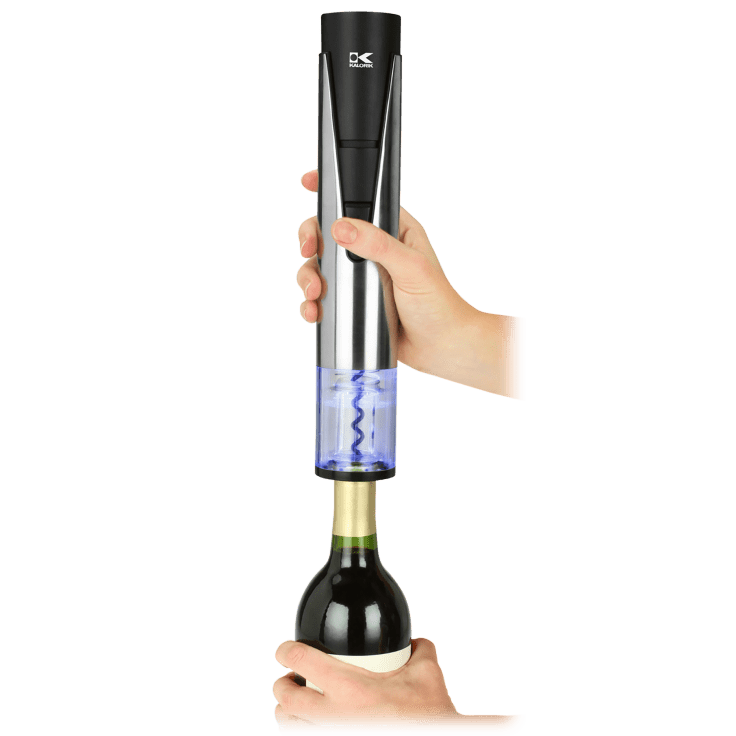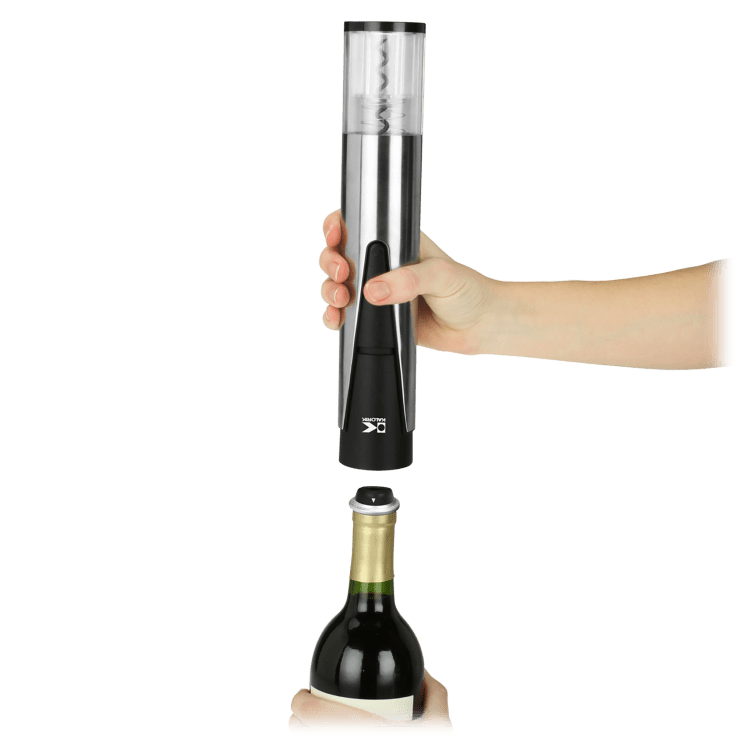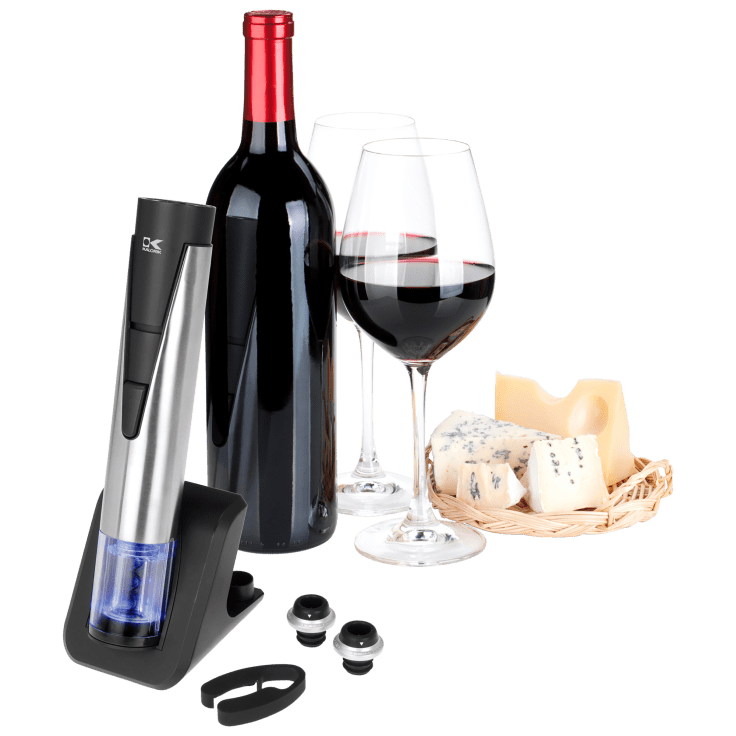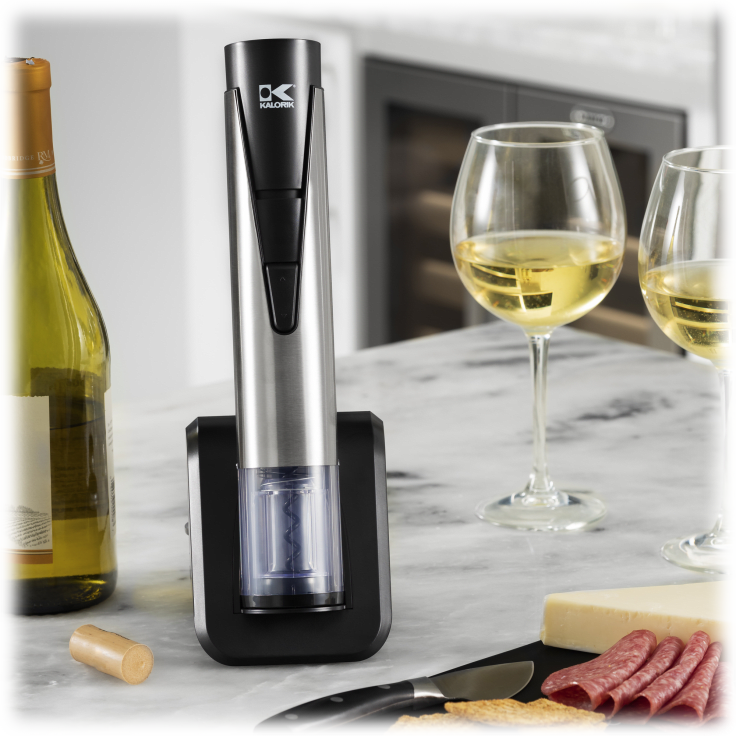 Kalorik 2-in-1 Stainless Steel Wine Opener and Preserver
Features
The Kalorik 2-in-1 Wine Opener and Preserver seamlessly opens and reseals bottles of wine to keep them fresh for longer
Its special 2-in-1 design features an opener on one end and a preserver on the other
The preserver vacuum seals opened bottles to prevent oxidation and keep your wine delicious for days
The device features brushed stainless steel housing and a transparent shell surrounding the corkscrew mechanism which lights up blue when in use
Accessories are conveniently stored in the appliance's charging base
Its smart, cordless design offers the convenience of portability
Specifications
Battery
Voltage: 4.8V
Adapter Input: 120V AC, 60 Hz, 3W
Adapter Output: 7.5V DC, 80 mA
2-in-1 Wine Opener and Preserver
Charge Time: 15-hour full charge
Usage: Open 25 to 30 bottles on one full charge
What's Included?
1x Kalorik 2-in-1 Stainless Steel Wine Opener and Preserver
Warranty
Reviews
Verified Purchase
Kalorik Wine Opener is Awesome.
Quality product! So glad I ordered before Morning Save sold out. Worth the monthly shipping fee, shoppers must order quickly if you see something you like.
Written by @thebestisyettoc - August 14th 2022
Verified Purchase
Great product!
Came just as noted!! It feels good quality. It feels sturdy/heavy…
Written by @jayvisniskie - June 30th 2022
Verified Purchase
Christmas gift
I will let you know after Christmas
Written by @Vaneslg - August 11th 2022
Verified Purchase
Morning Save Customer Service
I inadvertently ordered 2 of 2 items when my intention was to ordered 1 of 2 items.
I asked how to return, but got NO response!
I guess that's my last time ordering from Morning Sabe!
Written by @zachsmom - May 28th 2022