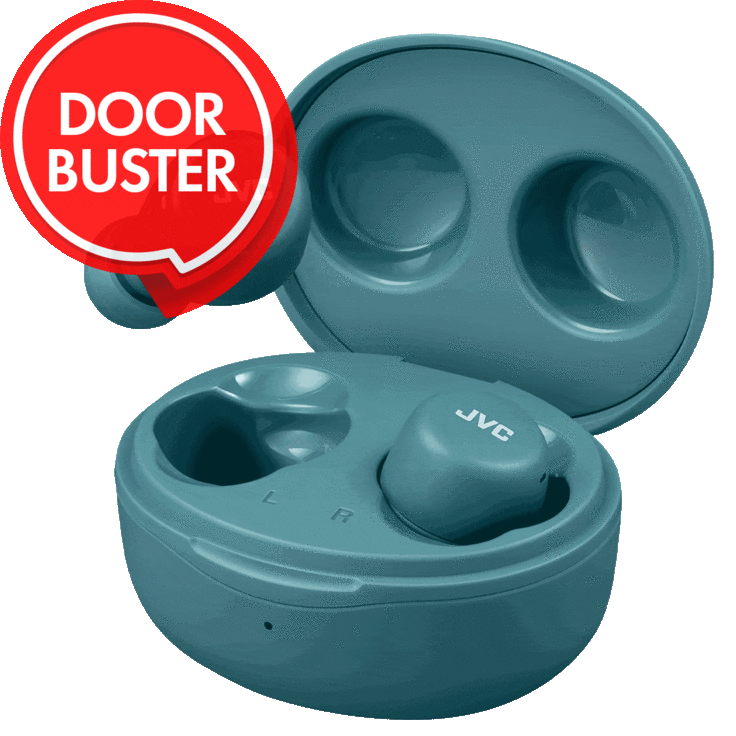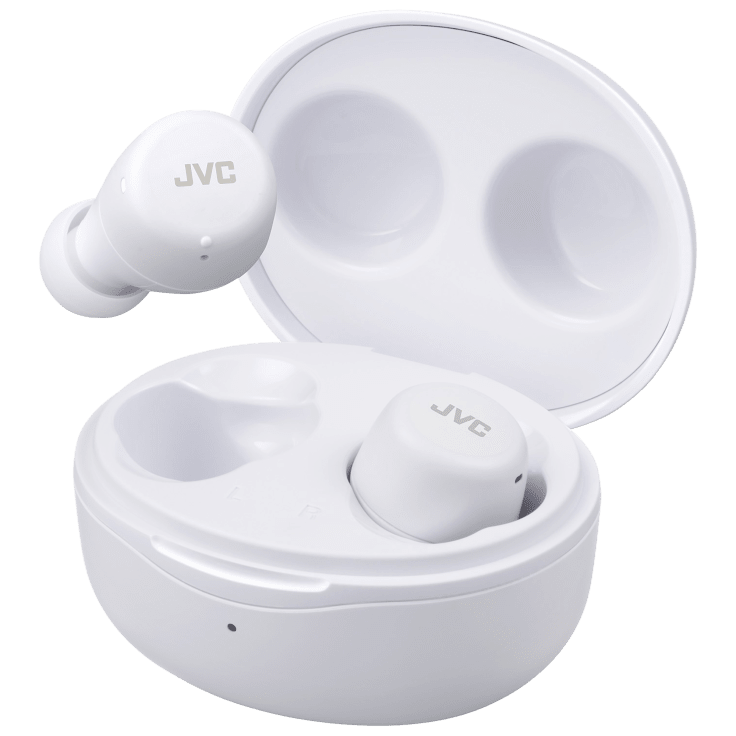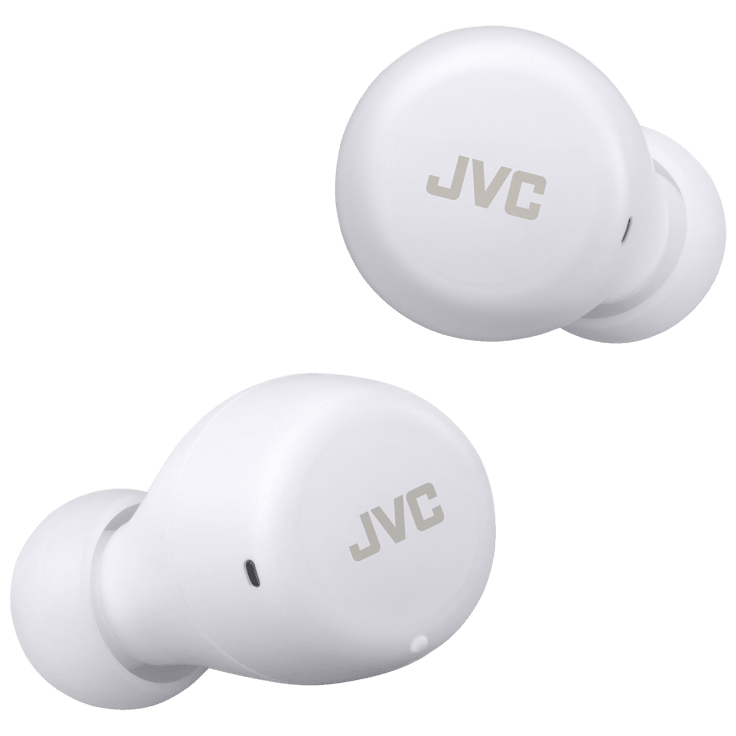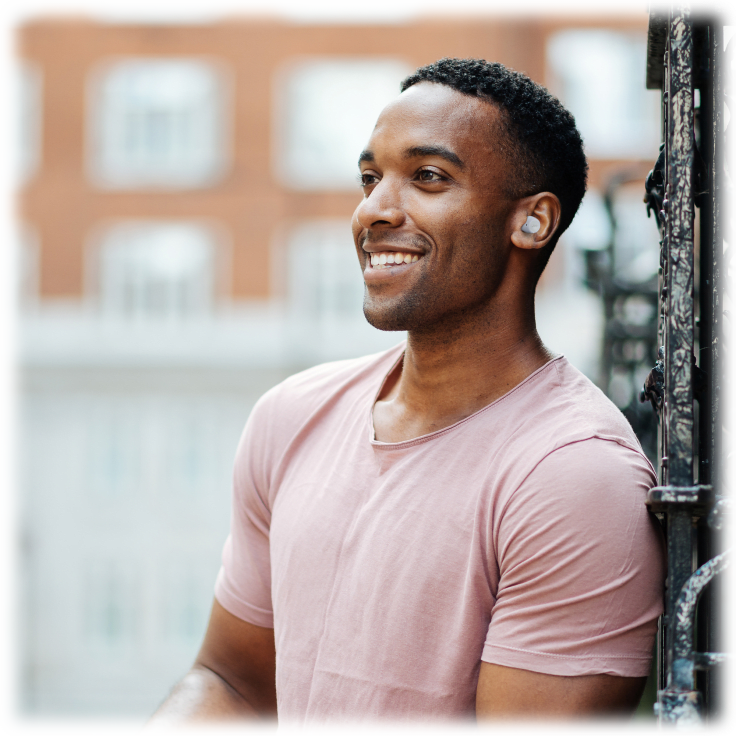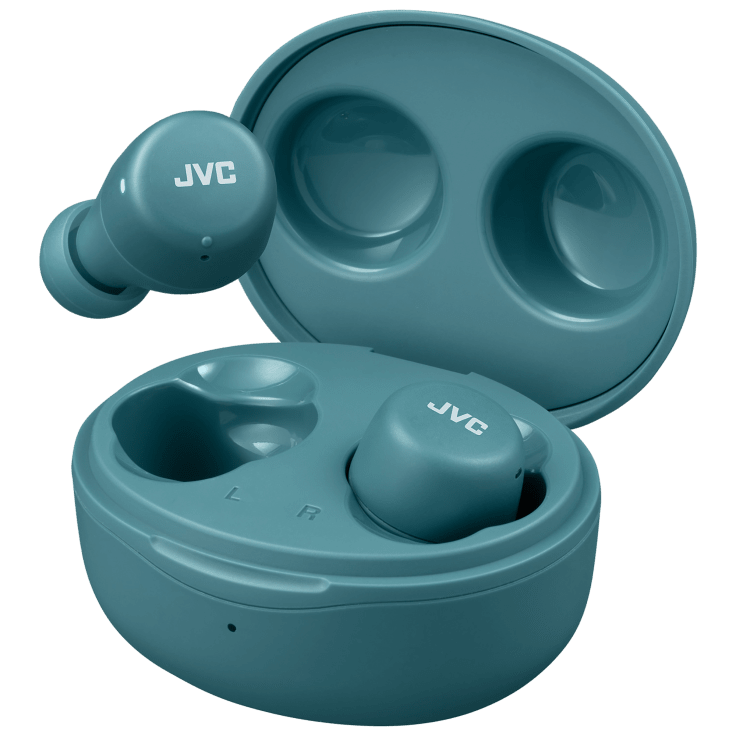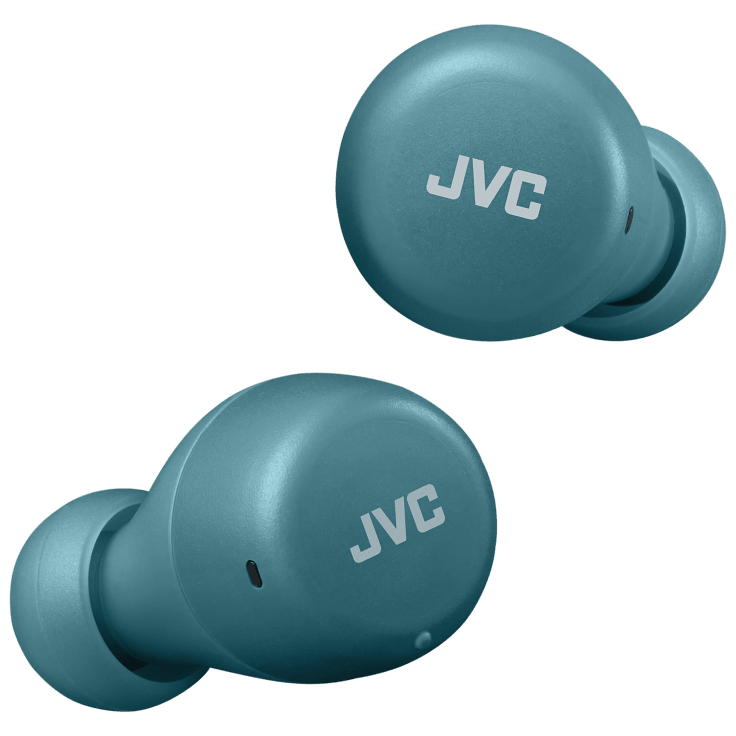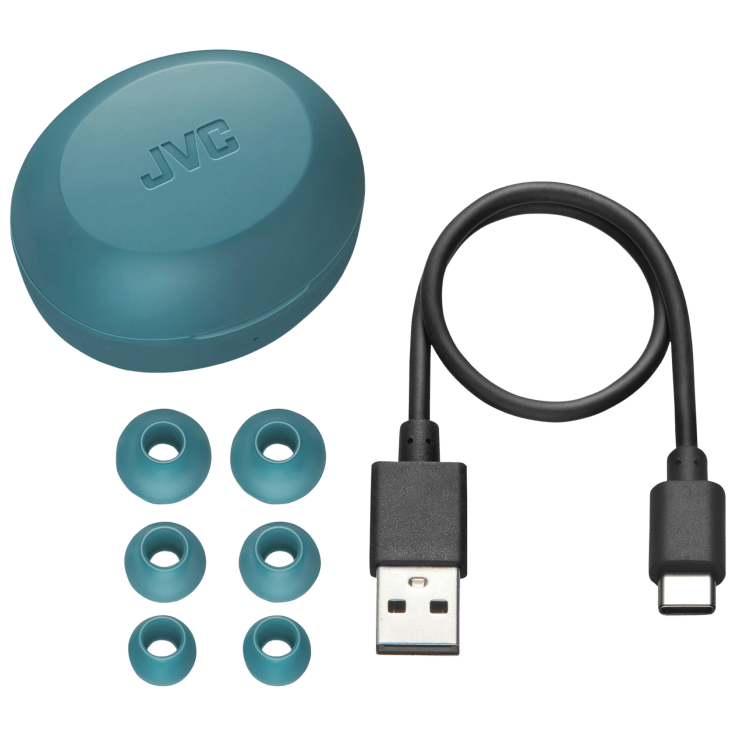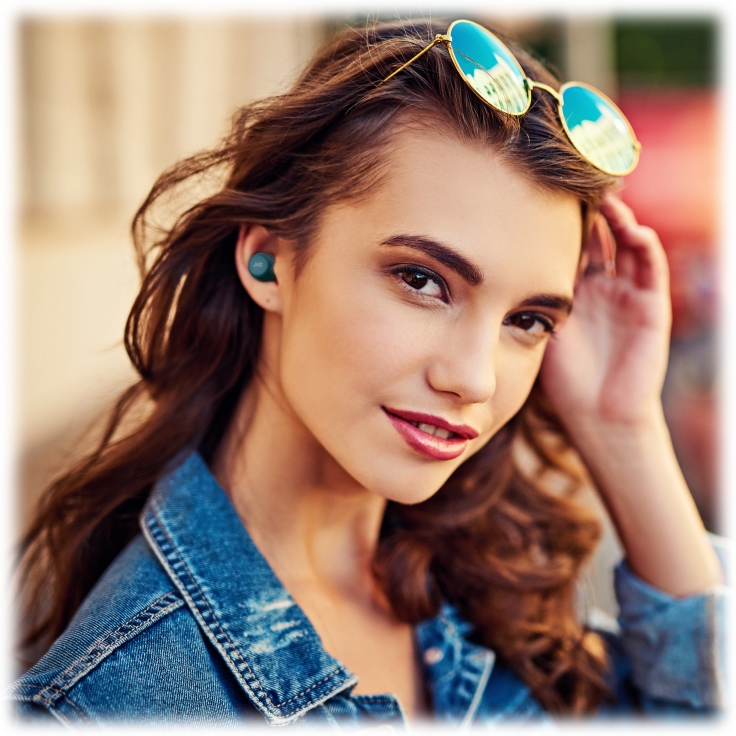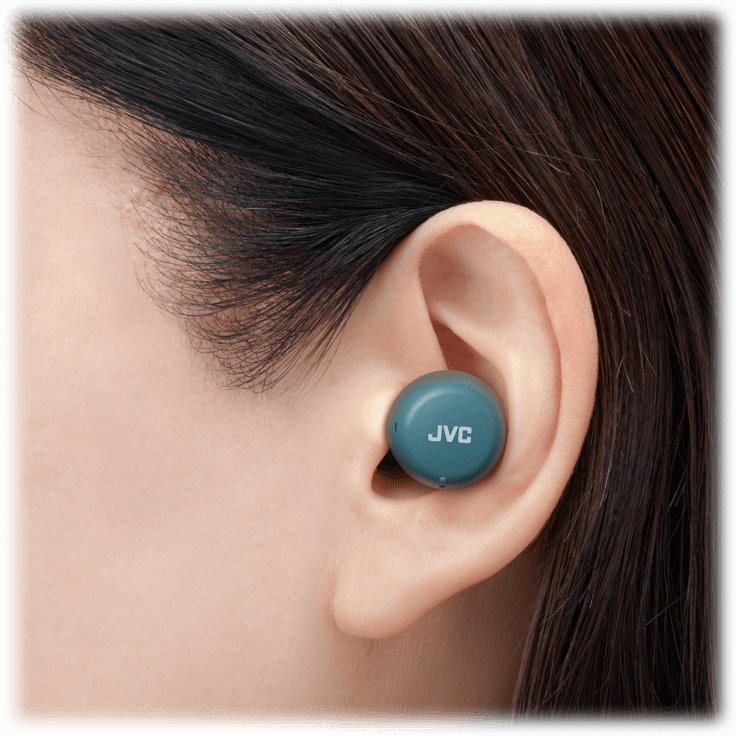 JVC Gumy Mini True Wireless Earbuds
New Gumy Mini true wireless earbuds that deliver big value in a diminutive new design.
Features
Small, but Big Value:

Lightweight and small size but they have big impact on how you value your music
Making life more enjoyable with high quality sound, sleek design and convenient features

Stable Connection with Bluetooth 5.1:

Latest Bluetooth version 5.1 ensures a stress-free stable connection

Sweat & Rain proof, rated IPX4:

Enjoy sports or outdoor activities without worrying about getting wet or sweaty

Auto On/Connect:

Automatically power on and connect to your device
When simply removing the earbuds from the easy to hold charging case
For quick and easy operation
Specifications
True Wireless
Remote and Microphone
Light weight
Voice assistant compatible
Ingress protection code: IPX4
High quality Neodymium magnet drivers
Dynamic frequency response range: 20 - 20000 Hz
Battery Type Headphones: Lithium polymer chargeable battery
Battery Life Headphones: Max. 5 hours
Extra Power Charging Case: can store an extra 10 hours of power
Max. Battery Life: 15 hours
Charging Time Headphones: 2 hours
Charging Time Charging Case: 2.5 hours
What's Included?
1x JVC Gumy Mini True Wireless Earbuds
3x Regular Silicon Earpieces (S/M/L)
1x USB Charging Cable
1x Users Manual
Warranty
Reviews
Verified Purchase
Awesome customer service
I love JVC. But for some reason mine were not clear. Was contacted by CSR and was given awesome customer support.
Written by @angels616 - September 21st 2023
Verified Purchase
Nice to use
I love it , awesome wireless earbuds and also is not expensive
Written by @MariaGoff - December 3rd 2023
Verified Purchase
JVC earbuds
Started my Christmas shopping earleyand these earbuds will make a perfect gift
Written by @Tover - September 20th 2023
Verified Purchase
Great deal
Good sound. Easy setup. Nice system.
Written by @Palhroch7141 - October 24th 2023
Verified Purchase
Buds
These JVC earbuds are very nice
Written by @Tover - October 4th 2023
Verified Purchase
ear phones
Written by @user29010683 - November 25th 2023
Verified Purchase
Took 10 days to receive the order, of 3. My granddaughters and I love em. The best ear buds I've ever used.
Written by @tkinser71 - November 1st 2023
Verified Purchase
I like the sound easy to pair up to cell phone.
Not easy to go on line to do warrant.
Instructions on paper work is so hard to read too small!
Written by @jbgardner1926 - October 4th 2023
Verified Purchase
Written by @user78649981 - October 26th 2023
Verified Purchase
Written by @pjake2628 - October 25th 2023
Verified Purchase
JVC Fan
I remember back in the day watching WWF, and seeing JVC Kaboom Box commercials. I bought a JVC Roku TV a couple years ago, and wasn't disappointed with the speaker and sound quality. I knew when I saw these JVC earbuds on a DOORBUSTER Sale I wanted to purchase them. I was excited about the color options, and chose my favorite color; green. They arrived before the estimated delivery day which was awesome. There was a little snafu with the initial charge, but that was due to operator error. Once I charged them correctly, they work wonderfully, and I am very happy with them.
Written by @savvy_41 - October 11th 2023
Verified Purchase
Written by @mskleenie - November 8th 2023