Estimated Delivery Date
Monday, December 23rd - Monday, December 30th
Orders for this deal might arrive by Christmas. Don't worry if it doesn't make it in time. You can print a gift tag to let your friends and family know your gift is on the way.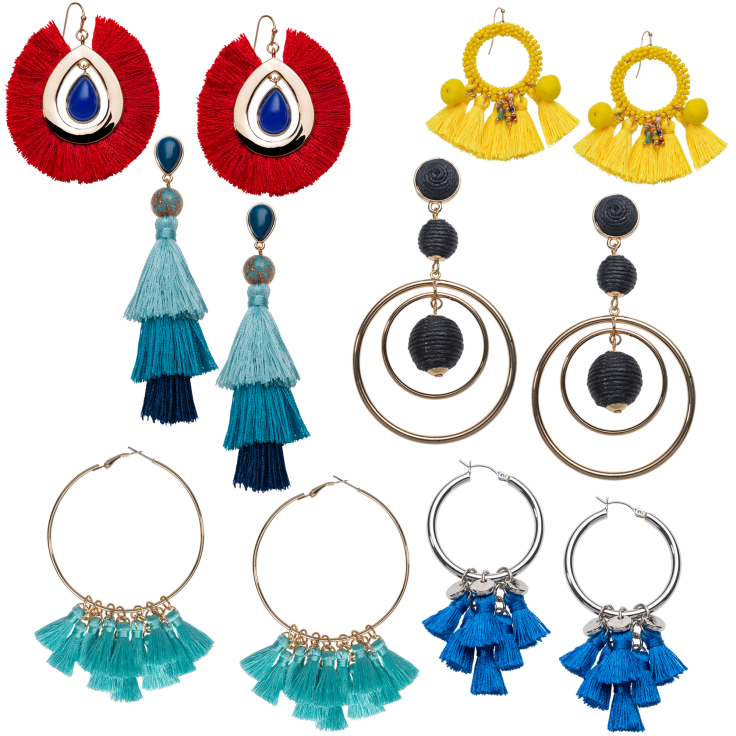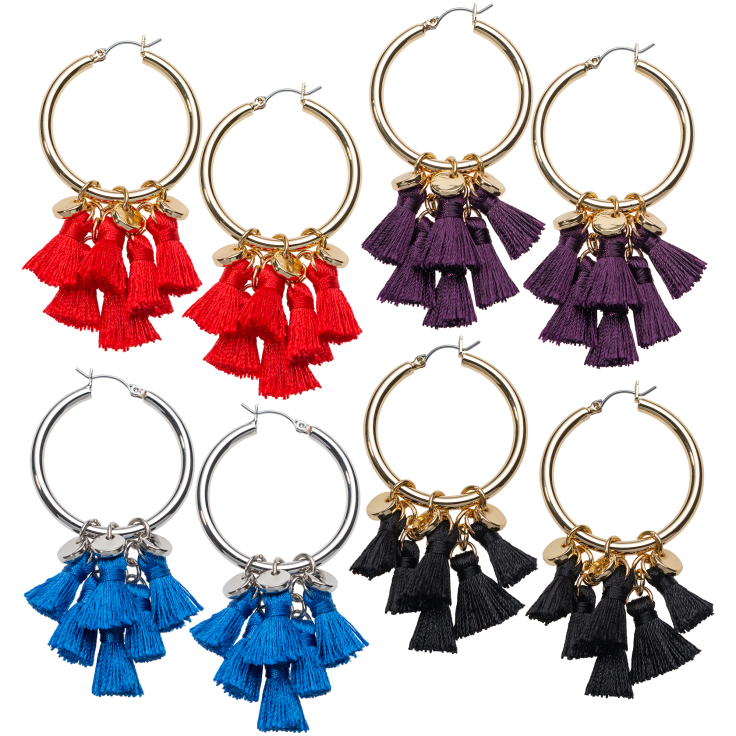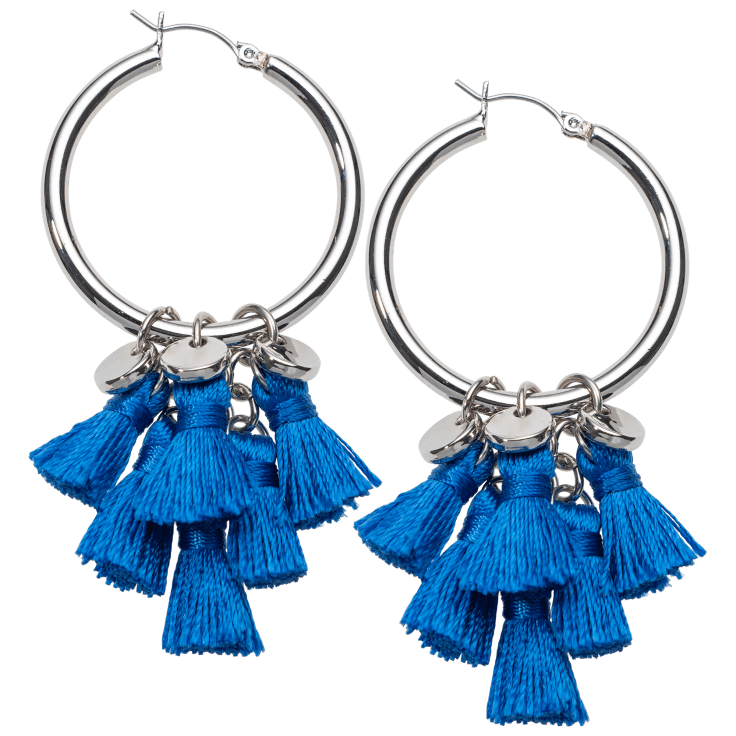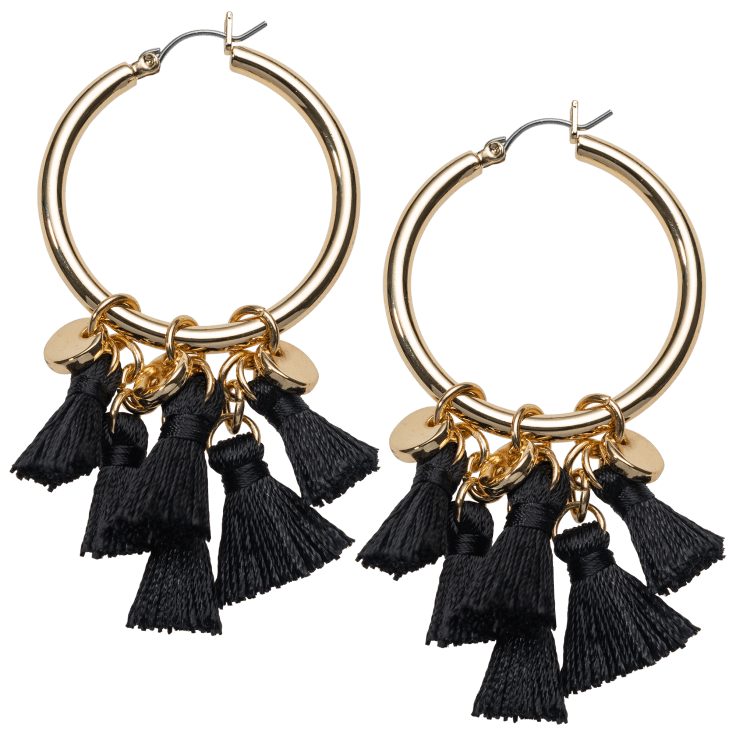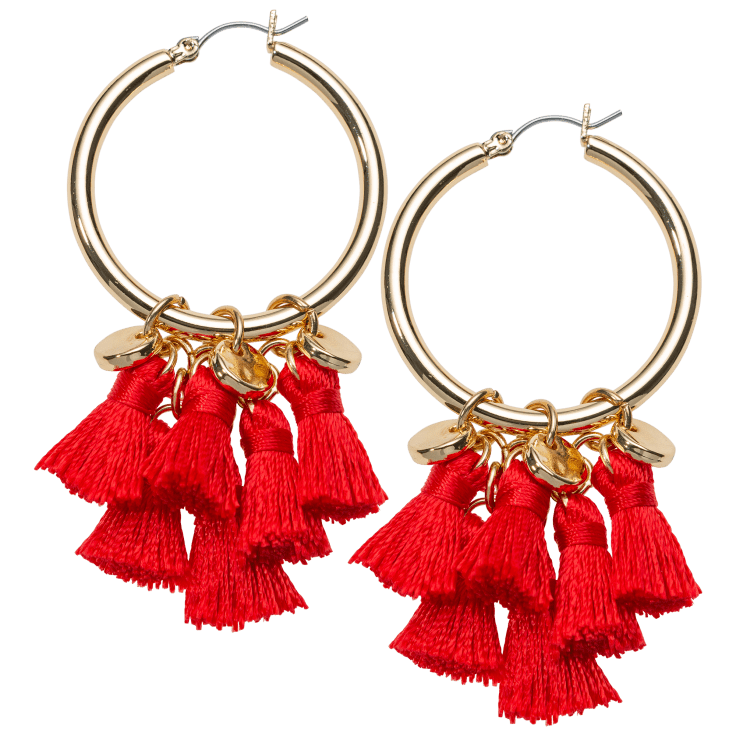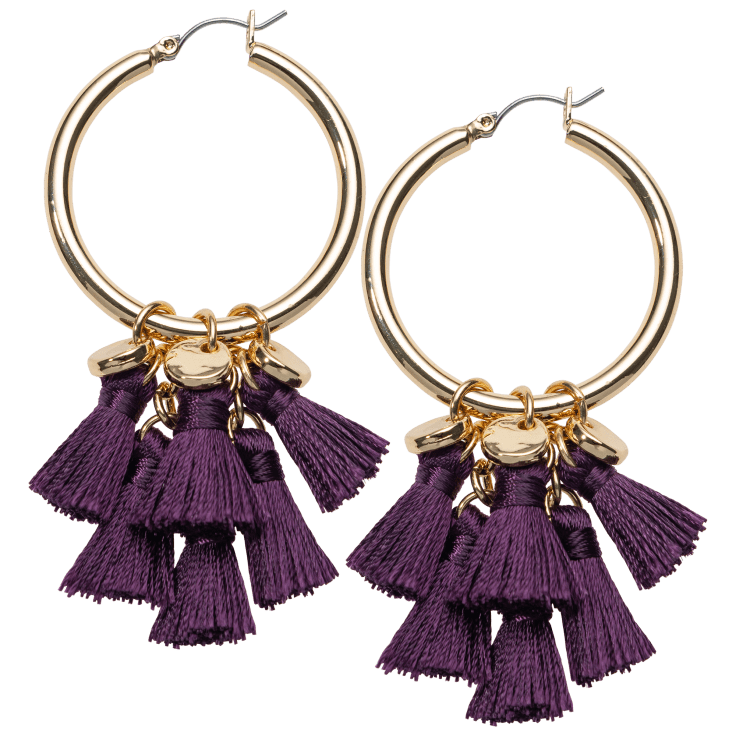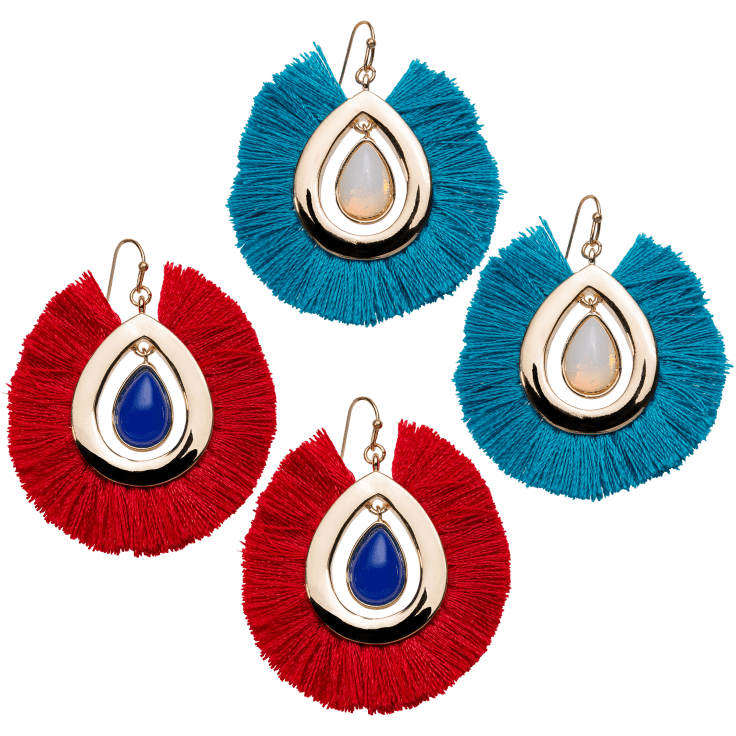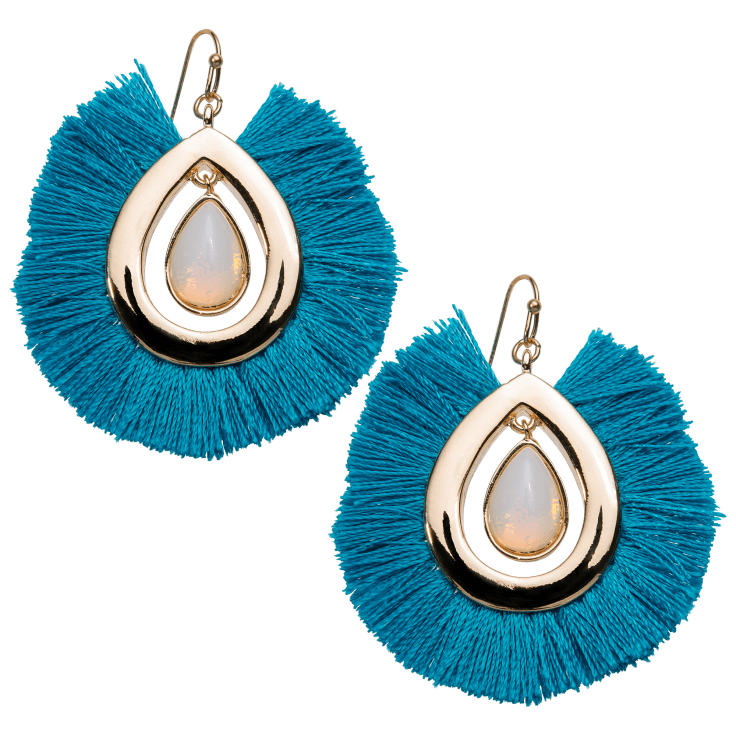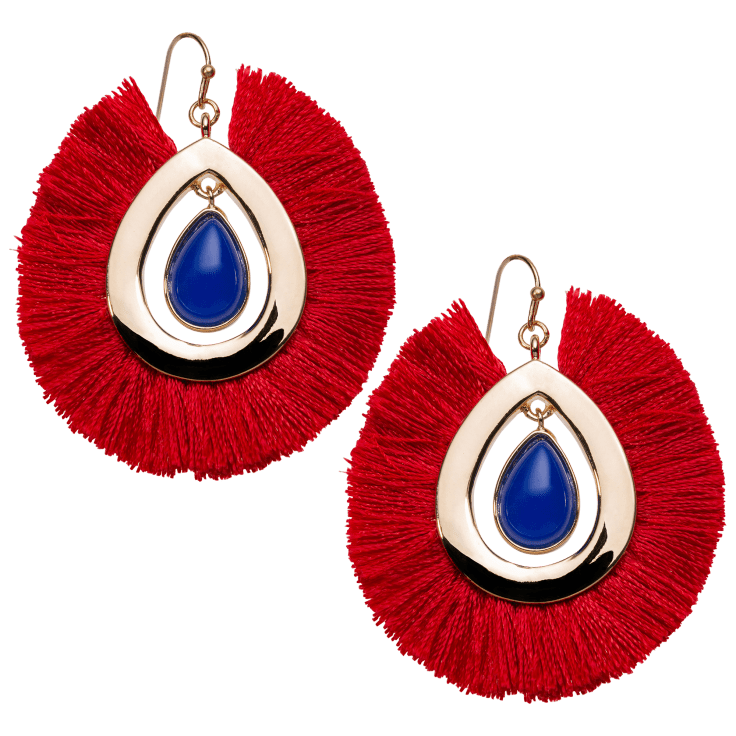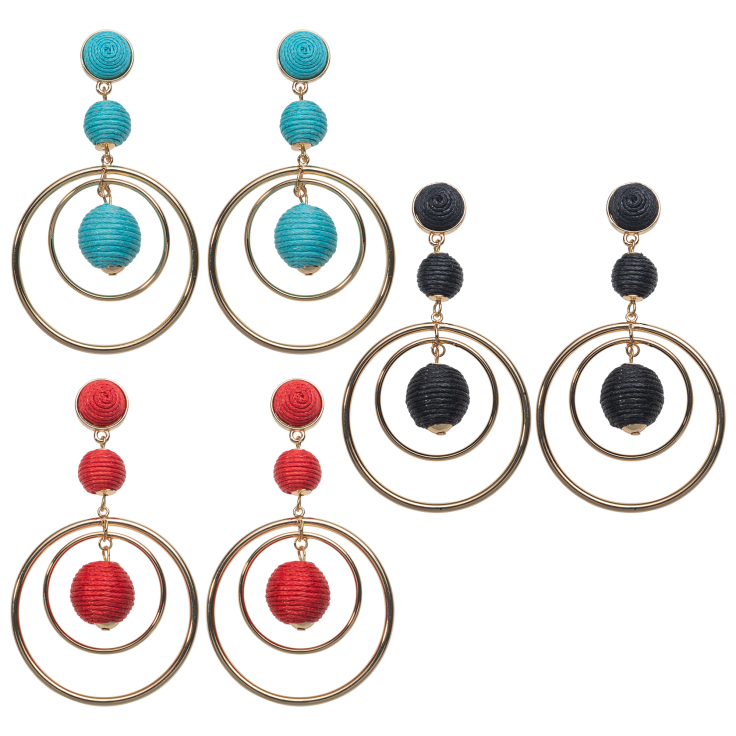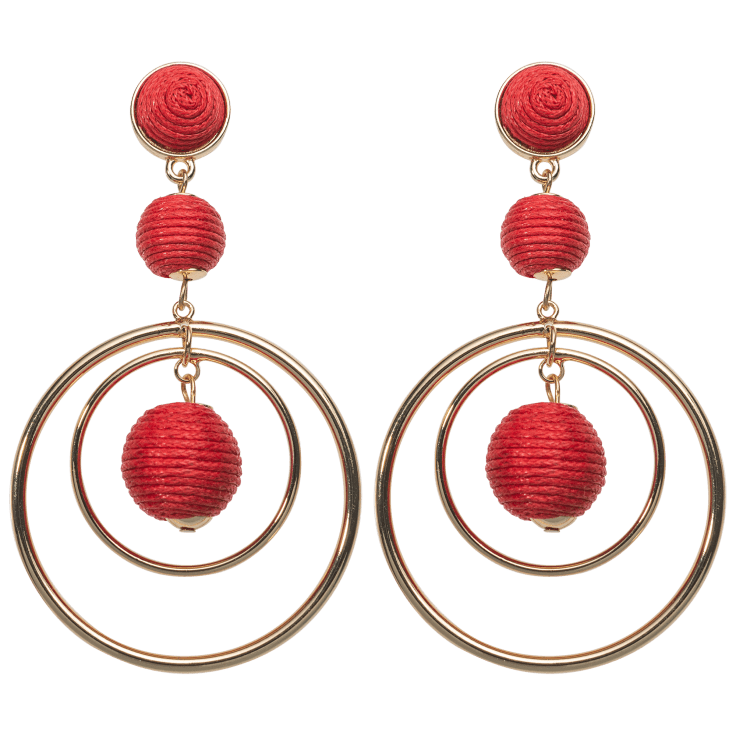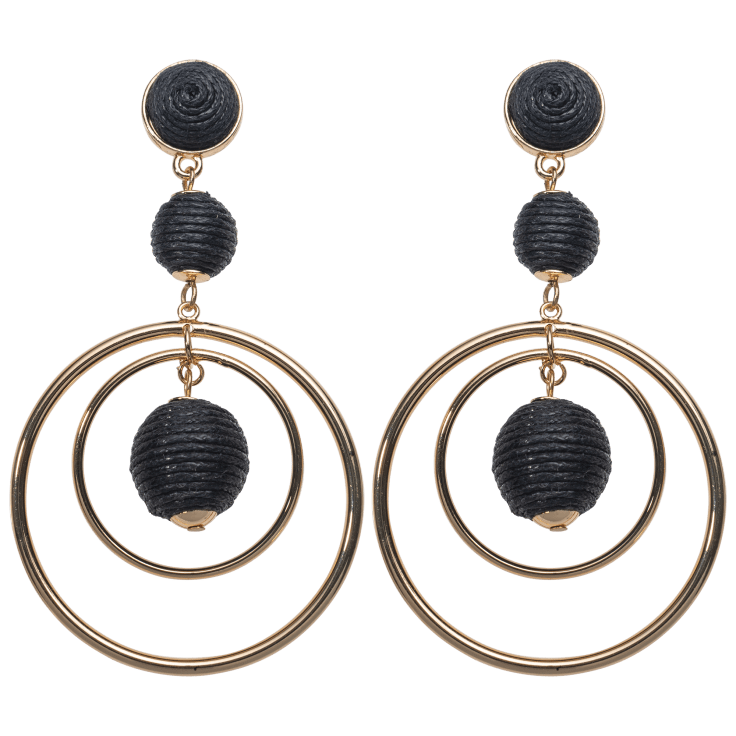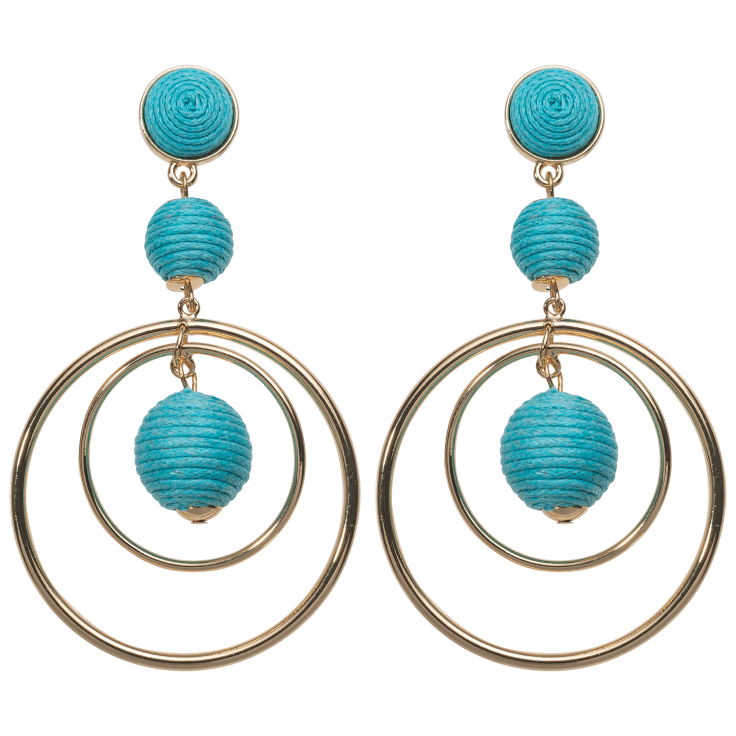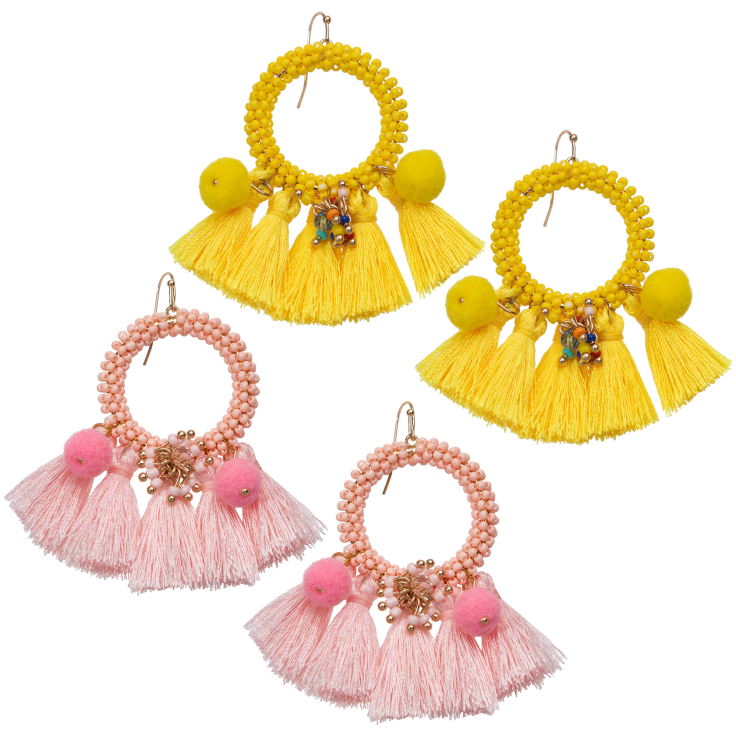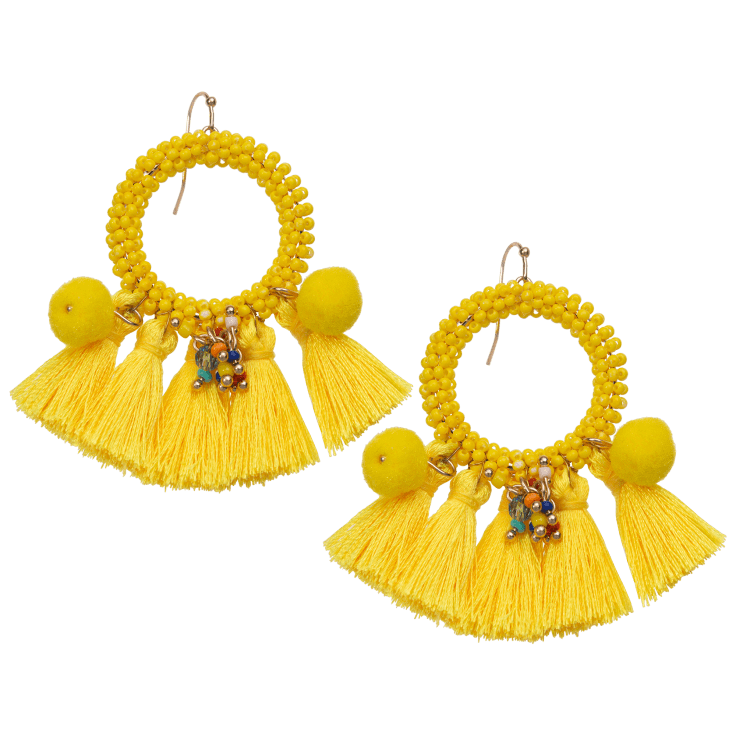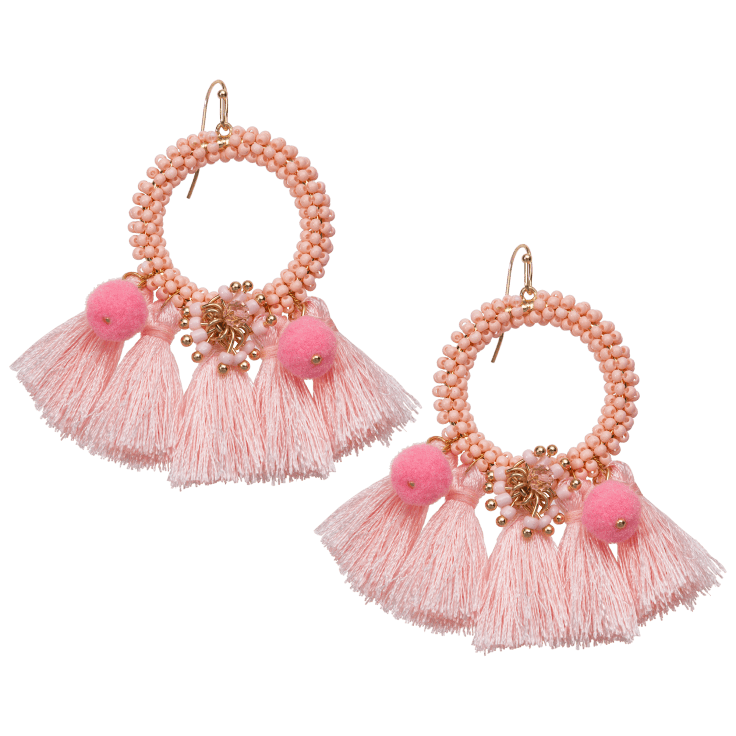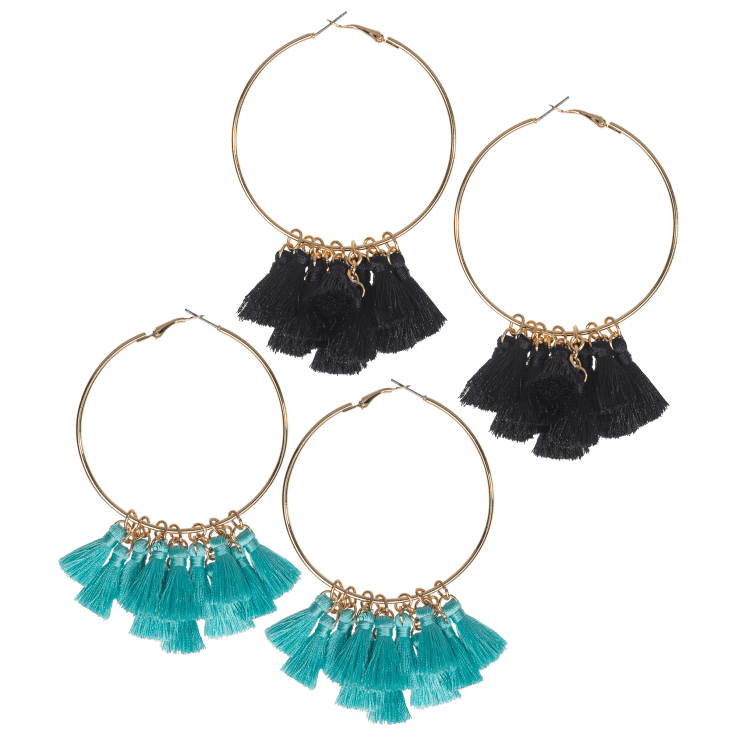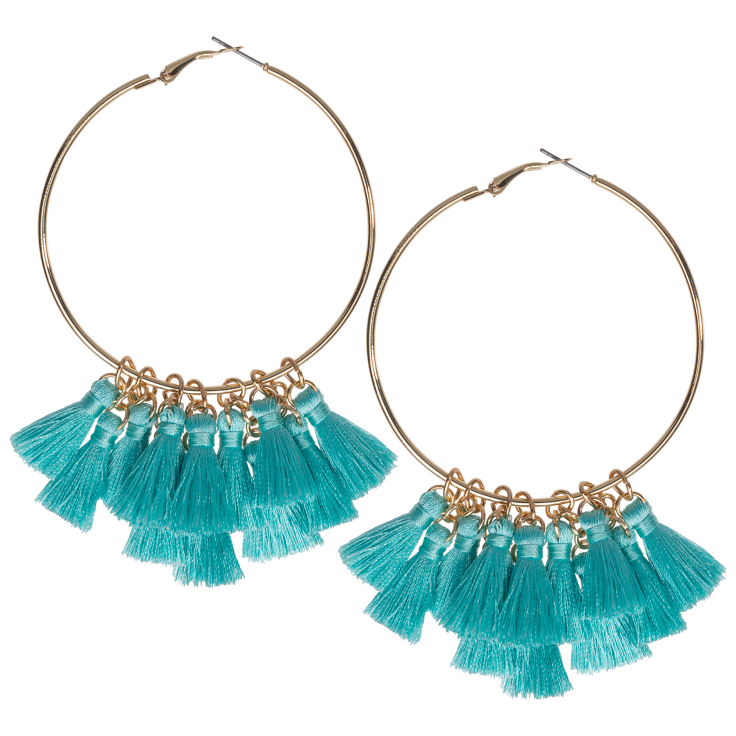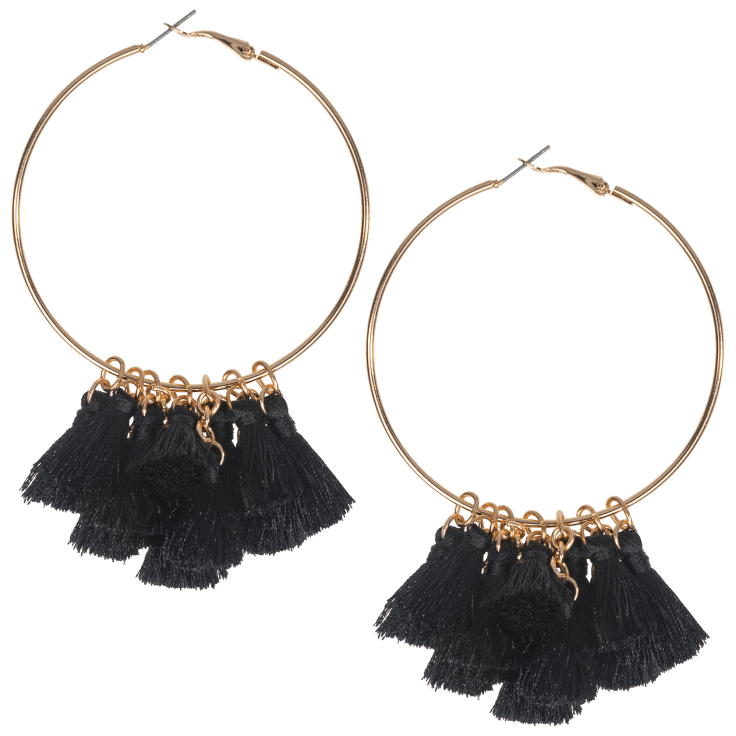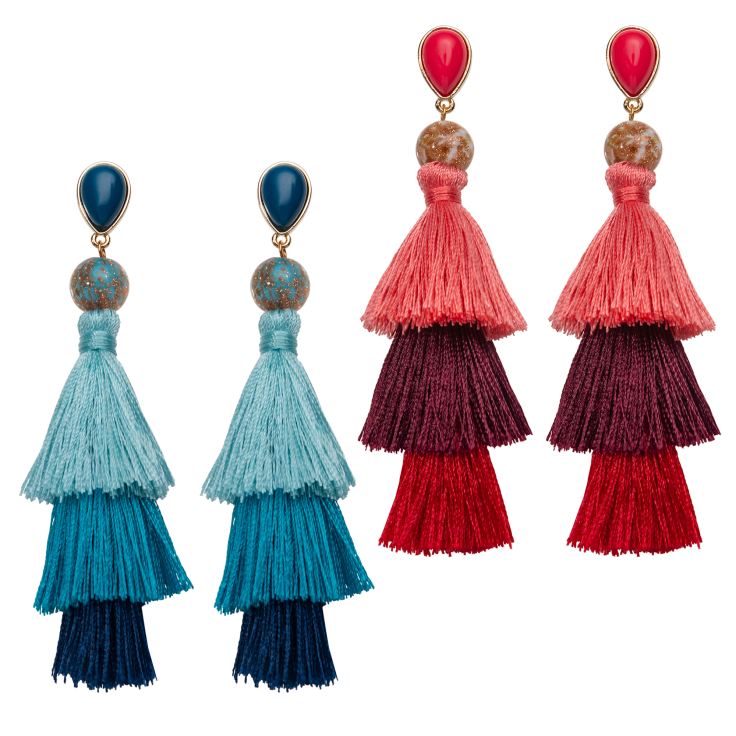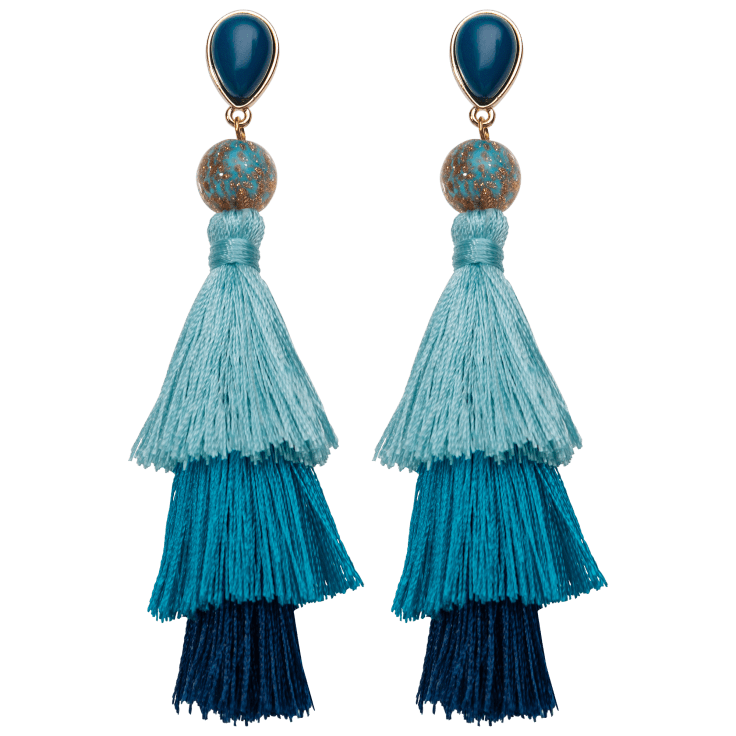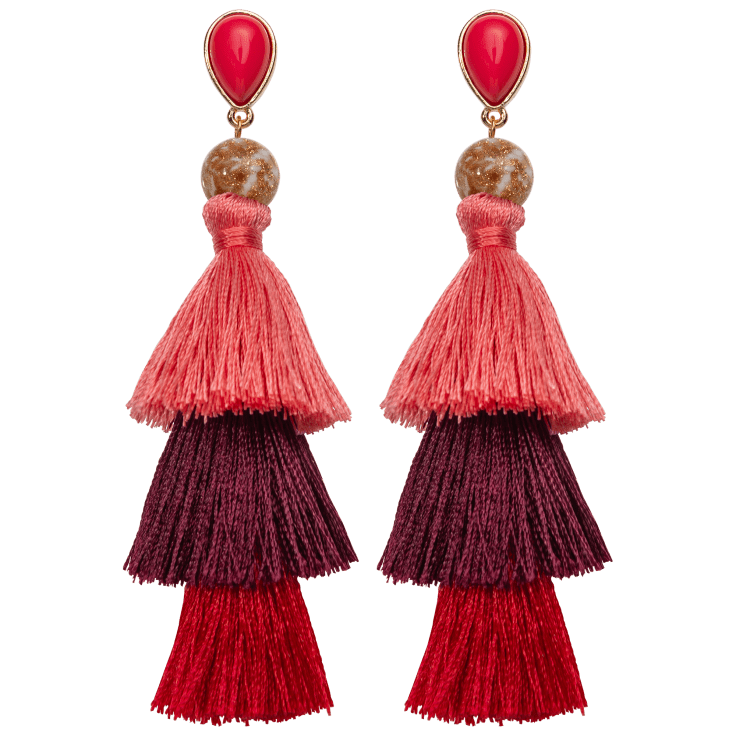 Jessica Simpson Pom & Tassel Jewelry
Refresh your look for Fall with Jessica Simpson's trend-right Earrings and Necklaces.
Features
Tassel Earrings, are all the rage right now, showing you are fun, flirty, and bringing the party!
These earrings are statement pieces to put the wow in your wardrobe
Choose your favorite or favorites from 15 different styles
Styles:

Red or Blue Tassel Earrings:

Women's Jessica Simpson gold plated hoop earrings with Red or Blue tassel drops and a click-top closure
Materials: 20%zinc + 30%glass beads + 50%tassel

Gold Tone Hoops with Red Tassel:

Accessorize with these red tassels and gold-tone hoop earrings to stand out
Materials: 30%zinc + 30%glass bead + 40%thread

Red or Blue Fan Earrings:

Choose from either Red or Blue fan fringe earrings to best match your outfit
Materials: 30%zinc + 20%glass beads + 50%tassel

Gold Tone 55MM Hoop with Black or Turquoise Tassel Drop:

Multiple tassels hang from these earrings by Jessica Simpson, giving a boho touch to the delicate gold-tone hoops.
Click top closure, Polished finish, Imported
Dimensions: 101 mm L x 66 mm W
Materials: 80%tassel + 20%iron

Gold-Tone Hoop with Plum or Black Tassels:

Choose from either Plum,or Black tassels to accessorize your outfit
Materials: 80%tassel + 20%iron

Rhodium Tone Hoop with Blue Tassels:

Accessorize with these blue tassels and rhodium tone hoop earrings to stand out
Materials: 30%zinc + 30%glass bead + 40%thread

Black, Turquoise, or Red Ball Drop Elliptical Earrings:

These Jessica Simpson earrings keep your look on-trend with thread wrapped balls and frontal hoop drops
Post back earrings, Imported
Materials: 20%zinc + 45%thread balls + 25%iron

Pink or Yellow Seed Bead and Tassel Drop Earrings:

Tassels lend an artsy look to these earrings from Jessica Simpson, with their frontal hoops fashioned from seed beads and gold-tone metal
French wire earring, Polished finish, Imported
Dimensions: 69 mm L x 69 mm W
Materials: 20%iron + 15%pompon + 35%tassel + 30%glass bead
Included In The Box
1x Jessica Simpson Pom & Tassel Jewelry Your Choice
Warranty
Estimated Delivery Date
Monday, December 23rd - Monday, December 30th