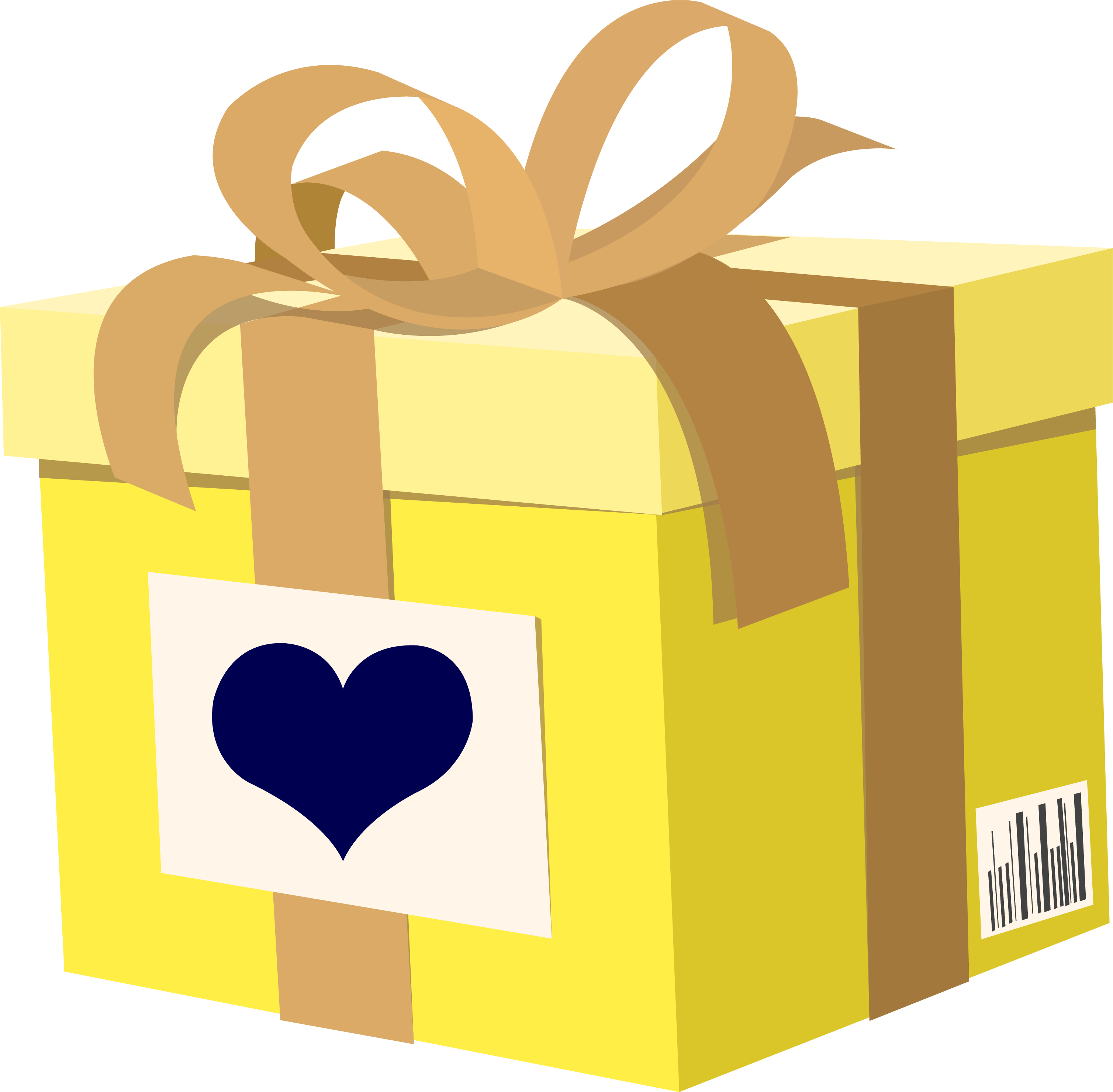 Send

this as a gift

When placing your order, you can use a different delivery address to send a gift to friends or family. After your order is placed, you can email a gift message to let your friends and family know your gift is on the way.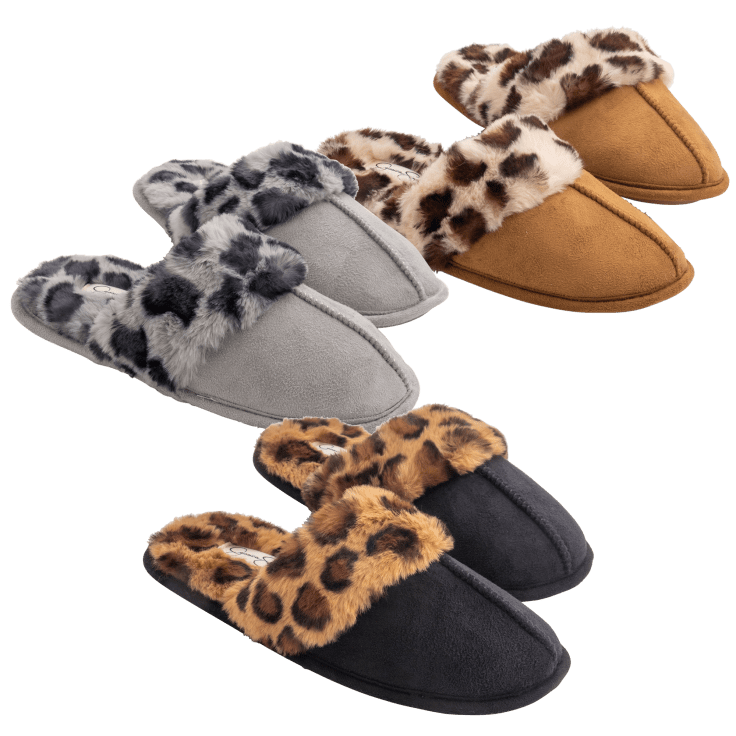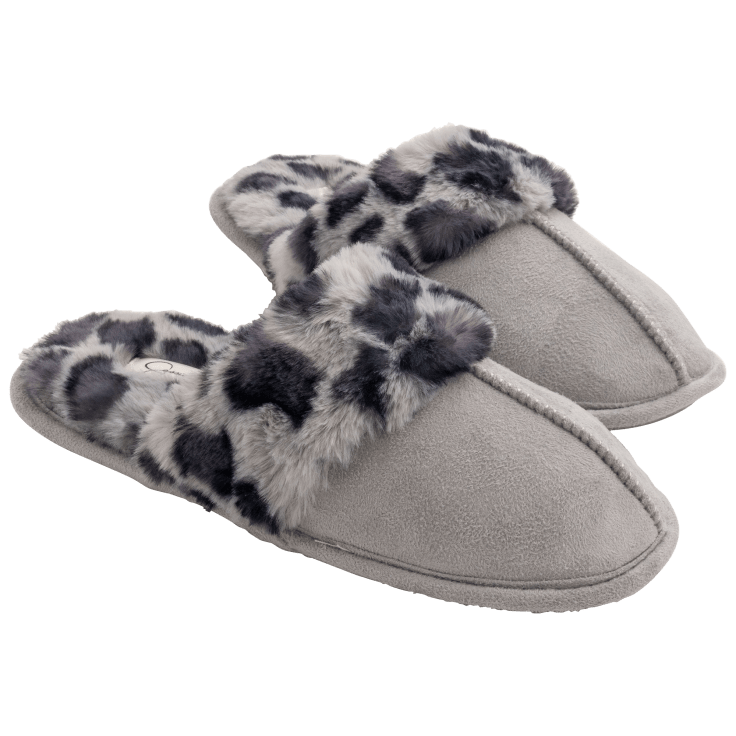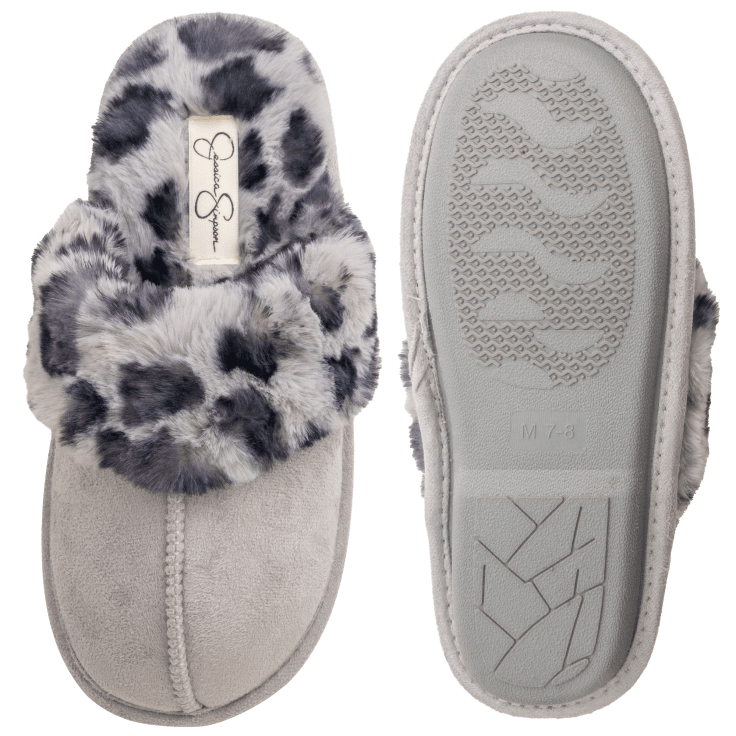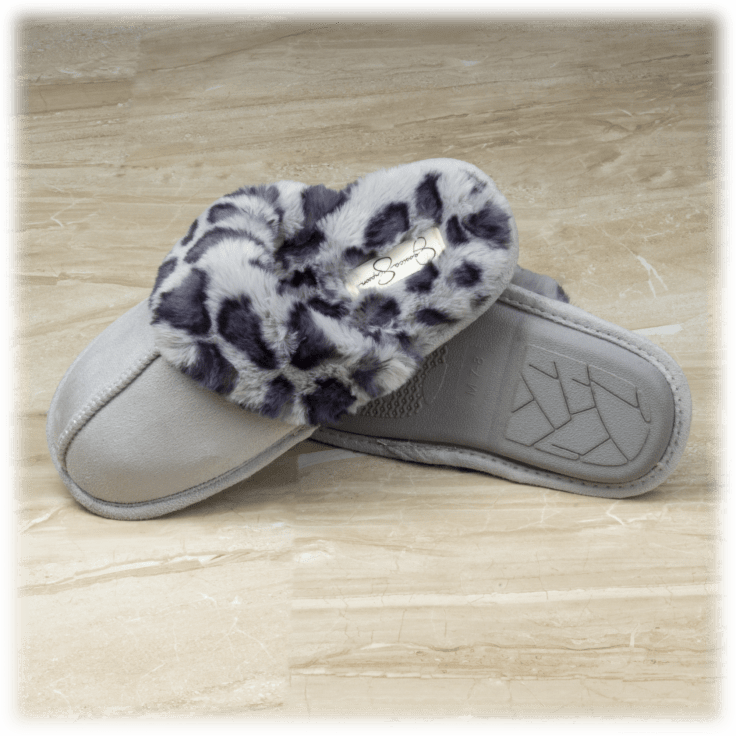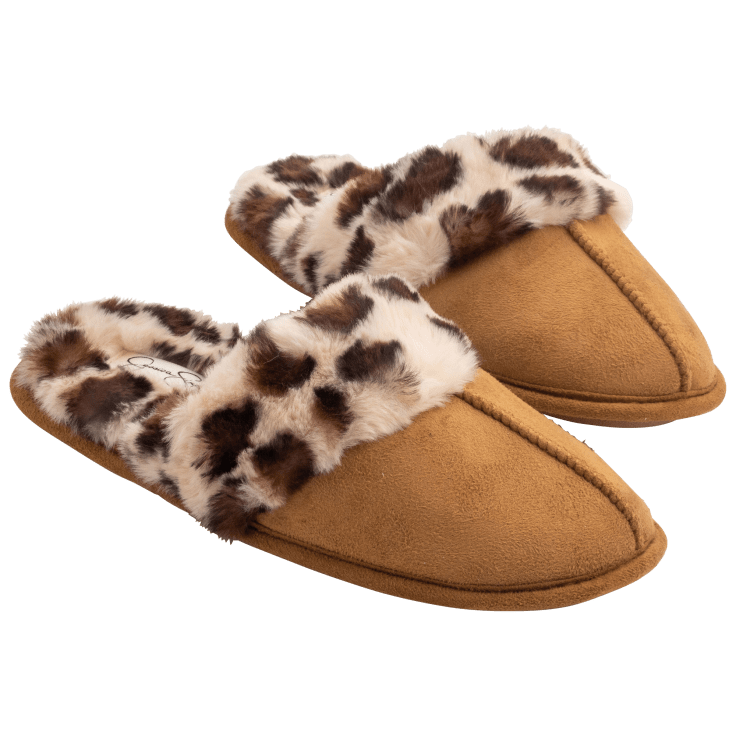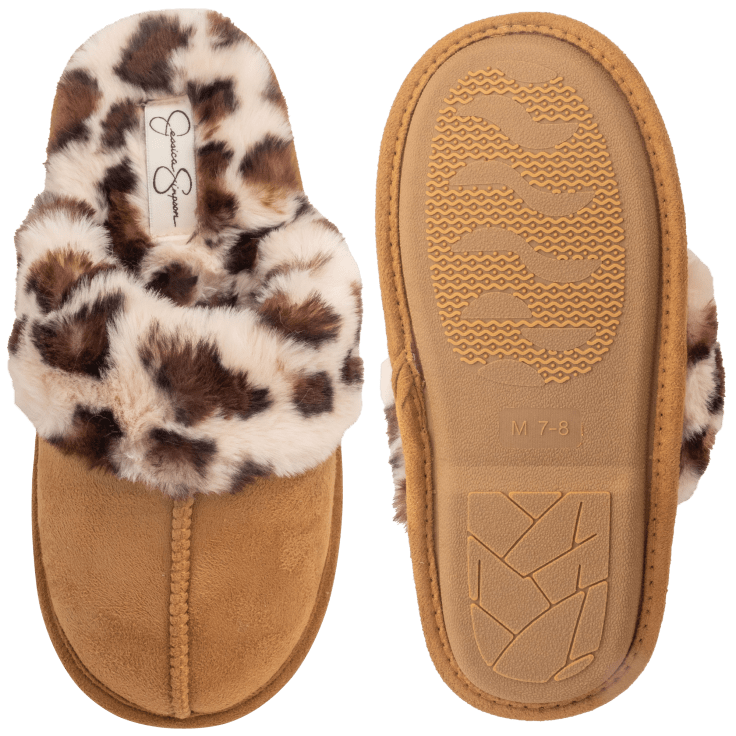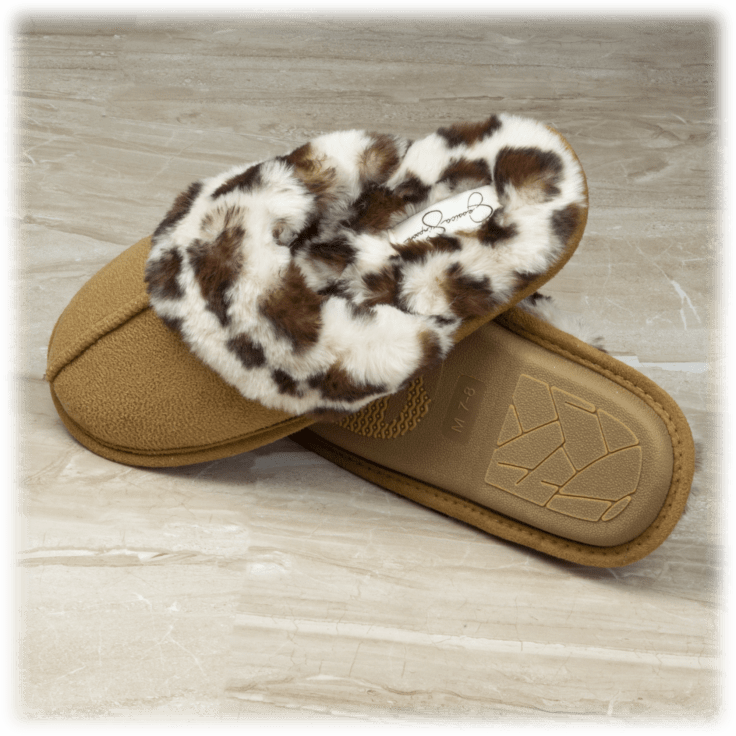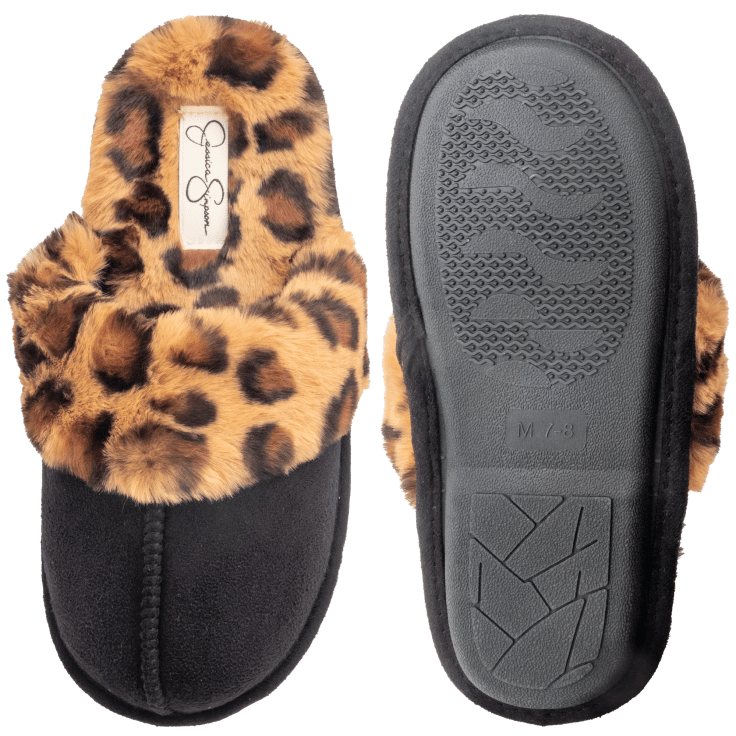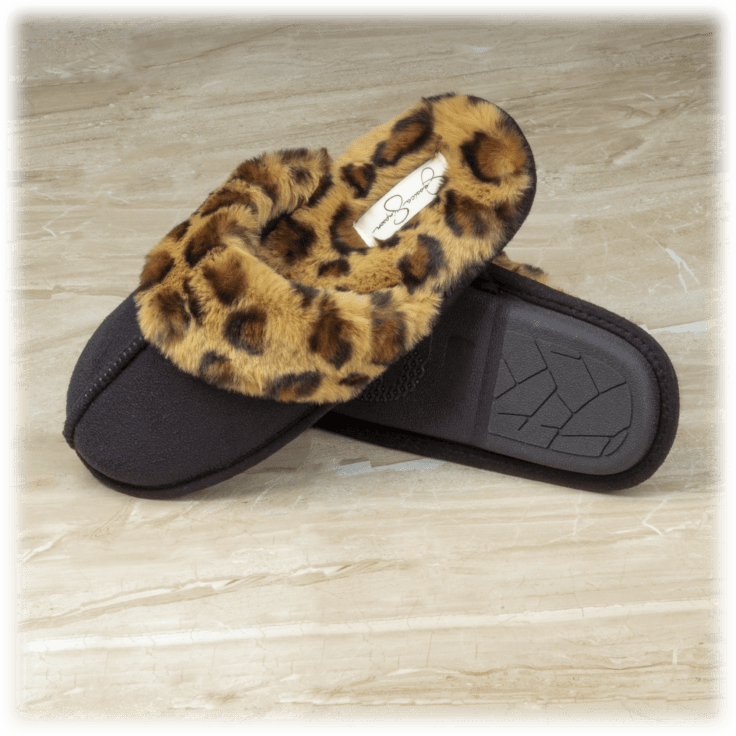 Jessica Simpson Microsuede Animal Print Scuff Slipper
Features
Available in Black, Grey, or Tan colors
Available in sizes:

Small (US 6-6.5)
Medium (US 7-7.5)
Large (US 8-8.5)
X-Large (US 9-9.5)
If in between sizes, we recommend choosing a size up.

Memory Foam:

Thick memory foam cushions add support and comfort for all-day wear.

Anti Slip Sole:

The textured bottom grips to the floor prevent you from sliding or slipping.
Specifications
Care:

Hand wash with cold water. Air dry and dry flat.

Machine Washable:

Do your slippers get dirty quickly? No problem
Simply throw your slippers in the washer to clean, and they will look as good as new
What's Included?
1x Jessica Simpson Microsuede Animal Print Scuff Slipper In Your Size and Color Choice
Warranty
Estimated Delivery Date
Wednesday, Feb 2 - Monday, Feb 7