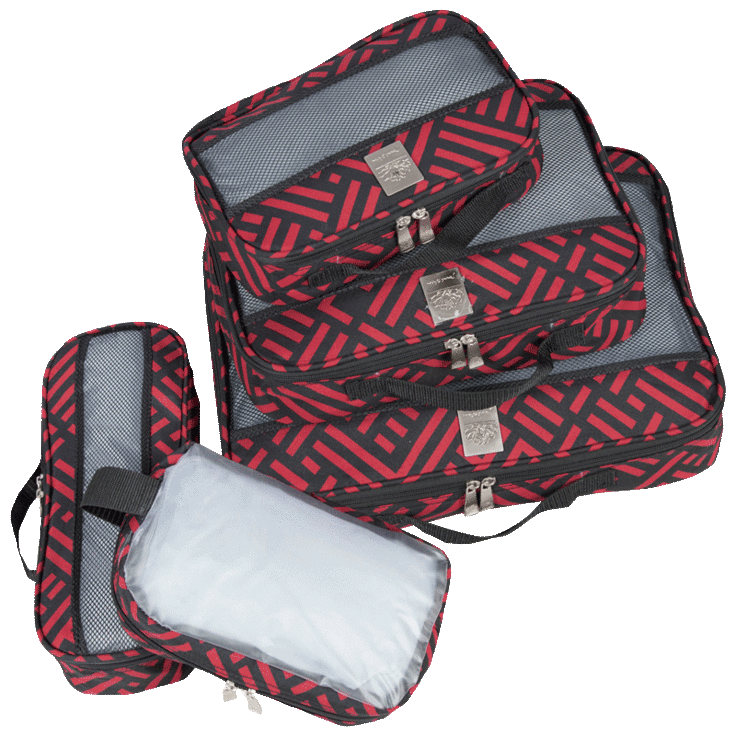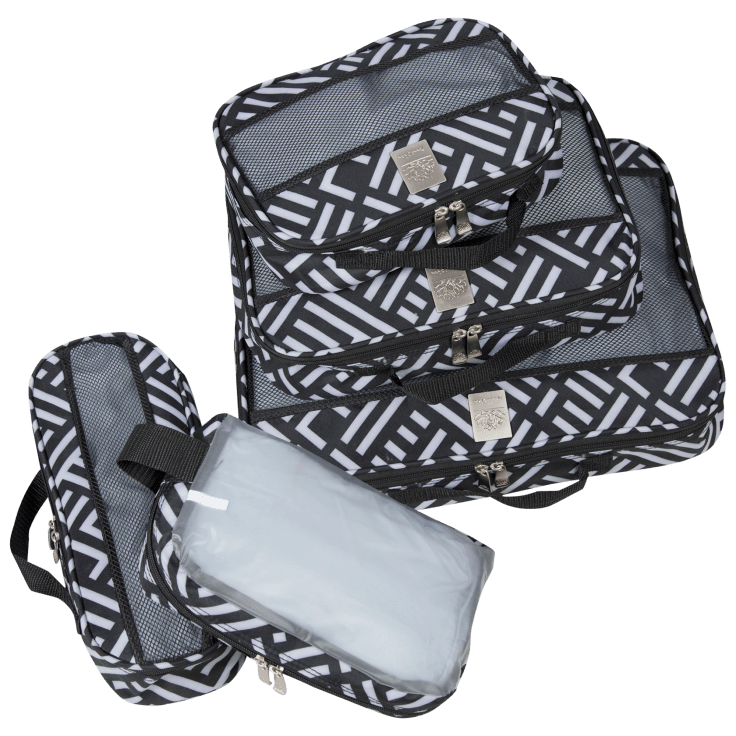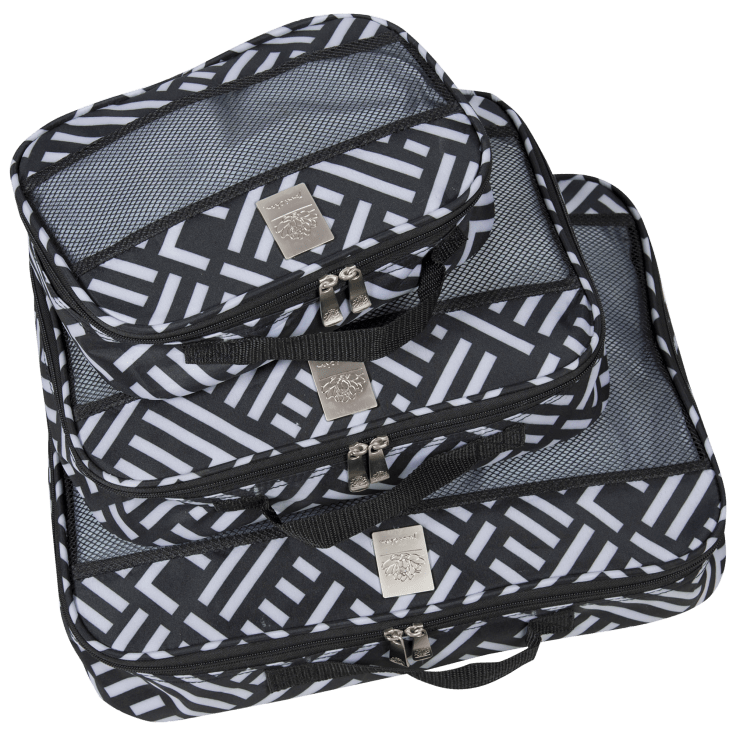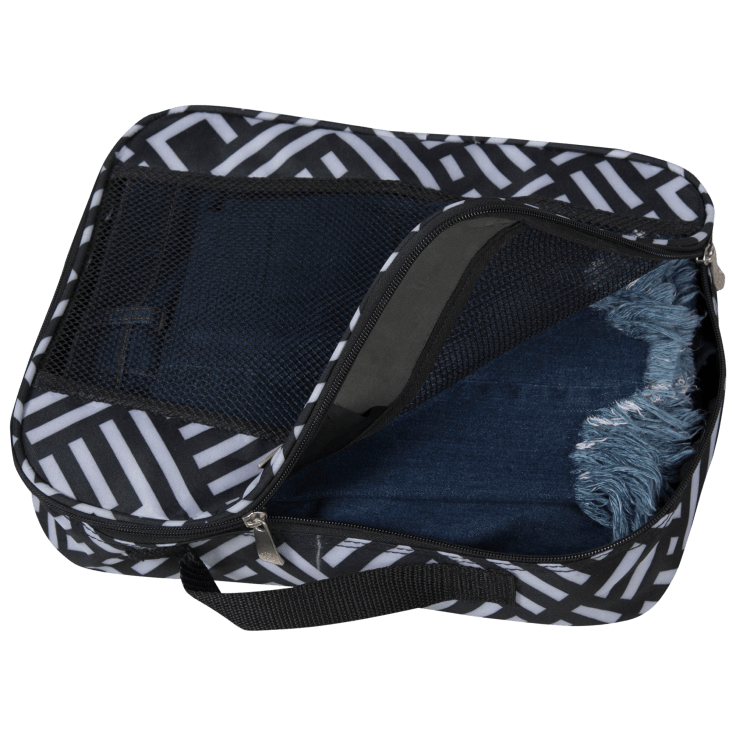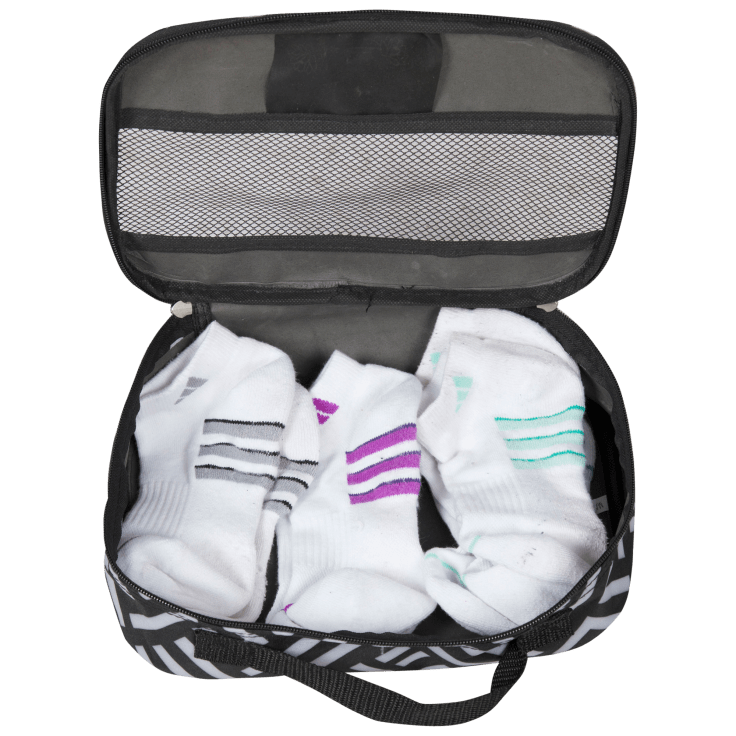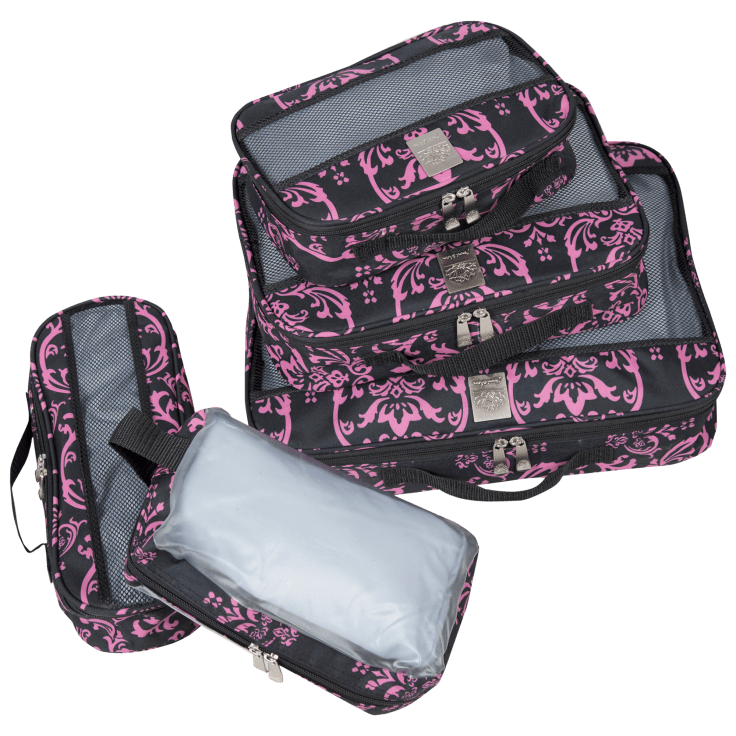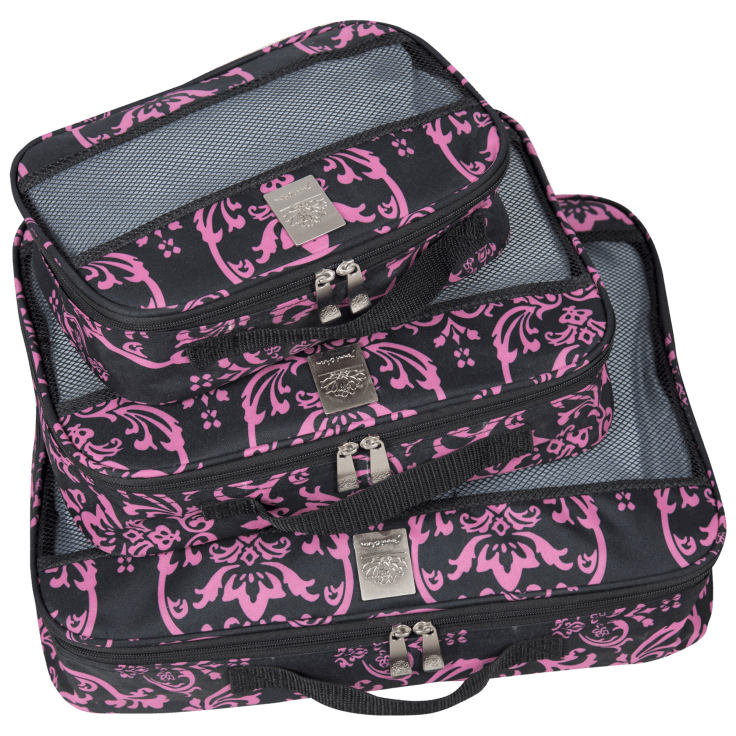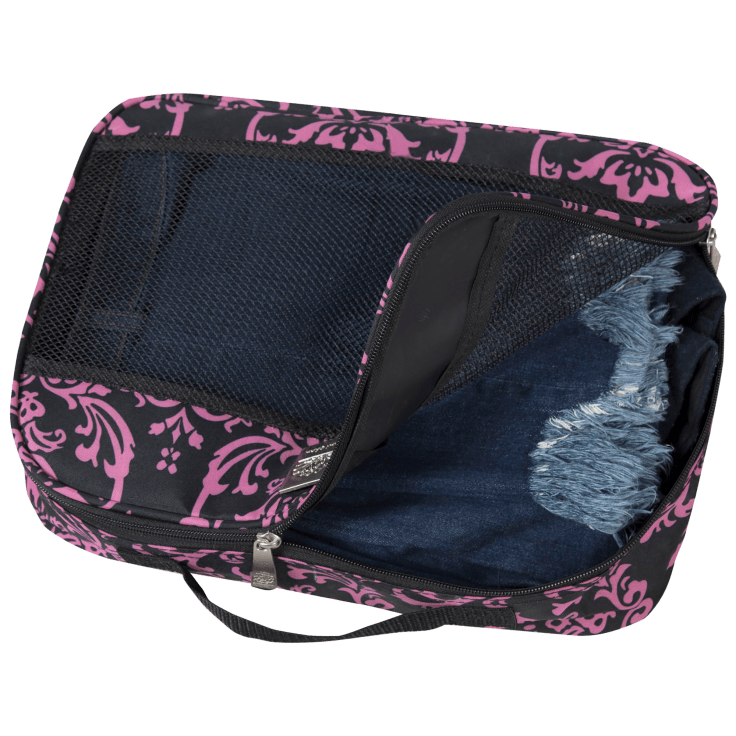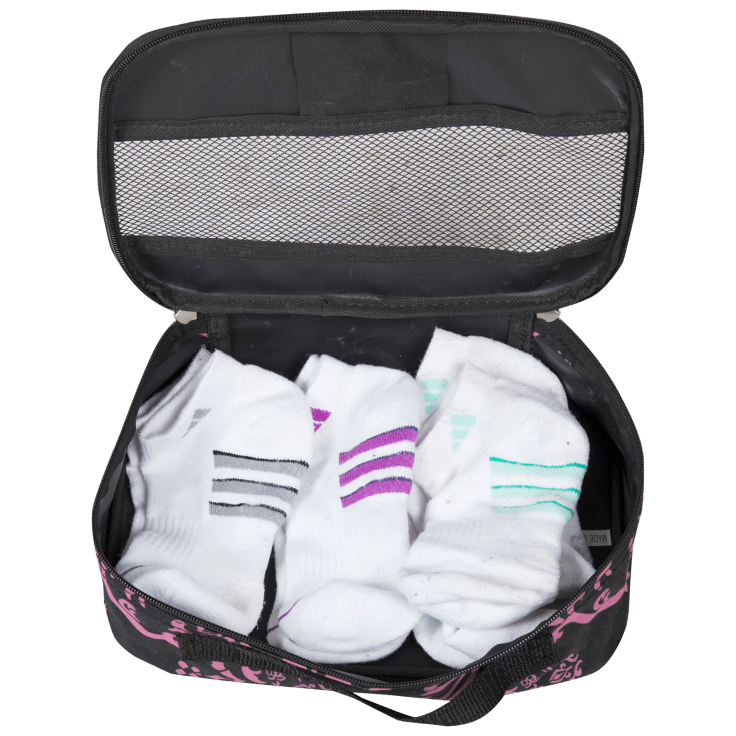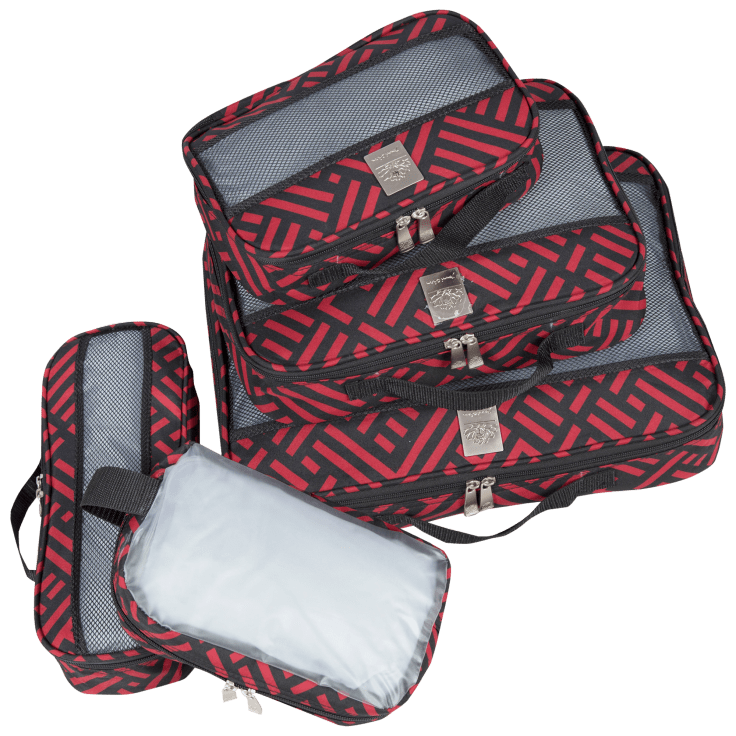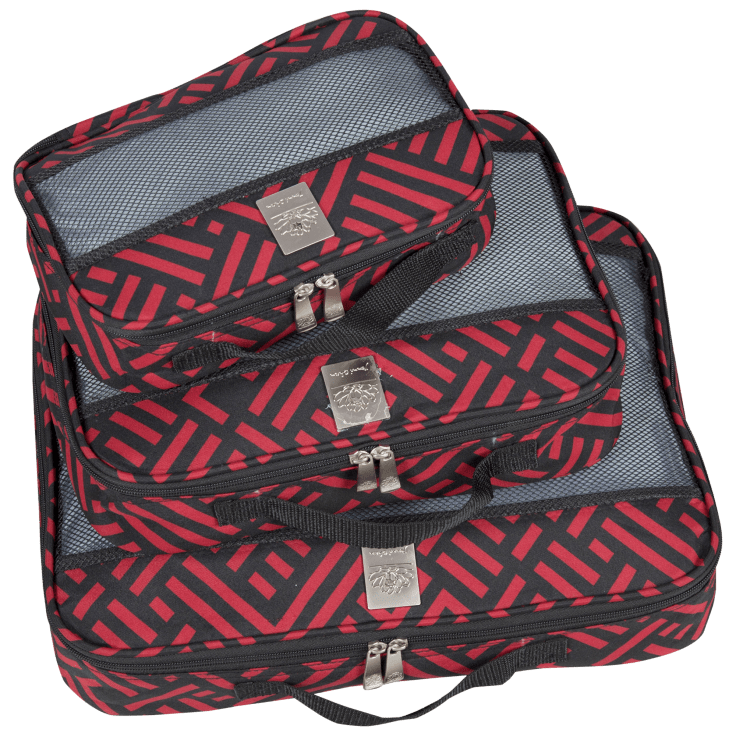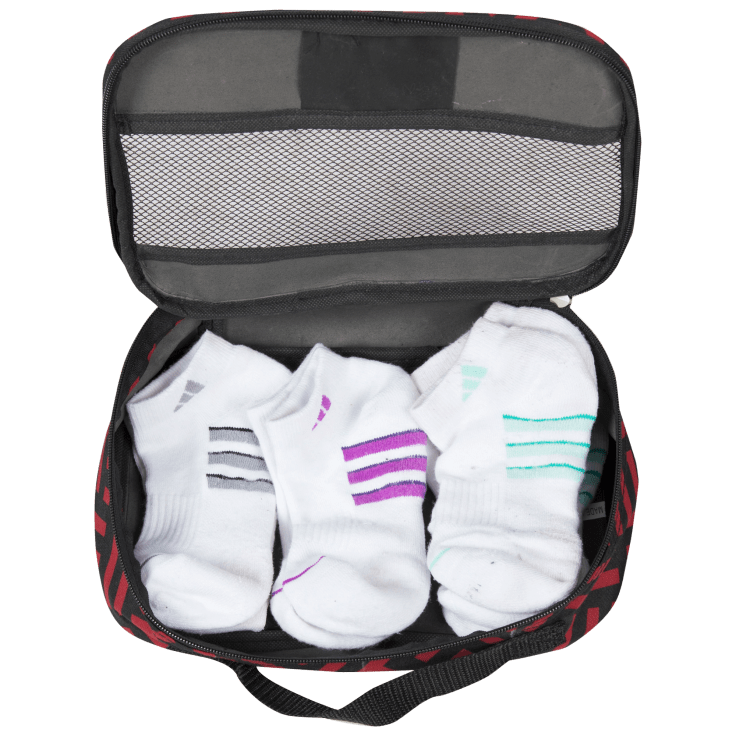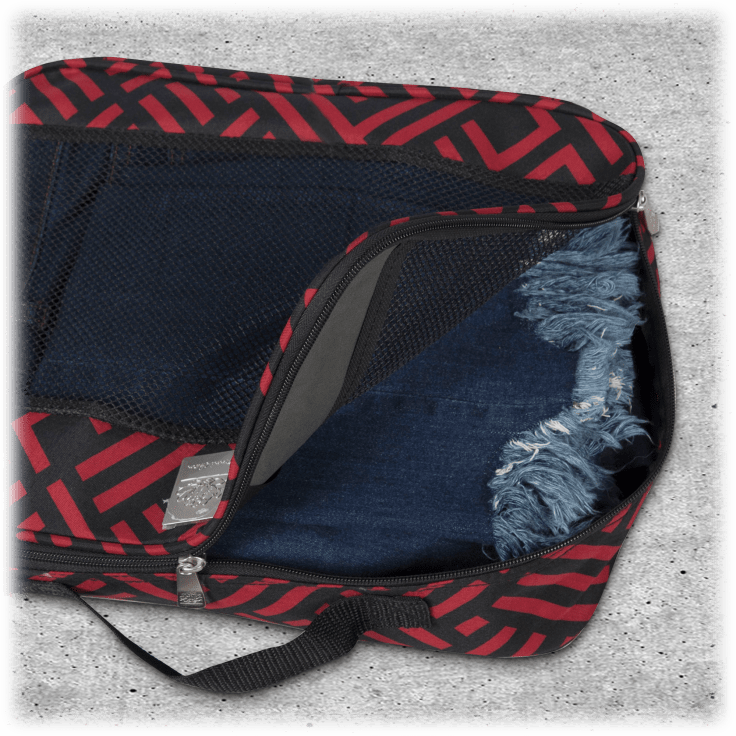 Jenni Chan Signature 5-Piece Organizing Cubes
Features
When it's time to travel, these handy cubes and accessory bags keep your packables from commingling, so departure and arrival look exactly the same
Jenni Chan packing cubes and toiletry bags are a great way to keep you organized while traveling
Set includes 3 packing cubes Small, Medium, Large and 2 toiletry accessory bags
Available in Pink, Red, or White
Double strap zipper pull
Easy view and ventilation
Sturdy corner piping
Strap handle to carry by itself
Easy to wipe clean
Specifications
Material: 100% Polyester
Dimensions:

Large: 17" X 13" X 3.5"
Medium: 14" X 10" X 3.5"
Small: 12" X 7.5" X 3"
Toiletry/Accessory Bags: 10" x 6" x 7" and 3" x 4" x 5"
Included In The Box
1x Jenni Chan Signature 5-Piece Organizing Cubes
Warranty
Reviews
Verified Purchase
Bigger then I expected and they are very classy
Written by @wilk4945 - April 7th 2021
Verified Purchase
Love them
Written by @Bunchess - April 4th 2021
Verified Purchase
Great Price
The price was great for these 5 packing cubes with a handle. I bought these mainly for everyday trips to the store or appointments. They all come with a handy handle at the top. I put my sale ads, note pad, water bottle and pen in them when heading out to the grocery store. Or when we have Dr. appointments we put in reading material, water bottle maybe a snack and my purse and there is still so much room. If in the future we decide to travel again, I will love these to actually put them in a suitcase for mainly the organization. I don't look at them for just packing cubes, there are 100's of uses. You must think out of the box. They are very well made and come in colors. And they have 2 well thought out nylon zippers. And you can see what you have in them, that is a great feature. The smallest bag is also a nice heavy duty see thru plastic with a handle that can be used as a make up bag. We use ours for liquid meds in case of spillage when out and about.I love them.
Written by @spl4016 - April 3rd 2021
Verified Purchase
Written by @RuthieRivers - March 31st 2021
Verified Purchase
Delighted
I was surprised with the size. Love it
Written by @mestrada0321 - November 17th 2020
Verified Purchase
Adding extra weight to the suitcase
These packing cubes seem to be a great deal heavier than the ones I currently have in use.
Written by @nvanzeyl - October 24th 2020