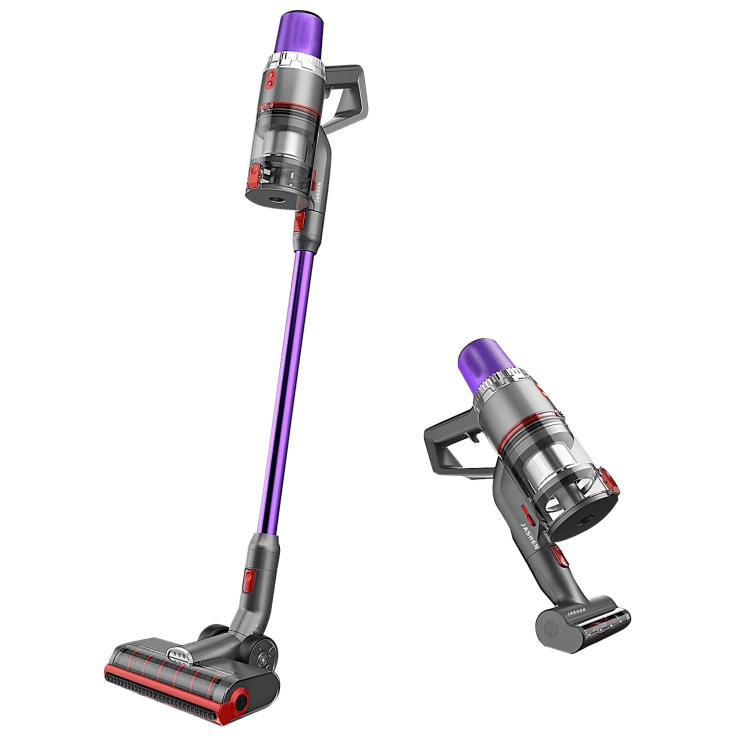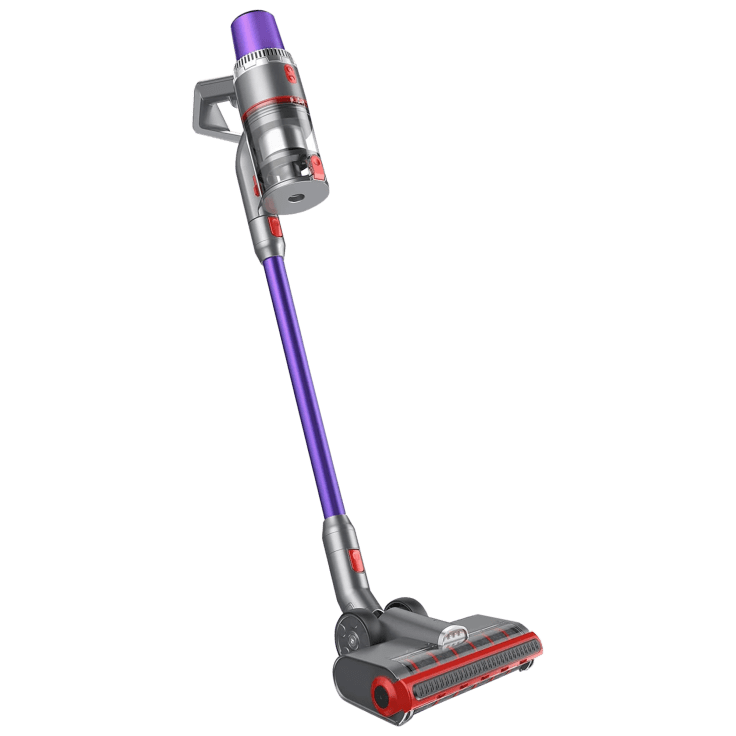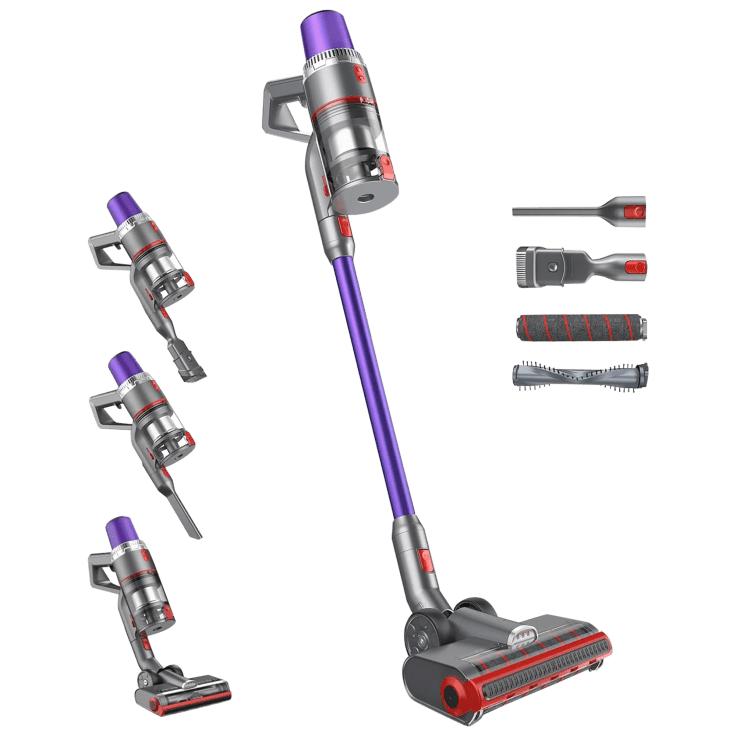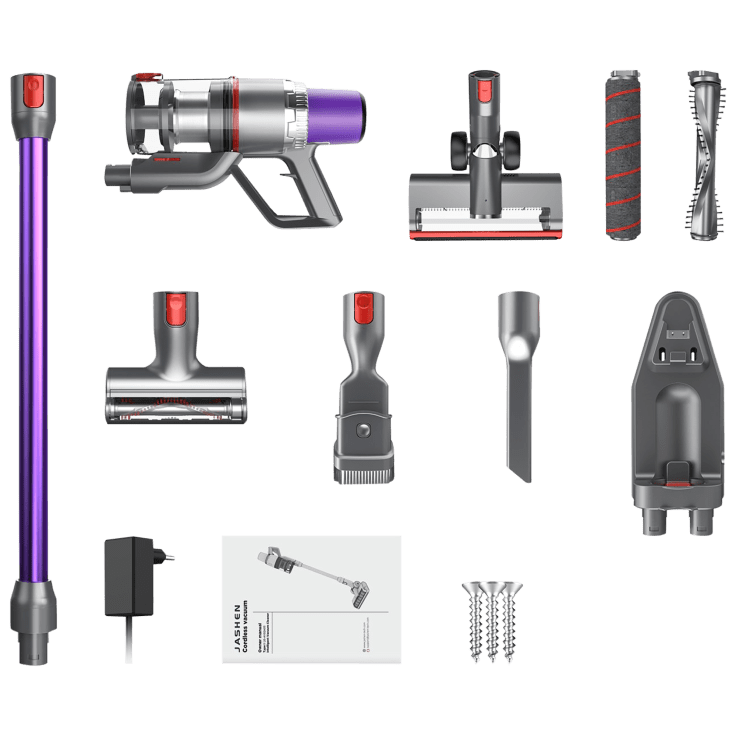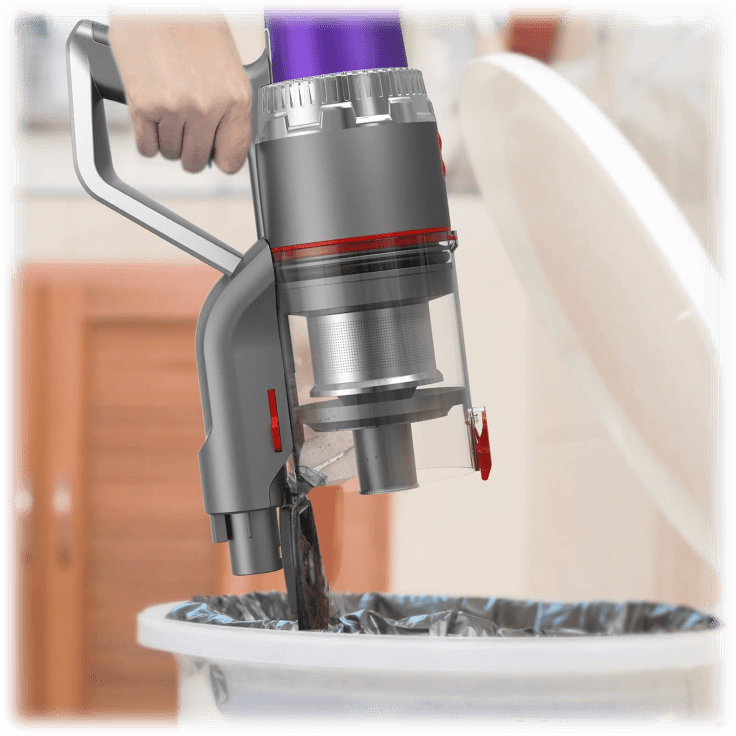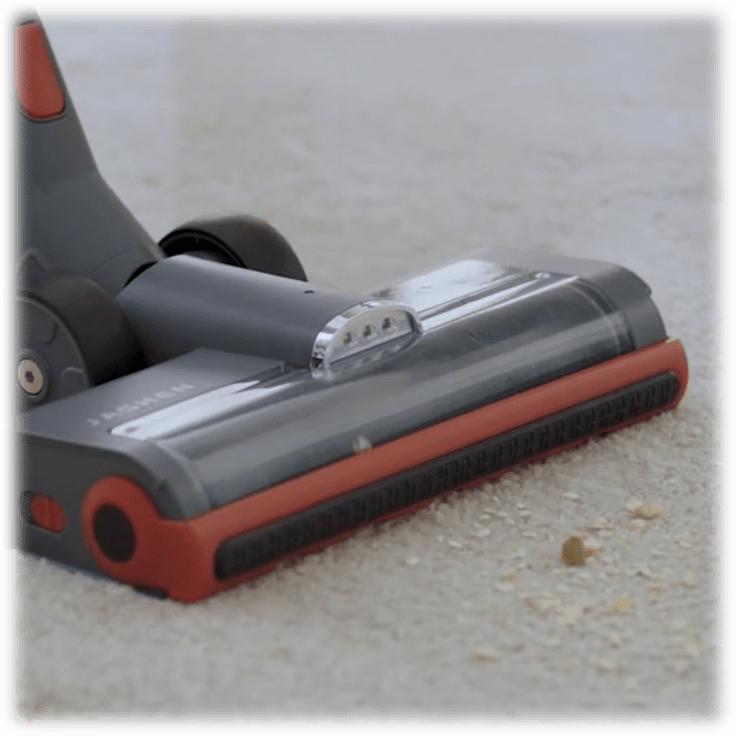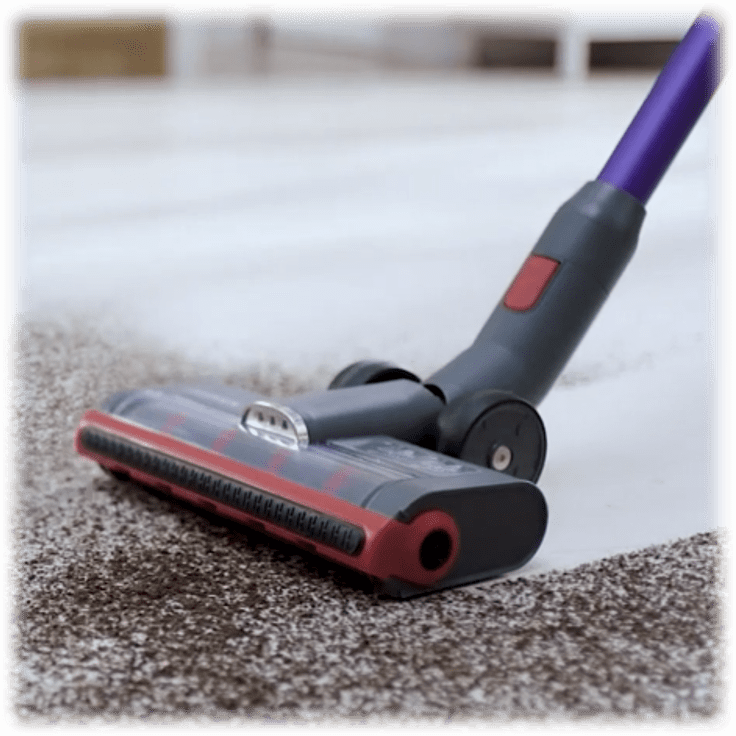 Jashen V16 Cordless Vacuum Cleaner
Features
Jashen cordless stick vacuum with 26000Pa hurricane suction almost reaches the suction of a traditional canister vacuum cleaner. Eliminates dirt, debris, pet hair, and tough messes with ease.
8-in-1 Cordless Vacuum:

Owning one gives you a cordless stick vacuum and a cordless handheld vacuum. With multi-functional accessories, you can reach under low furniture or up high to clean curtains, ceiling moldings, and light fixtures.

High Efficiency Filtration:

Jashen hardwood floor vacuum cleaner is equipped with a 5-stage sealed cyclone filtration system that collects fine dust with a HEPA filter and locks dirt debris in a dust cup. Regularly cleaning the filters and sponges will prevent weak suction and blockages.

2500MAH Lithium Battery:

7-cell top 2500mAh lithium ion battery packed in V16E vacuum provides a loss-free cleaning performance for up to 45 mins runtime. The hand held vacuum's battery is detachable and can be charged separately on the charging bracket.

Self-Sensing Led Light:

The floor brush head of the Jashen vacuum cleaner has a built-in self-sensing LED light, which automatically lights up in dark areas and automatically turns off in bright areas.
Specifications
26Kpa Powerful Suction
350W Brushless Digital Motor
Voltage: 120 Volts
Wattage : 350
8-in-1 Vacuum
45 Mins Long Runtime(Min Mode)
5 Stages High Efficiency Filtration System(99.99% Captures)
Carpet/Hard Floor Brushroll included
Self-Sensing LED Floor Brush
2500 mAh detachable battery

Batteries: 1 Lithium Ion batteries required (included)

Washable Filter & Strainer
3 Suction Modes
One-Touch-Empty & Cleaning Alert
Multi-charging Ways
Dimensions: 27.16"L x 11.45"W x 6.6"H
Weight: 12.10 lbs
What's Included?
1x Main Motor with 26KPa Suction
1x Automatic Sensor LED Light of Floor Brush Head
1x Washable Hepa Filter
1x 2500 mAh Detachable Battery
1x Adapter
1x Dusting Brush Tool
1x Crevice Tool
1x Vacuum Cleaner Machine
1x User Manual
Warranty
Reviews
Fantastic sweeper!
This is really easy to use and cleans like a pro! My old vacuum was leaving lots of dirt! This is fantastic! Two of my friends want to order too!
Written by @CarolArmstrong - April 19th 2023
Love it!
Just received my JASHEN vacuum cleaner. It was easy to assemble, and is now fully charged and ready for use. It handles well and gets the job done. Thank you for the great deal MorningSave!
Written by @shadrickc - June 17th 2023
Verified Purchase
What I like most about your vacuum
I am disabled and cannot lift or push heavy items, your vacuum cleaner is light weight and easy for me to manage! It has made cleaning my home much easier for me.
Written by @karenboykin - April 21st 2023
Verified Purchase
Good product
I just received my cordless vacuum and have only used it once but so far I am satisfied with it. It was pretty easy to use and rolls and maneuvers very well on the floor and around corners. The suction is pretty good for a stick vacuum. The charging station is hard to put on the wall so be prepared to get a bit frustrated with that. The panel on the back should be removable so that you can see how to get the screws into the wall but it isn't. I can't say how long the battery last because I only used it for about 10-15 minutes.
Written by @Carinitha - June 20th 2023
Verified Purchase
Great vacuum
I love how light weight it is and it picks up nicely!!! I highly recommend this vacuum!!!
Written by @Nicksgirl38 - April 2nd 2023
Verified Purchase
Love it!
A great value for the money! It cleans better than another well known cordless brand my daughter uses.
Written by @carolynlyew - April 2nd 2023
Verified Purchase
Nice Vacuum Cleaner
I like that it's easy to use & light weight. It picked up all the dog hair on carpet & floor.
Written by @DianneFo - May 4th 2023
Verified Purchase
LOVE THIS VACUUM
This product is great! Easy to use, easy to charge, gets in every corner. It can even keep up with our new puppy!
Written by @SearsBA - June 25th 2023
Verified Purchase
Works great!
This is just what I needed for quick clean-ups. Using as an upstairs vacuum for easy cleaning. Very powerful and easy to use
Written by @laurenfeagin - June 18th 2023
Verified Purchase
Great buy
This vacuum is small but mighty. I live in a small home so this is perfect for me as it does not take up a lot of room… A real space saver.
Written by @MannGloria - April 1st 2023
Verified Purchase
Great product
I love this because it's lightweight and easy to use.
Written by @TLTully - April 16th 2023
Verified Purchase
Great cordless vacuum
It works good and it picks up everything I want it to pickup.
Written by @Ashsher - May 18th 2023
Verified Purchase
picks up deep dirt u don't know u have in your carpets. Easy to use
Written by @fiatgirl7 - May 2nd 2023
Verified Purchase
Great buy..
Written by @HACEV690 - May 18th 2023
Verified Purchase
Best price cut
Perfect

Written by @Giuliagm - May 26th 2023
Verified Purchase
We love it! So far we just vacuumed our wood floors. Can't wait to use it on our area rugs and furniture. So lightweight, yet powerful suction!
Written by @nadineob - April 30th 2023
Verified Purchase
I am thoroughly impressed with this vacuum cleaner
Written by @hima - June 16th 2023
Verified Purchase
Love it!
Bring back popcorn machine
Written by @Colorconnection - May 6th 2023
Verified Purchase
Great value
Written by @territoml - April 3rd 2023
Verified Purchase
Good cordless vacuum, not Dyson, but close
I have a Dyson V8 and I've been wanting another cordless vacuum for my basement, but didn't want to spend the money on another Dyson. I found this at a good price and pulled the trigger. So far I like it. It has good suction and 3 power modes, low, med and high. Unlike Dyson which only has low and high. The roller is similar to Dyson which won't get hair wrapped around it which is nice. It came with a wall mount, 2 attachments and an extra brush roller (different than the default one). The led screen on the top is nice to show power level and battery level. The only thing I don't like about this vacuum is that there is no trigger to power it on/off. Instead there is a power button that you have to press to turn it on and off. If I would have know this I might not have bought it. The convenience of a trigger is nice. Overall I'd say buy it if you can find it at a discount price and don't mind not having a trigger.
Written by @windwill - June 16th 2023
Verified Purchase
Didn't take him long to put it together it's nice haven't used it yet I wanna make sure my car would clean so it don't smell like animals because sometimes my daughter's dog stays in my vacuum smells like animal so I walk this product from you I had a shark but I like this one is cordless and you couldn't beat the price Kelly
Written by @KellyThorne - July 17th 2023
Verified Purchase
Vacuum don't stand up.
For one I don't like that it doesn't stand up within it laying up against the wall. 2 I thought it was foldable. The style is ok it vacuum both rug and my hardware floors good. I was say a 3 star
Written by @sadelove12 - July 17th 2023
Verified Purchase
A lot heavier than they said…i have to give it Away!!
…Too much Bother to return
Written by @MaMaRuthie - April 11th 2023
Verified Purchase
Battery charge doesn't last long
Written by @FelixThomas - May 16th 2023