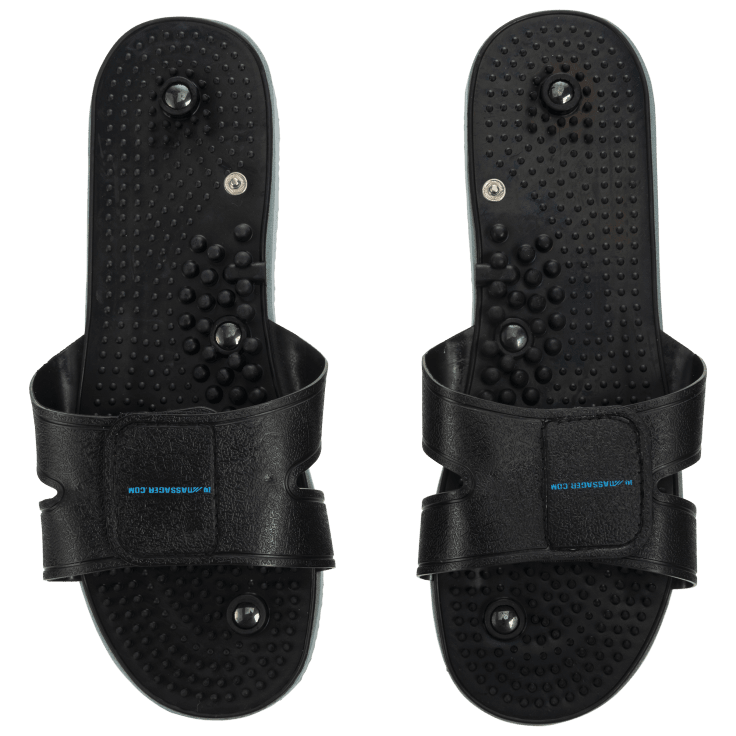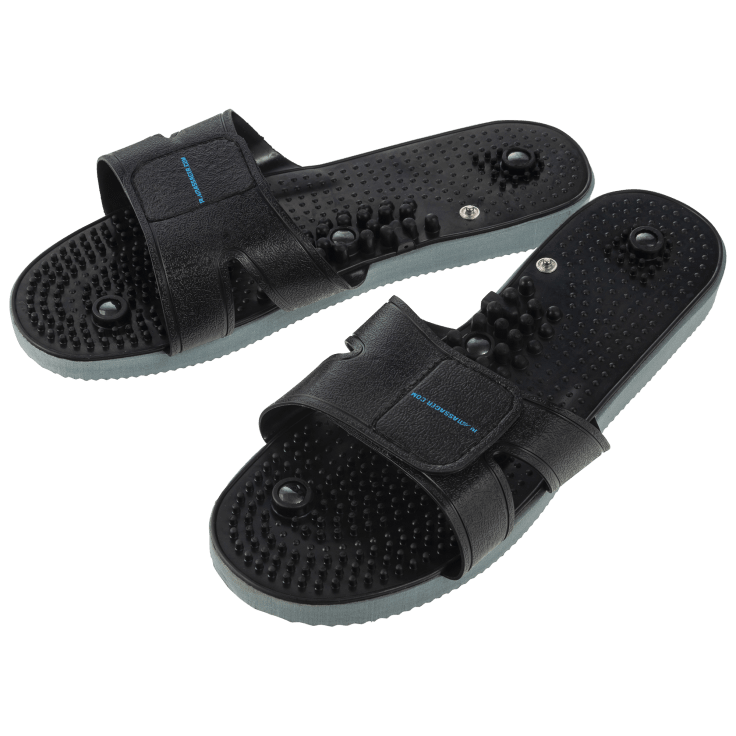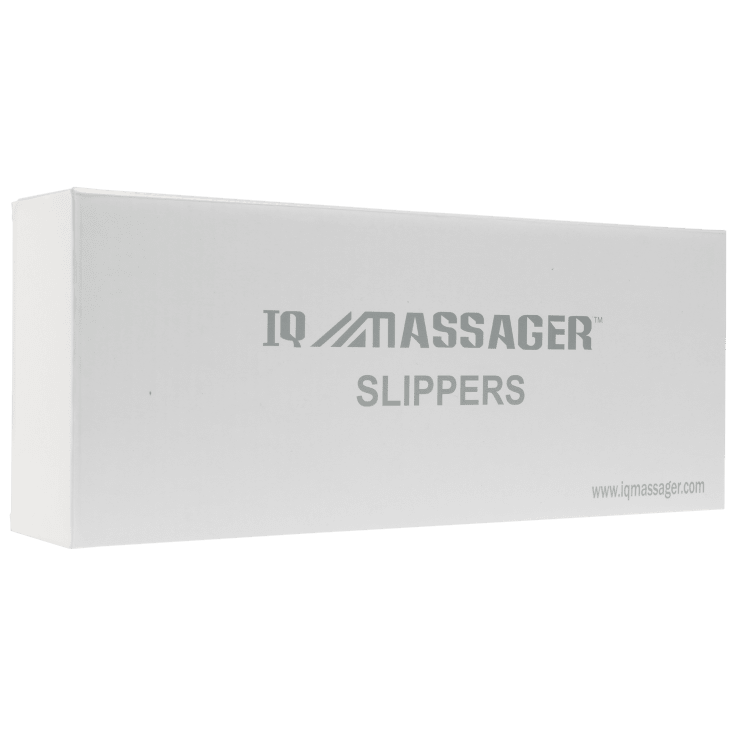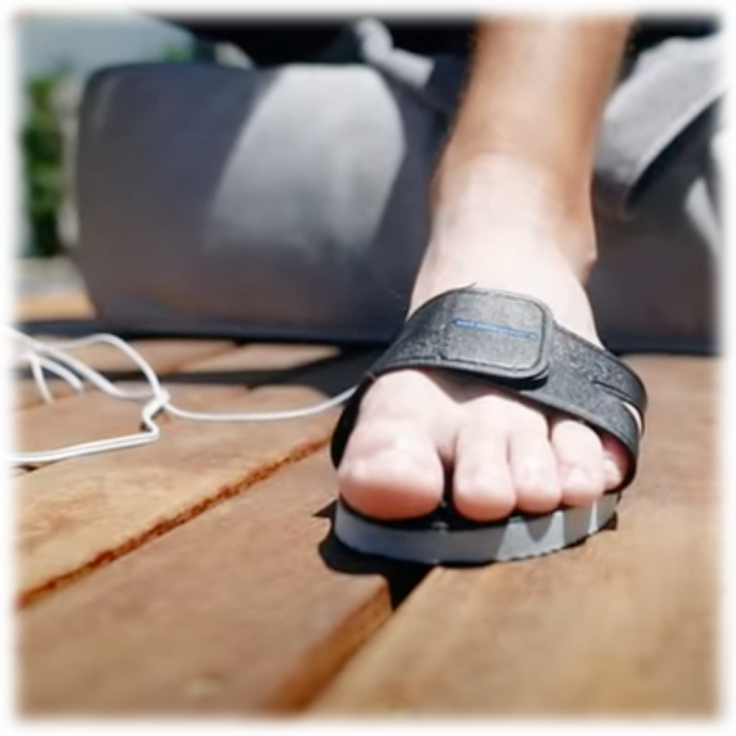 IQ Technologies Foot Massaging Slippers
Features
The Acu-Slipper massaging shoe will work with any of the IQ Massager TENS/EMS units (not included)
Set your mode on the first mode setting while using Acu-Slippers
Sit back and relax, let the foot massage relieve the stress on your feet and ankles
The ultimate accessory for relieving tired and sore feet
Relief from foot, ankle, or lower leg pain
Relief from foot and leg fatigue
Increased circulation
Nerve activation
Specifications
TIP: If your unit does not have a massage shoe function just use the first mode on your unit.
How To Use
Connect the electrode wires with massage shoes
Fit your feet to shoes
Insert the plug of the electrode wired into the output of the device
Adjust the strength
What's included?
1x Pair of IQ Massage Foot Massaging Slippers
Warranty
Estimated Delivery Date
Monday, Mar 27 - Wednesday, Mar 29
Reviews
Verified Purchase
Cool Foot Massager!
We love them! Does not come with tens machine! Read description!
Written by @TiaG56 - February 28th 2023
Verified Purchase
I love my stuff thanks
I love my stuff but is too small
Written by @ayerh - February 19th 2020
Verified Purchase
Missing Part
I received the slippers but the plug or the instructions were not in the package, so I wasn't able to try them out. Now I have to go through the trouble of contacting customer service to get the rest of the package or my money back.
Written by @Mbeth50 - June 6th 2022
Verified Purchase
2 Sizes too Small
Do not order unless you have elf feet. These slippers will not fit. I'm guessing these fit a woman size 8. Was looking forward to the foot pain relief but wasted $17.
Written by @SaintPaddy - December 15th 2022
Verified Purchase
I want a return label… no plug included. They are so small. I want my money back. I ordered these for my husband & son. They worthless

Written by @maryjogrossi - November 24th 2022
Verified Purchase
Written by @Gstal - December 13th 2022