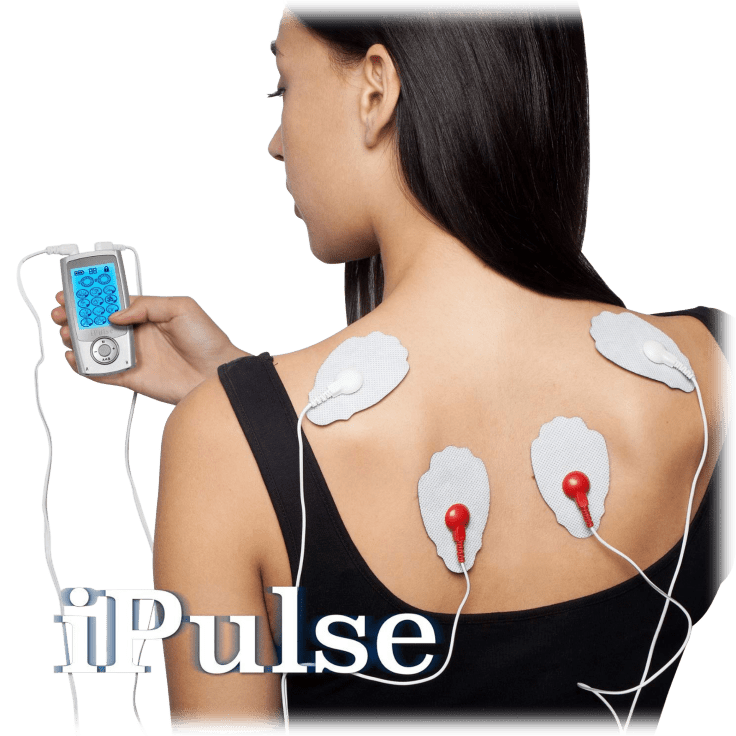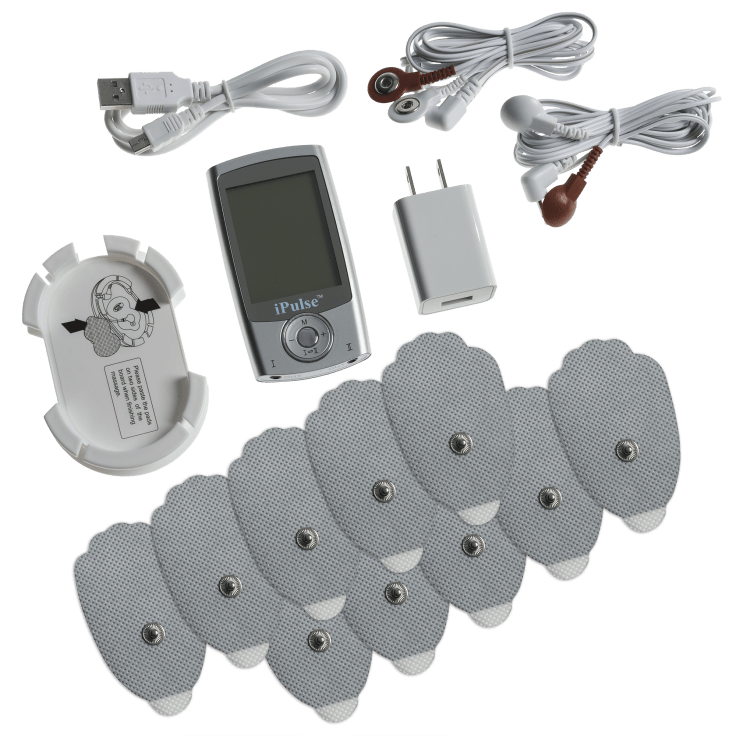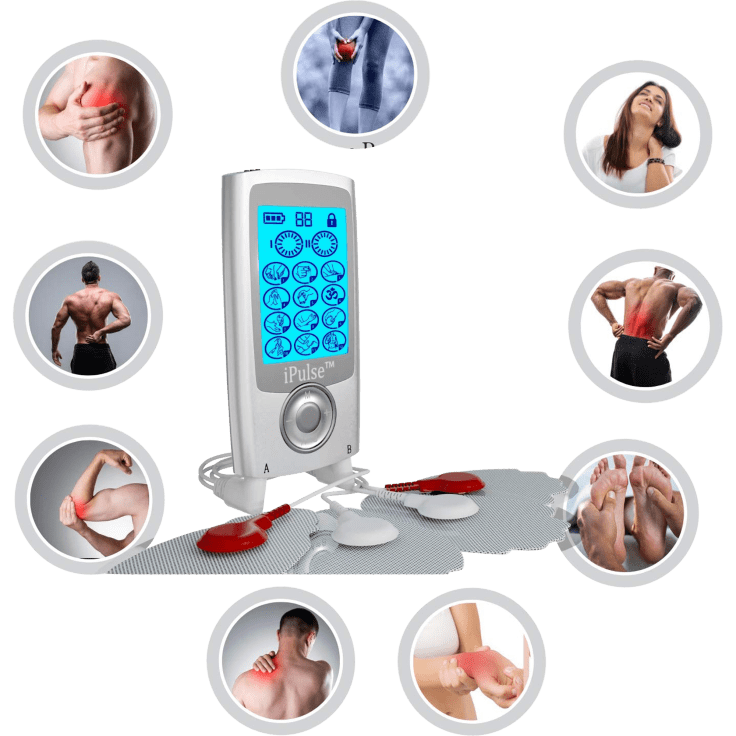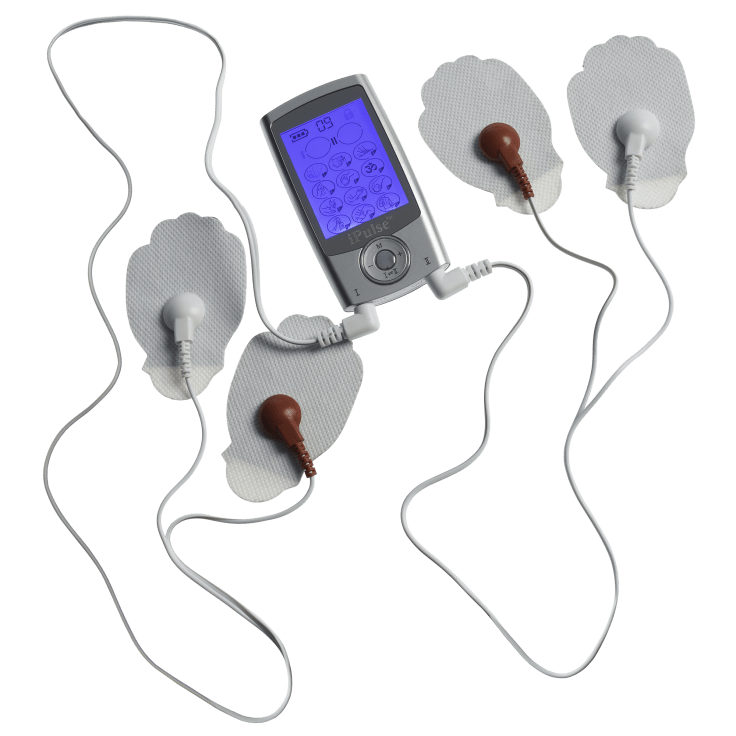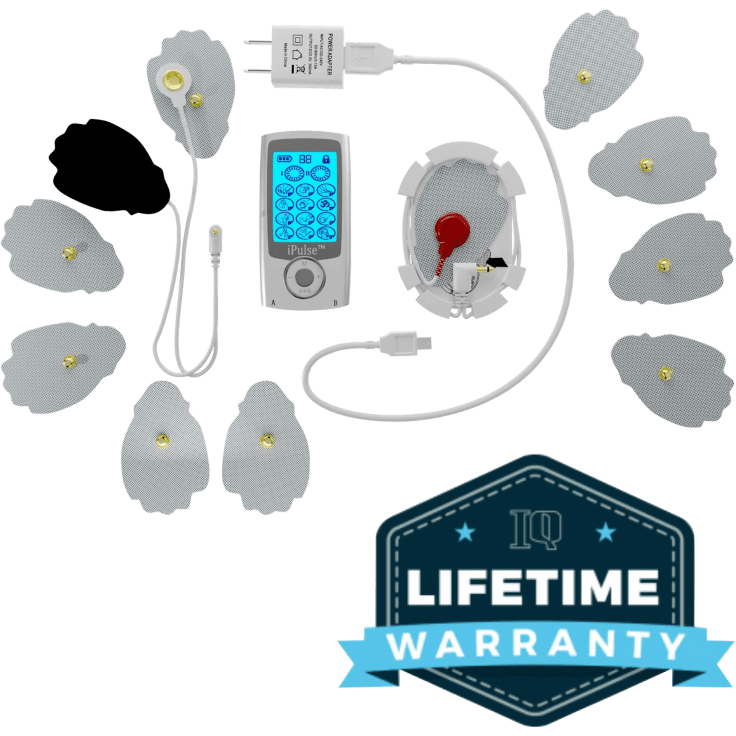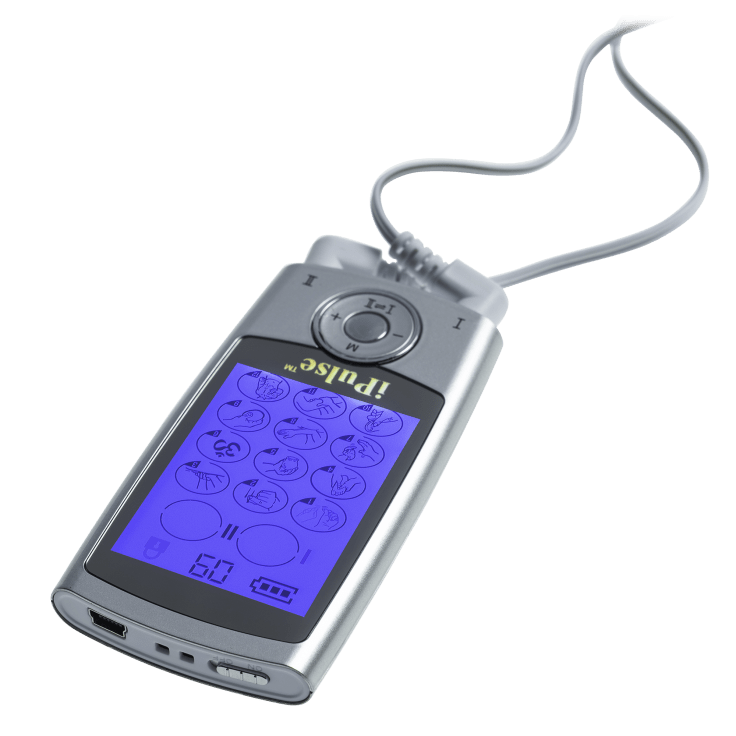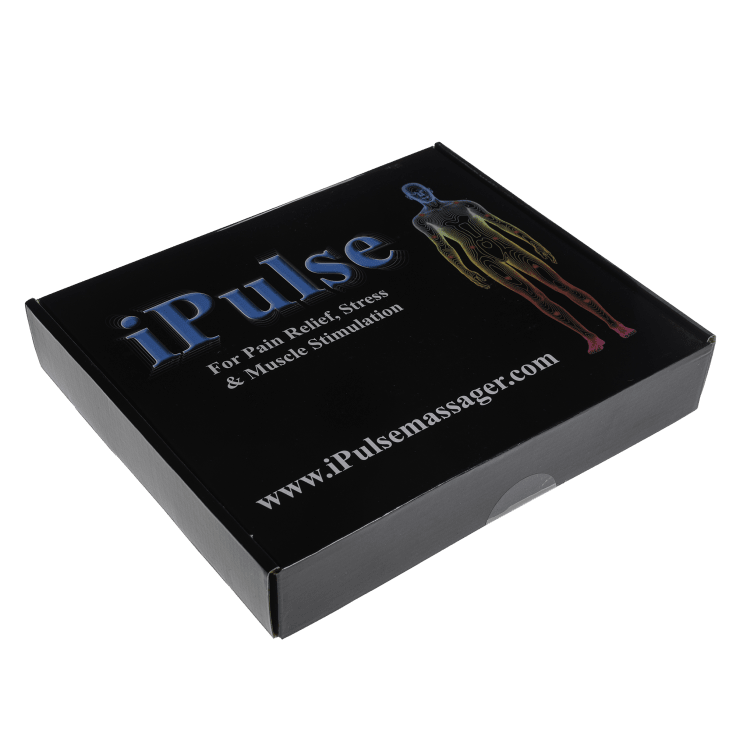 iPulse 12-Channel TENS + EMS Stimulation Unit with 10 Pads
Features
LIVE PAIN FREE DAILY - iPulse Massager Mini relaxer electro unit is your ultimate medical electrotherapy solution. With a super mini size, smaller than an iPod, our digital pain management portable healthy machine is a real wonder maker! 12 effective and relaxing stimulation high frequency addictive programs for men or women.
FDA CLEARED PRIVATE THERAPIST - 12 custom designed massage modes: Kneading, Acupuncture, Tapping, Scraping, Cupping, Combination, Swedish, Thai, Korean, Shiatsu, Foot & Sport massage. Great for fitness recovery, problematic stress areas, soreness & stiffness, injury rehabilitation, chronic arthritis, spinal joint flex pain relief of shoulders, arms, lower back, neck, abdominal abs, cramps, legs & feet, knees, hips or elbows.
#1 THERAPEUTIC METHOD - The best electric shock wave therapy accessories for underlying skin & body nerve fibers: Two outputs with A & B switches, 10 self-adhesive pads, 20 intensity levels of strength, rechargeable lithium battery, Adjustable timer for your convenience (10-60 minutes) and a built-in digital LED display which is super easy to read & understand.
PRODUCT PORTABILITY IN ITS BEST - Now you can use it anywhere: indoor, outdoor, in the office or at home. It will fit easily even in your pocket! It's a fantastic product and a unique gift to anyone! Get the newest impulse machine version, which excels with all its muscular stim pulse features, high professional tech performance and unbeatable comfort!
INSANE LIFE-TIME WARANNTY – IQ Technologies Inc. iPulse massager mini medical devices are FDA cleared Class II, OTC (Over-the-counter) and offer you a safe, non-invasive & drug free method you must try! We stand firmly behind quality and offer you a life-time support and warranty you need for your risk-free purchase! Say goodbye to your pain relief pills and hello to your new revolutionary private therapist!
More
HOW DOES IT WORK?
iPulse Massager Mini will deliver low-voltage pulses (TENS - stands for "Transcutaneous Electrical Nerve Stimulation") to your skin to stimulate the nerve fibers, effectively blocking the pain signal to your brain. Also, increases natural endorphins - a natural pain reliever.
WHAT IS EMS?
"Electrical Muscle Stimulation" (EMS) also known as neuromuscular electrical stimulation (NMES) is the elicitation of muscle contraction using electrical impulses. EMS has the potential to serve as a strength training and rehab tool as well as offer post-exercise recovery benefits for athletes.
Specifications
In the box
Two outputs with A & B switches
Digital LED display
10 self-adhesive pads
12 massage modes: Kneading Acupuncture Tapping Scraping Cupping Combination - Swedish massage Thai massage Korean massage Shiatsu massage Foot massage and Sport massage
Adjustable timer for your convenience (10-60 minutes)
20 levels of strength
Extremely small dimensions
Rechargeable Lithium battery
USB cable for charging (wall adapter not included)
*If you have certain medical conditions, please consult your doctor before using this product.
Warranty
Estimated Delivery Date
Tuesday, June 16th - Monday, June 22nd. Due to a high volume of orders, delivery times are longer than usual.