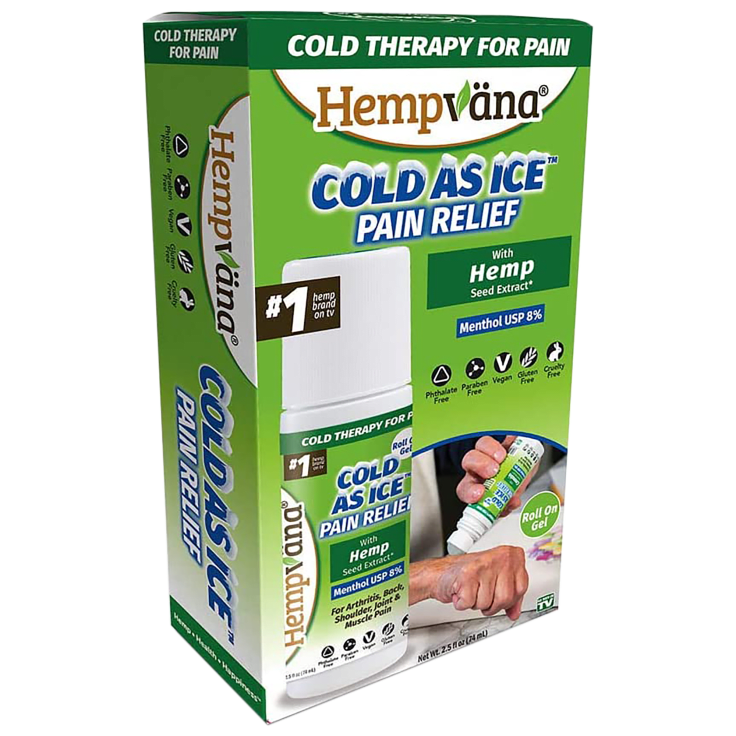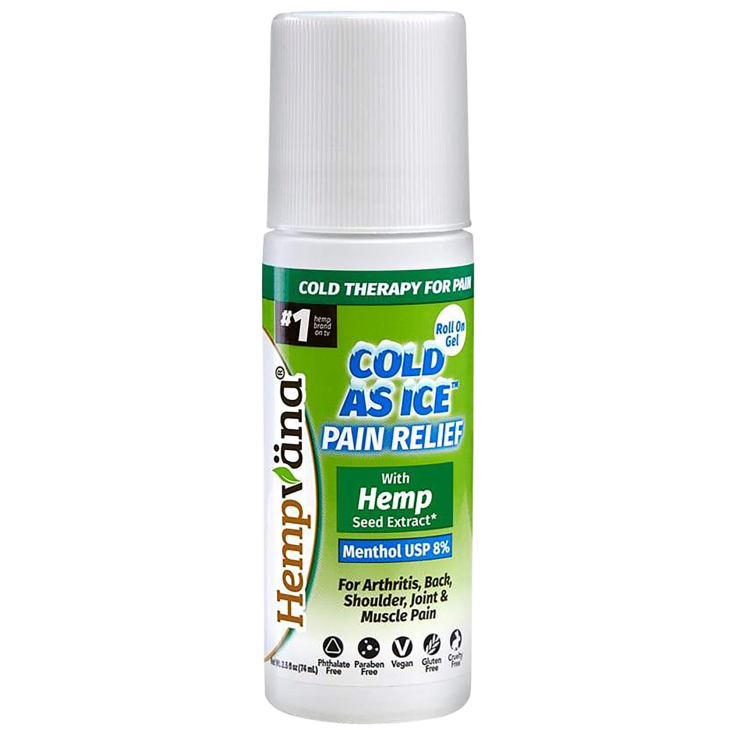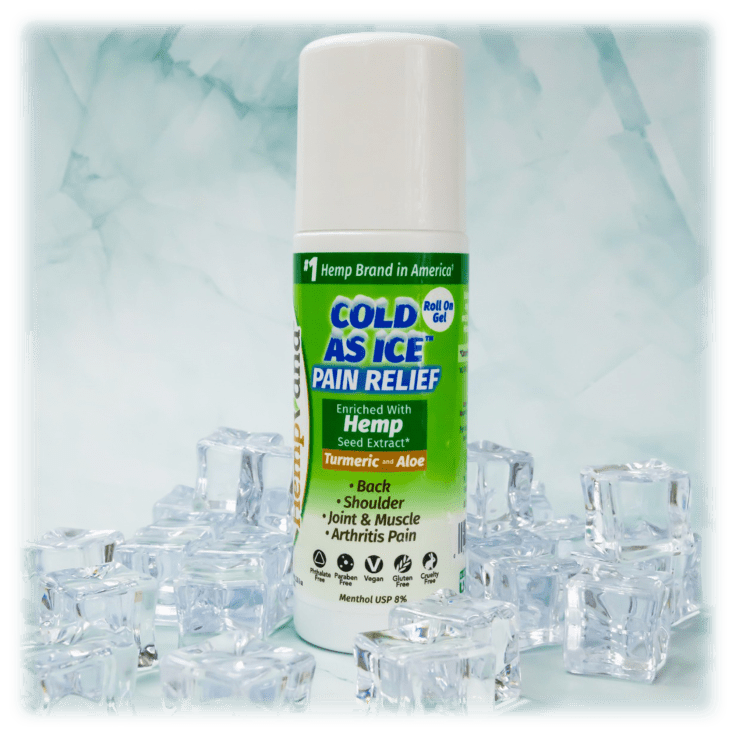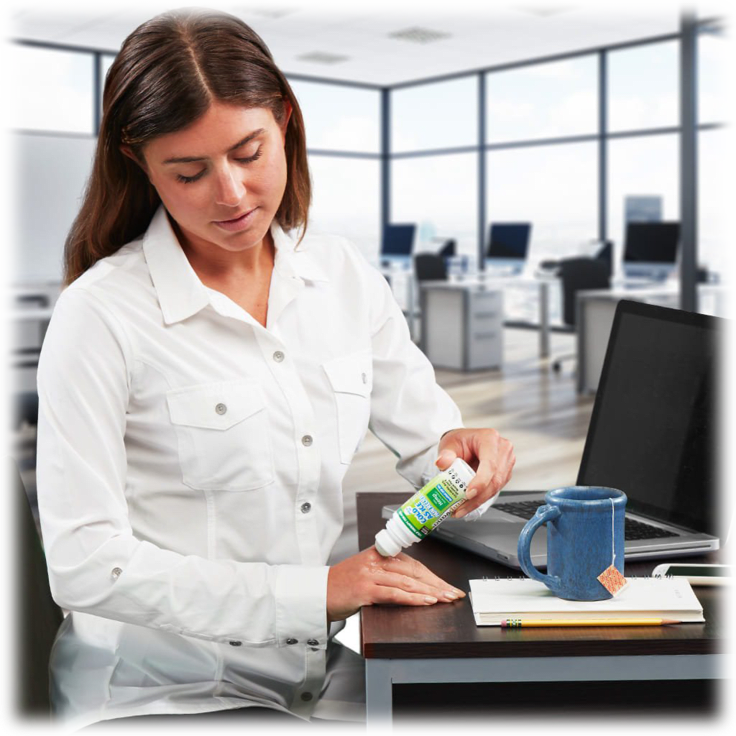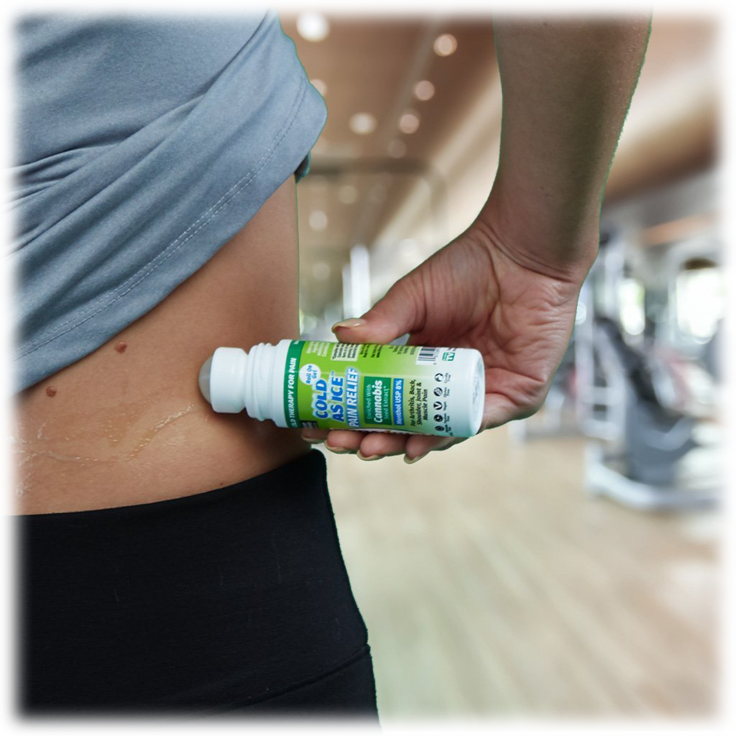 Hempvana Cold As Ice Roll-On
Features
FEEL YOUR BEST Hempvana® Cold As Ice™ provides soothing, cooling relief, thanks to the power of menthol. Plus, it's a convenient roll-on applicator, just roll it on and feel cooling pain relief fast. Start feeling your best with the help of Hempvana® Cold As Ice™.

MUSCLE SORENESS AND ARTHRITIS If you've ever been overworked at the gym or pushed yourself doing some other type of task, like moving furniture or painting a room, then you know how painful muscle is soreness can be. Try applying it to your backache, sprains, strains, and bruising. If you suffer from osteoarthritis, Hempvana® Cold As Ice™ can help soothe joint pain during times of inflammation.

ENRICHED WITH HEMP SEED EXTRACT What sets Hempvana® Cold As Ice™ apart from other types of pain relief is that it's enriched with hemp seed extract, which is known for its moisturizing benefits. The hemp seed extract is an occlusive moisturizer, which helps lock in your skin's moisture while providing a protective barrier. Plus, it aids in absorption. Shouldn't your skin feel just as good as you feel? That's what we thought.

HOW DOES MENTHOL WORK? Menthol has been used for its medicinal properties since antiquity. It's no surprise that it's a popular analgesic is modern medicine. So how does it work and why does your skin feel cool and tingly after applying it? Menthol activates the cold-sensing ion channel TRPM8 and inhibits calcium ions (Ca++) channel-blocking.

SOURCES: ScienceDirect, National Institutes of Health (NIH)

CONVENIENT ROLL-ON Hempvana® Cold As Ice™ features a roll-on applicator, making it ideal for on-the-go application. Unlike other ointments or creams that you need to apply with your fingertips or hands, all you need to do with Hempvana® Cold As Ice™ is roll it onto the skin where you feel pain. And because Hempvana ® Cold As Ice is targeted pain relief, you feel relief fast. Toss a tube in your gym bag, keep one in your purse, and, of course, always have a tube of Hempvana® Cold As Ice™ ready in your medicine cabinet.
Specifications
Dimensions: 8x4x2
Weight: 0.3 oz
What's Included
1x Hempvana Cold As Ice Roll-On
Warranty