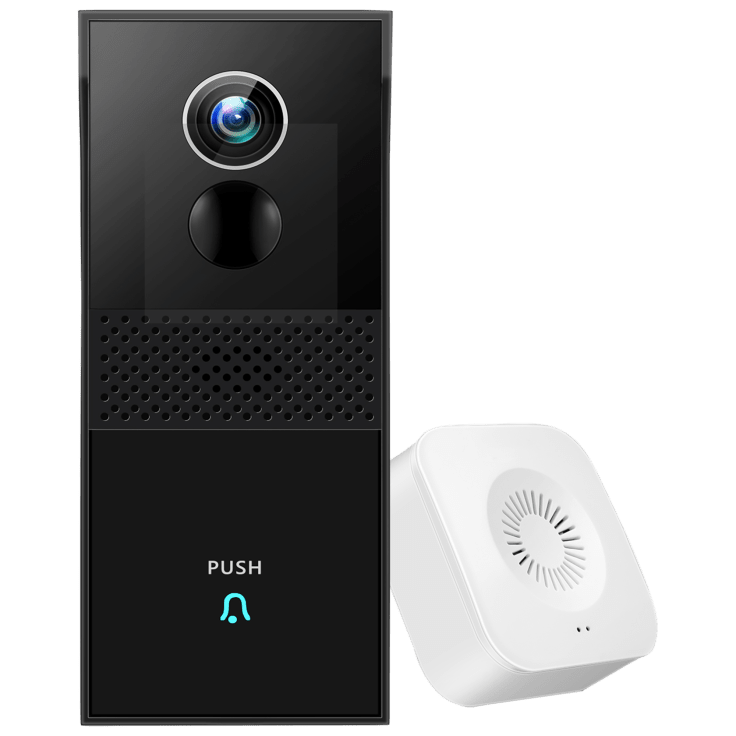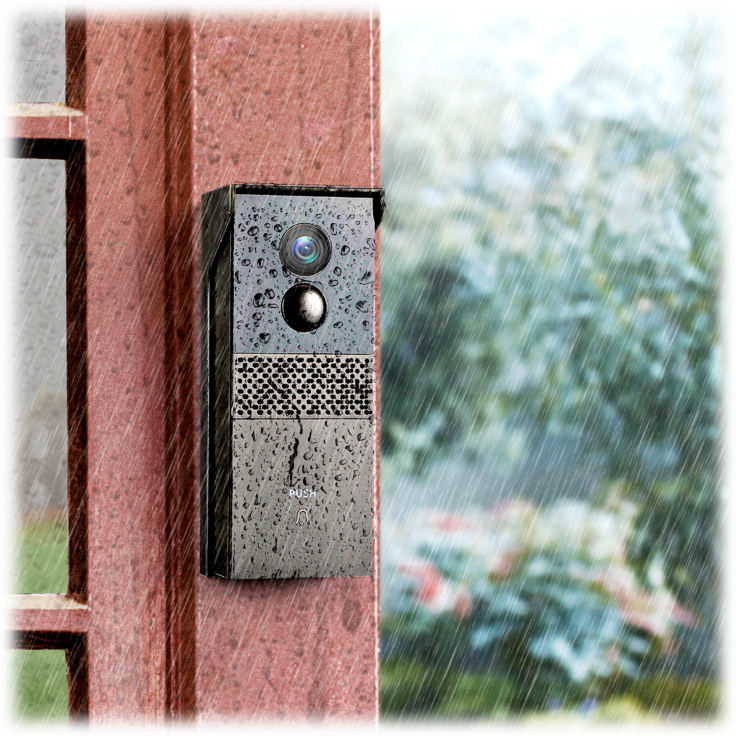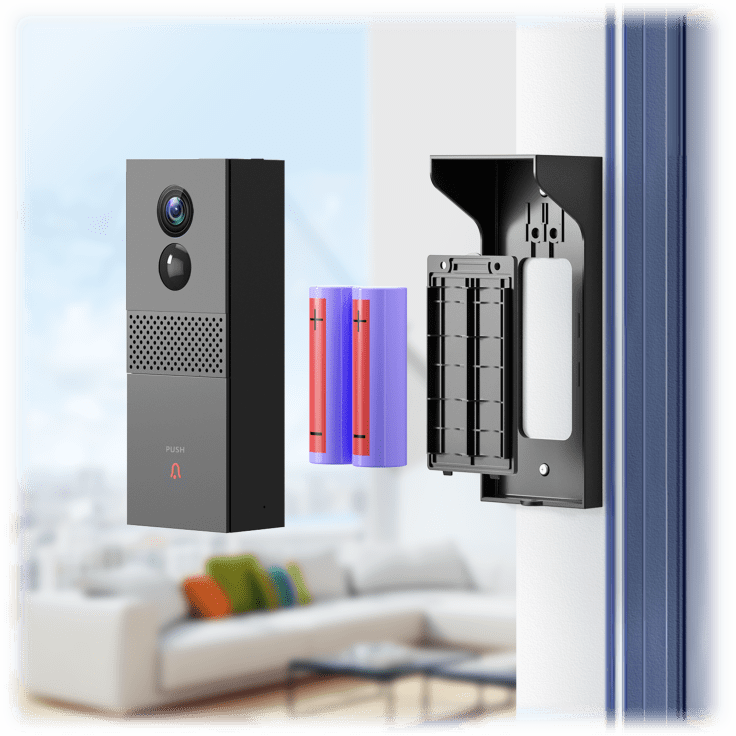 HeimVision Greets 1 Smart Video Doorbell
Features
HeimVision Greets 1 features a 166° viewing angle, 1080P Full HD Camera, capturing & recording the visitors before they press the button.
The IR sensor allows a clear viewing at night.
Featuring the latest AI humanoid recognition technology, HeimVision Greets 1 automatically activates when humans are detected.
Greets 1 features an adjustable detection zone through HeimLife App, avoiding feeding alerts to your mobile devices for every single passer-by while noticing you on visitors that you care.
The HeimLife App sends real-time alerts upon spotted suspicious movements.
The built-in duplex microphone and speaker provide real-time communication with visitors via HeimLife App from anywhere.
The 2 rechargeable 9600 mAh batteries grant continuous use for up to 6 months per charge.
Keep recording whether it'd be raining or shining with an IP65 Weatherproof Camera.
HeimVision Greets 1 doorbell supports both 100% cordless and existing doorbell wiring (Input AC/DC12V to 24V) installation options.
The Greets 1 door bell provides notifications through the HeimLife app, but supports two Storage Options:

MicroSD card, Max. 128GB (*Not Included)
Encrypted cloud storage through HeimLife app with one week free trial. Cloud storage option only accepts Paypal for payment.
Specifications
Product Dimensions: 12.4 x 6.9 x 10.8 inches
Item Weight: 6.65 pounds
Resolution Ratio: 1080P
Frame Rate: 25fps
Angle of Field: 166°
Power Input: 12V 1A/2A
APP: HeimLife
Only works with 2.4Ghz wifi
What's Included?
Doorbell with Bracket In Your choice of Color
Chime
User Manual
USB Cable
3M Adhesive Tapes
Torx Hex Key
Phillips Screwdriver
Nameplate Holder
Expansion Pipes & M3x20 Screws
Reset Pins & M3x5 Screws
Copper Wires with 2 U-shaped Terminals
Copper Wires with a U-shaped Terminal & Wire Nuts
Warranty
Reviews
Verified Purchase
MORNING SAVE
Thank you , This is the best product for doing your hairstyle when you're on the go too.
Written by @mzdezzie54 - January 30th 2022
Verified Purchase
Looks like a great product ,haven't set up yet. Thanks
Written by @0001957 - December 15th 2021
Verified Purchase
Thank You
Gonna try to install it today

Written by @ladylovecook1 - January 30th 2022
Verified Purchase
Written by @carenscruggs - January 29th 2022
Verified Purchase
Poor Battery /charging timing.
This product is pretty good only down sideis the time you get with the charge & not knowing what the batteries inside does for the door greeter…im charging the greeter every day it may last 18 to 20 hours 24 if your lucky. The photos are delayed from the movement it see's and you have to have a memory card to capture & record any activity. For some reason it maks a cracking noise while its monitors…& even more noise if your phone & greeter gets to close while on. Zooms are pretty good does give a broad range from the front door…but not very good quality. The intercom button isnt clear or loud to where you can hear it clearly…I pray I dont have to scar off anyone no time soon. But this is a great tool for the time being until maybe I can find one that at lease dont require so much charging just to give me viedo…or work period. I got 2 just because I was charging the 1st one so much & it was cheaper than others. I guess you can say I got what I paid for

Written by @Smilelovejoy9 - February 2nd 2022
Verified Purchase
Looks good
Written by @janice44601 - May 21st 2022