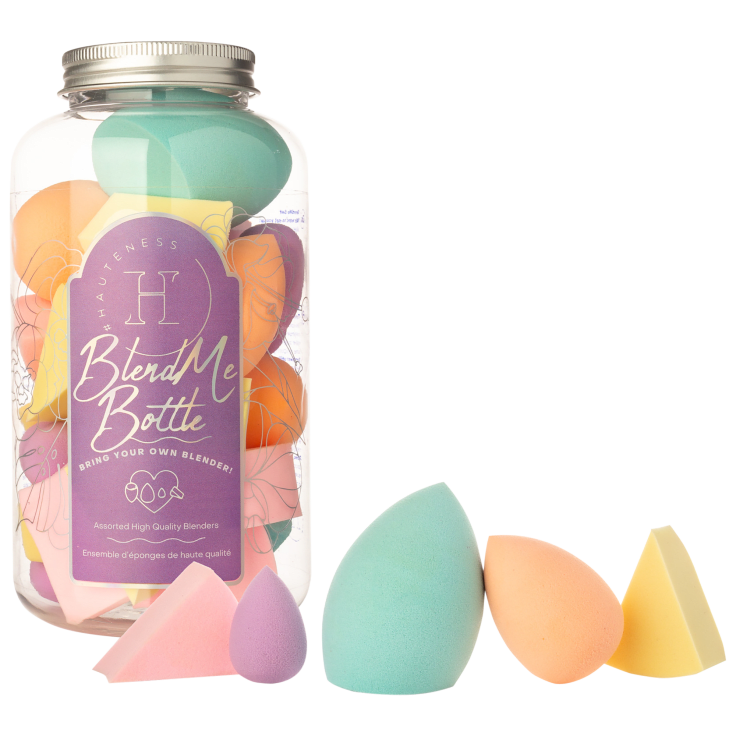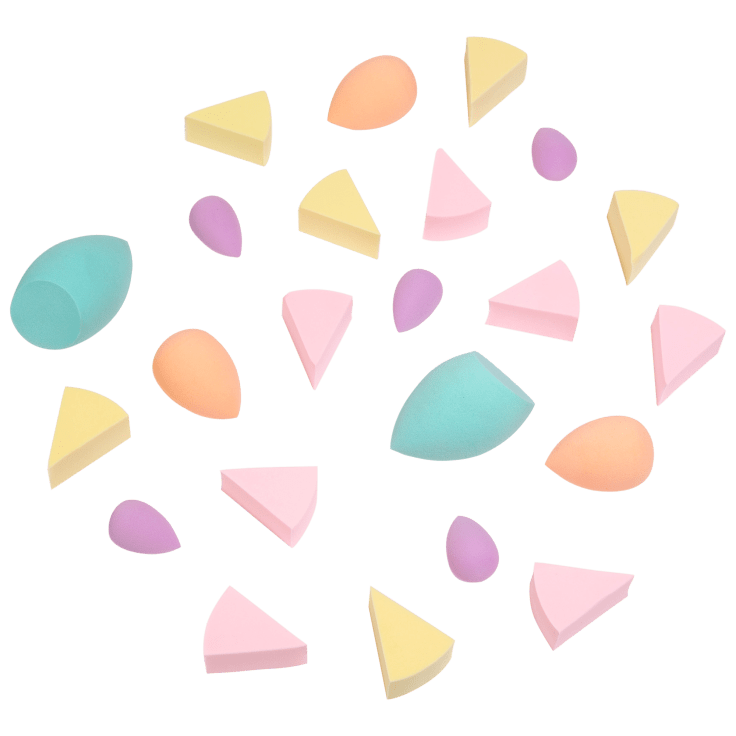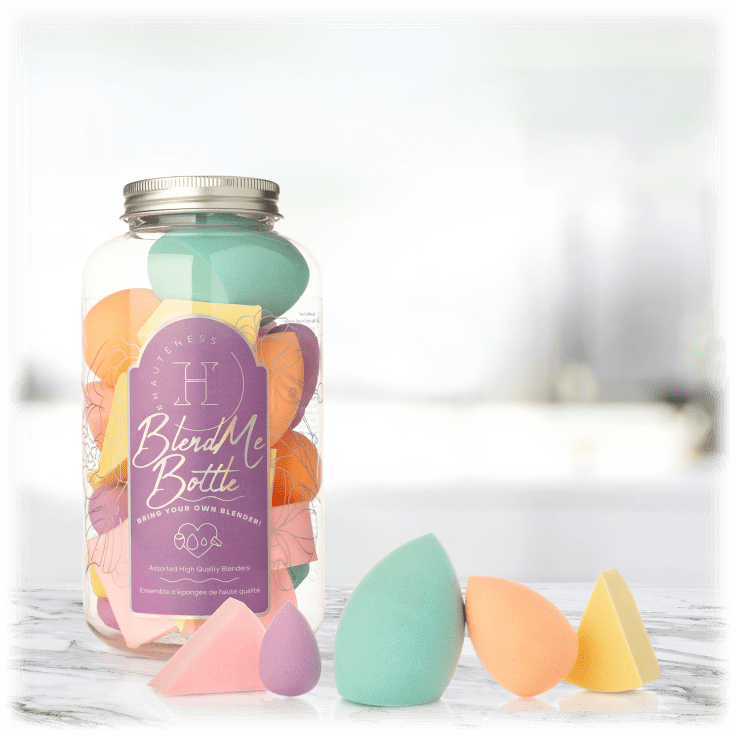 Hauteness BYOB BlendMe Bottle Blending Makeup Sponges
Features
We want to set you up!
Meet your new makeup lovers in the BYOB BlendMe Bottle a smartly curated beauty blender assortment
Apply your base & blend your contour with these super soft pillowy blenders and say "bye" too hard lines
How to use your blenders:

Dispense a small amount of foundation onto your blender and work into your skin
Apply multiple layers if needed
Blend easily and quickly without getting your fingers dirty (yay!)

Tip: Clean weekly with antibacterial soap to keep skin looking flawless!
Included In The Box
1x Bottle of Beauty Blending Makeup Sponges
Warranty
Estimated Delivery Date
Tuesday, June 9th - Monday, June 15th. We're temporarily prioritizing shipping some items to help customers stay at home during the COVID-19 pandemic. As a result, some deliveries will be longer than usual.