Estimated Delivery Date
Monday, Dec 26 - Thursday, Dec 29
Orders for this deal probably won't arrive by Christmas. Don't worry. You can print a gift tag to let your friends and family know your gift is on the way.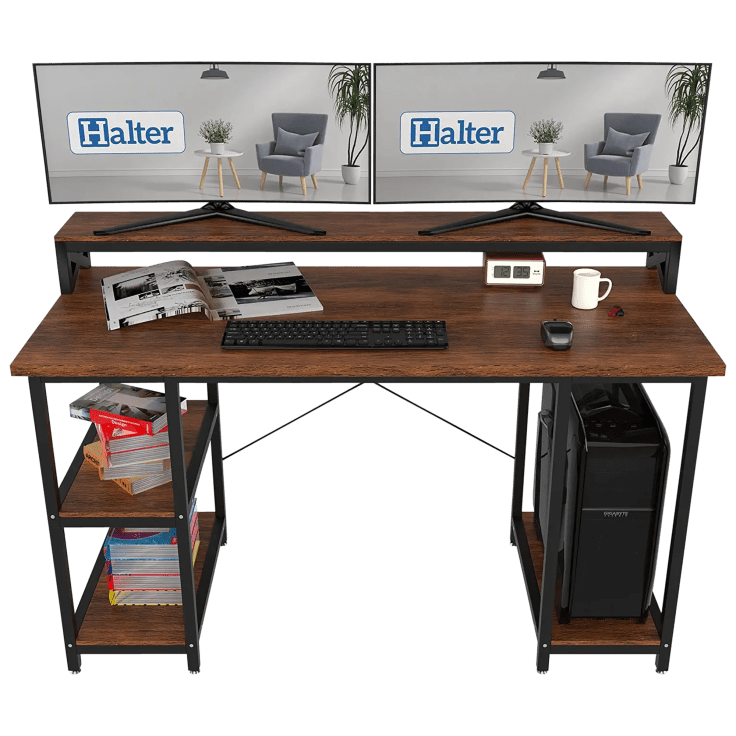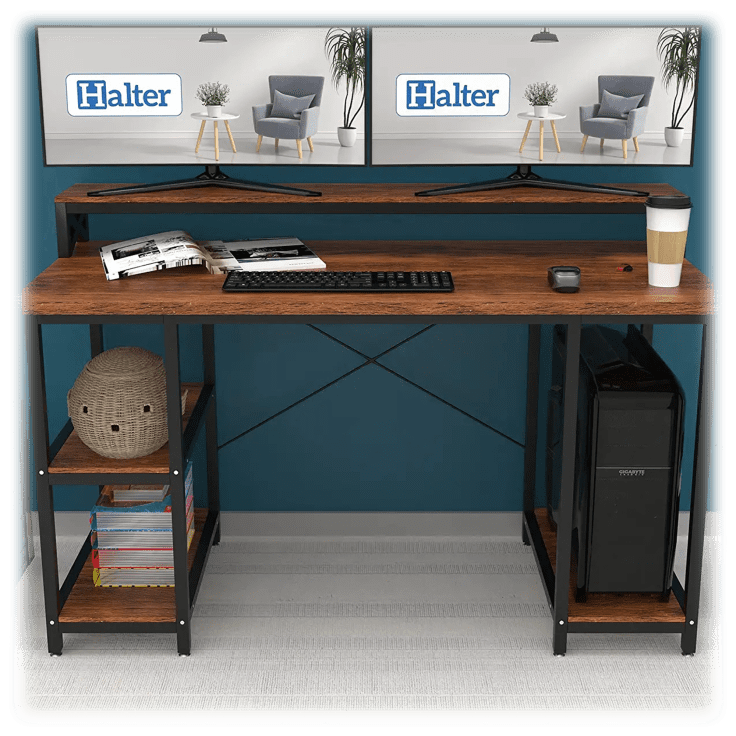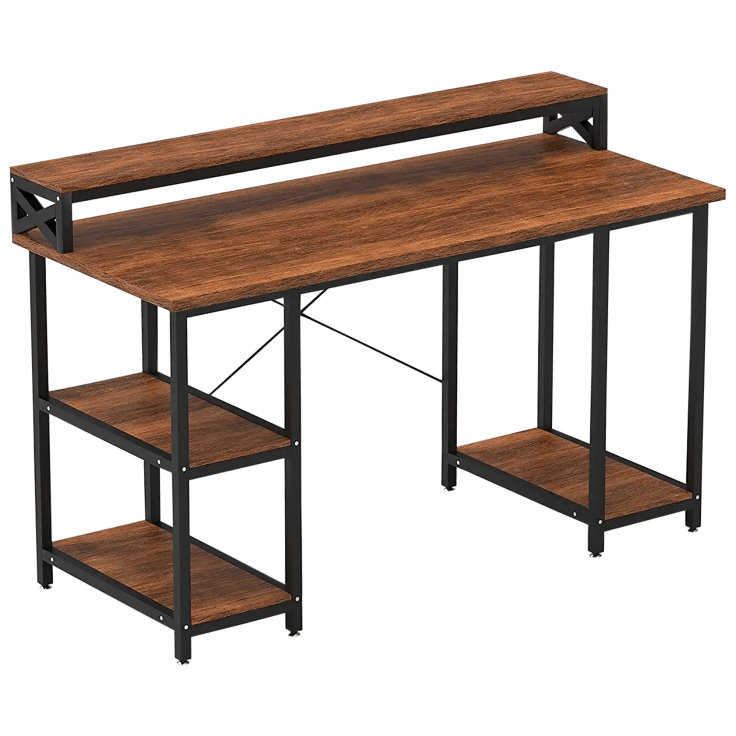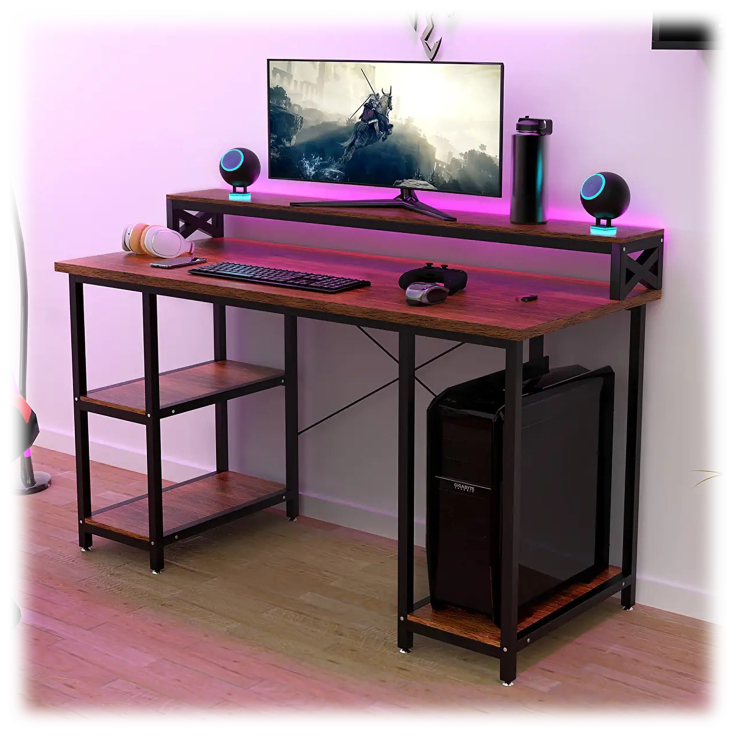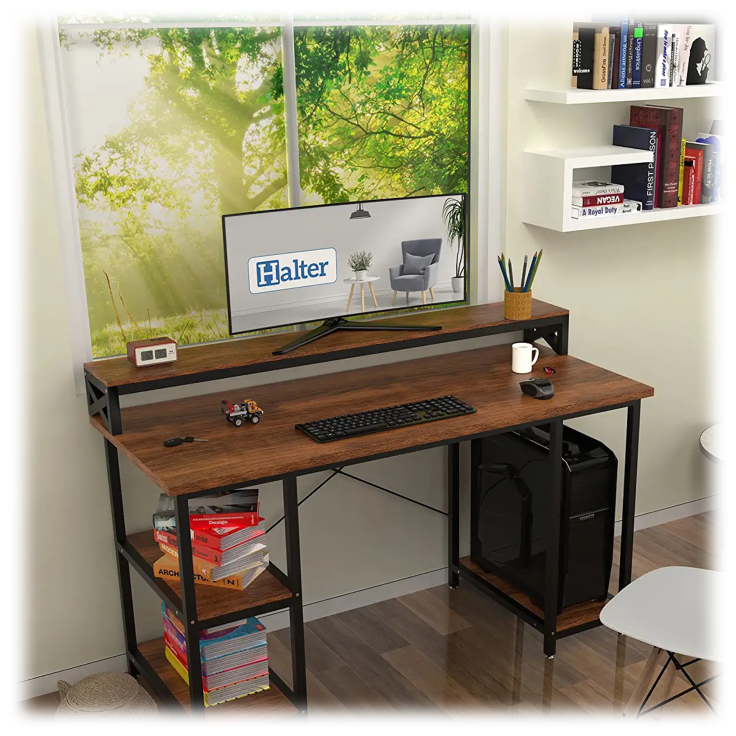 Halter Wood Computer Desk with Shelves
Features
Wood Computer Desk for Dual Monitors
Great to use as a desk or work station
Has more than enough room for your desktop monitor, CPU, keyboard, mouse, and printer
Your Perfect Organized Workspace
Computer desk with compartments that makes it easy to stay organized
55" inch surface gives you ample space to work
Makes a great study desk for homeschooling kids and teens
Sleek, Sturdy, and Wobble Free
A table desk for a home office that's built to last
Stable, wear-resistant, durable, and functional
Easy to assemble
Comes with tools and an easy-to-follow manual
A Desk That Matches Your Style
Designed with a warm, inviting wooden finish
Rustic style with storage that compliments any home or bedroom décor
Specifications
Dimensions: 23.62" D x 55.11" W x 19.01" H
Color: Walnut
What's Included?
1x Halter Wood Computer Desk with Shelves
Warranty
Estimated Delivery Date
Monday, Dec 26 - Thursday, Dec 29