Estimated Delivery Date
Monday, Dec 18
Orders for this deal should arrive by Christmas.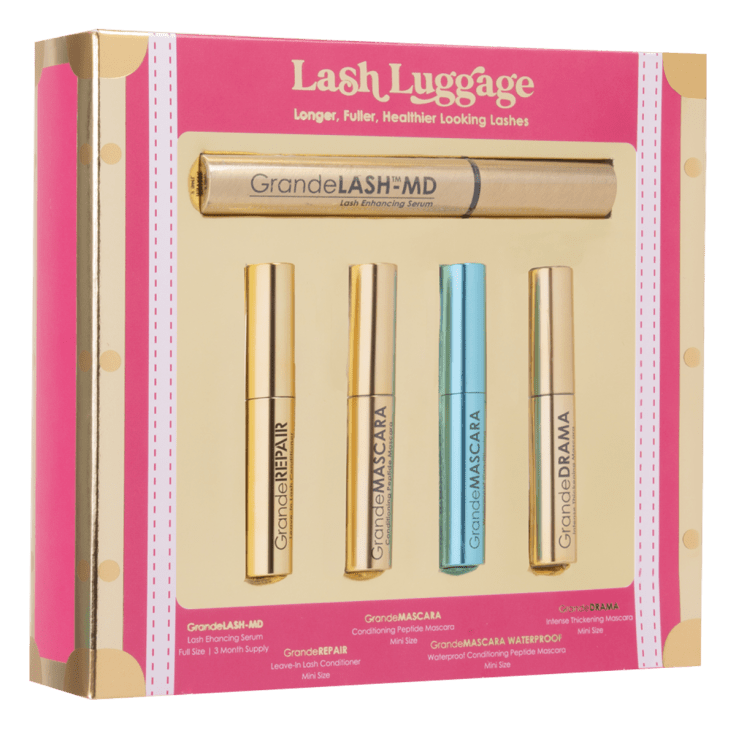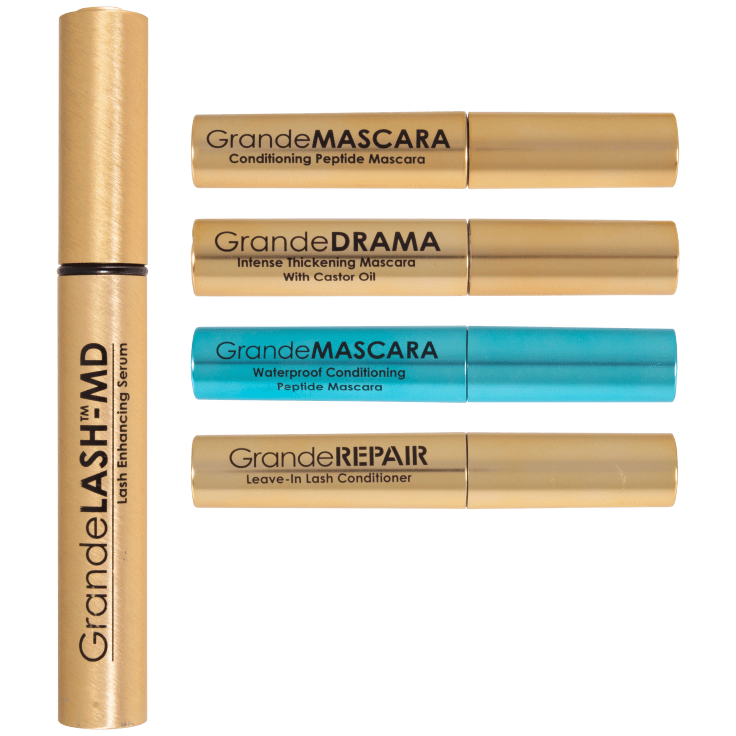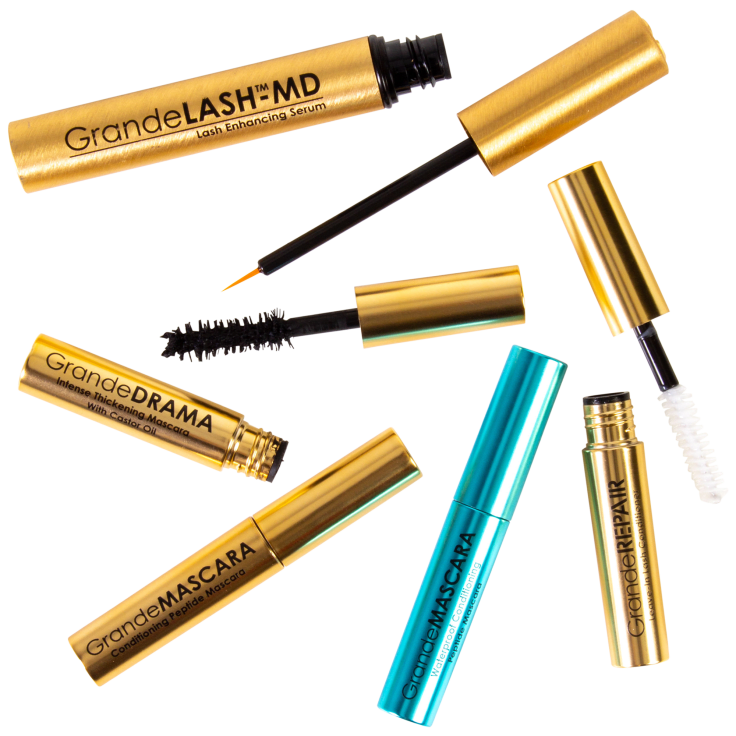 Grande Cosmetics 5-Piece Lash Luggage Set
Features
Perfectly packed for every possible lash need, this 5-piece set will take your lashes to new heights.
Includes a full size of the cult fave, GrandeLASH-MD, mini sizes of the GrandeREPAIR Leave-in Lash Conditioner, the lash-loving GrandeMASCARA (Regular & Waterproof) & the GrandeDRAMA Intense Thickening Mascara.
It's the ultimate lash care collection from American's #1 Lash & Brow Serum brand.
Specifications
How to Use:

GrandeLASH-MD: Apply once daily on a clean, dry lash line using a single stroke on your upper lash line (like a liquid eyeliner). Allow 1-2 minutes to dry.
GrandeREPAIR: Swipe onto your top and bottom lashes from root to tip (as you would a mascara). Wear it under mascara during the day or alone for overnight conditioning.
GrandeMASCARA: Apply multiple coats for volume. May be removed with makeup remover or soap & water.
GrandeMASCARA Waterproof: Apply from lash base to tip, wiggling the wand upwards and outwards as you go to evenly coat lashes. To amp up the volume, apply multiple coats.
GrandeDRAMA: Apply 1-2 coats for volume, let the mascara do the rest! May be removed with makeup remover or soap and water.

GrandeLASH-MD Advisory:
ㅤ•ㅤDo not apply to your actual lashes or to the bottom lash line.
ㅤ•ㅤDo not apply more than one dip into bottle per day.
ㅤ•ㅤDo not get into the eyes; in event of direct contact, rinse with cool water.
ㅤ•ㅤConsult your doctor before use if you are:
ㅤㅤㅤ- Pregnant or nursing
ㅤㅤㅤ- Under the age of 18
ㅤㅤㅤ- Prone to dry eyes or styes
ㅤㅤㅤ- Undergoing chemotherapy
ㅤㅤㅤSince we did not test GrandeLASH-MD under these circumstances
ㅤ•ㅤKeep out of reach of children.
ㅤ•ㅤIf redness or irritation occurs, stop using the product.
ㅤ•ㅤConsult physician if you are being treated for an eye-related condition.
ㅤ•ㅤFor more information, please read the box insert.
What's Included?
Grande Cosmetics 5-Piece Lash Luggage Set

Full Size GrandeLASH-MD Lash Enhancing Serum (2 ML)
Mini Size GrandeREPAIR Leave-In Lash Conditioner
Mini Size GrandeMASCARA Conditioning Peptide Mascara
Mini Size GrandeMASCARA Waterproof Conditioning Peptide Mascara
Mini Size GrandeDRAMA Intense Thickening Mascara
Warranty
Estimated Delivery Date
Monday, Dec 18