Estimated Delivery Date
Monday, December 23rd - Friday, December 27th
Orders for this deal might arrive by Christmas. Don't worry if it doesn't make it in time. You can print a gift tag to let your friends and family know your gift is on the way.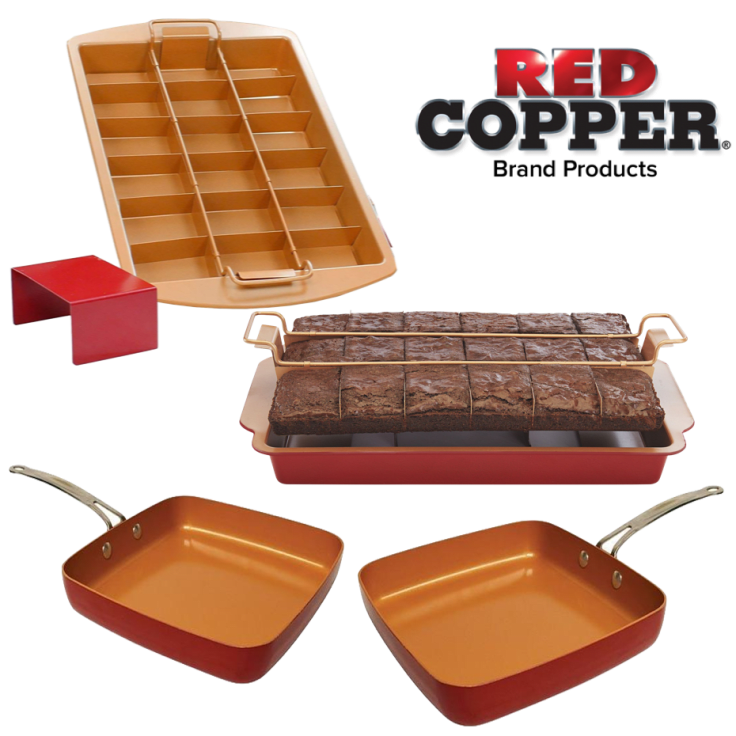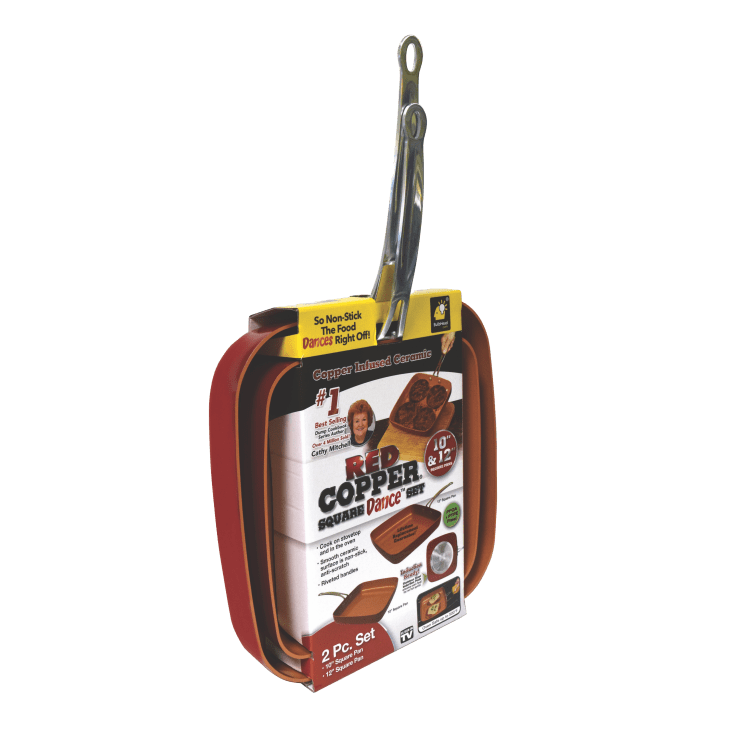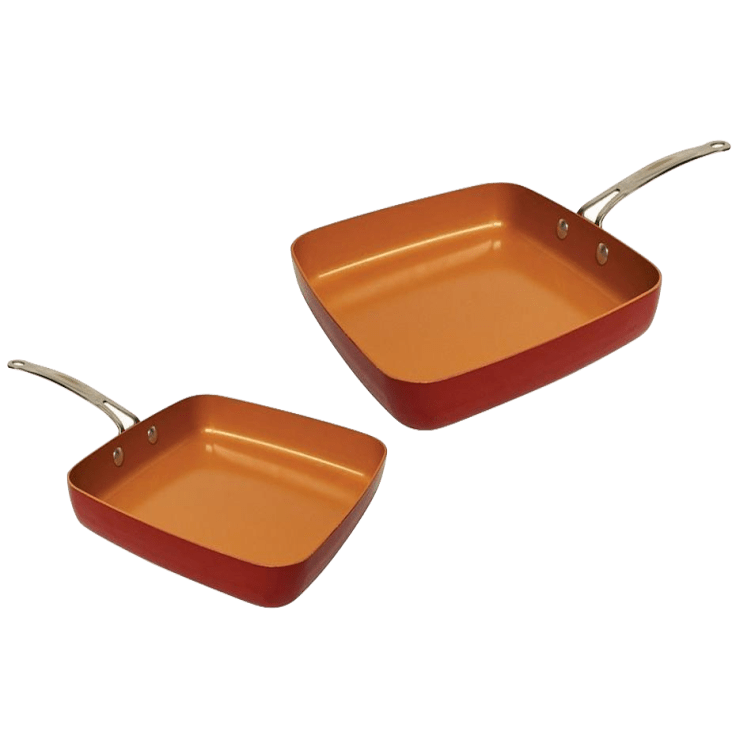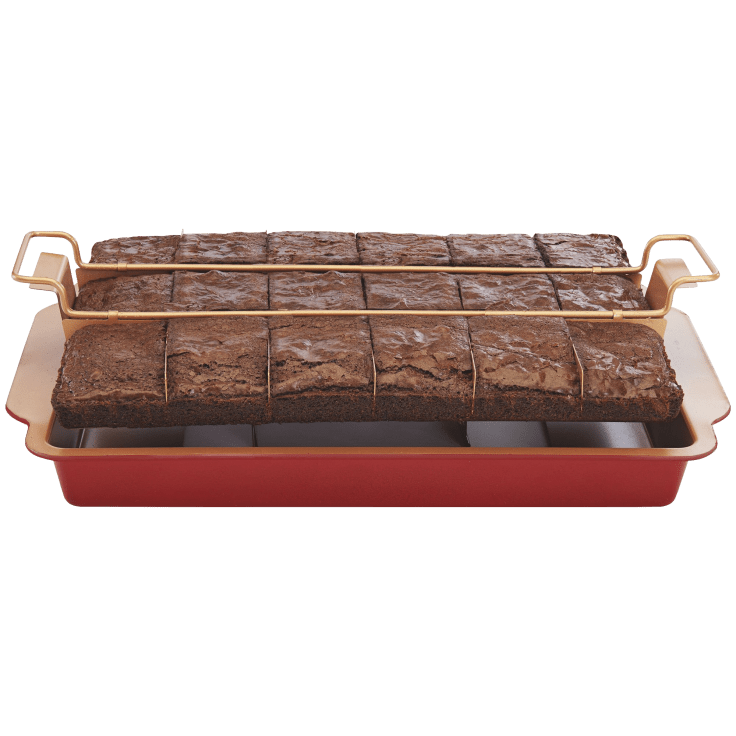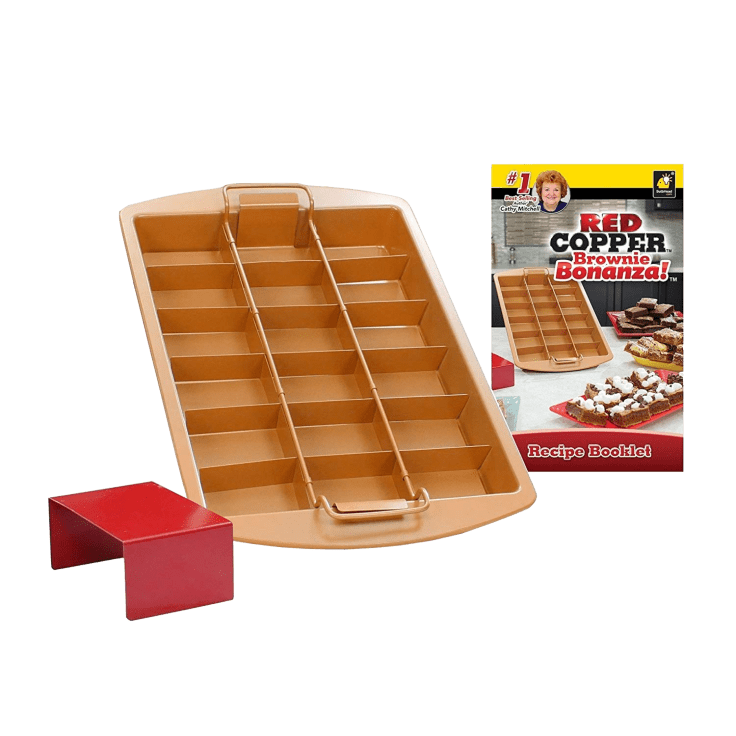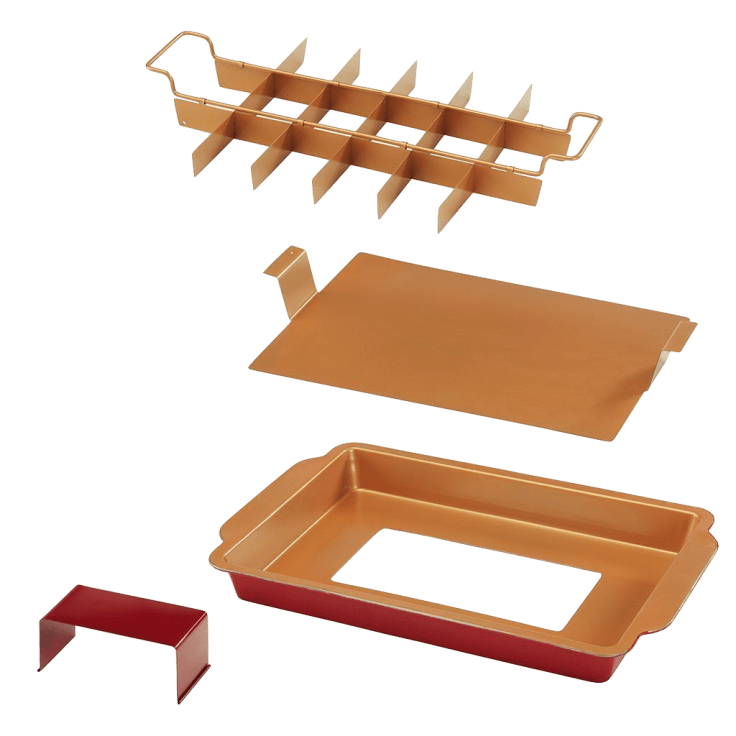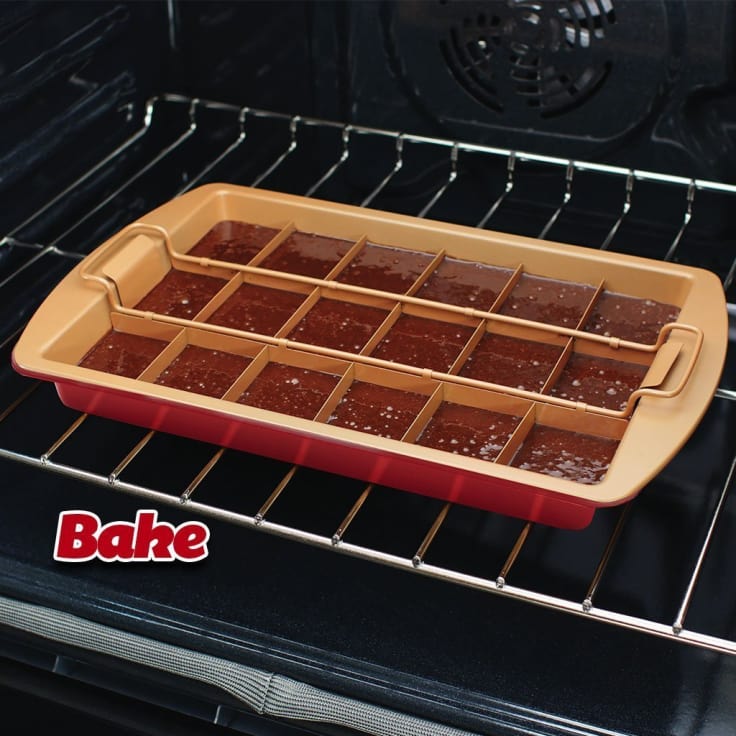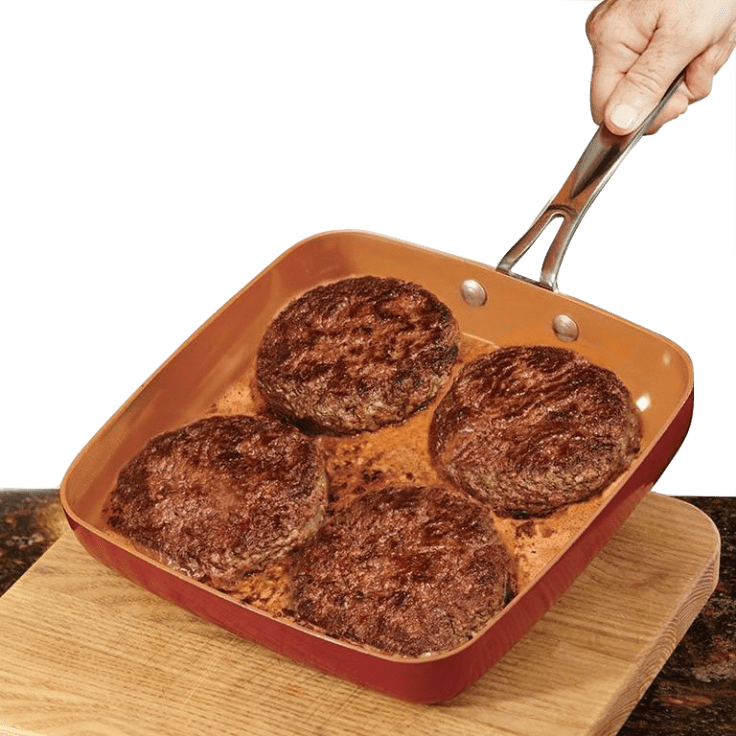 Exclusive 4-Piece Pan Set by Red Copper
Features
The bundle includes 2 Red Copper™ Brownie Bonanza™ brownie pans and a 2 piece pan set 10-inch square pan and 12-inch square pan.
Red Copper Brownie Bonanza Pan
Take brownie making to the next level with Red Copper™ Brownie Bonanza™
It's not your tired old cake pan. Brownie Bonanza is made with heavy duty copper infused non stick ceramic, so your homemade brownies slide right out of the pan!
Red Copper™ Brownie Bonanza™ is easy to use
Pour brownie mix batter into the baking pan, insert the brownie grid, and bake in the oven
Brownie Bonanza gives you 18 perfectly portioned brownies each time you bake
Every brownie bakes separately
That's edges on each brownie! Brownie Bonanza™ includes a custom stand which transforms the baking pan into a serving tray
Make an easy after-school snack and other treats in Brownie Bonanza, too
Your brownies deserve a brownie pan, not a cake pan
Get Brownie Bonanza™ now

Copper-infused ceramic bakeware
Nonstick, scratch-resistant
Makes 18 brownies
Perfect portions every time
Easy to use
Dishwasher safe
PFOA and PTFE Free
9 X 13 baking pan
Includes: Red Copper™ Brownie Bonanza™ brownie pan, brownie grid, custom stand, and recipe booklet
Red Copper Square Set
Stop scraping, scrubbing, and scratching your pan. Innovative Red Copper™ Square Pans are made with non-stick ceramic and infused with copper
The 10-inch and 12-inch square pan sizes are excellent for frying sausage and peppers, creating a hearty one-pan breakfast, or perfectly seared burgers
The durable non-stick ceramic coating allows your food to slide right out of the pan. No scraping. Infused with 100% pure copper, this frying pan won't scratch
You can cut your steak or veggies inside the pan!
Red Copper™ square pans are perfect for any of your favorite dishes. Little to no oil, fat, or grease is needed on the pan surface
The Stay-Cool Handle means you can comfortably touch the handle when using the pan on your stovetop
Each Red Copper™ frying pan is oven safe up to 500°F
Plus, the pans are PFOA and PTFE free so it's safe for you and your family
Start cooking with Red Copper™

Non-stick, anti-scratch coating
Fast, even heating
Oven safe up to 500°F
Stay-Cool Handle
Lifetime Replacement Guarantee
Copper-infused ceramic
Not dishwasher safe
PFOA and PFTE Free
2 piece pan set (includes 10-inch square pan and 12-inch square pan)
Included In The Box
1x 10-inch square pan
1x 12-inch square pan
2 Red Copper™ Brownie Bonanza™ brownie pans
2x Brownie grids
2x Custom stand
1x Recipe booklet
Estimated Delivery Date
Monday, December 23rd - Friday, December 27th