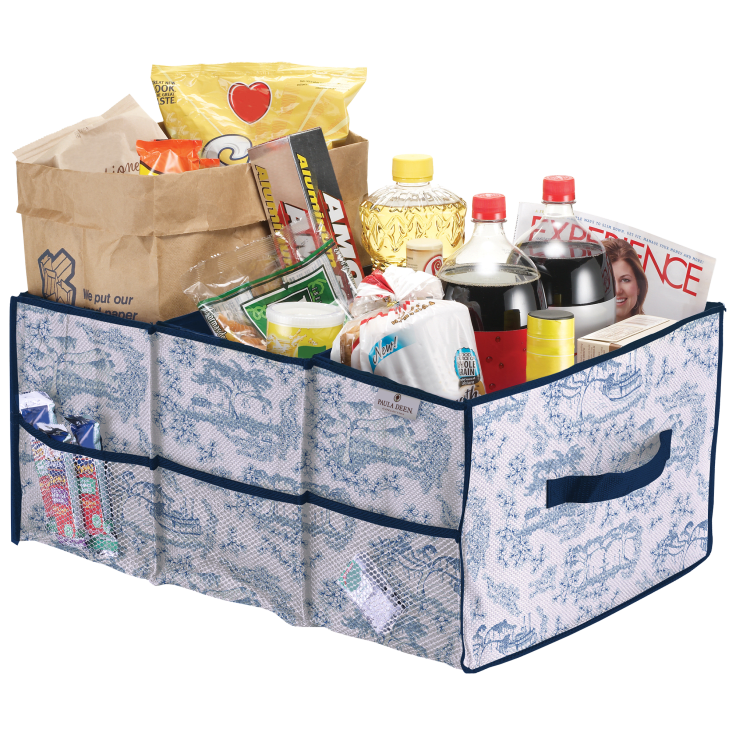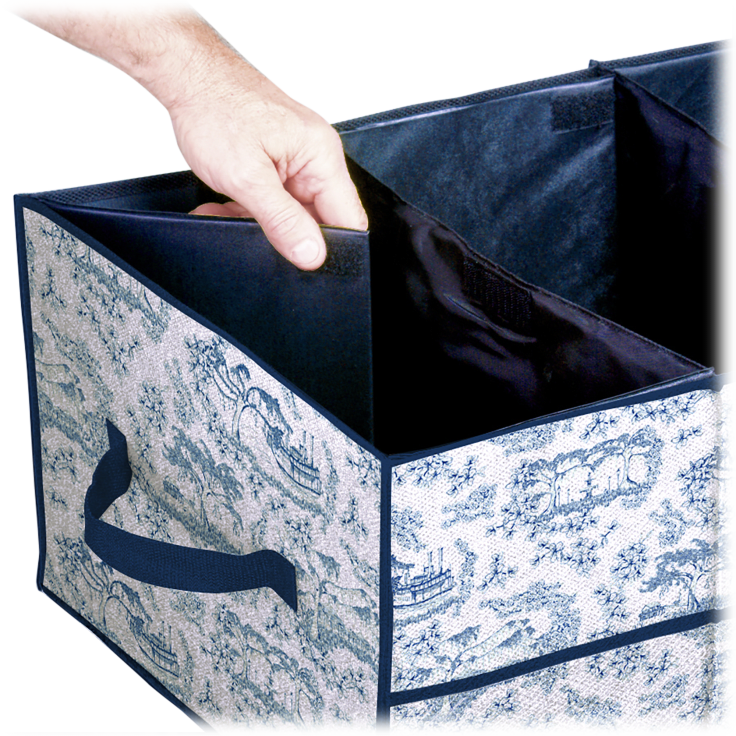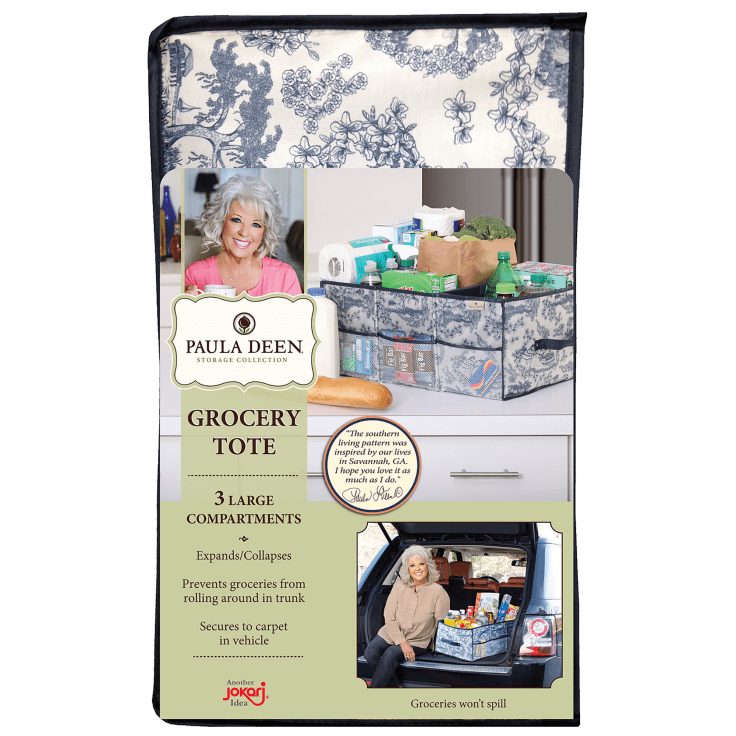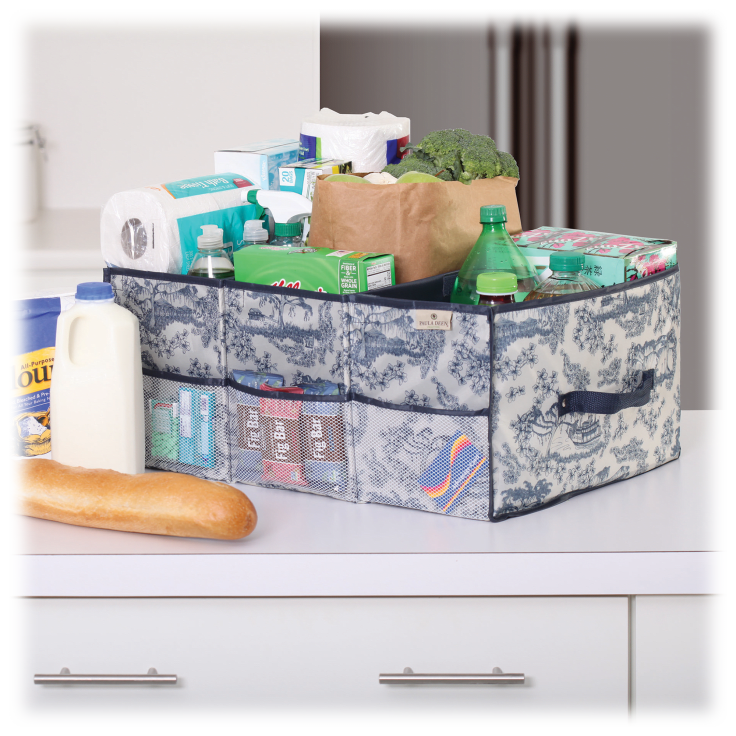 Everyday Cargo Tote by Paula Deen
Features
The Paula Deen Cargo Tote holds groceries or anything you stow in your car.
Keeps contents from spilling and scattering all over.
The Grocery Tote conveniently organizes groceries or anything you store in your car.
It expands to 3 compartments and attaches to the auto carpet with hook-and-loop to stay in place.
Keep grocery bag contents from spilling, organize toys, or car supplies, and more.
Personalized with Paula Deen toile patterned fabric.
Specifications
Dimensions: 16" x 1" x 10"
Weight: 2.0 lbs.
Material: Polyester
included in the box
1x Paula Deen Everyday Cargo Tote

Expands to 3 compartments
Warranty
Reviews
Verified Purchase
Tote
Love it can't wait to use it
Written by @ladyginger50 - February 4th 2021
Verified Purchase
Very efficient
Love it. Very useful in the trunk, to the grocery store, to a picnic or on the boat.
Written by @ktchakar - January 30th 2021
Verified Purchase
Sturdy storage
The cargo tote is not only super cute, but very sturdy and roomy. Really like it.
Written by @sdennis222 - January 7th 2021
Verified Purchase
They are for Xmas gifts and I love them. They look very roomy
Written by @erose48 - November 2nd 2020
Verified Purchase
Size
Written by @LadyDianaMorris - October 31st 2020
Verified Purchase
Paula dean grocery trunk carrier
It is nice. I am sure how long it will last
Written by @Trudyz - April 6th 2021