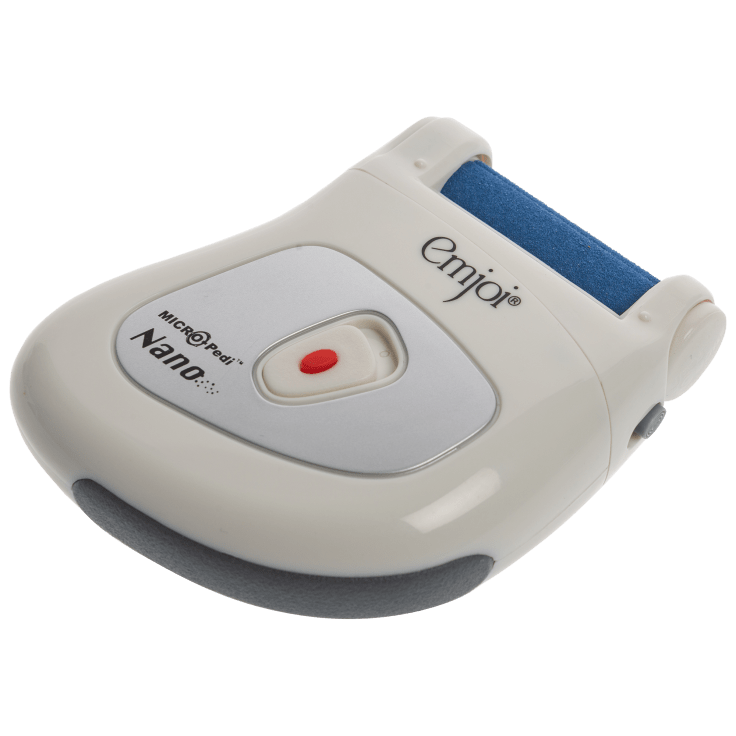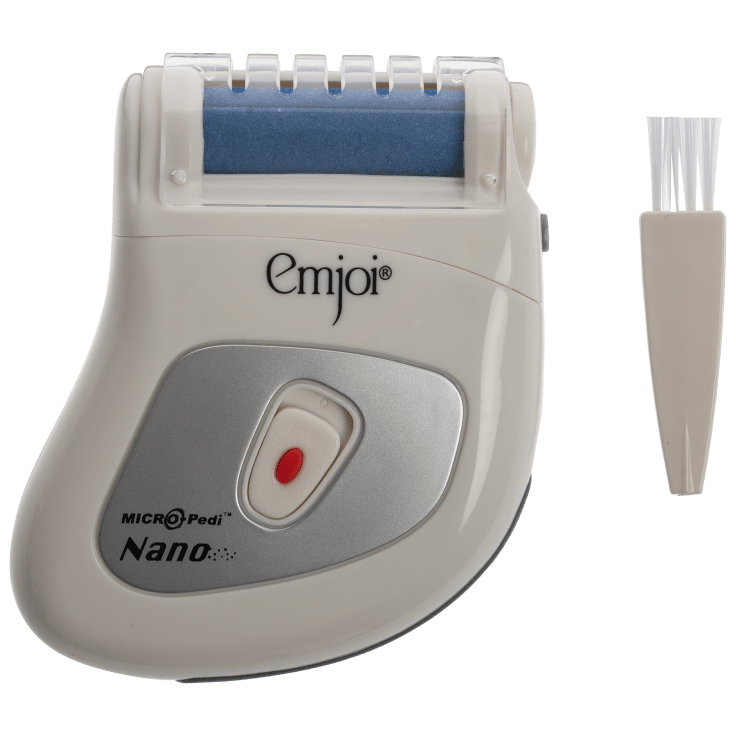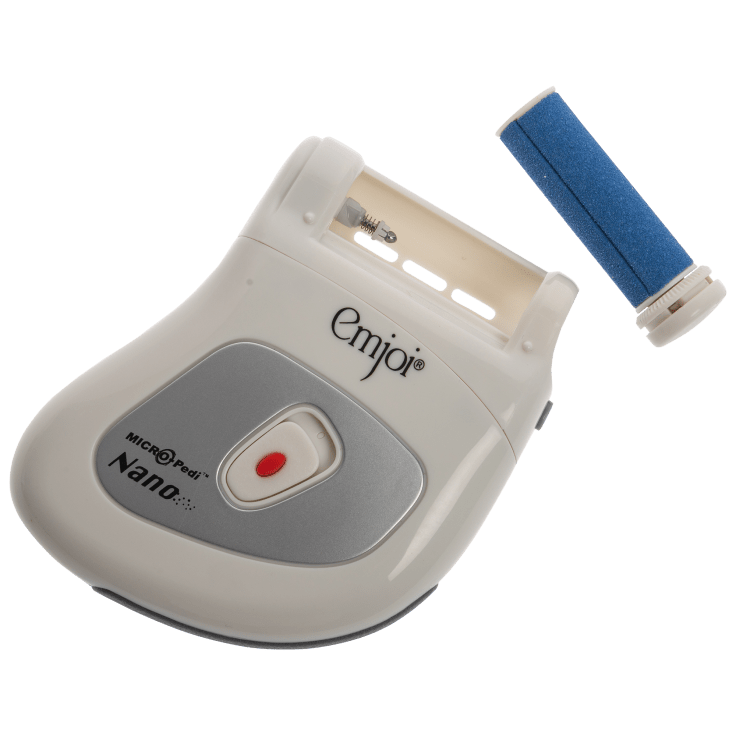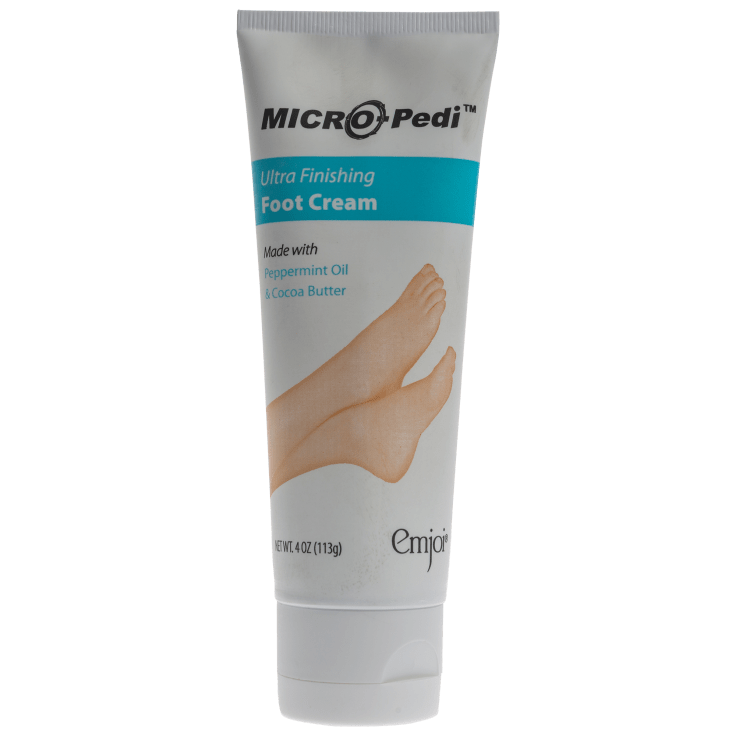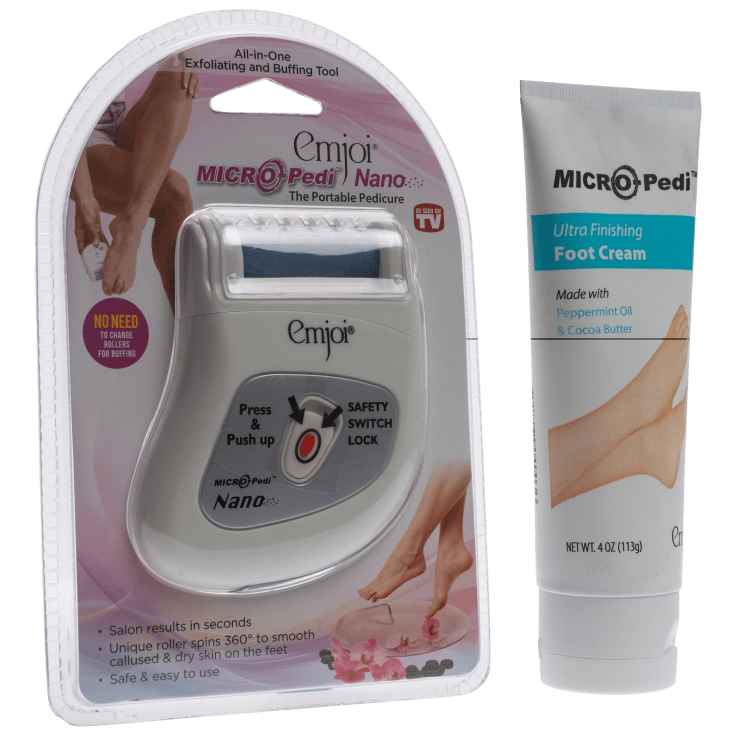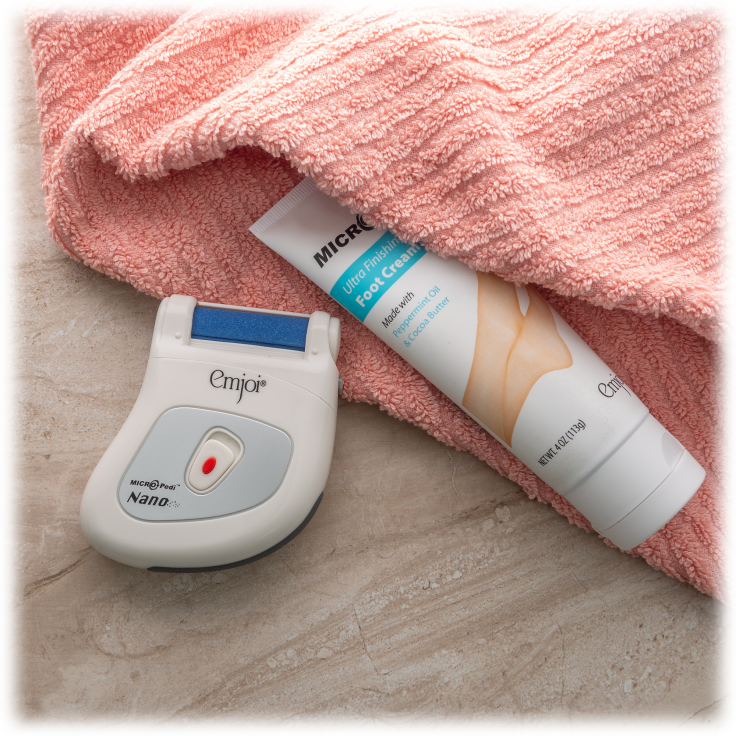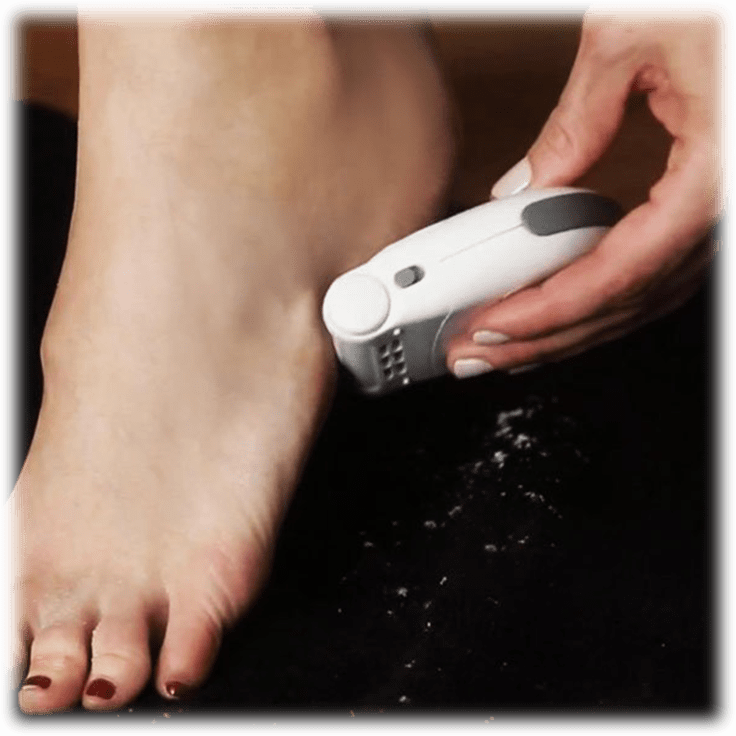 Emjoi Micro-Pedi Callus Remover and Finishing Foot Cream
Features
Each set includes an Emjoi Electric Callus Remover and Finishing Foot Cream
The Micro-Pedi Nano is a compact and powerful device to buff away hard skin on the feet and heels in seconds. Easier and safer than blades and gives better results.
Ground-breaking device takes the chore out of smoothing skin on the feet
Gently and effectively buffs away dead, calloused, hard and dry skin in seconds
Unique roller with micro-mineral particles pulverizes dead skin in an instant
Safer and more effective than metal scrapers, which uses blades to cut the skin
Easier to use than the other methods, that require constant rubbing
Accepted by the American Podiatric Medical Association
Compact and powerful
Battery operated (requires 2 x AA batteries - not included)
Emjoi Finishing Foot Cream specially formulated with Peppermint Oil to keep your feet cool, and Cocoa Butter to keep your feet soft.
Designed to leave your feet super soft and invigorated
Made with peppermint oil and cocoa butter
Perfect finishing touch after using your Micro-Pedi
4 oz tube
INCLUDED IN THE BOX
1x Emjoi Micro-Pedi Callus Remover and Finishing Foot Cream
Warranty
Estimated Delivery Date
Friday, July 17th - Friday, July 24th. Due to a high volume of orders, delivery times are longer than usual.