Estimated Delivery Date
Standard Shipping: Friday, Dec 11 - Wednesday, Dec 16.
Enhanced Shipping: Thursday, Dec 10 - Monday, Dec 14.
Orders for this deal should arrive by Christmas.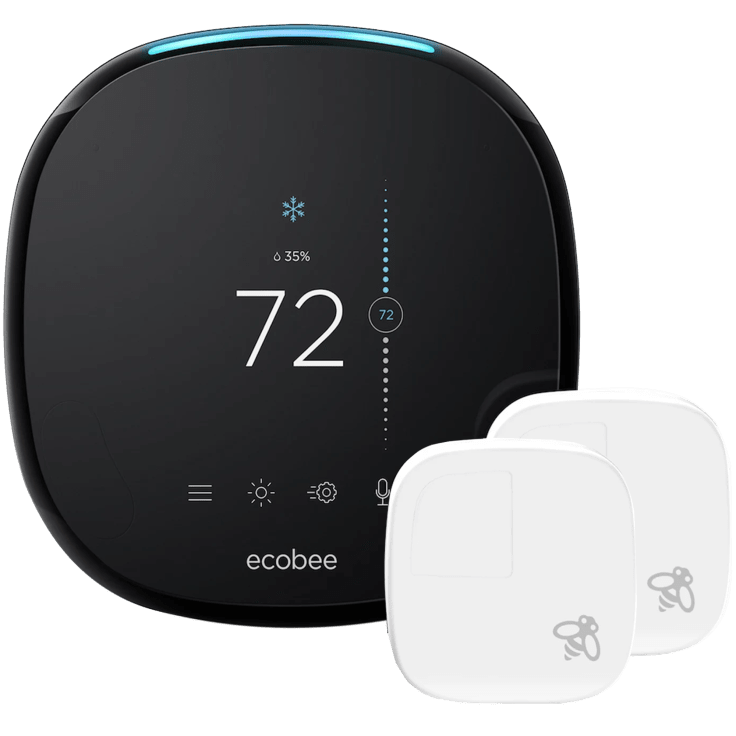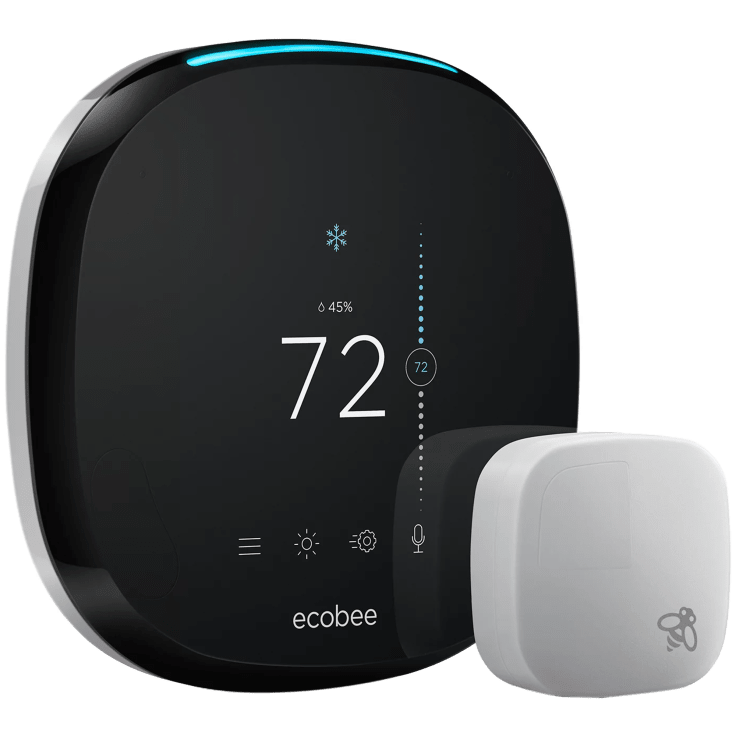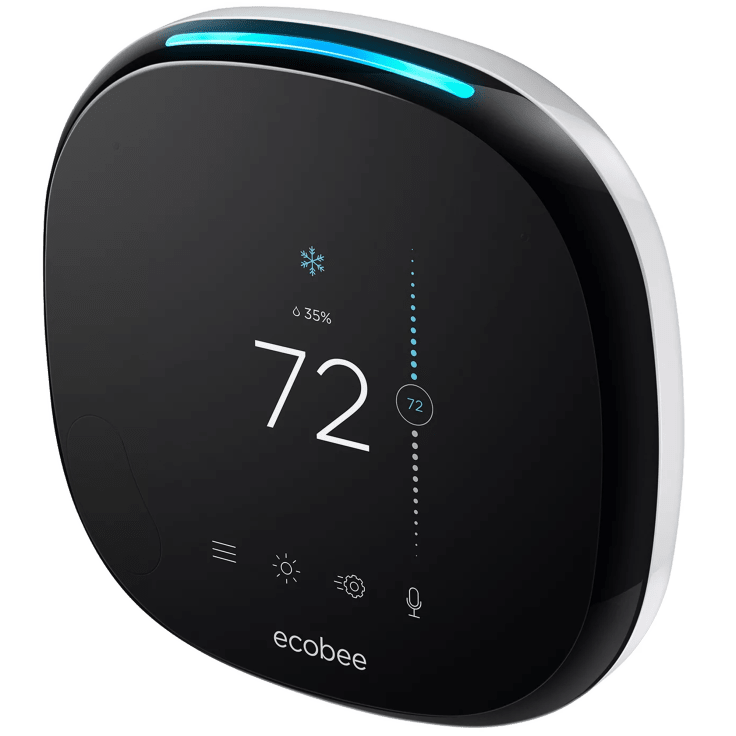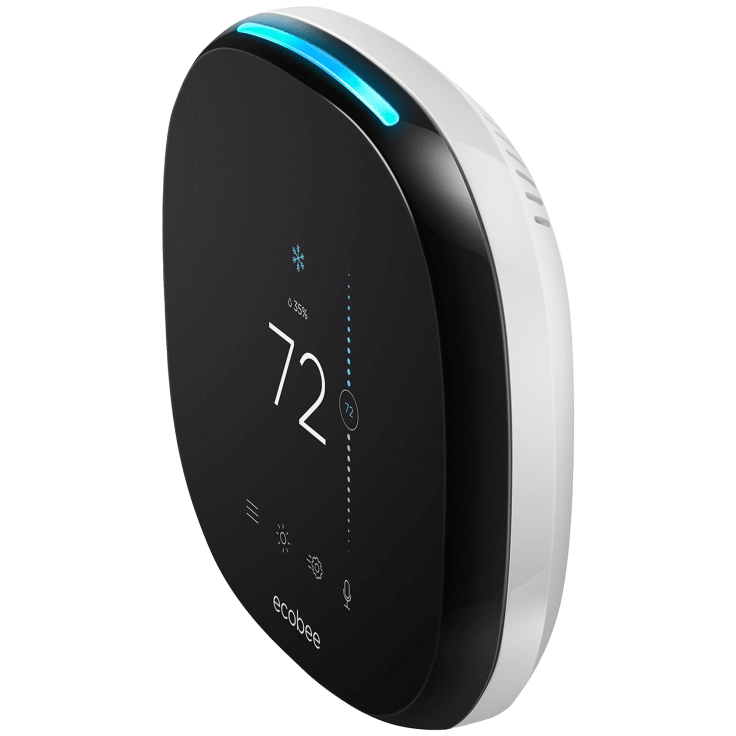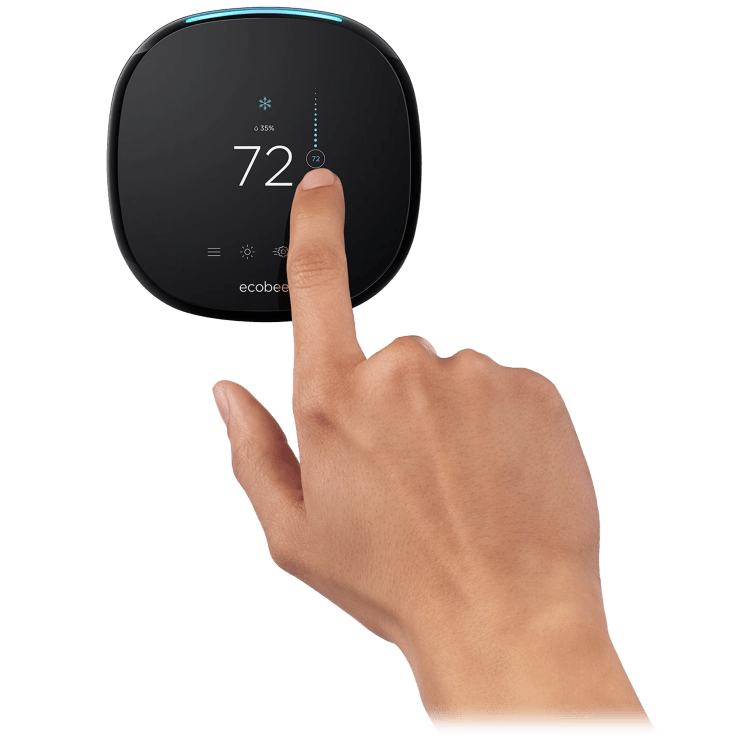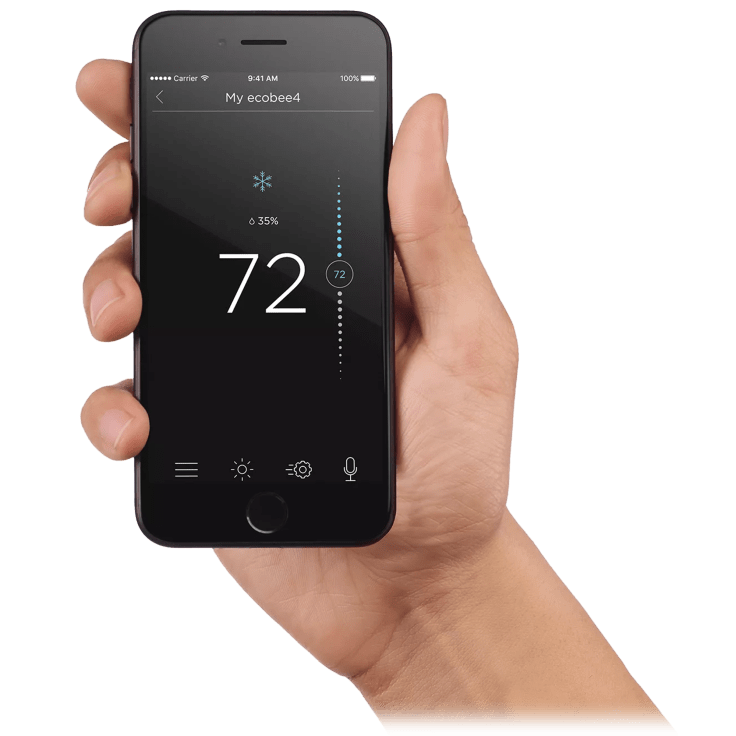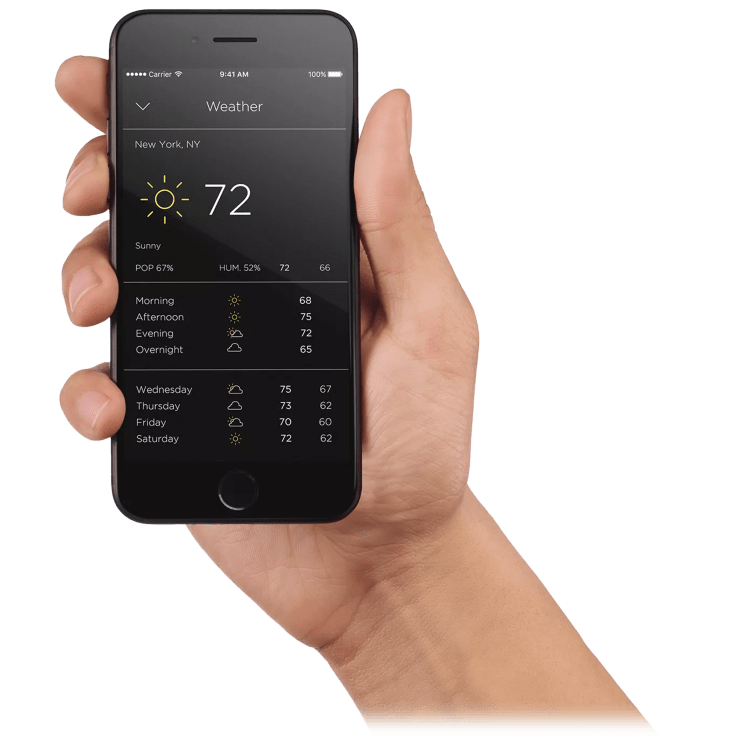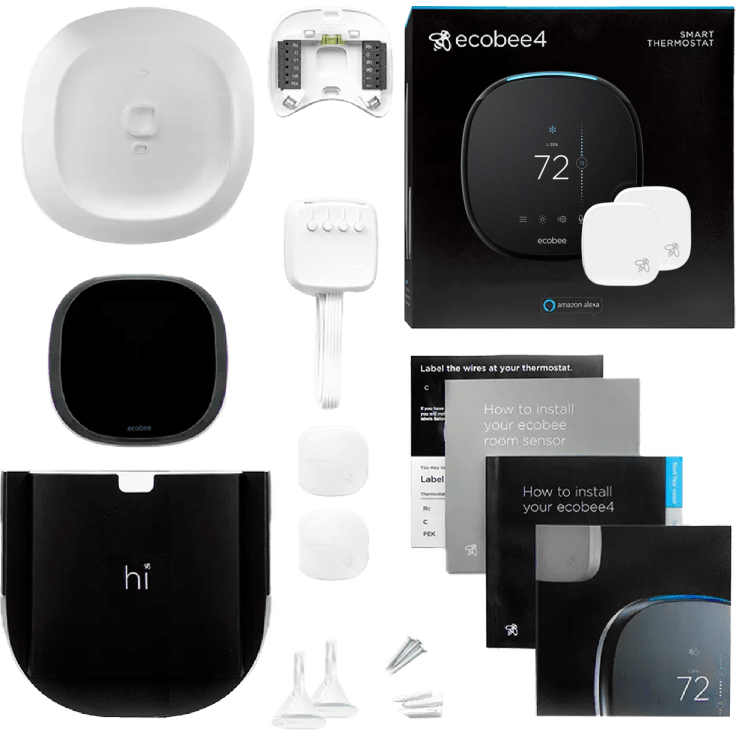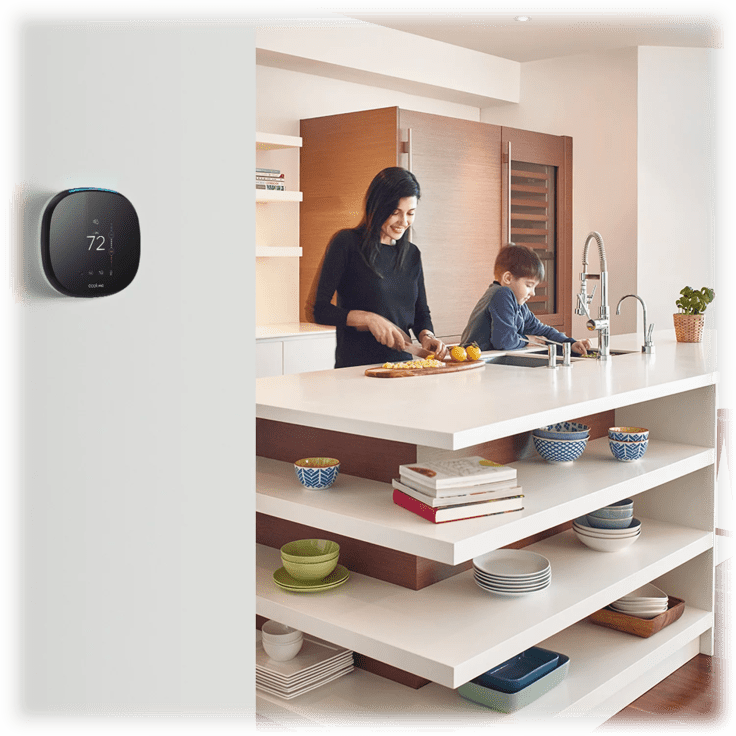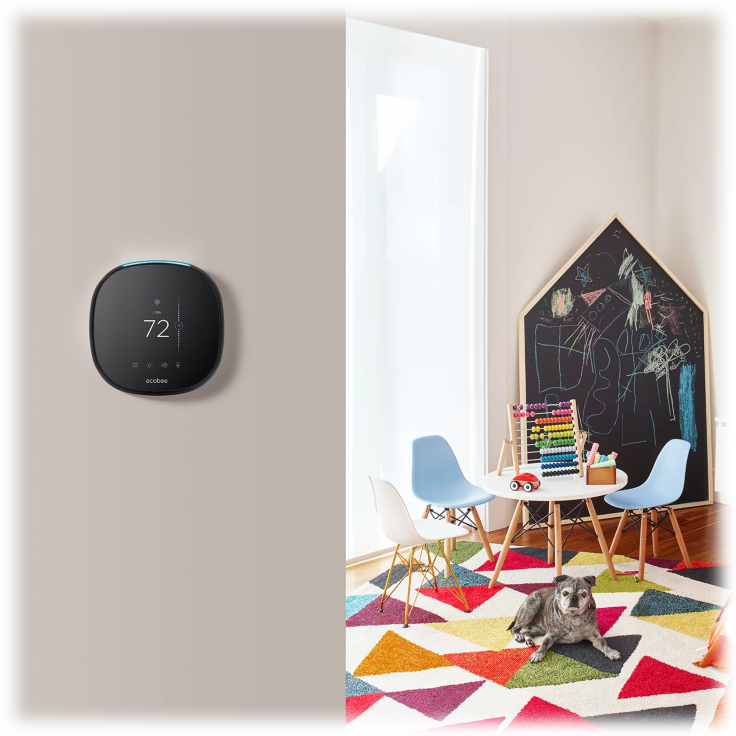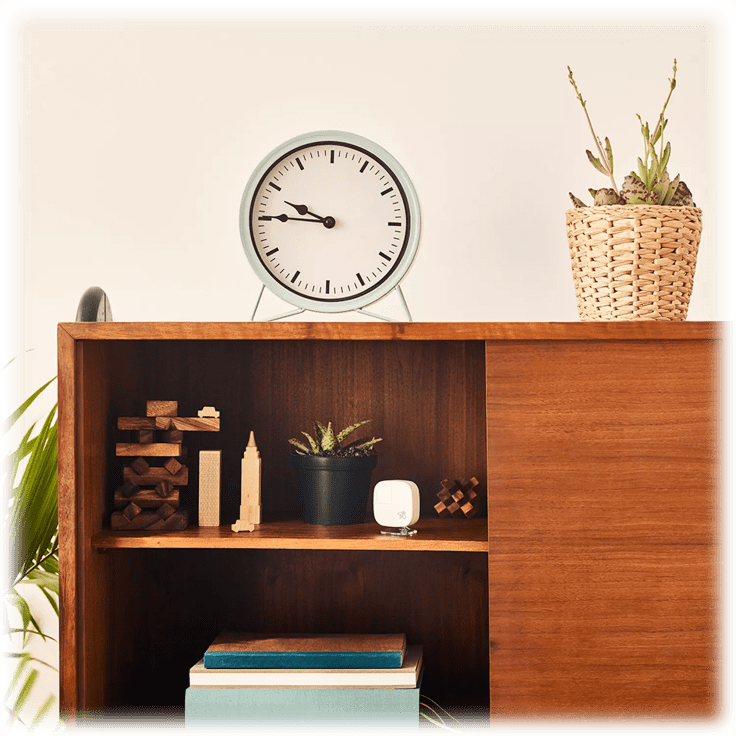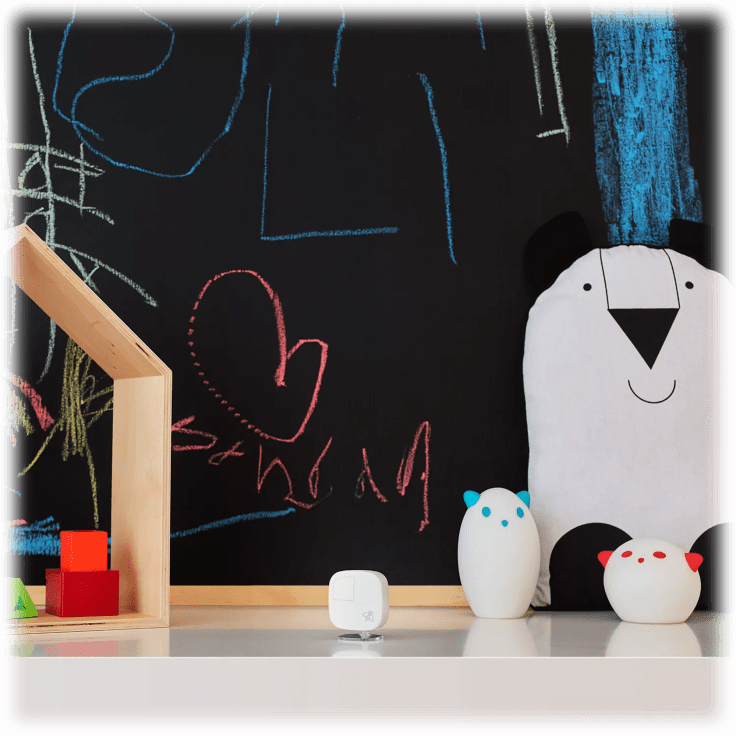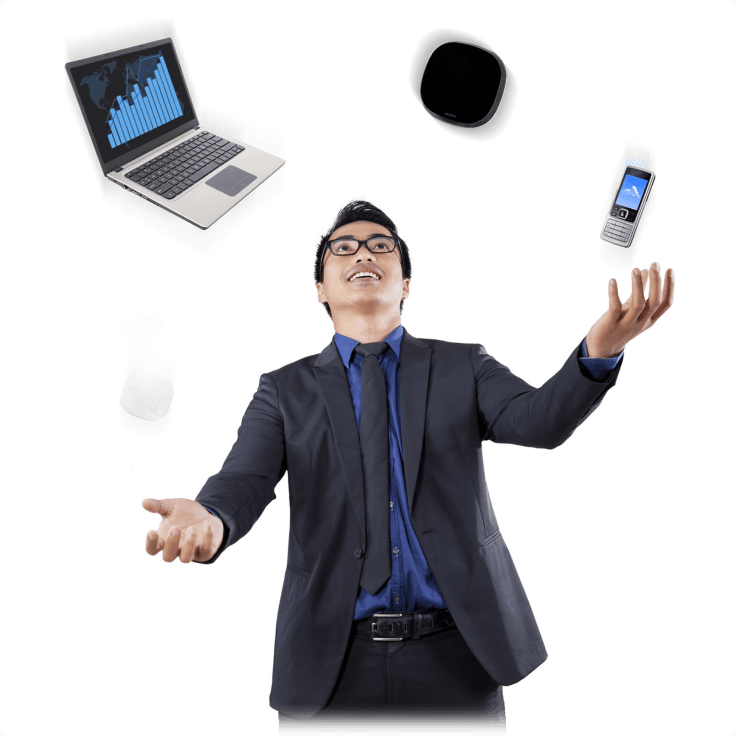 Ecobee4 Smart Home Thermostat with Extra Sensor
Features
30 minutes to install thanks to an easy to follow installation guide and an in-app step-by-step walkthrough
Homeowners can save up to 23% annually on heating or cooling costs, plus ecobee pays for itself in under 2 years
Adjust your thermostat from wherever you are using your iOS (iPhone, iPad, Apple Watch) or Android device
Works with: Apple Homekit, Amazon Alexa, Samsung SmartThings, IFTTT, and Google Assistant
Please note: make sure your HVAC panel is fully closed. Some systems will not turn on if the cover panel has not been closed properly
Place them in the rooms that matter the most and have the temperature balanced throughout your whole home
Measuring both occupancy and temperature, sensors signal your ecobee Smart Thermostat to automatically switch to the right mode for comfort when you're home or for savings when you're not
Specifications
Dimensions:
Thermostat - Height: 4.29 in Width: 4.29 in Depth: 1 in
Trim Plate - Height: 6.2 in Width: 6.2 in Depth: 0.3 in
Room Sensor - Height: 1.7 in With stand: 2.1 in Width: 1.7 in Depth: 0.8 in
Voltage Type: Line Voltage
Digital display
Powering Methods: Wired 24VAC through terminals C and Rc
Wire Terminals: Rc, G, Y1, Y2, O/B, Rh, C, W1 (AUX1), W2 (AUX2), PEK
1 Lithium-ion batteries required (included)
ENERGY STAR® certified
Connectivity: Wi-Fi, 802.11 b/g/n @ 2.4 GHz. WEP 64, WEP 128, WPA and WPA2 encryption methods. DHCP (dynamic) or static IP addressing. Transport Layer Security (TLS). 915 MHz
Bandwidth: 15+ MB/month - Depending upon Alexa Voice Service usage
Compatible with SmartSensor
In the box
1x Ecobee4 Smart Home Thermostat
2x Ecobee4 Room Sensors
1x Ecobee4 mounting plate
1x Install guide
1x Wire labels
1x Voice card
1x Drywall plugs
1 Set of Screws
1x Power extender kit
1x Trim plate
Warranty
Available States
AL, AZ, AR, CA, CO, CT, DE, DC, FL, GA, ID, IL, IN, IA, KS, KY, LA, ME, MD, MA, MI, MN, MS, MO, MT, NE, NV, NH, NJ, NM, NY, NC, ND, OH, OK, OR, PA, RI, SC, SD, TN, TX, UT, VT, VA, WA, WV, WI, WY
Estimated Delivery Date
Standard: Friday, Dec 11 - Wednesday, Dec 16.
Enhanced: Thursday, Dec 10 - Monday, Dec 14.