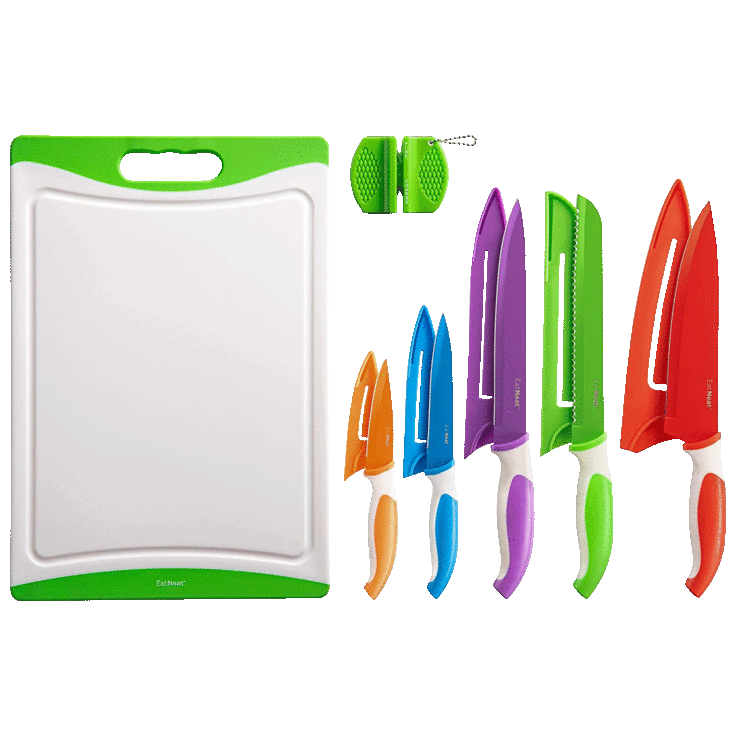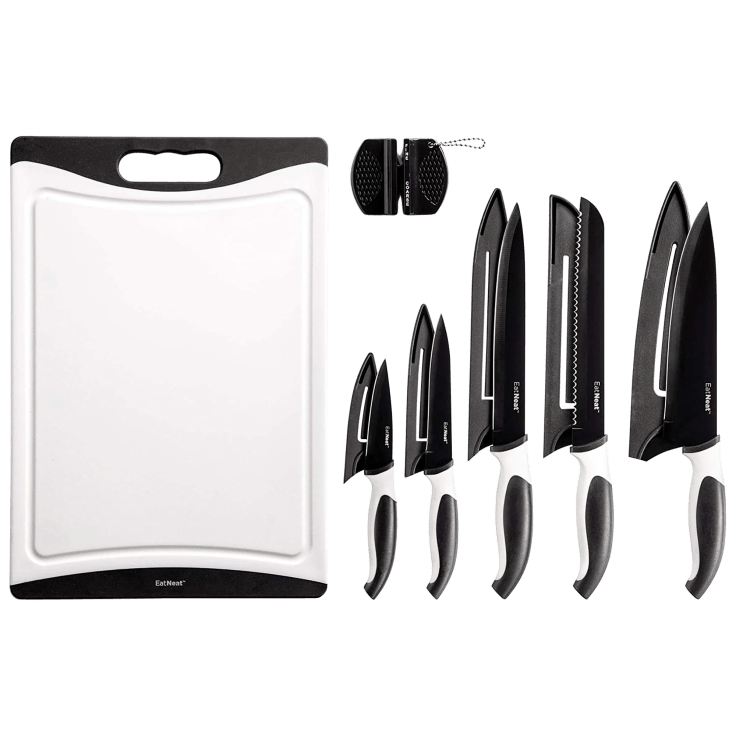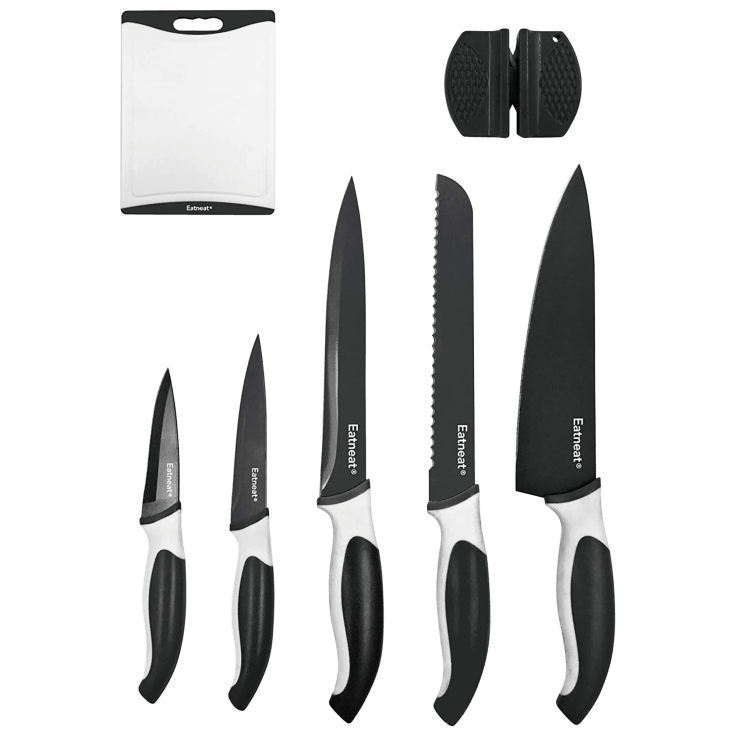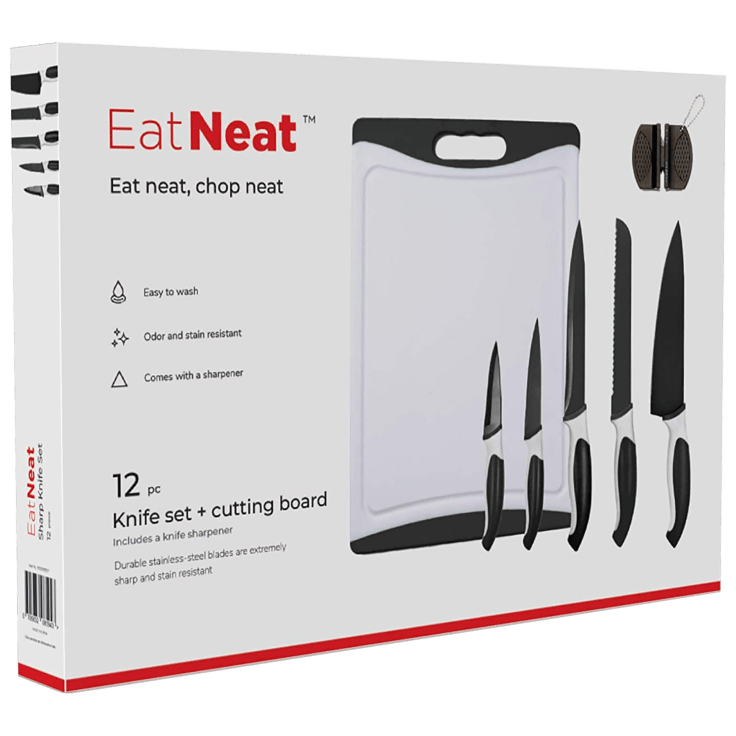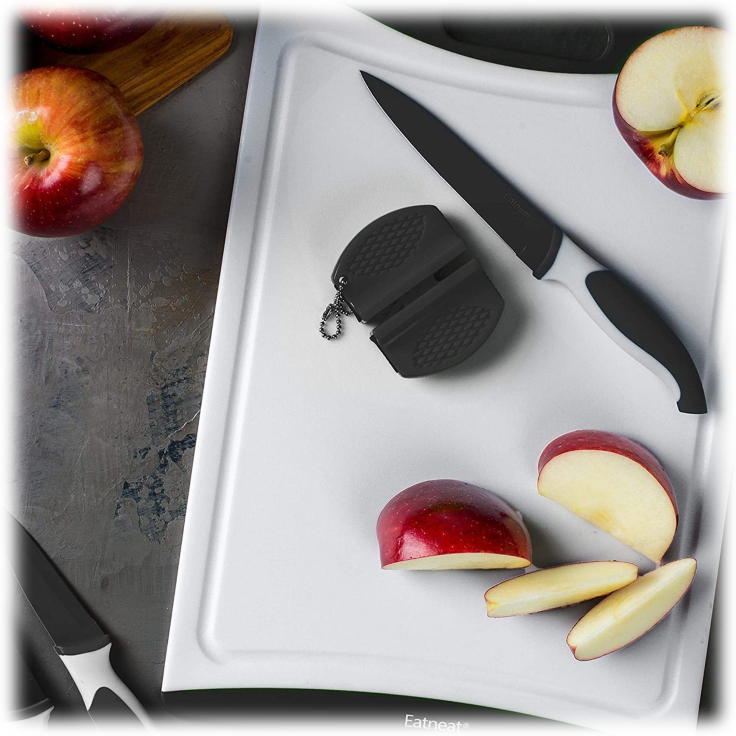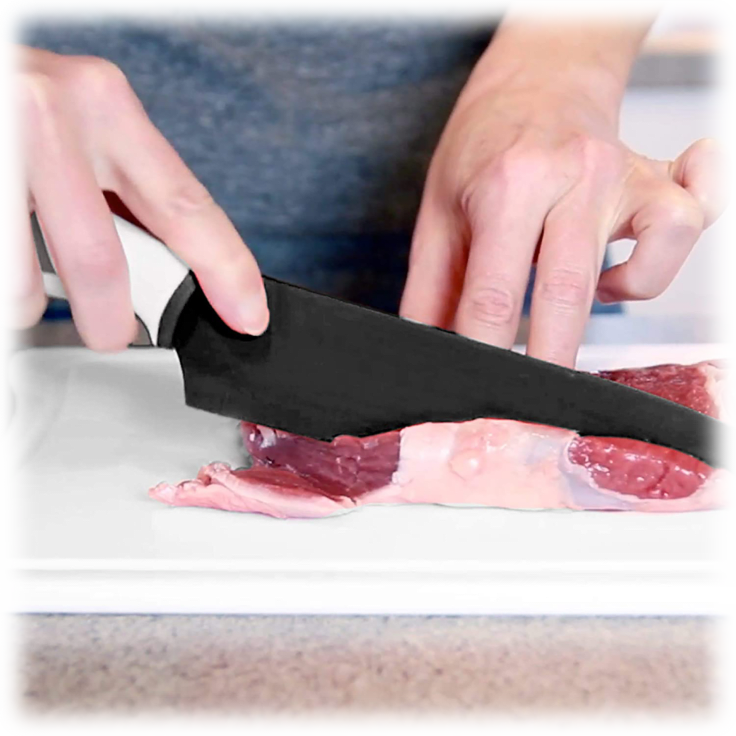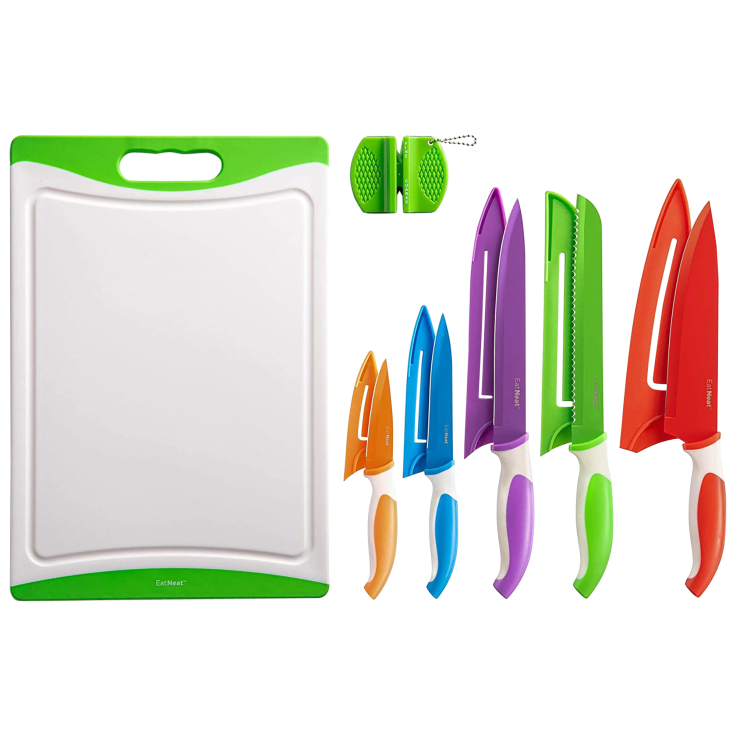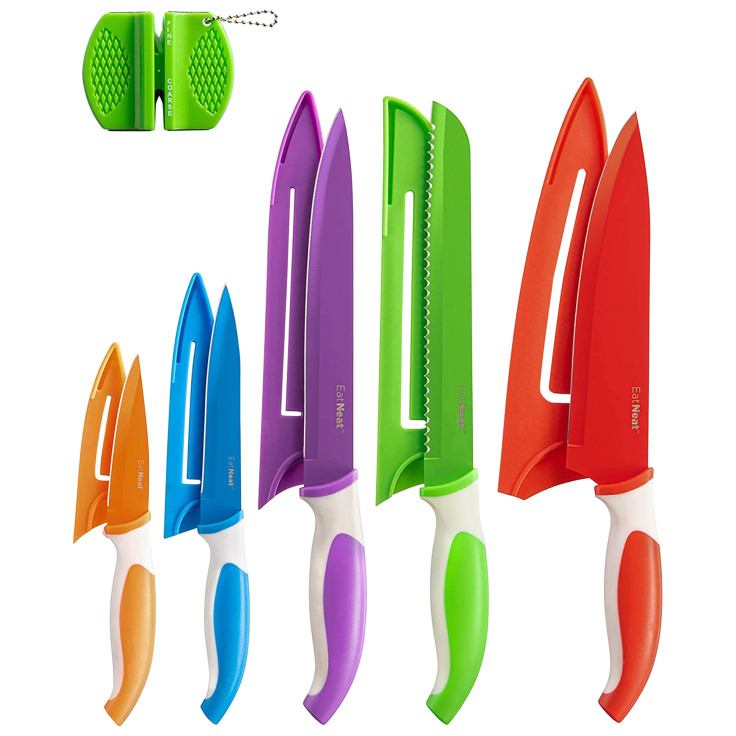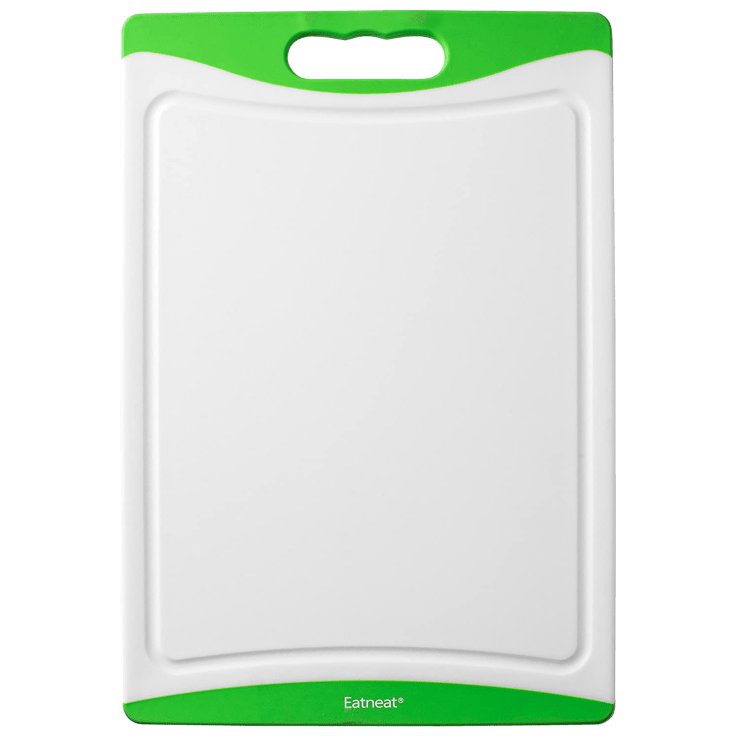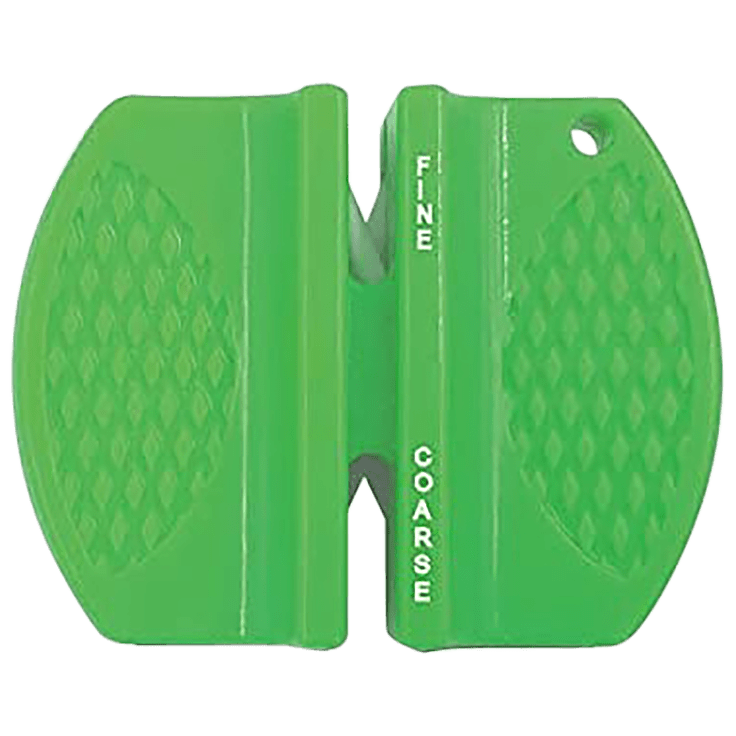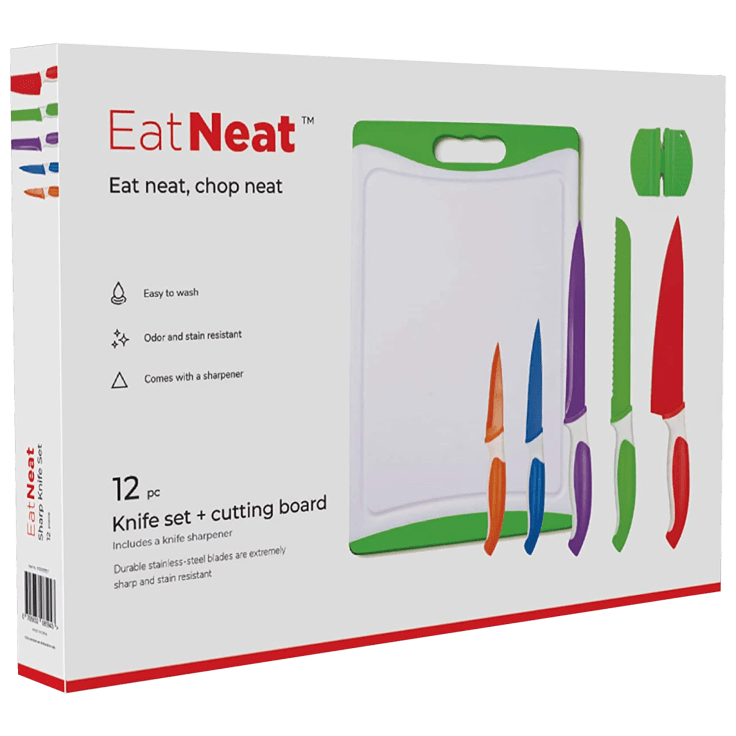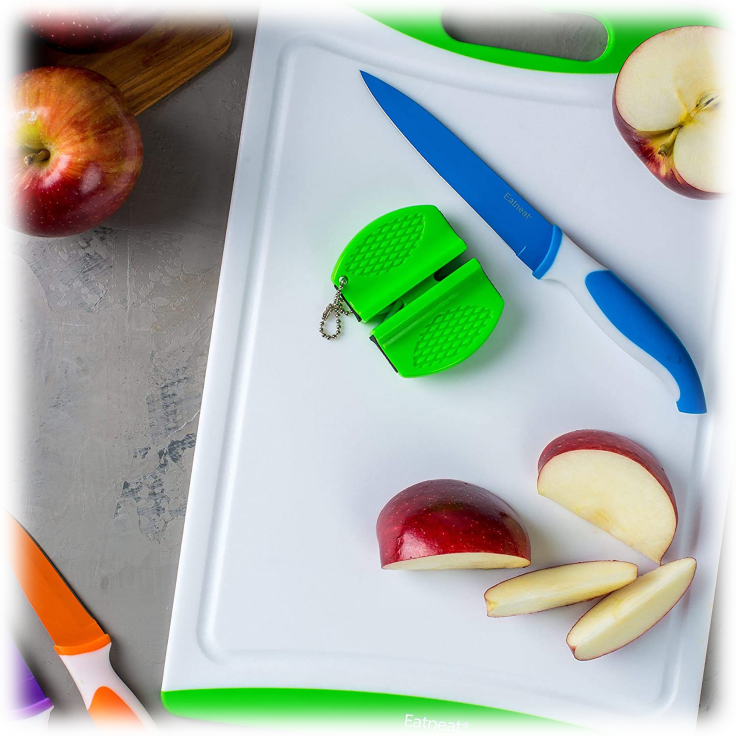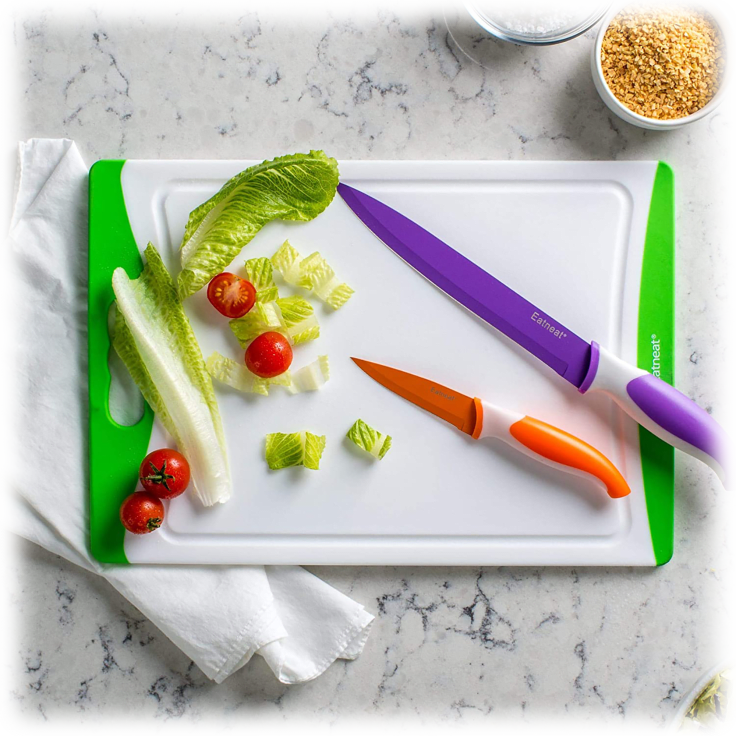 EatNeat 12-Piece Knife Sets with Cutting Board and Knife Sharpener
The perfect assortment of knives will have you prepared for all types of slicing, dicing, mincing, and chopping.
Features
Available in two styles in either Black or Multi-Color
Includes 5 stainless steel kitchen knives with covers, a cutting board, and a knife sharpener
8-inch Chef's Knife, 8-inch Bread Knife, 8-inch Slicing Knife, 4-inch Paring Knife, and 5-inch Utility Knife
Ergonomic handles promote a secure, comfortable grip
Matching blade guards protect blades and allow for safe storage in a drawer
Durable stainless-steel blades are extremely sharp, nonstick, odor and stain resistant
The nonslip cutting board features a carrying handle and juice grooves
The knife sharpener will keep your knives sharp forever!
Specifications
Easy to wash
Odor and stain resistant
What's included?
1x 8-inch Chef's Knife with Cover
1x 8-inch Bread Knife with Cover
1x 8-inch Slicing Knife with Cover
1x 4-inch Paring Knife with Cover
1x 5-inch Utility Knife with Cover
1x Knife Sharpener
1x Cutting Board
Warranty
Reviews
Verified Purchase
Knives Set with Cutting Board & Sharpner
I love the bright and beautiful colors. Delivery was super fast. Thank you
Written by @mseviest - May 24th 2021
Verified Purchase
Knife set w/cutting board
I love the style and quality seems very good. Price was excellent.
Written by @silent2954 - June 19th 2021
Verified Purchase
great value
The set is incredible, even includes a cutting board and sharpener. very pleased
Written by @deborahclarkson - February 9th 2021
Verified Purchase
Nice
Great looking knives - excellent buy
Written by @fjerry - February 12th 2021
Verified Purchase
Knives
They came very fast excellent price buying for new home
Written by @preilly41 - September 3rd 2021
Verified Purchase
can i order more? need 3 more sets
Written by @laurilou52 - February 18th 2021
Verified Purchase
Great item
Written by @kittyfun - June 5th 2021
Verified Purchase
Very nice set, just what I need and I can sharpen myself when knifes become dull. Like the fact that each one has its own sleeve.
Written by @Elderly72 - February 27th 2021
Verified Purchase
Written by @JoFreeman - April 30th 2021
Verified Purchase
Written by @kathybowser - February 17th 2021
Verified Purchase
Thank you

Written by @ArttisBettie - September 5th 2021
Verified Purchase
No Product Delivered or Received
Written by @msrapg2 - April 20th 2021