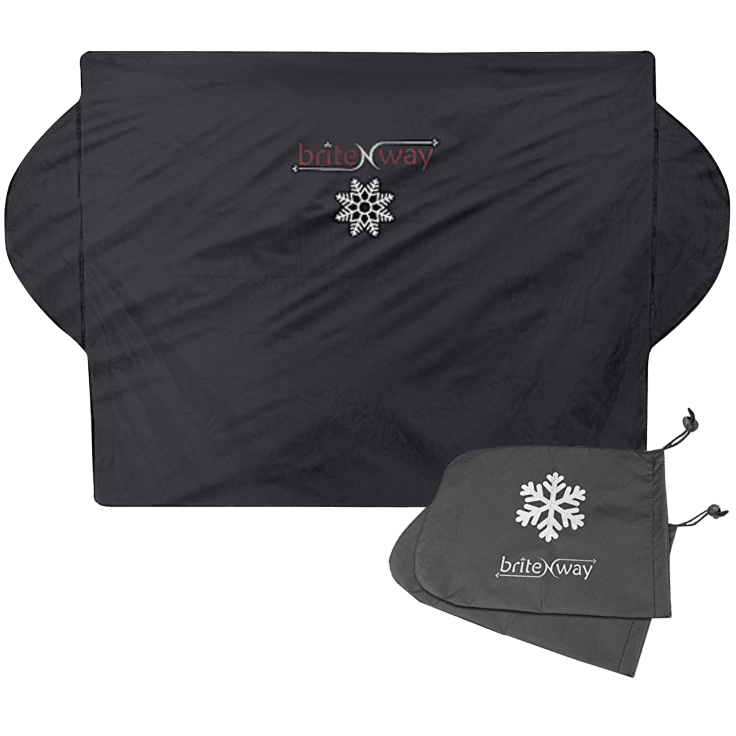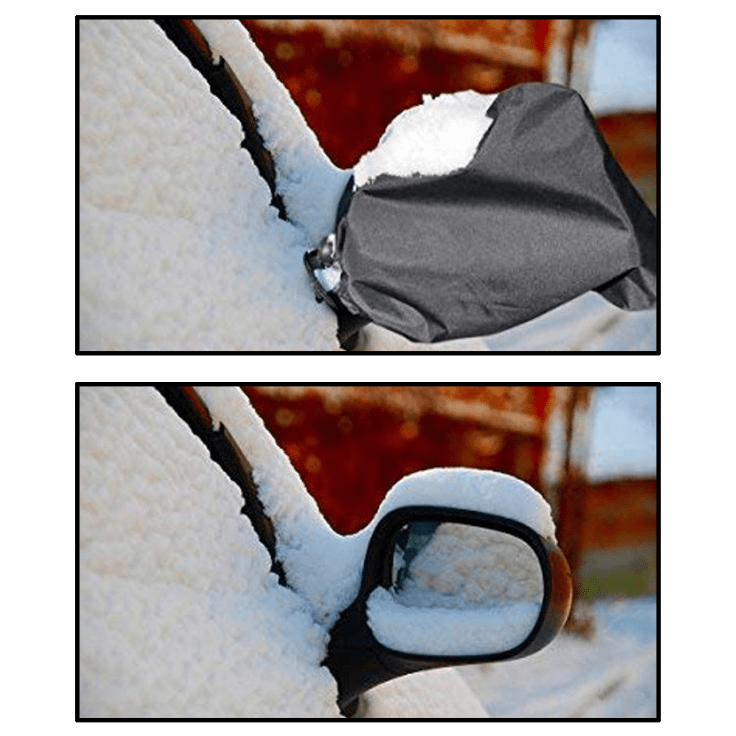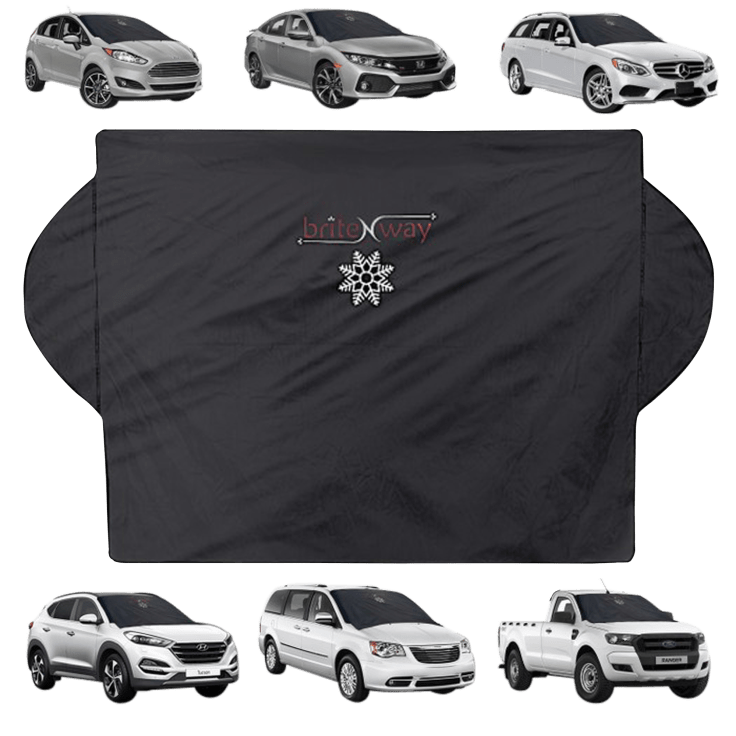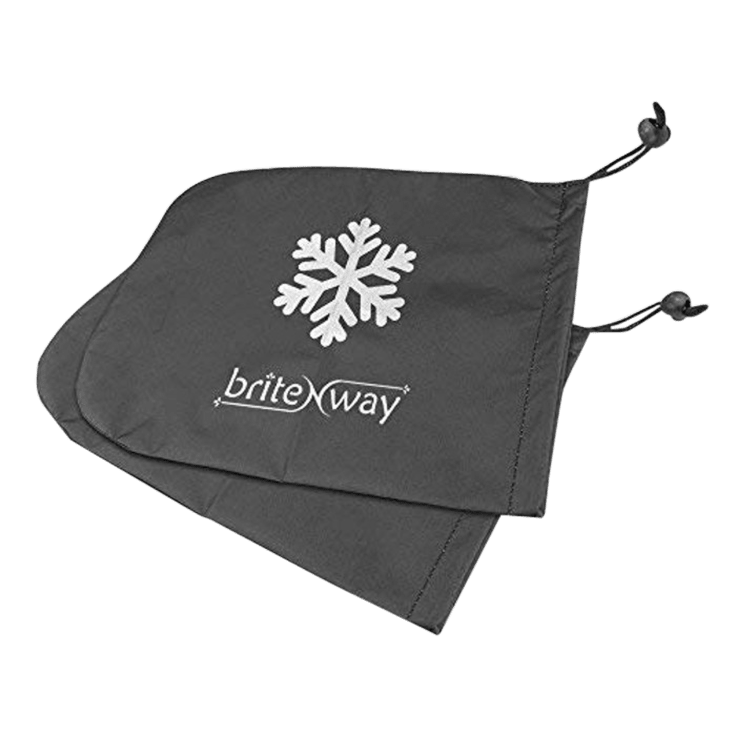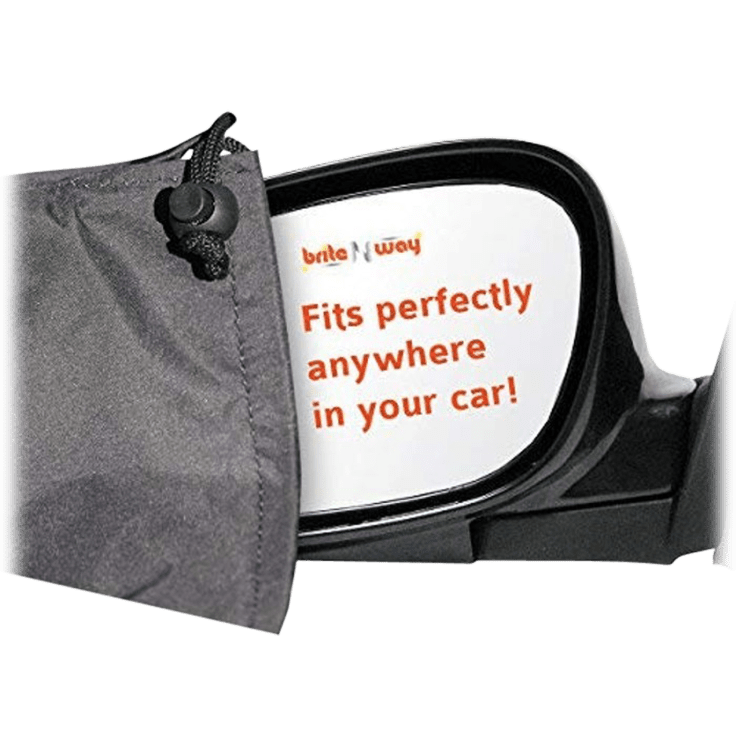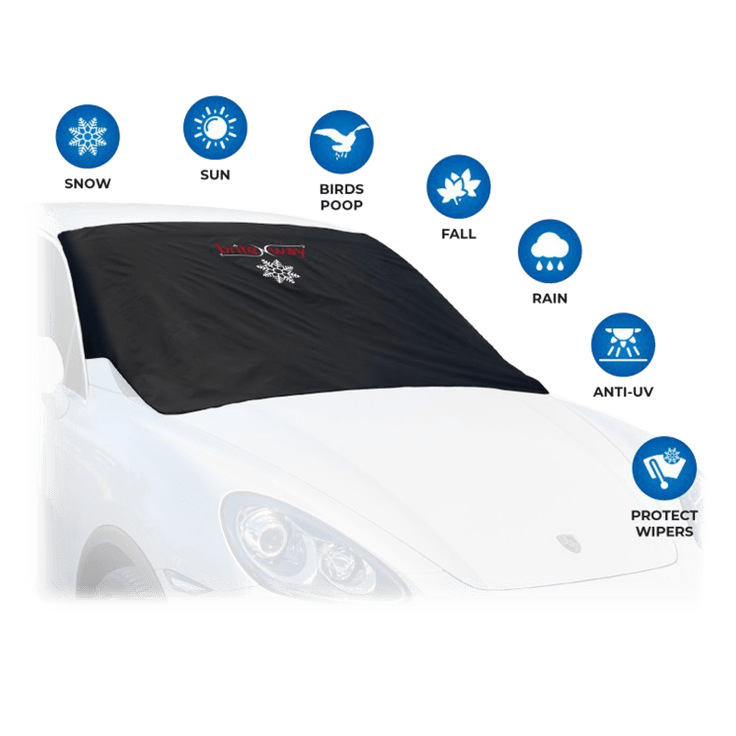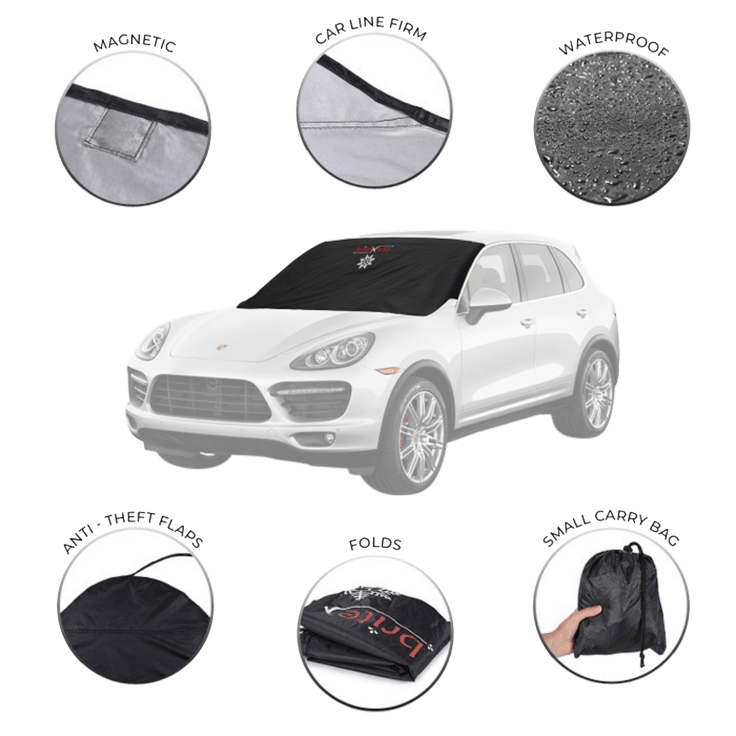 Britenway Windshield & Wiper Ice Protector with Mirror Covers
Discover the Smartest Way to Protect Your Windshield, Eliminate the Need to Defrost & Wait for Long Hours.
Features
A DESIGN YOU WON'T BE ABLE TO FIND ANYWHERE ELSE – This is the ONLY windshield protector available that's equipped with 12 extremely strong and heavily padded magnets that will secure the guard in place without scratching your hood!

SAVE TIME & ENERGY – Eliminates the pain of scraping and brushing off ice during chilly mornings and having to suffer a blazing hot interior on those hot summer days.

PROTECTS YOUR CAR'S WIPERS – Provides astounding protection for your windshield wipers and prevents the wiper fluid from clogging.

EXTREME WEATHER RESISTANCE – Whether it's sunny or windy, icy or snowy, rainy or foggy, our Windshield Cover is 100% waterproof and weatherproof and 100% compatible with all standard vehicles.

INSTALL & REMOVE IT IN SECONDS – You will find detailed instructions as to how to install this Frost Guard on your windshield but for now, you should know that the design features unique flaps that are being trapped by the car doors, adding safety and security to your vehicle.
What's Included?
1x Ultimate Windshield Cover For Sun, Ice & Snow By briteNway [50'' x 60'']
1x Two-Pack Mirror Protective Bags
Warranty
Available States
AL, AZ, AR, CA, CO, CT, DE, DC, FL, GA, ID, IL, IN, IA, KS, KY, LA, ME, MD, MA, MI, MN, MS, MO, MT, NE, NV, NH, NJ, NM, NY, NC, ND, OH, OK, OR, PA, RI, SC, SD, TN, TX, UT, VT, VA, WA, WV, WI, WY
Reviews
Verified Purchase
Great set
During these icy days, these protect your windshield and mirrors from icing over and keeps the snow from having to be scraped off, perfect for easy removal.
Written by @PALThairlady - February 4th 2022
Verified Purchase
it looks good i did not put it as of yet .
Written by @mahaahmed - March 1st 2021
Verified Purchase
Written by @pocahontas4v - January 25th 2022
Verified Purchase
Britenway Windshield wiper & Ice protectors
I have not used my windshield wiper & ice/sun protectors yet, but I like them so far. I only gave them 4 stars because I have to see how the they are going to attach to my hood! I have an SUV
Written by @RozMotley - February 10th 2022
Verified Purchase
Haven't used t yet but it appears to serve the purpose for which it was puchased
Written by @Howboo - February 15th 2022
Verified Purchase
Too late for me to test it out but seems to be very useful

Written by @ordertime - February 15th 2022
Verified Purchase
Not worth 5.00 dollars nothing
Written by @cecyrom - February 10th 2022