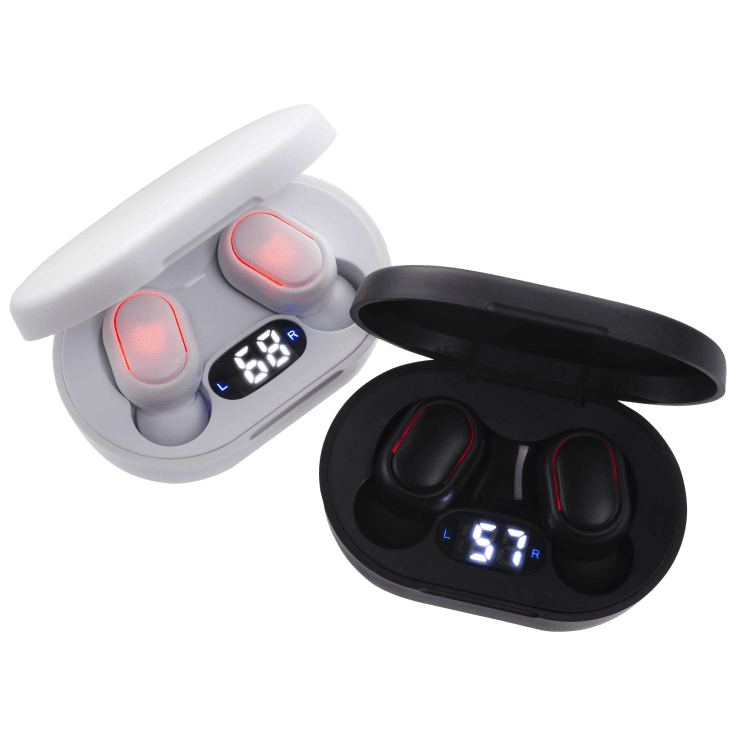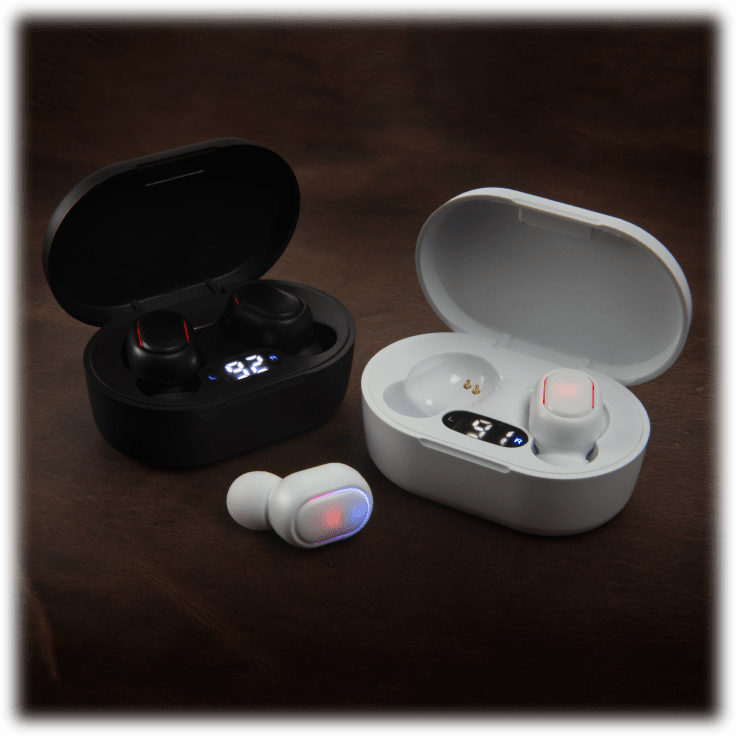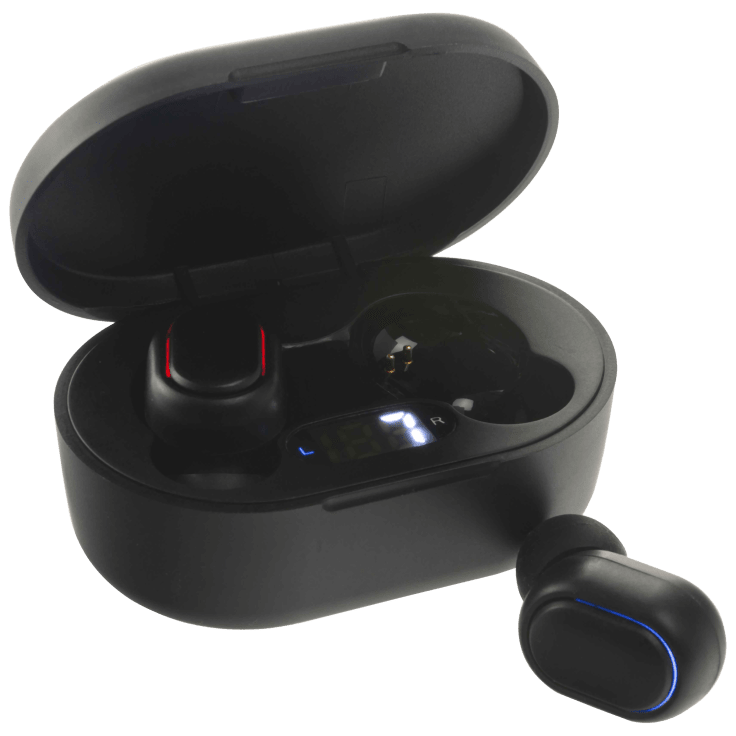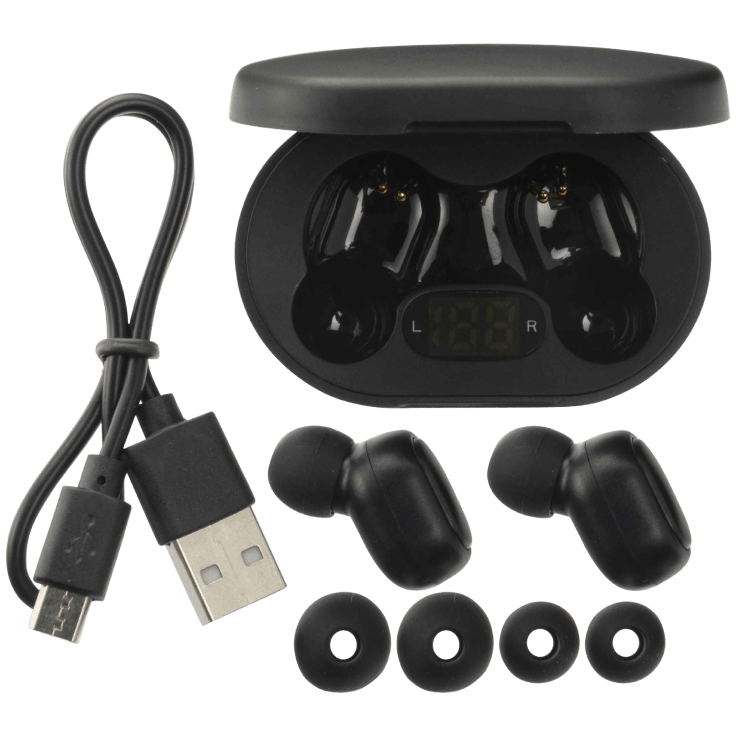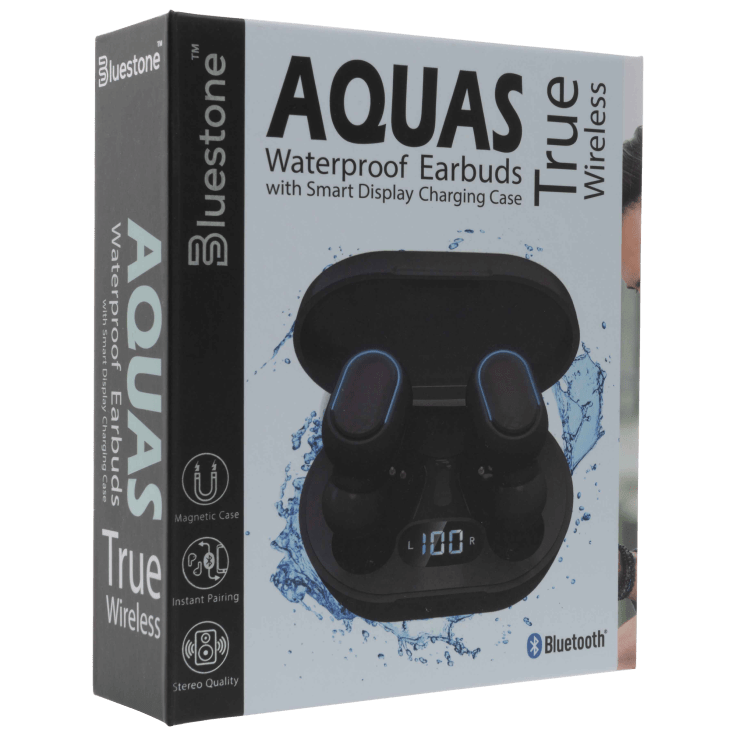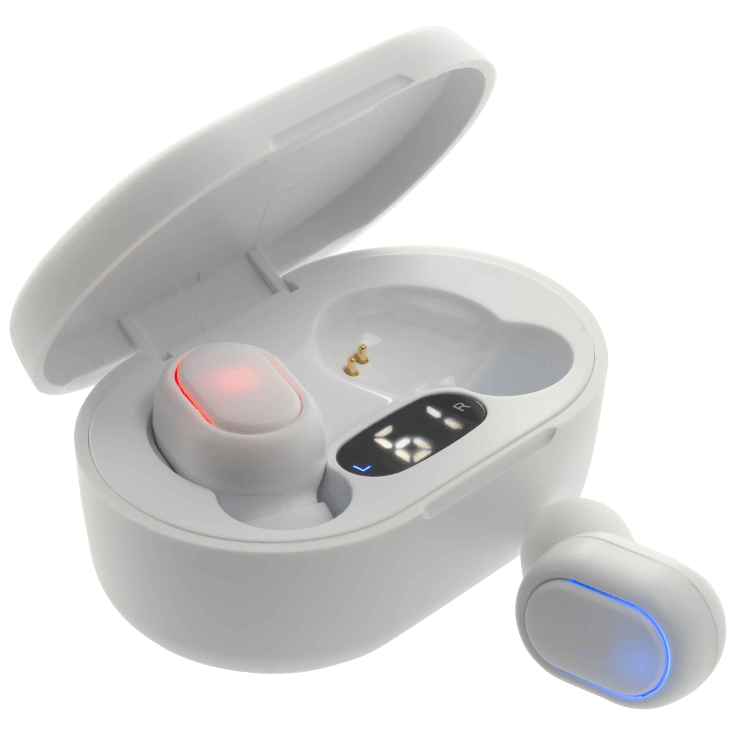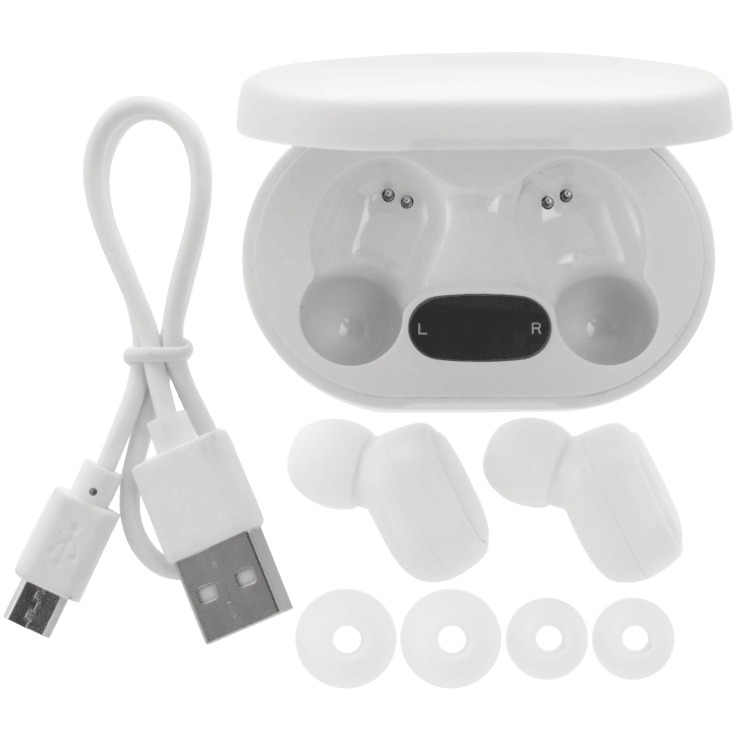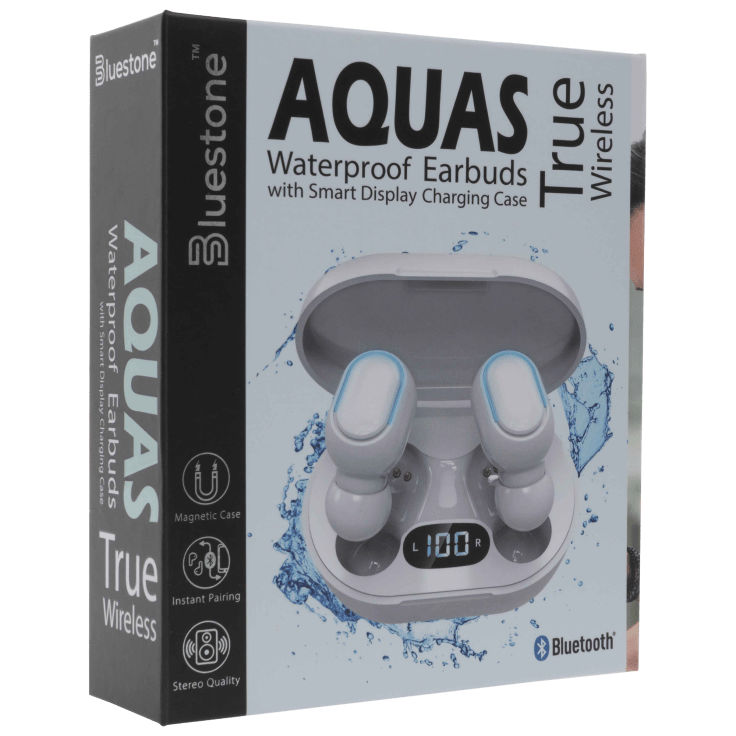 Bluestone AQUAS True Wireless Waterproof Bluetooth Earbuds with Charging Case
Features
Waterproof, noise-isolating stereo earbuds
Bluetoooth 5.0 Quick Connect with Pre-Paired Technology
Smart LED Display Charging Case shows remaining battery life
Up to 60 foot range
Up to 3 hours of continuous play
In the box
2 wireless earbuds
Charging case with LED display
Charging cable
Extra silicon tips
Warranty
Reviews
Verified Purchase
Earbuds
I just got these and so far I'm Loving them…the sound is great and they feel great in my ears
Written by @FamilyLove04 - September 3rd 2020
Verified Purchase
Great sound
So awesome, I ordered a second pair for my daughter!
Written by @RiderJohn - June 26th 2020
Verified Purchase
Love these products
Get an email right away to order.
Written by @margsand - May 29th 2020
Verified Purchase
Enjoying them so far sound is crystal clear
Written by @robinbyrd60 - September 3rd 2020
Verified Purchase
I think these are very comfortable in my years unfortunately the music goes in-and-out all the time .
Written by @sts95q - July 27th 2020
Verified Purchase
Half a set
Wouldn't know only one bud worked
Written by @WEBBIII - May 29th 2020
Verified Purchase
POOR QUALITY
POOR QUALITY : ONE SIDE WORK AND THE OTHER SIDE DON'T WORK IT WASN'T OF MONEY I HAD TO GO TO TARGET TO BUY NEW ONE ( DON'T BUY THIS PRODUCT
Written by @chubbybottom - August 22nd 2020
Verified Purchase
Advertised as waterproof but NOT
Purchased these to keep my daughter from being bored swimming 10,000yds of laps in the morning for her swim team. She could listen to the music on the long sets. Excited to get them, they looked great: presentation equally great. Found the size bud for my daughter, then we read the directions and the ear buds themselves say "these ear buds are not waterproof, should not be submerged and are not recommended for water sports". Boom. Working on returning them now. What a waste of time, effort, money and we've asked twice for clarification and return help with no help at all. Made in China, read closely.
Written by @CrobThomas67 - July 19th 2020
Verified Purchase
Can't hear, volume is very low
Written by @GBrew4 - July 18th 2020
Verified Purchase
Very Ver Disappointed
These were going to be gifts for my 3 grandchildren but they don't work. They don't sinc up with the words that are spoken or sung on the iPad screen. There's a pause. Not worth the money. No invoice in delivery bag either. They really need to go back and my money refunded.
Written by @LynnBencivengo - June 3rd 2020