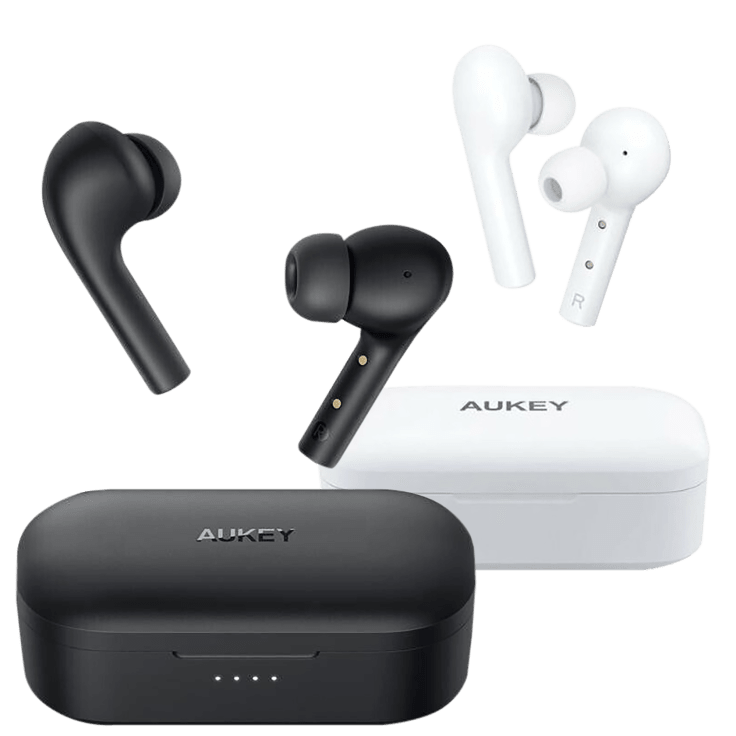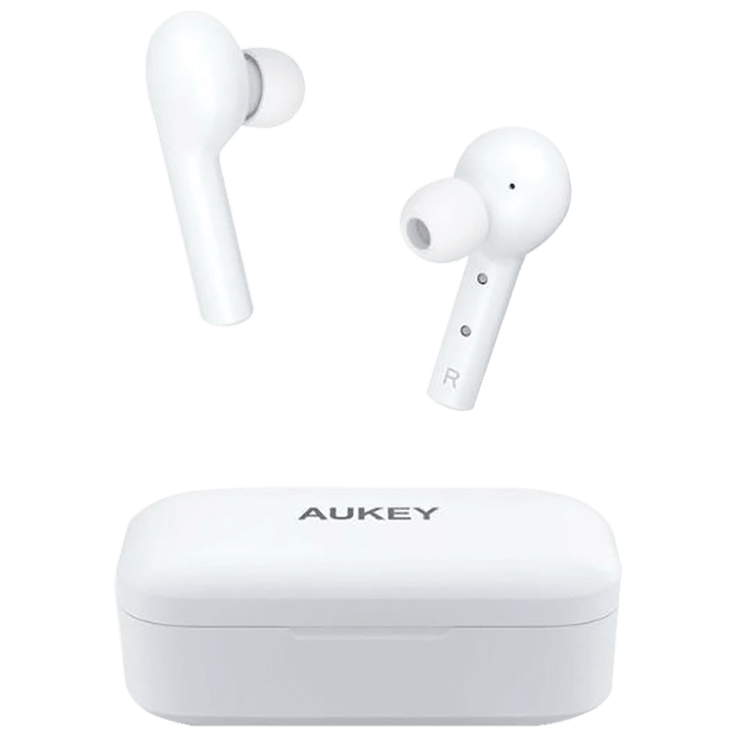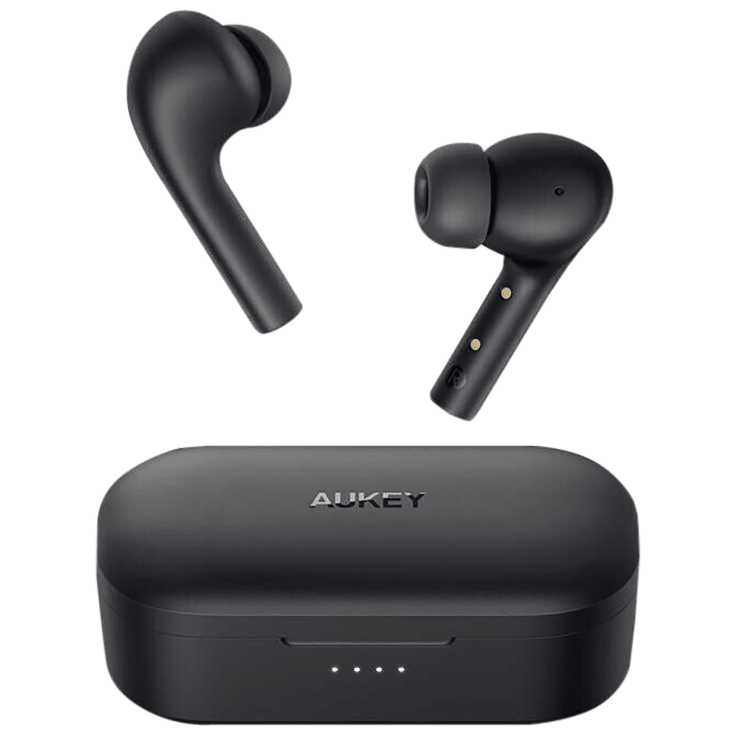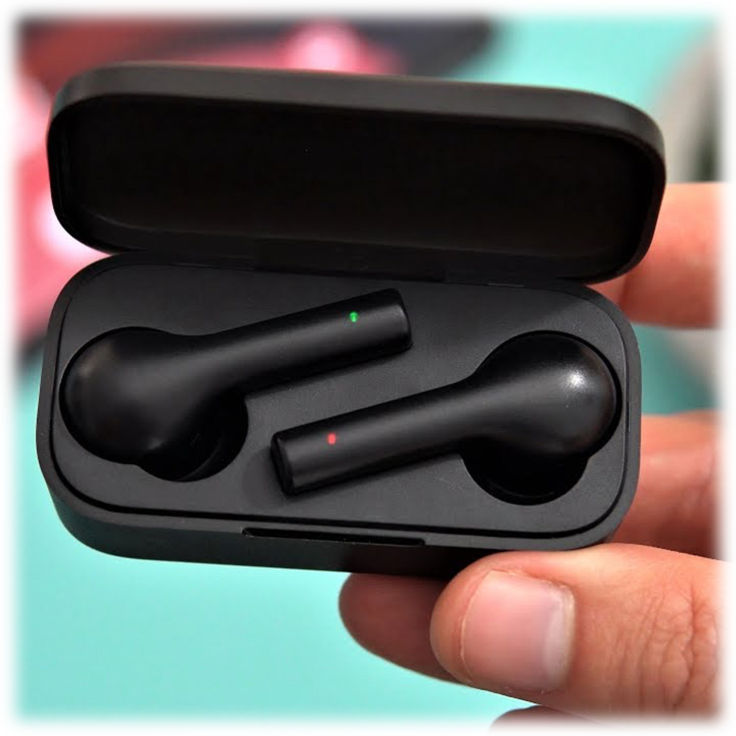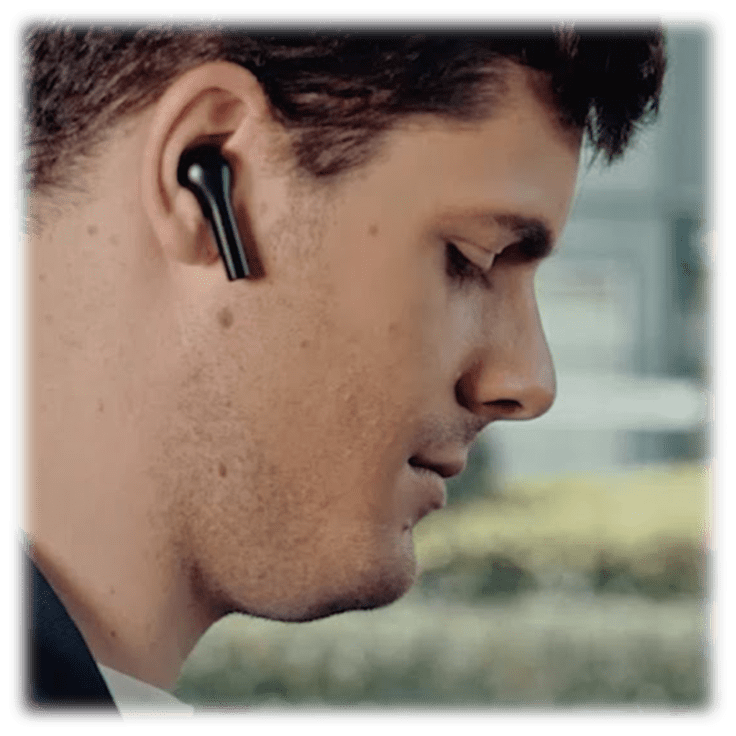 Aukey Move Compact II Wireless Earbuds
Features
Superior Sound Quality
Experience crisp, high-fidelity sound while Bluetooth 5 provides faster pairing and a stable, efficient wireless connection
Great Battery Life
The earbuds alone provide up to 5 hours of high-quality sound output on a single charge
Included charging case provides an additional 6 charges, giving 35 hours of total playtime
High Fidelity Audio
10 mm enhanced dynamic drivers deliver rich, clean sound
MEMS microphone technology allows you to make clear calls.
One-Step Connection
Simply open the charging case, and they will automatically make a stable and efficient wireless connection to your phone (after being paired the first time)
Specifications
Color: Black or White
Bluetooth Version: Bluetooth 5
Charging Time: 1.5 Hours
Working Time: 30 Hours
Waterproof: IPX6
Charge Port: USB type C
What's Included?
1x Aukey Move Compact II Wireless Earbuds
1x Charging Case
1x Ear-Tips (S/M/L)
1x USB-C Cable
1x User Manual
1x Quick Start Guide
Warranty
Reviews
Verified Purchase
Well worth the money
So far, these are great! Haven't tried them yet, just charging at the moment
Written by @nickels95 - August 22nd 2023
Verified Purchase
Ear buds are very good quality
Written by @jumpingjack33 - August 29th 2023
Verified Purchase
One great pair
I bought two pairs of these,but one didn't work the customer service was great they gave me a refund on the one pair that did not work and I really enjoy the pair that does
Written by @hrhonda52 - September 3rd 2023
Verified Purchase
Good fit, but not great sound quality.
I have been using iPhone's but I don't like the ear fittings that always feel like they are going to fall out. These Audey earbuds seemed like they would stay in place better, and they do. They also come with two other size pieces to best match the ears of the listener, but after the sound quality of the iPhones, these inexpensive earbuds indeed sound like inexpensive earbuds. Oh well, I can't be surprised!
Written by @macgillgb1 - August 30th 2023
Verified Purchase
Literal garbage
I paid $11 for these and I'm pretty sure I overpaid by at least $11, maybe more. The left earbud wouldn't pair at all. I reset everything several times, but no luck. And the right earbud worked, but held a max charge of about 40 minutes. I tried it 5 different days, fully charged each time and no more than 40 minutes ever. Tech support was non-responsive about both issues.
I threw these in the garbage.
Written by @Marxorz - September 25th 2023
Verified Purchase
I can't pair them with iPhone or iPad
Written by @Marsh42 - August 30th 2023