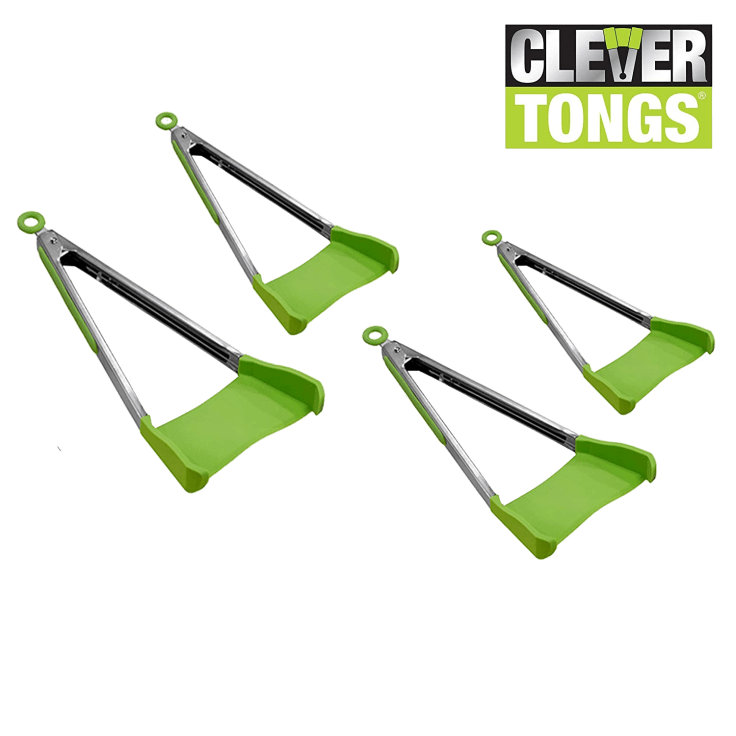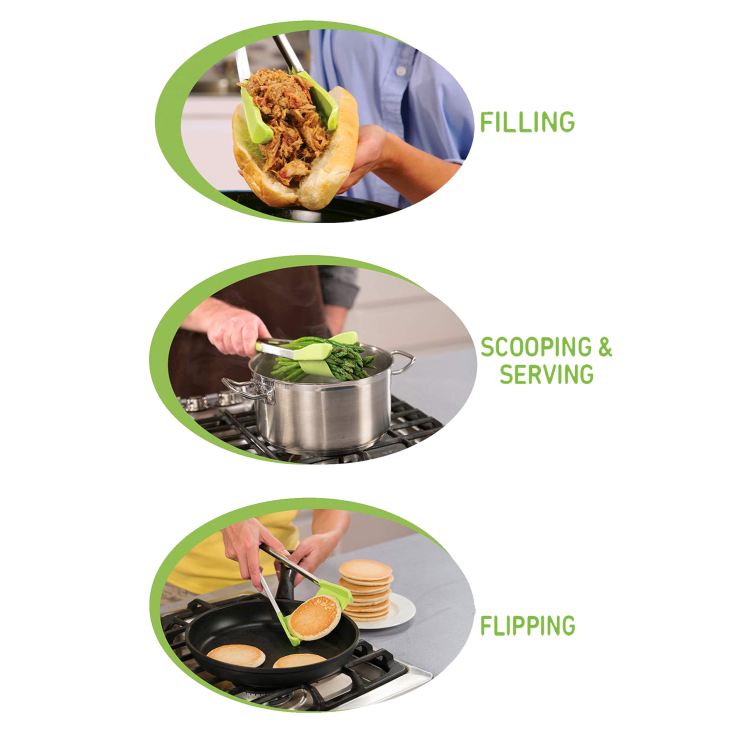 ASOTV Clever Tongs 4-Pack (2 Large, 2 Small)
Easy to use, heat-resistant, and stick-free: reduce stress in the kitchen with the dishwasher safe Clever Tongs 4-Pack.
Features
Includes 2 large and 2 small Clever Tongs
NEW 2-in-1 Spatula and Tongs
Combines the flip of a Spatula and the squeeze of Tongs
Flip, cradle, grab or scoop with one tool
Makes cooking and serving your favorite foods easier
Specifications
Box Dimensions: 13.3 x 5.9 x 2.68 inches
Included in the Box
2x Large Clever Tongs
2x Small Clever Tongs
Warranty
Estimated Delivery Date
Friday, July 17th - Friday, July 24th. Due to a high volume of orders, delivery times are longer than usual.