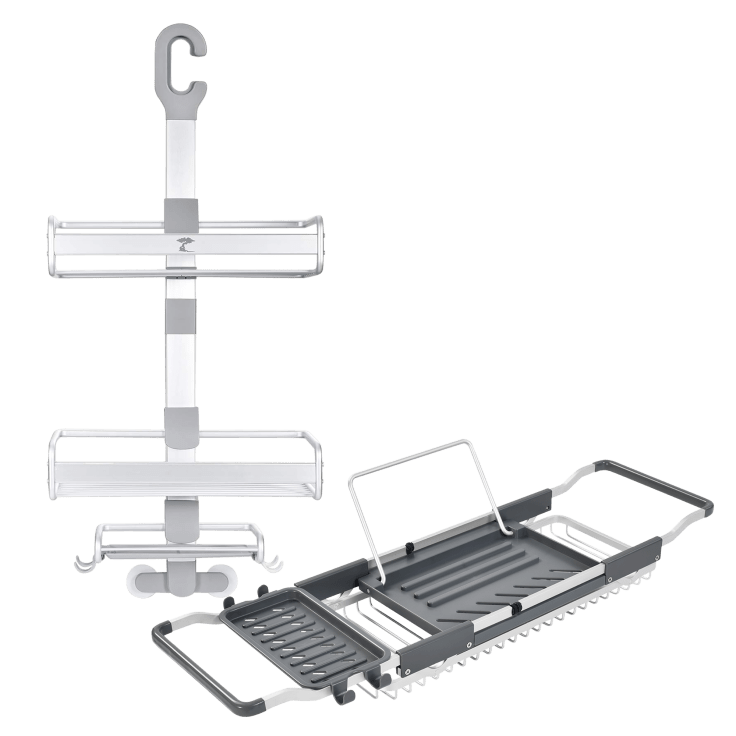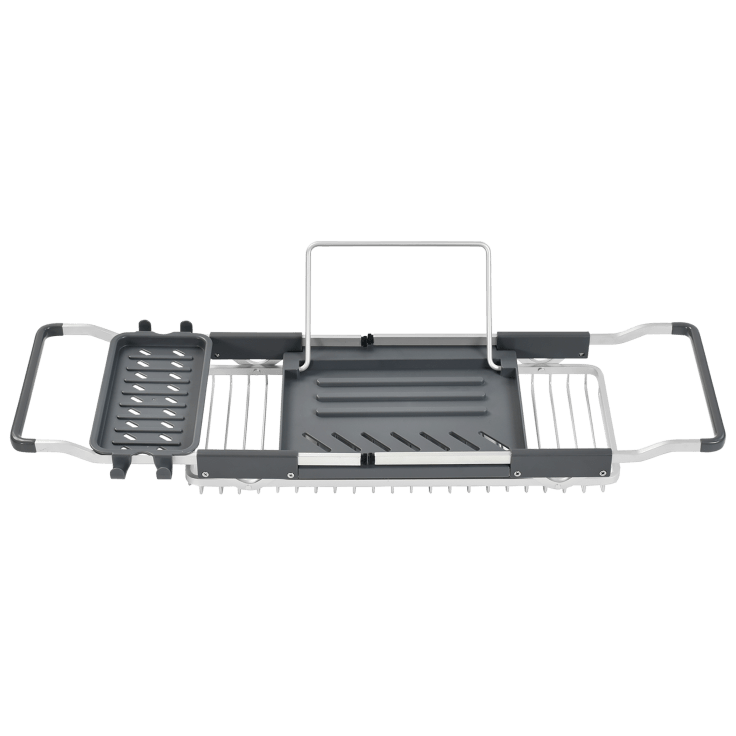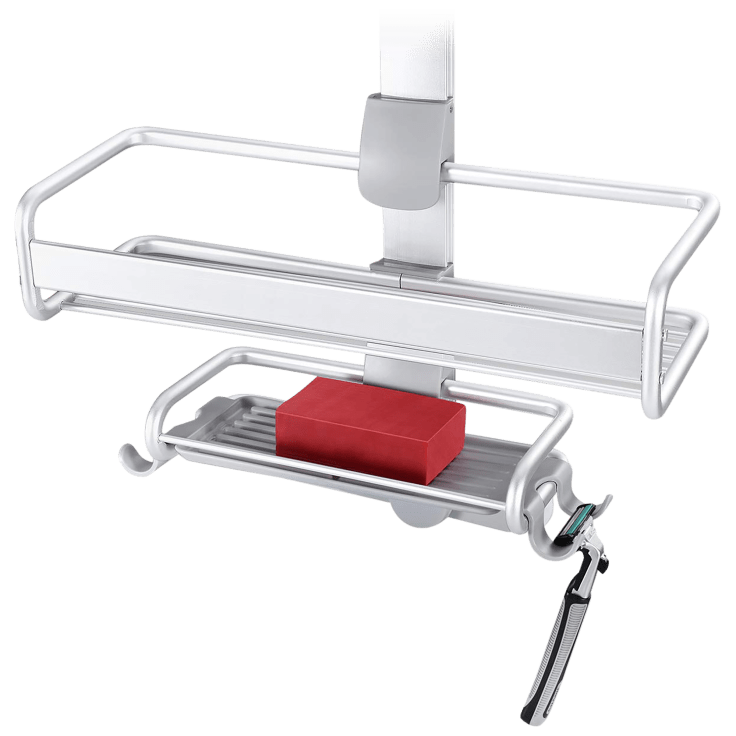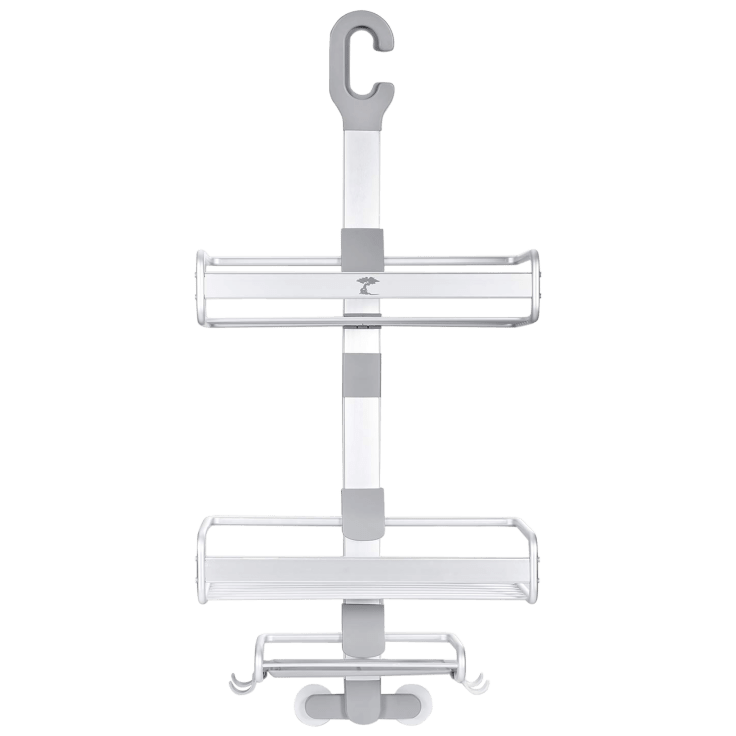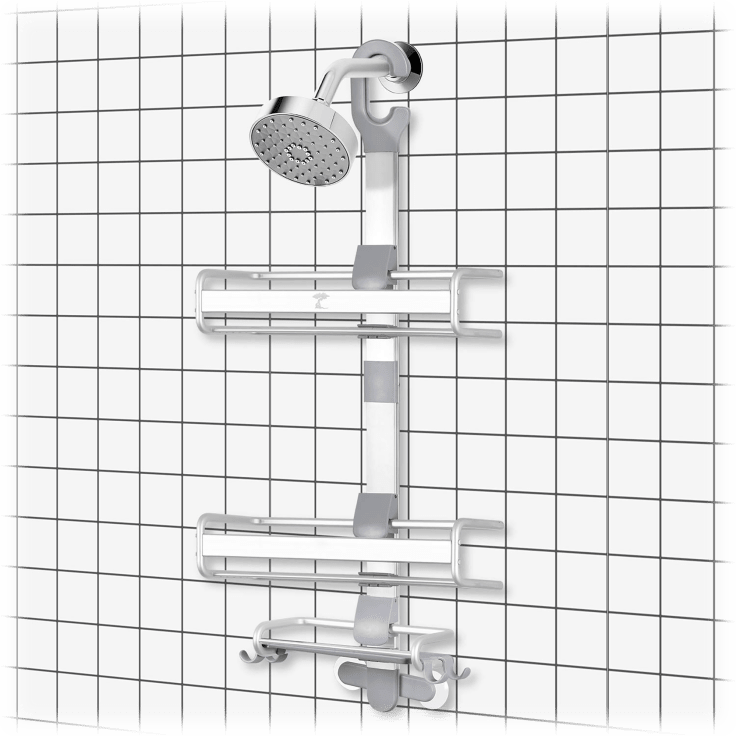 Aluminum Hanging Shower Caddy & Bath Tub Caddy
Features
Shower Caddy
Maximize space and keep your shower organized.
This easy-to-install, hanging shower caddy doesn't require any drilling or hardware.
Simply slip the caddy over your shower head, or hang it on the included stainless steel hook.
Features adjustable shelves that move left and right to accommodate different sized bottles.
Great for storing shampoos, conditioners, hair masks, body washes, soaps, and other bath accessories.
Built-in hooks are perfect for hanging loofahs and razors.
The open grid design prevents the occurrence of mold and mildew.
Rustproof aluminum metal design ensures your caddy will look and feel new for years to come.
Fits most shower heads
Measures 28.7 inches long
Shelves are 12.5 x 4.4 x 2.9 inches
Bath Tub Caddy
This adjustable tub caddy measures 36" x 10" x 6.5" with the book holder open, and measures 28" x 10" x 2.5" when the book holder is closed.
It is also an adjustable caddy and can, therefore, be expanded to fit a variety of tubs of various breadths.
This bathtub caddy tray comes with a removable phone holder on the arm so that you can always have your phone handy while you go for a soak in the tub.
Never be away from your loved ones or social media with this snazzy feature!
This bathtub caddy organizer comes with 4 hooks along with the phone holder.
These hooks can be used to hand loofahs, washcloths, etc.
This way you can have everything you could possibly need while taking a bath within arm's reach!
This bath tray for tub comes with an extra tray under the book holder to ensure that nothing falls into the bath accidentally.
This is especially helpful if you're planning on using your phone, tablet, or laptop while in the bath.
What's Included?
1x Shower Caddy
1x Instruction Manual
1x Bath Caddy
1x Instruction Manual
Warranty