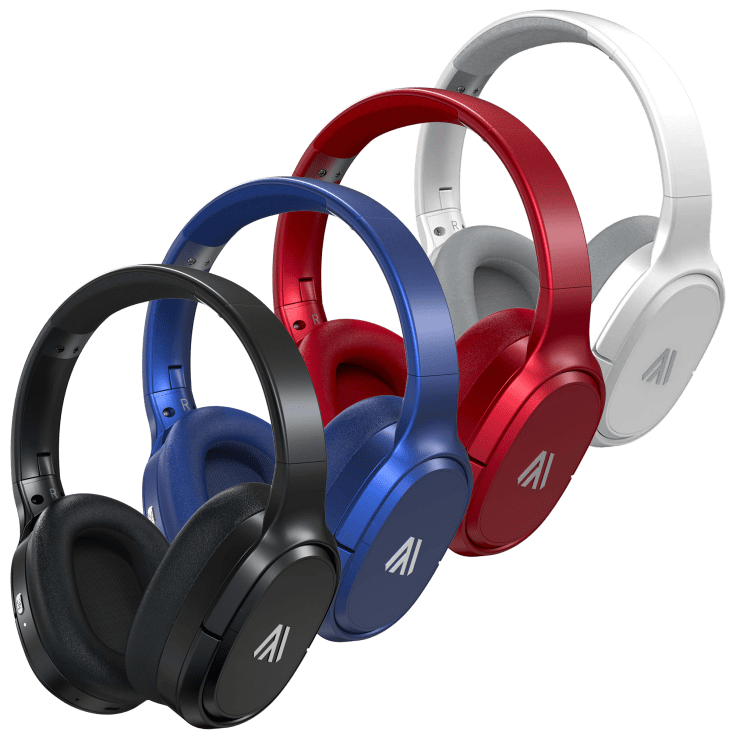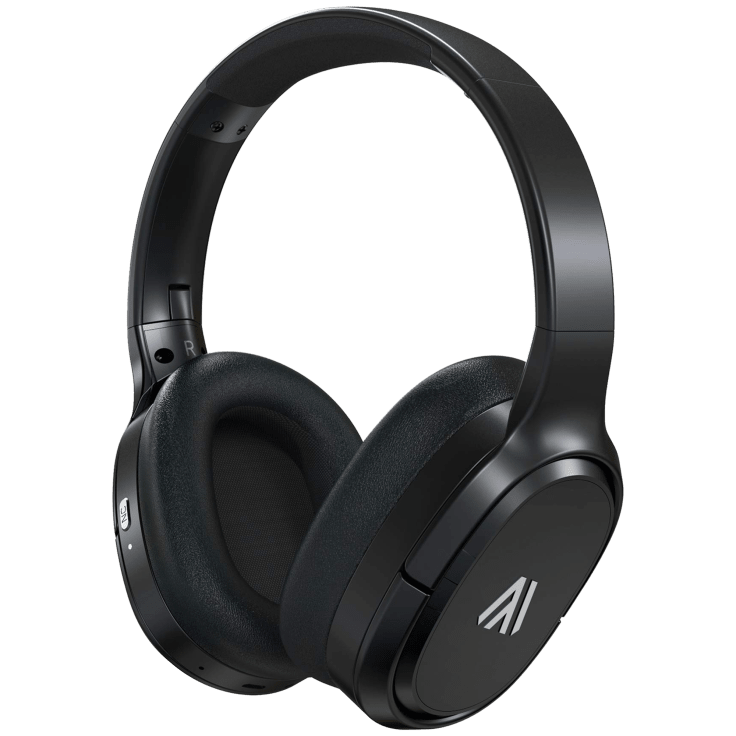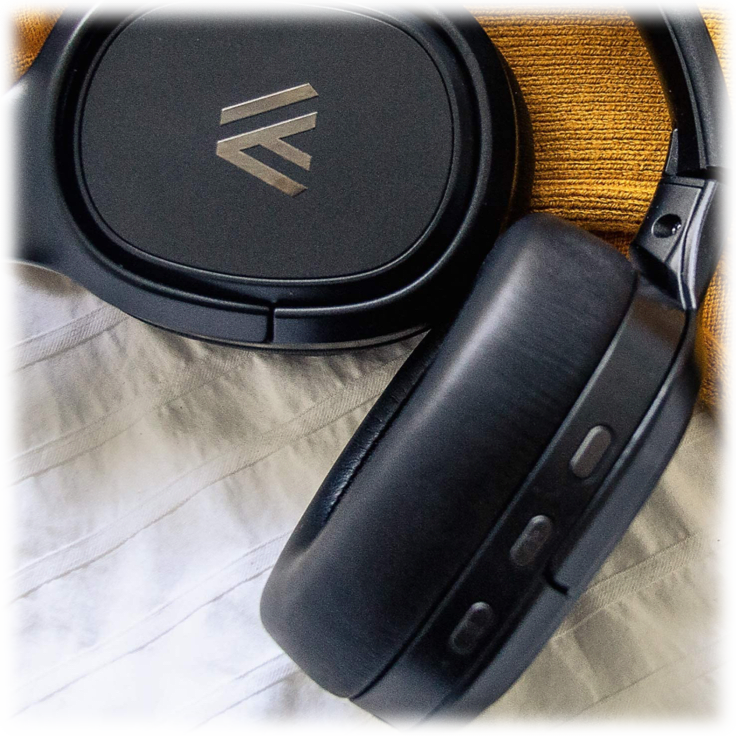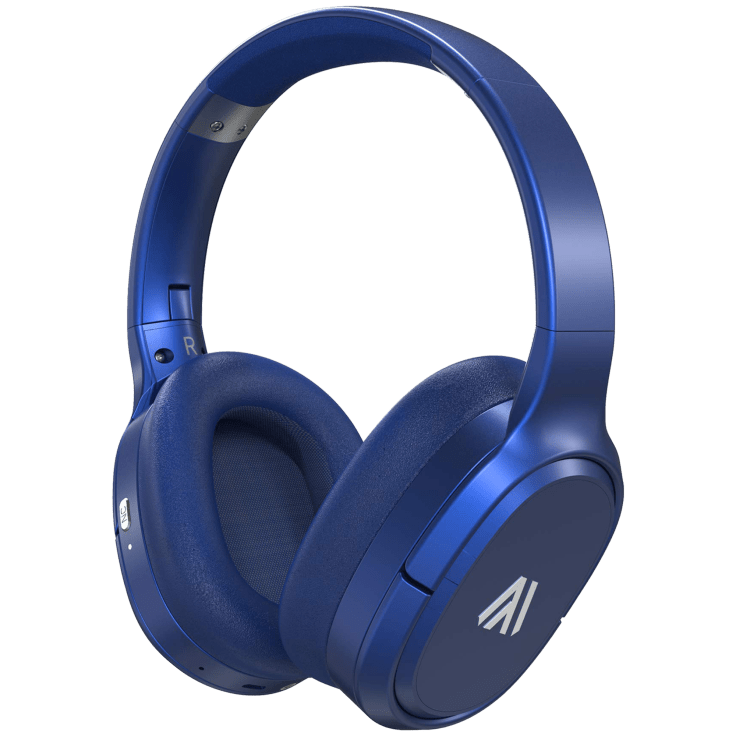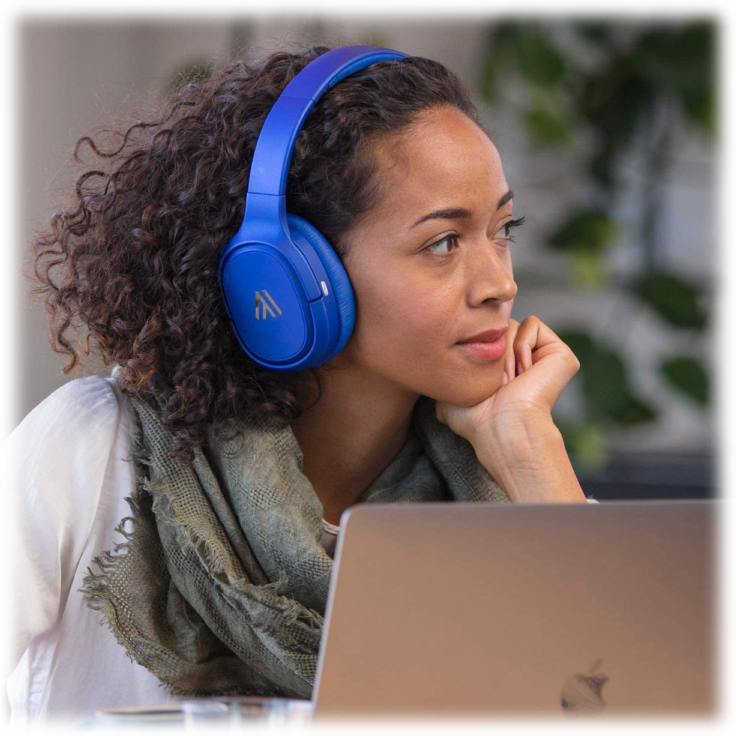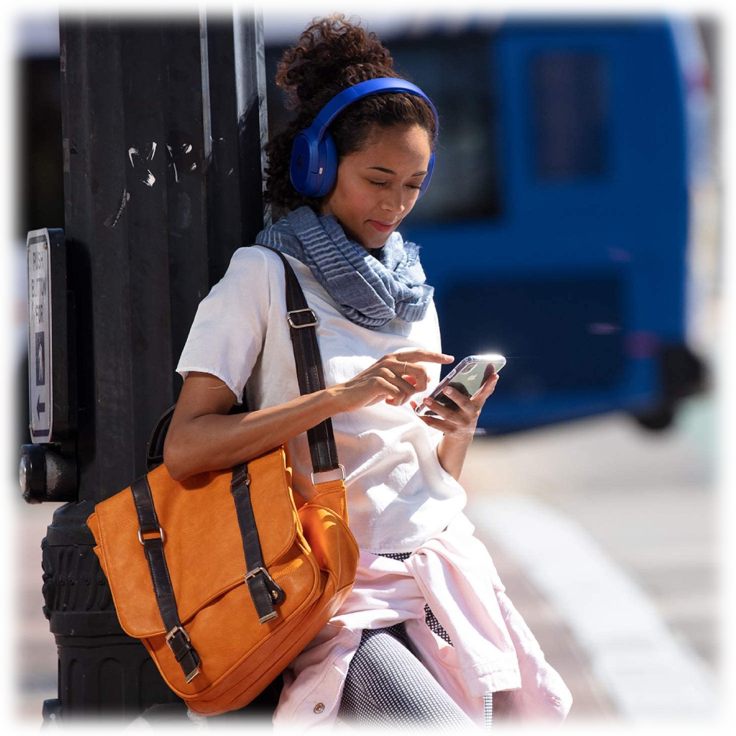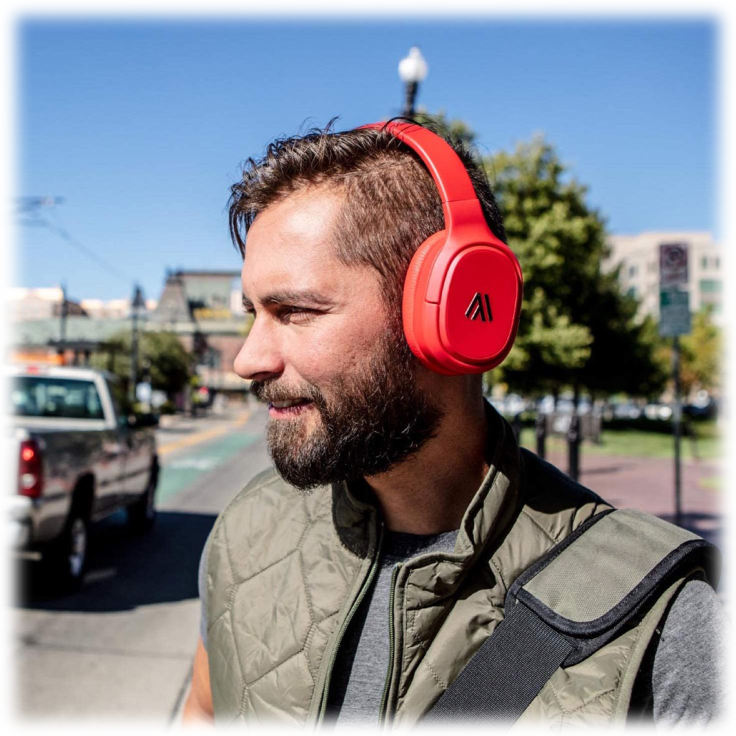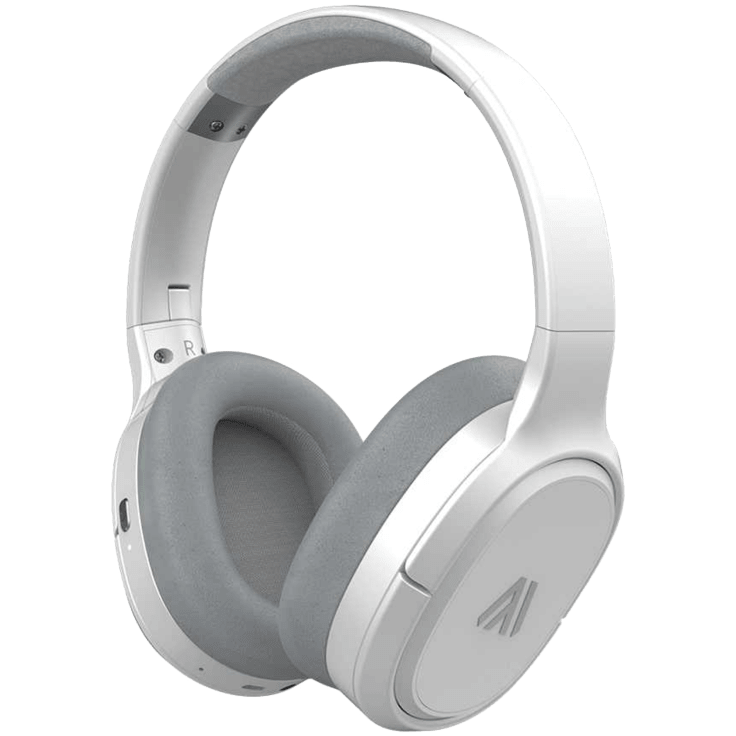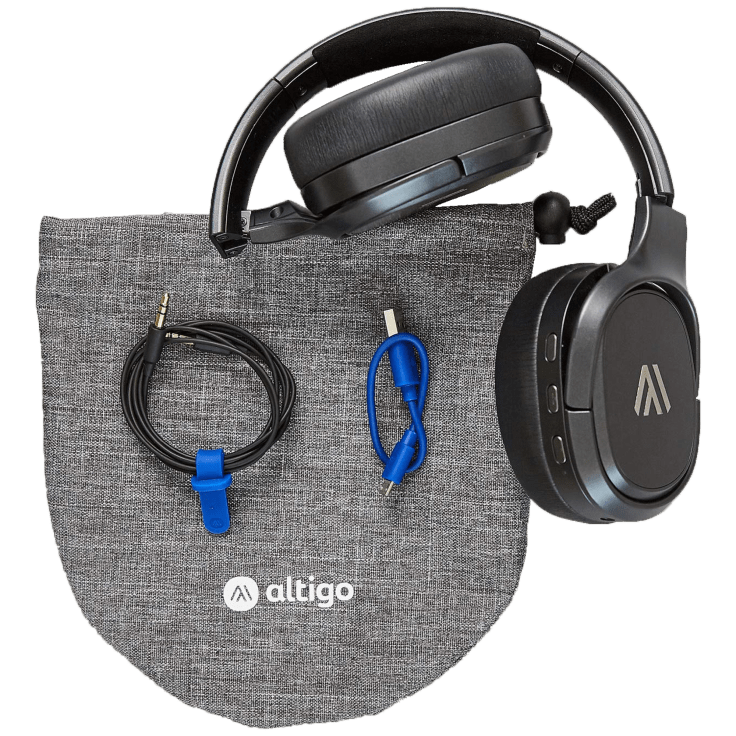 Altigo Active Noise Cancelling Over Ear Wireless Bluetooth Headphones
Features
ACTIVE NOISE CANCELLING TECHNOLOGY
Noise reduction of 20dB
Altigo's active noise cancelling (ANC) technology significantly reduces low frequency ambient noise like the rumble of an airplane's engine.
Turn the ANC feature on and off with the push of a button.
ADDITIONAL FEATURES
Premium Bluetooth version 4.2 technology provides a strong signal for uninterrupted calls and better sound quality than ever before.
Over-The-Ear design means the ear cups fit over your entire ear allowing you to listen comfortably for hours.
Get up to 30 hours of uninterrupted listening enjoyment before you have to recharge
Altigo's "rapid charge" technology lets you plug in for just 5 minutes for an additional 1.5 hours of playtime, or 10 minutes for 2 more hours.
The built-in mic and intuitive controls make it quick and easy to take calls and track through your playlist.
Includes carrying case to keep your headphones safe in a bag
Specifications
Connection Type: Bluetooth version 4.2 or 3.5 mm Audio Jack
Headphone Design Type: Over-The-Ear
Active Noise Cancelling: reduces low frequency noise by 20 decibles
Battery Life: 30 Hours
Rapid Charge Time: 5 Minutes Charge = 1.5 Hours of Play Time
Pad Material: Genuine Leather
INCLUDED IN THE BOX
1 x Altigo Active Noise Cancelling Headphones
1 x Carrying Case,
1 x Micro USB Charging Cable
1 x Aux Audio Cable
Warranty
Estimated Delivery Date
Tuesday, June 9th - Monday, June 15th. We're temporarily prioritizing shipping some items to help customers stay at home during the COVID-19 pandemic. As a result, some deliveries will be longer than usual.
Reviews
Verified Purchase
Written by @Boy9vopz - May 15th 2020
Verified Purchase
Great value and selection of products
This order arrived in time for Mother's Day, The value was excellent worth well over $100 of assorted products: personal care, techie goodies and home products. I loved this mystery box and would not hesitate to purchase future boxes - Great value!
Written by @Xanthyaa - May 9th 2020
Verified Purchase
Ridiculously comfortable and amazing sound. It's no wonder they are already sold out.
Written by @kjones1212 - May 8th 2020
Verified Purchase
A Great birthday present for myself.
No one ever remembers my birthday, all though I do theirs. I just don't say anything anymore to my friends. This year I bought this for myself. I was so excited to know that I didn't know what was in it. Best birthday present in 10 years ! Thank you Morning save, you made my 64th a great one !!! I liked everything in the gift box and so worth the cost ! Everything was way above the value price I paid!!!
Written by @juliebobikevich - May 1st 2020
Verified Purchase
My Mother's Day Mystery Bundle
Interesting collection of great items - thanks!
Written by @DiHanson - April 30th 2020
Verified Purchase
Great Bargain
Ready to go, right out of the box. Love it!
Written by @GregProvo - April 29th 2020
Verified Purchase
Wife loves it.
She said it was just like Christmas opening her presents. The products are very nice.
Written by @davemackin2004 - April 29th 2020
Verified Purchase
That was fun!
My wife had a great time opening up the various items found in the box… I told her the box was for Mothers Day, stepped outside for a minute…and when I returned, she was deep into the box! All good and well worth the price.
Written by @srduncan50 - April 29th 2020
Verified Purchase
Suprised
Very nice items in my surprise box.
Written by @alisarena - April 28th 2020
Verified Purchase
Mother's Day
Written by @iluvmike - April 30th 2020
Verified Purchase
Great gifts
I like the mystery box it came super fast. Nice gifts. My mom would like it.
Written by @mzn131 - April 28th 2020
Verified Purchase
Nice gifts.
I love the gifts. Except I'm not found of the color black. I would've liked it more if they were more womanly colors. It is a Mother's Day gift box.
Written by @donnaegaggy - April 30th 2020
Verified Purchase
Mother's Day
This box was …just ok for me. I have very short hair, in the box was a very pretty hair straightening brush…ok…
next was the ice bev bottle…pretty…I would have liked some color…
tags to find a lost set of keys…ok…(maybe a pretty scarf…jewelry…)
noise canceling head phones…would have preferred perfume or lotion…(just saying)
and finally a small clutch that can charge my phone…black.
Mothers day people…pink…blue…beige…
Overall…maybe I should have got the $29 box
Written by @lorettasantos2 - April 29th 2020
Verified Purchase
Not the value stated in the ad
This box was supposed to have a $458 value. It doesn't look like it even comes close.
Written by @Mara123 - May 2nd 2020
Verified Purchase
Oh my goodness
This isn't close to almost $500. I ordered the one that's over $420 dollars. Wow…
Written by @auntbigg - May 3rd 2020