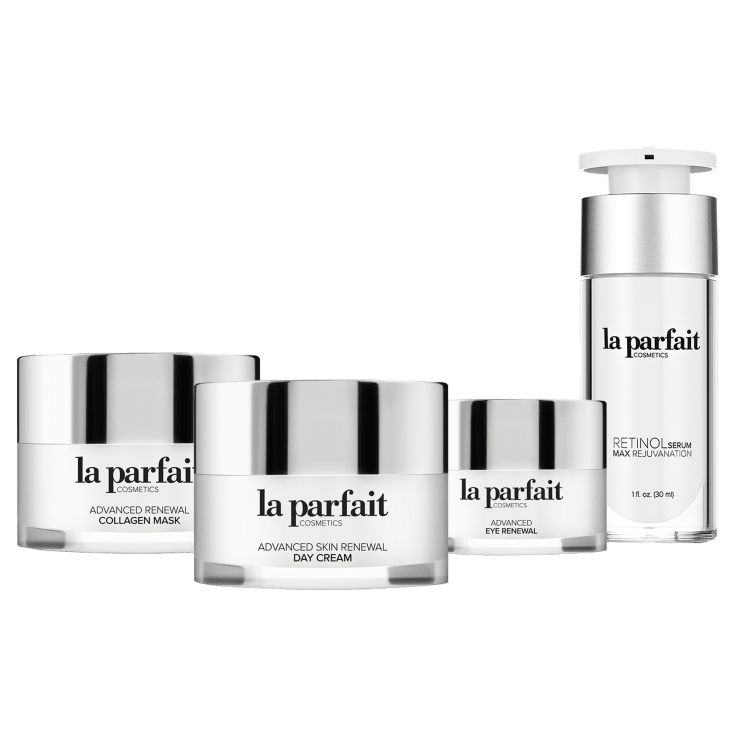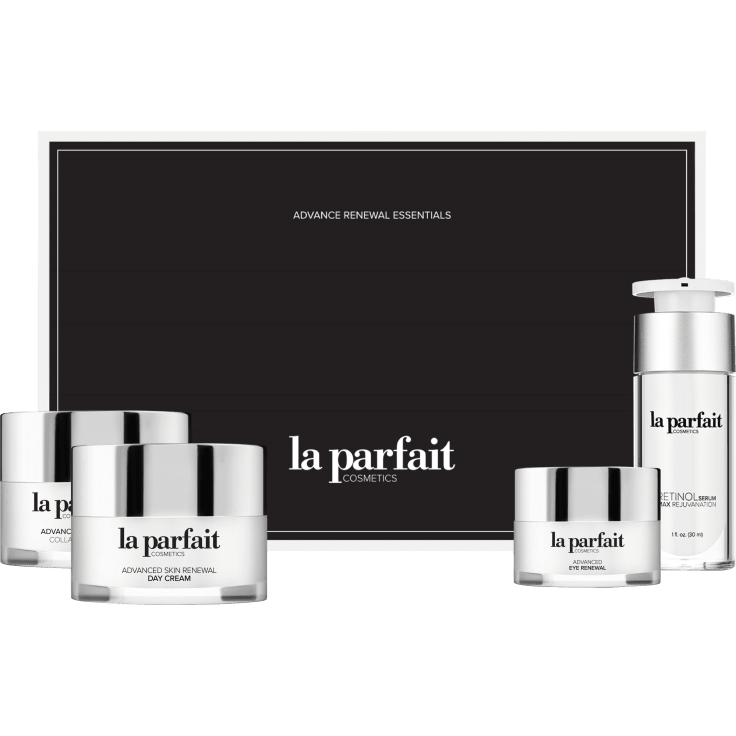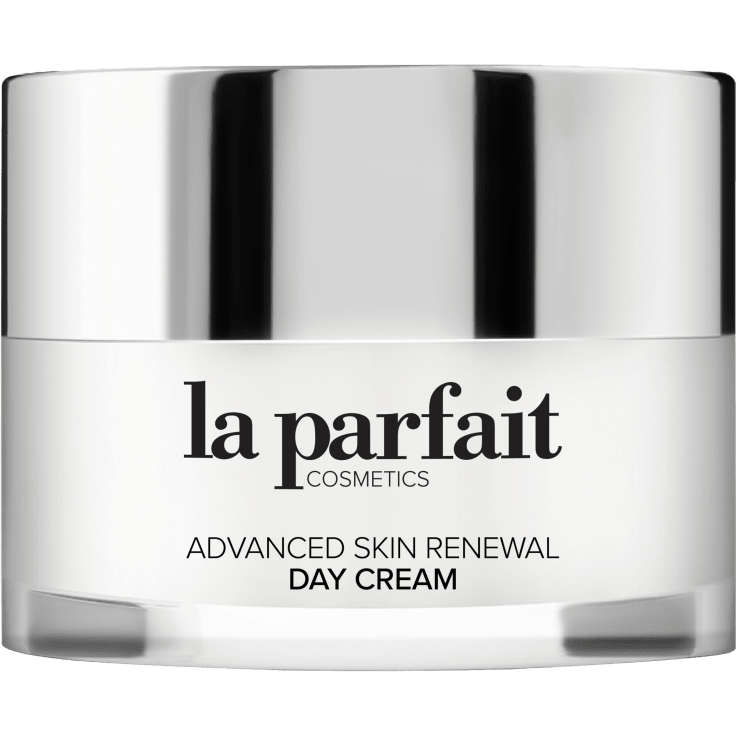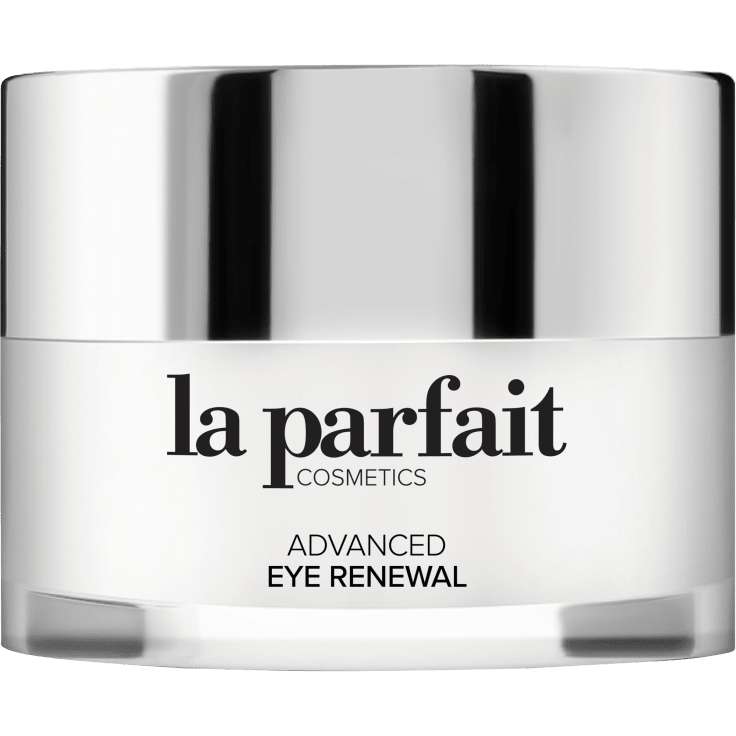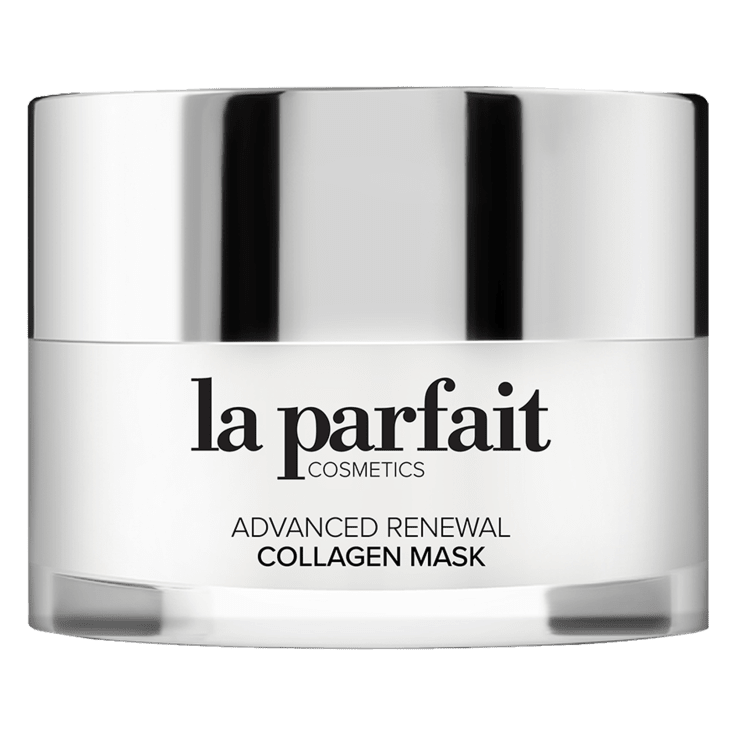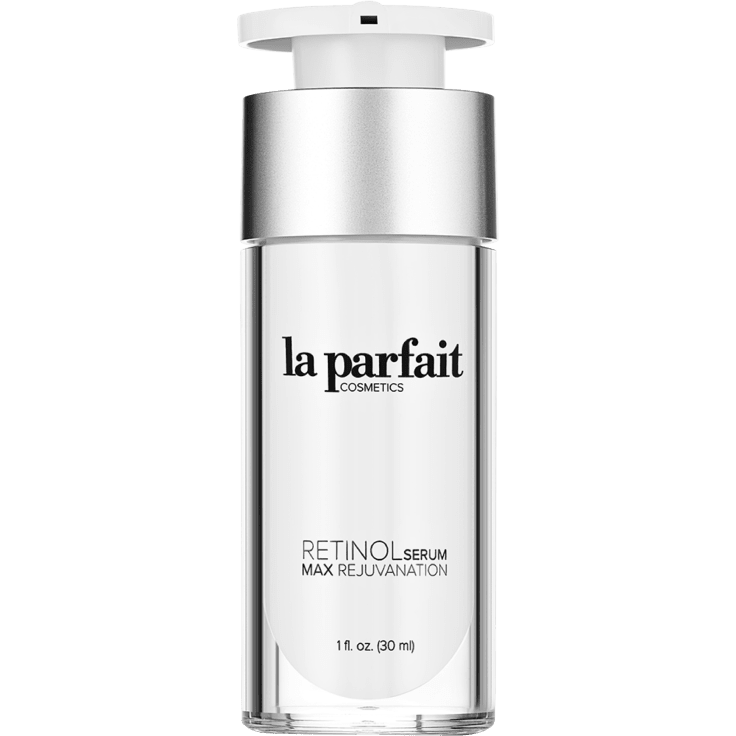 Advanced Renewal Essential Set by La Parfait Cosmetics
Features
In this specialized kit, you will find all four products necessary for the specially-formulated system to begin and maintain your own skin and beauty transformation, as follows:
Retinol Serum Max Rejuvenation
Increases skin turnover for younger, healthier skin
prevents collagen loss, treats fine lines, and helps even out skin tones or diminish hyper-pigmentation.
Additionally, it is a powerful antioxidant that assists in destroying free radicals, which develop in the skin as a result of sun, smoke, and pollution.
Perfect for Reversing signs of sun and environmental damage, treating acne, and reducing hyperpigmentation, dark circles, fine lines, and wrinkles.
INGREDIENTS
Cyclopentasiloxane, Dimethicone, Dimethiconol, Ethylhexyl Cocoate, Tocopherol, Caprylic / Capric Triglyceride, Retinol, BHT, Dimethylmethoxy
Advanced Skin Renewal Day Cream
The advanced skin renewal moisturizer is fused with hyaluronic acid and ceramides.
A potent natural combination, which when used topically creates a moisture barrier on the skin
For everyday use.
Has highly favorable benefits for dehydrated or damaged skin
Works well alone or over a serum
Infused with hyaluronic acid and ceramides, a natural and potent blend
When used topically this mixture creates a moisture barrier on the skin.
Replenishes the natural lipids that are lost from exposure to harsh environmental factors, and fortifies the skin's own natural barrier.
This day cream has the best natural fusion of deep moisture, that leaves skin feeling refreshed
SPF 30
INGREDIENTS
Octisalate 5 % Octinoxate 7.5 % Titanium Dioxide 2% Avobenzone 2% Other Ingredients: Acetyl Hexapeptide 3, Aloe Barbadensis Leaf Extract, Ascorbic Acid. Benzyl Alcohol, Camellia Sinensis (Green Tea) Extract, Capric/Caprylic Triglycerides, Caprylyl Glycol, Carbomer, Cetyl Alcohol Diaminopropionoyl Tripeptide-33 (Preventhelia), Dimethicone, Disodium EDTA, Emulsifying Wax, Fragrance, Glyceryl Stearate, Hexylene Glycol, PEG16 Macadamia Glycerides, Octyldodecanol, Squalane, PEG 100 Stearate, Phenoxyethanol, Polyacrylate 13, Polyisobutene, Polysorbate 20, Propylene Glycol, Retinyl Palmitate, Rice Peptides, Sodium Hydroxide, Tocopheryl Acetate Ubiquinone 50, Water.
Advanced Eye Renewal
The advanced EYE RENEWAL is a revitalizing and fortifying treatment for the fragile tissues around the eyes.
Infusion of Vitamins A, B, C, D3, E, F, and H, and super-refined oils and active herbal extracts help delay the appearance of expression lines and wrinkles.
Perfect for Daytime or night time use for all skin types.
Serves to remove, delay, and prevent fine lines and expression wrinkles.
INGREDIENTS
Aloe Vera Gel, Olive Oil, Glycerin, Glyceryl Monostearate, Peach Kernel Oil, Avocado Oil, Milk Protein, Isopropyl Palmitate, and Linoleic Acid and Tocopherol and Retinyl Palmitate, Coneflower Extract, Hops Extract, Rosemary Leaves Extract, Sage Leaves Extract, GinsengExtract, Corn Extract, Palmitoyl Oligopeptide, Palmitoyl Tetrapeptide-7, Phenoxyethanol, Ascorbyl Palmitate and Magnesium Ascorbyl Phosphate and Lecithin, Mango Butter, Potassium Sorbate, Sodium Benzoate, Citric Acid.
Advanced Renewal Collagen Mask.
The Collagen mask helps reduce visible signs of aging
Supplies vital nutrients to the skin.
Fights the effects of skin aging, by helping supply your skin with hydration and elasticity.
Promotes skin balance and comfort. Collagen is a soluble protein that effectively helps to diminish wrinkles and age lines while restoring elasticity to skin
Prepared with the best ingredients and you in mind
Perfect for All skin types works wonders on dried skin and deep wrinkles
Re-hydrates and restores elasticity to all skin types.
INGREDIENTS
Aloe Vera Gel, Cetyl Alcohol, Zinc Oxide, Titanium Dioxide, Sesame Oil, Safflower Oil, Soluble Marine Collagen, Squalene, Glucose and Fructose and Sucrose and Urea and Dextrin and Alanine and Glutamic Acid and Hexyl Nicotinate (Amino Acid\Sugar Complex), Guar Gum, Tocopherol, (Vitamin E), Mango Butter, Phenoxyethanol, Hydrolyzed Silk, Sodium Hyaluronate, Palmitoyl Oligopeptide, Palmitoyl Tetrapeptide-7, Potassium Sorbate, Citric Acid.
Included In The Box
1x Advanced Renewal Essential Set by La Parfait Cosmetics
Warranty
Available States
AL, AZ, AR, CA, CO, CT, DE, DC, FL, GA, ID, IL, IN, IA, KS, KY, LA, ME, MD, MA, MI, MN, MS, MO, MT, NE, NV, NH, NJ, NM, NY, NC, ND, OH, OK, OR, PA, RI, SC, SD, TN, TX, UT, VT, VA, WA, WV, WI, WY