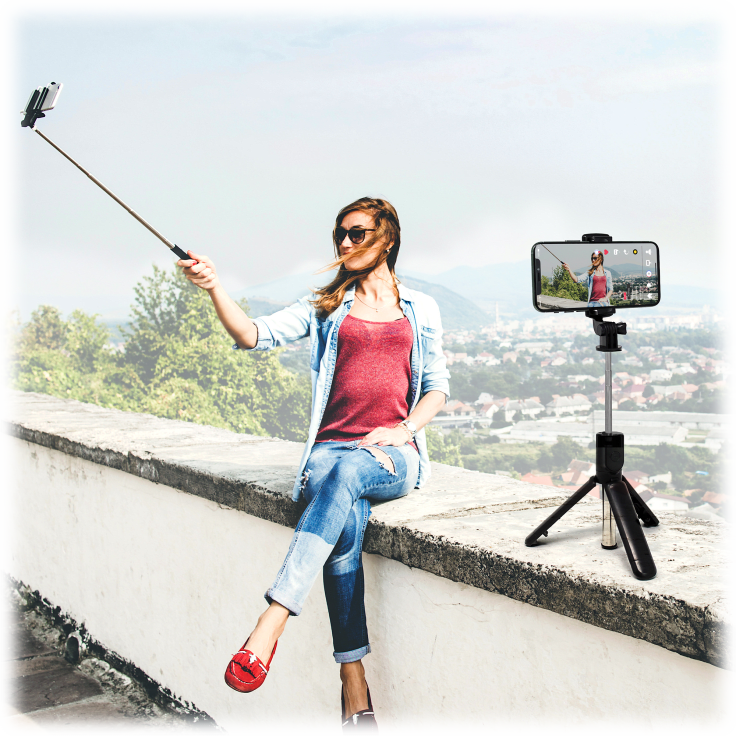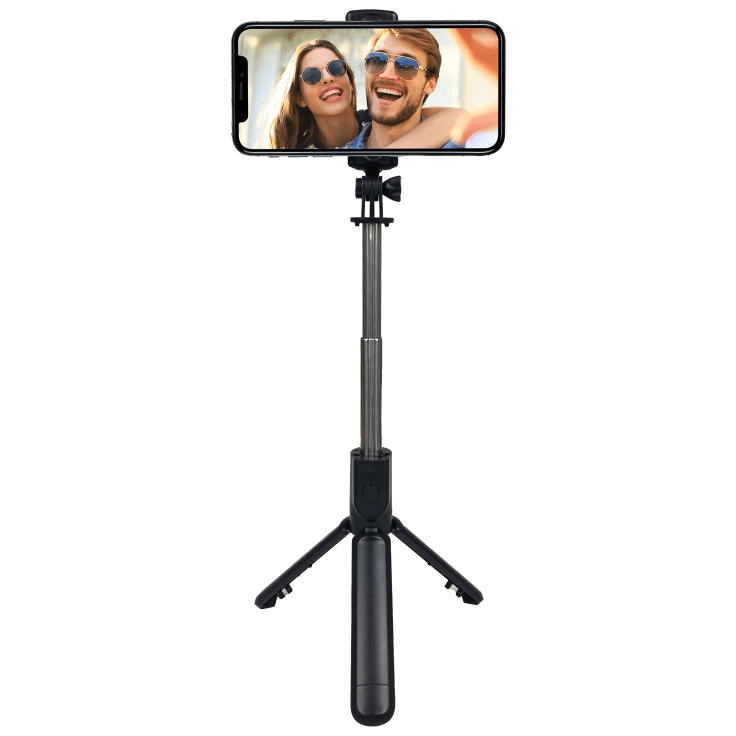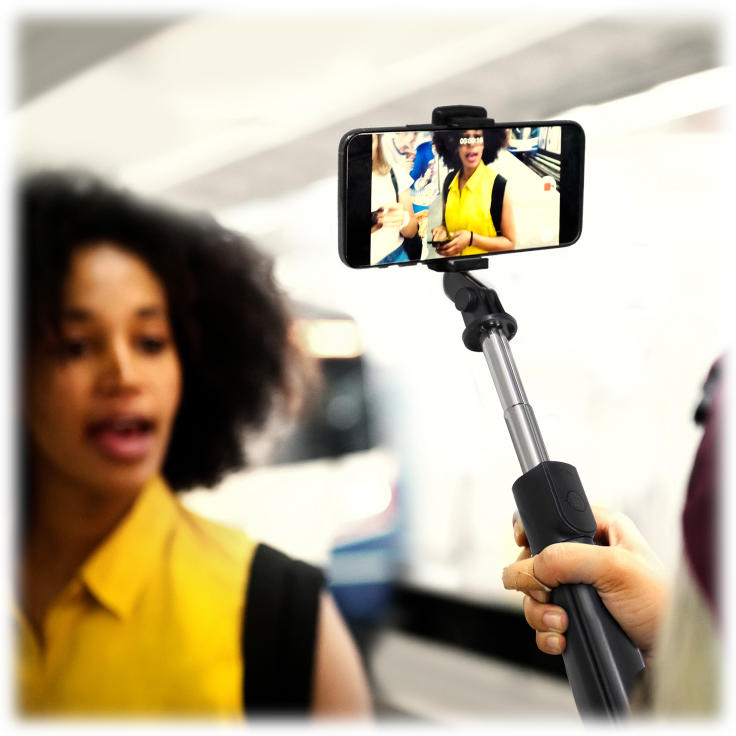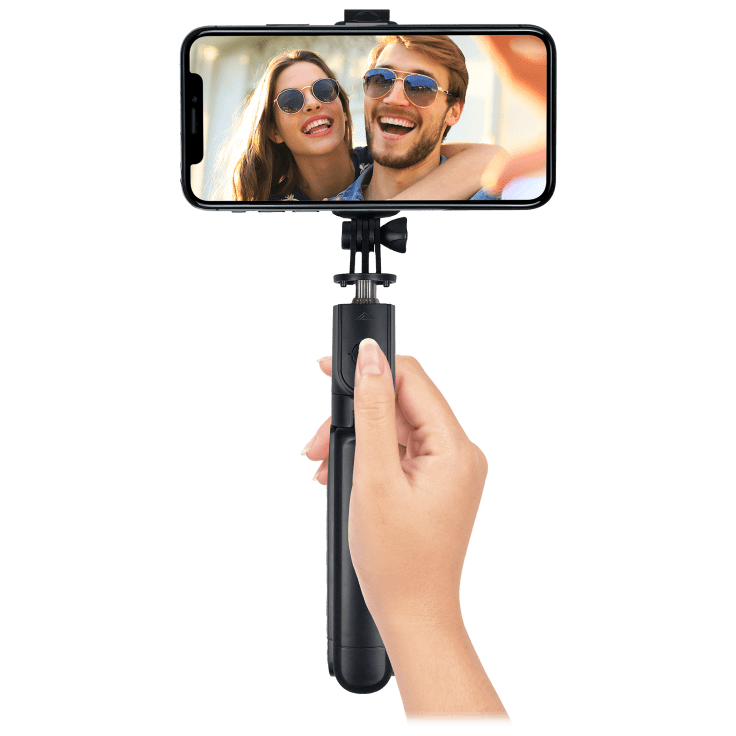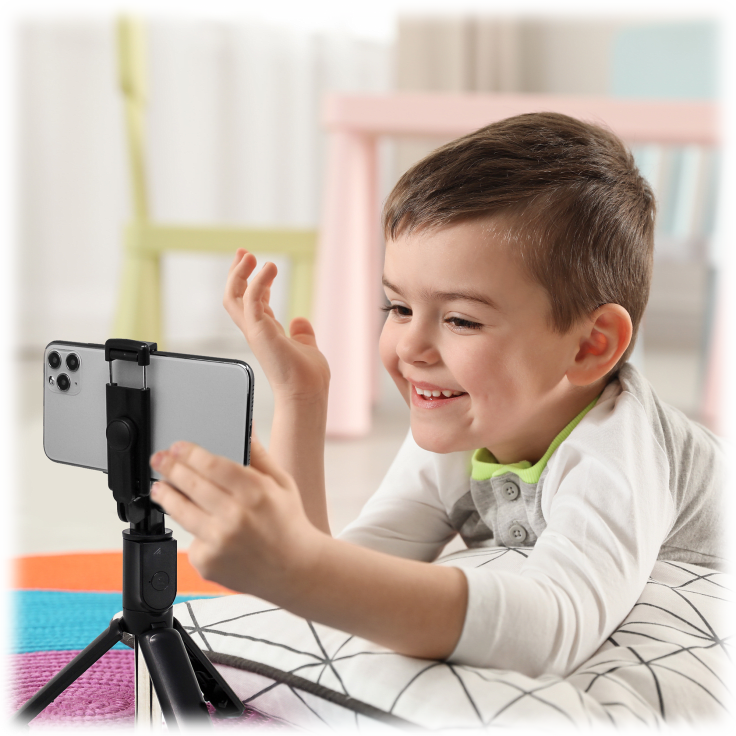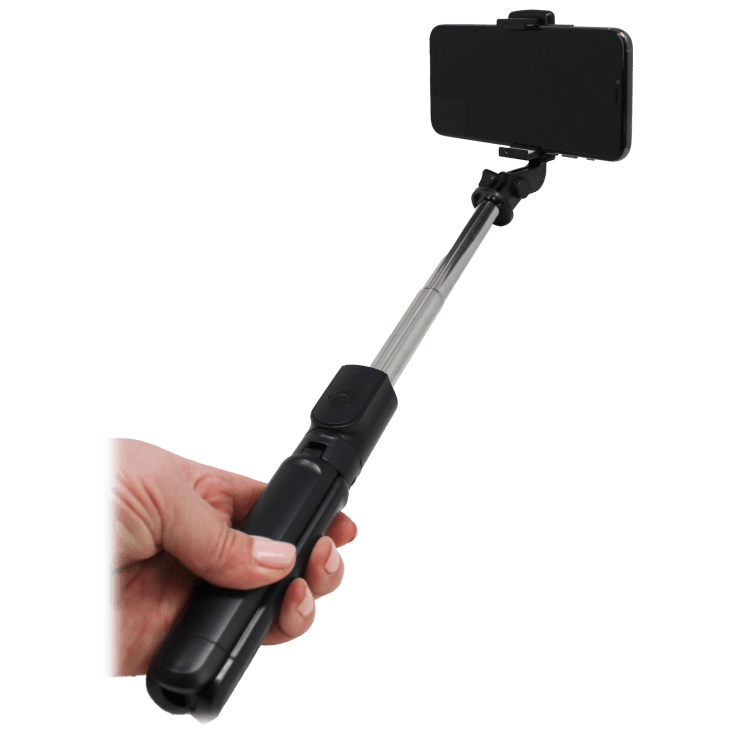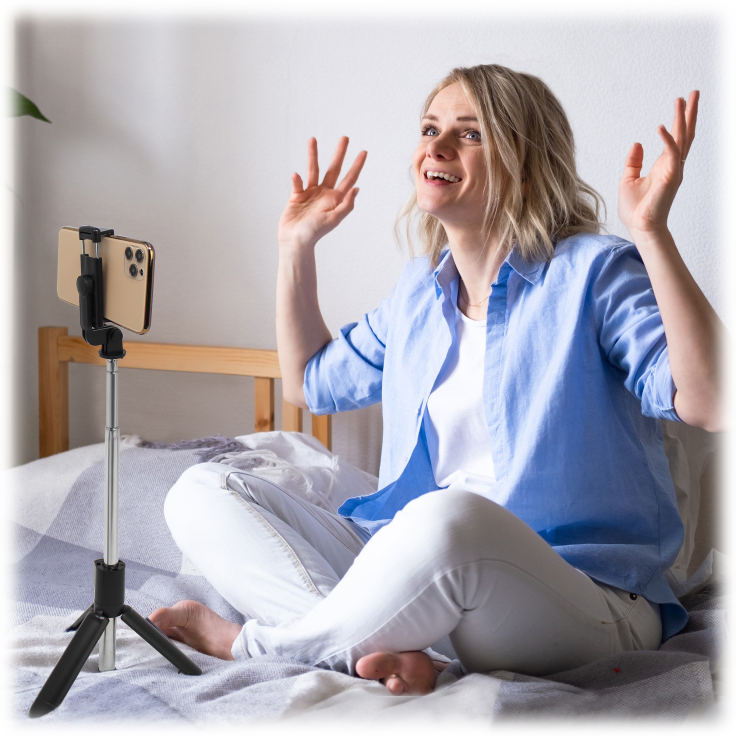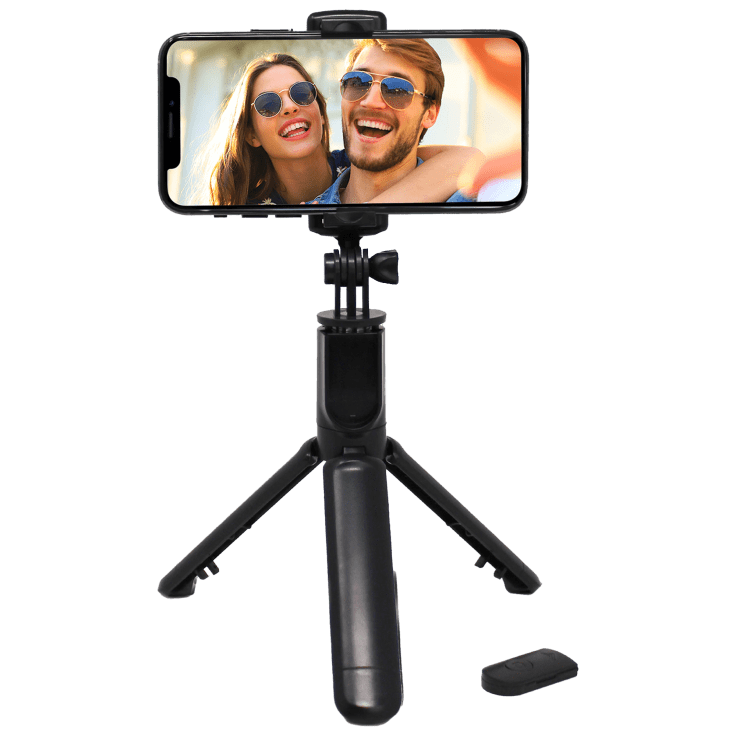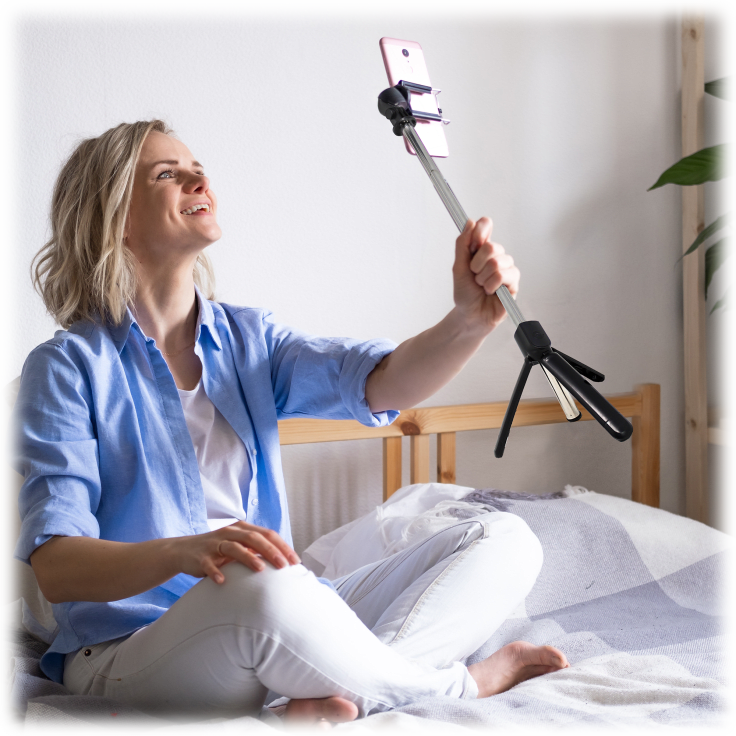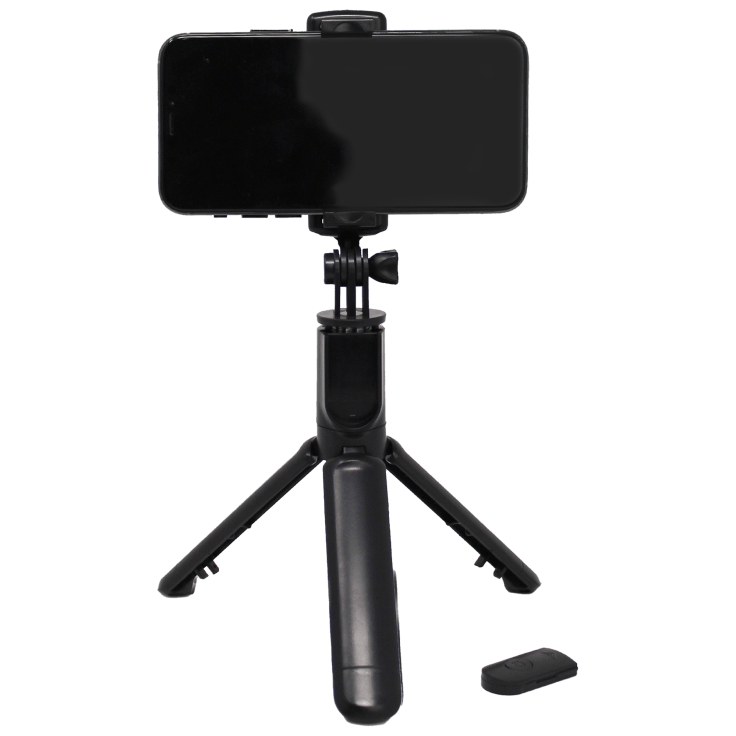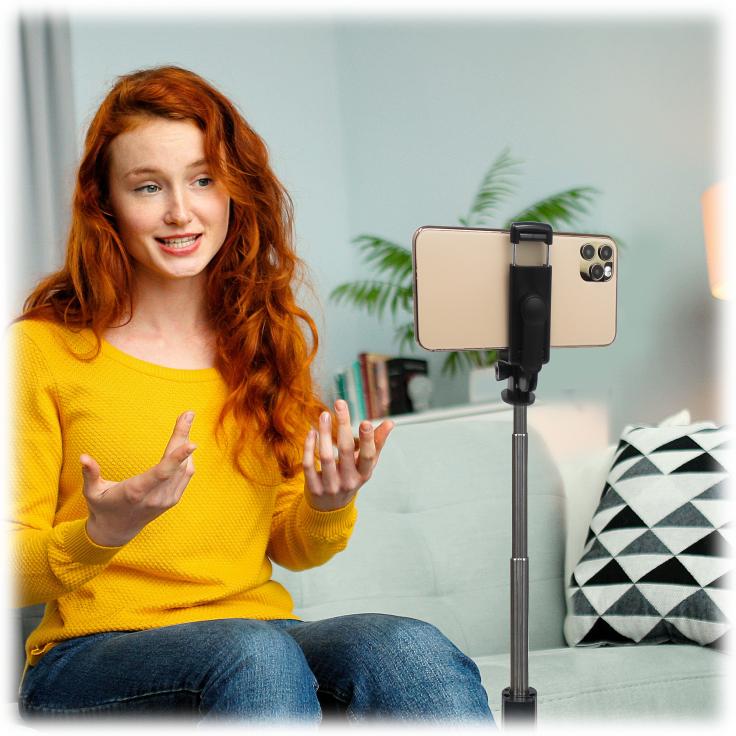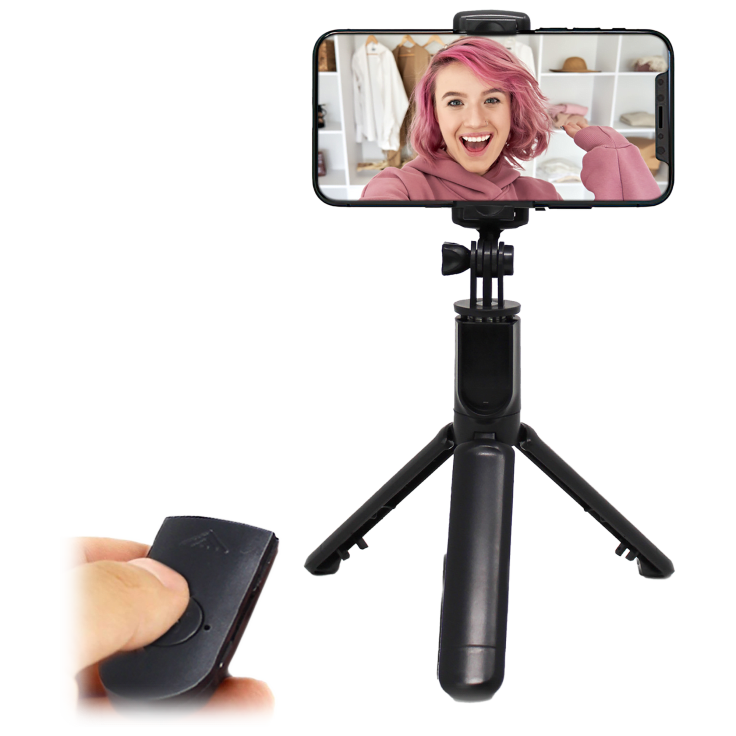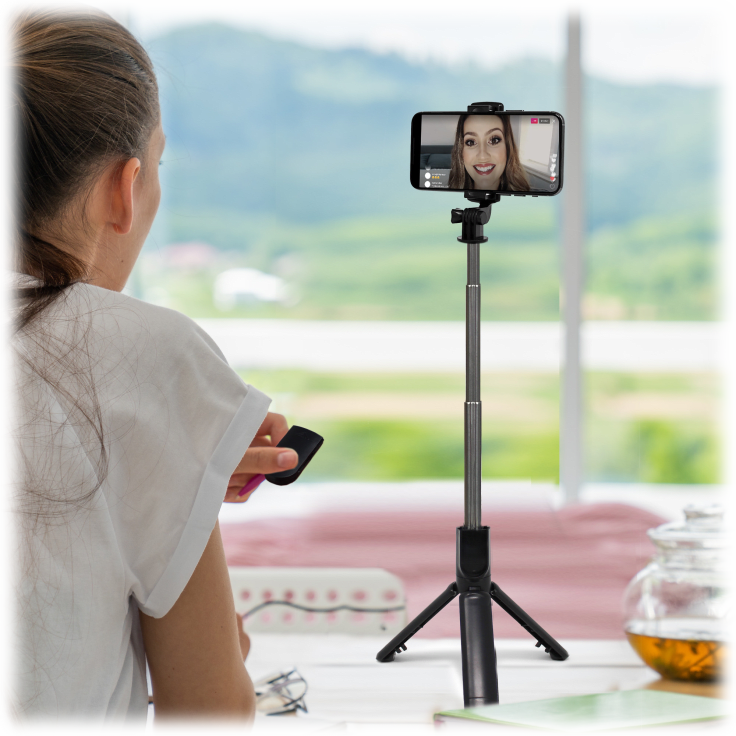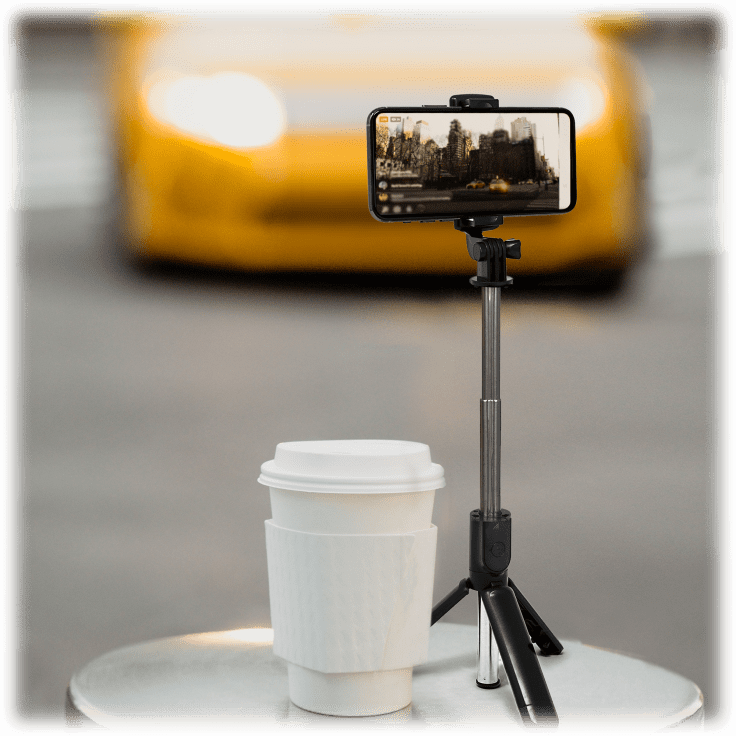 Aduro U-Stream Mini Selfie Stick Tripod with Bluetooth Remote
Features
360-degree rotating angle allows you to take pictures and stream videos hands-free at your optimal position
Fold-out legs enable U-Stream 18" Selfie Stick Extendable Tripod to be placed on almost any surface
Wireless Bluetooth remote control allows you to take photos and start/stop video recording from 30ft away
Perfect for selfies, group photos, adventure travel, vlogging, Youtube videos, podcasts, Tiktok, Facebook Live, Facetime Instagram, Live streaming, and more
What's Included?
1x U-Stream Mini Selfie Stick Tripod
1x Bluetooth Remote
Warranty
Available States
AL, AZ, AR, CA, CO, CT, DE, DC, FL, GA, ID, IL, IN, IA, KS, KY, LA, ME, MD, MA, MI, MN, MS, MO, MT, NE, NV, NH, NJ, NM, NY, NC, ND, OH, OK, OR, PA, RI, SC, SD, TN, TX, UT, VT, VA, WA, WV, WI, WY
Reviews
Verified Purchase
Comfortable in Taking Photos
This Bluetooth Photo taking Tripod makes you feel at ease and relaxed while taking photos. I always said, I'm not photogenic. And it was only because I wasn't relaxed, because I had to take the photo holding the phone using a mirror to get the shot. It was hard trying to look down to see where the phone was aimed, let alone trying to find the camera button with the same hand that was holding the phone to get the shot. I took so many photos trying to get the right shot. I kept throwing them in the trash and starting over so many times. After a while I would just give up. But when I received my Aduro U-Stream Mini Selfie Stick Tripod with Bluetooth Remote in the mail and set it up, my first photo came out looking good even though I wasn't ready for it. And the other photos that came after the first looked great. It was the first time I said I looked good. My face was so relaxed in the shot, I couldn't believe it. I didn't have that worried look wondering if the shot came out right. Or am I going to have to erase this one too. The remote Bluetooth was all I had in my hand. And all I had to do was find the best smile and pose and press the button on the remote. I didn't have any photos to trash. They all looked good, even the ones where I made funny faces. I can say now, I Am Photogenic. And I love that it stands on a tripod. I don't have to hold the phone to get the shot. I can't wait to see how the videos come out. I feel like I can conquer anything, even standing in front of a camera to speak with this ADuro Selfie Stick Tripod. I'm Loving it!!!
Written by @Sirp2 - April 1st 2022
Verified Purchase
Amazing deal!!!!
Luv this!!! What a bargain! Ty!
Written by @belle7448 - April 3rd 2021
Verified Purchase
two ordered only one received, then product not available.
Written by @w0220621 - April 7th 2021