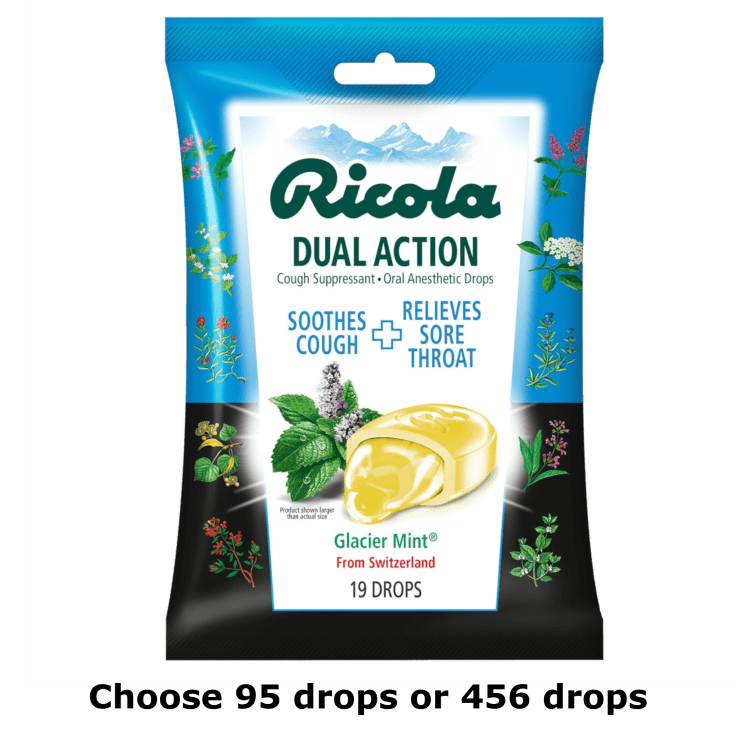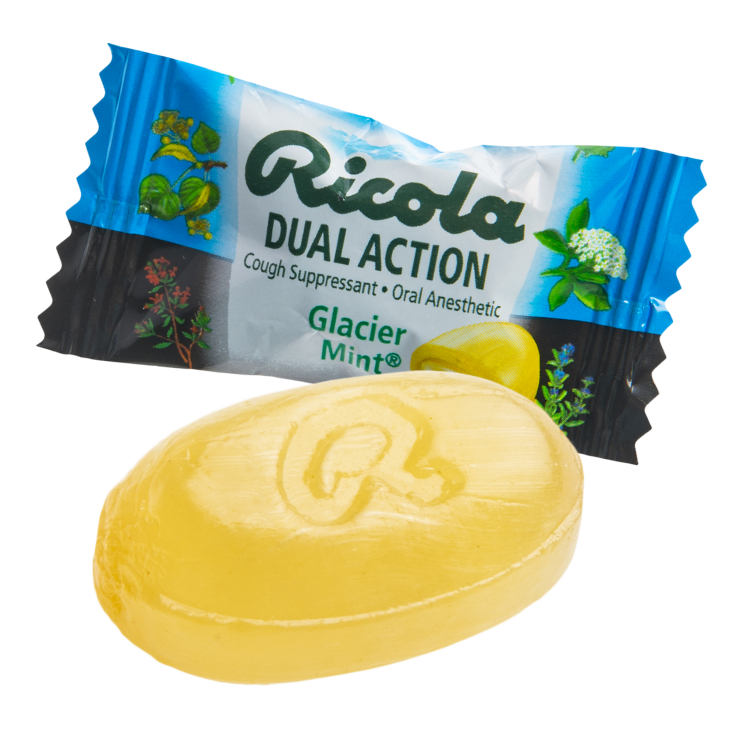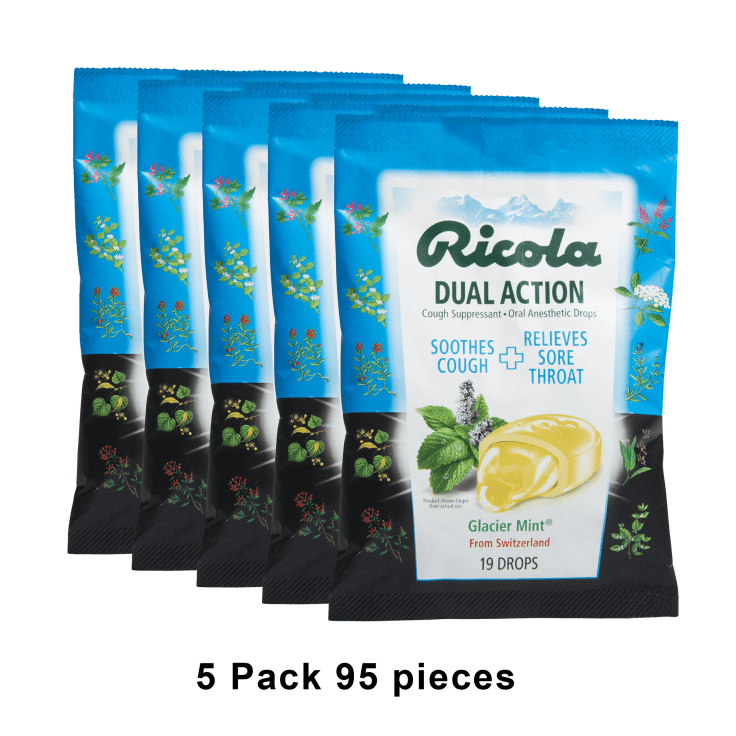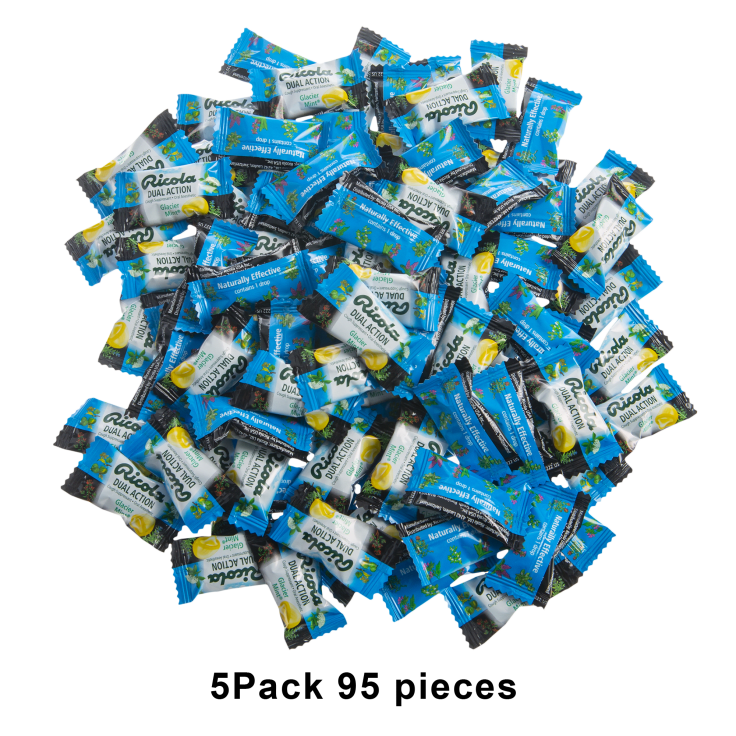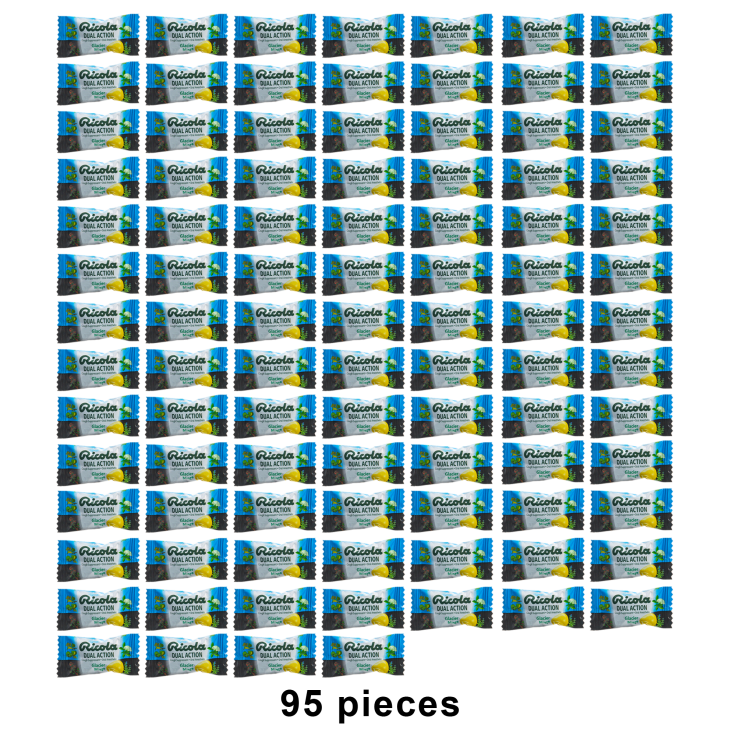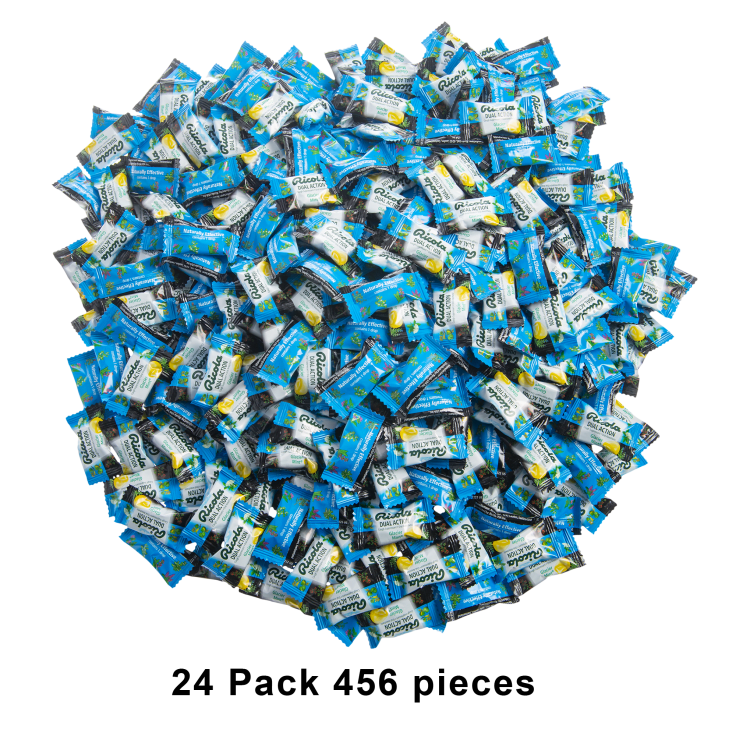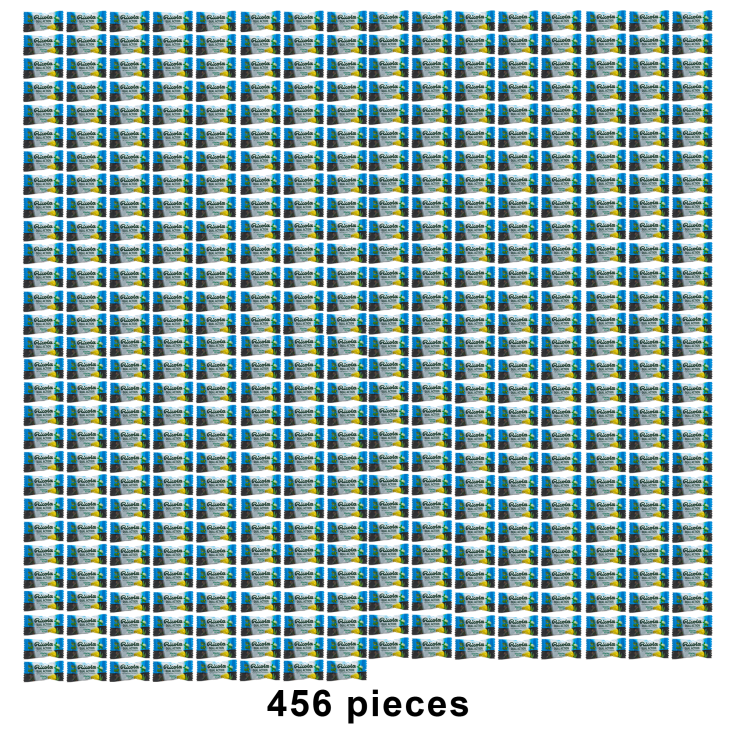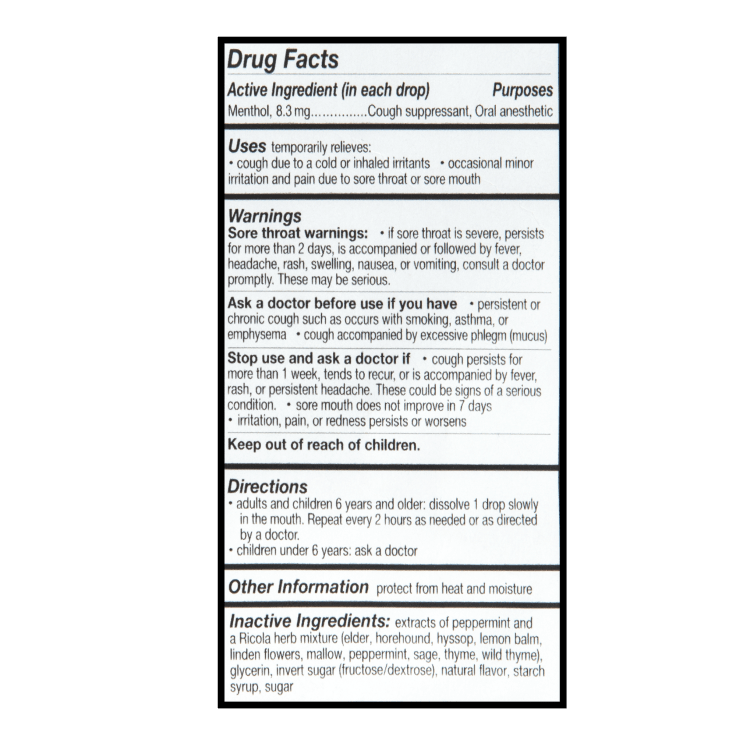 95-or-456-Pack: Ricola Dual Action Glacier Mint Cough Drops
Features
These are the "glacier mint" variety, which Amazon Reviewers claim will soothe your throat AND freshen your breath. Some have even called the flavor "amazing."
They are "Dual Action," which means they work for both coughs and sore throats.
They're individually wrapped, and not with that yucky wax paper that gets all sticky like other cough drops.
Since we are selling your choice of 95 or 456 cough drops, and each cough drop is a dual action cough drop, doesn't that mean we are selling up to 912 "actions"?
No, that's not really how that works.
Basically, you can have enough cough drops to get you and few others through the winter, or enough to get you and the whole office through the winter.
Bonus: Ricola is really fun to say.
Specifications
Model: 3120
Condition: New
Active ingredients: Menthol: 8.3 mg (cough suppressant)
Temporarily relieves cough due to minor throat and bronchial irritation occurring with a cold or inhaled irritants
Ask a doctor before use if you have:

Persistent or chronic cough such as occurs with smoking, asthma, or emphysema
Cough accompanies by excessive phlegm (mucus)

Stop use and ask a doctor if cough persists for more than 1 week, tends to recur, or is accompanied by fever, rash, or persistent headache. These could be signs of a serious condition
Keep out of reach of children
Directions: Adults and children 6 years or older: Dissolve 1 drop in the mouth. Repeat every 2 hours as needed.
Ingredients: Peppermint extract and herb mixture (elder, horehound, hyssop, lemon balm, linden flowers, mallow, peppermint, sage, thyme, wild thyme), glycerin, invert sugar (fructose/dextrose), natural flavor, starch syrup, sugar
Expiration: January 31st, 2020
In The Box
5x 19-count bags of Ricola cough drops (95x total drops)
OR
24x 19-count bags of Ricola cough drops (456 total drops)
Warranty
Estimated Delivery Date
Monday, September 23rd - Monday, September 30th