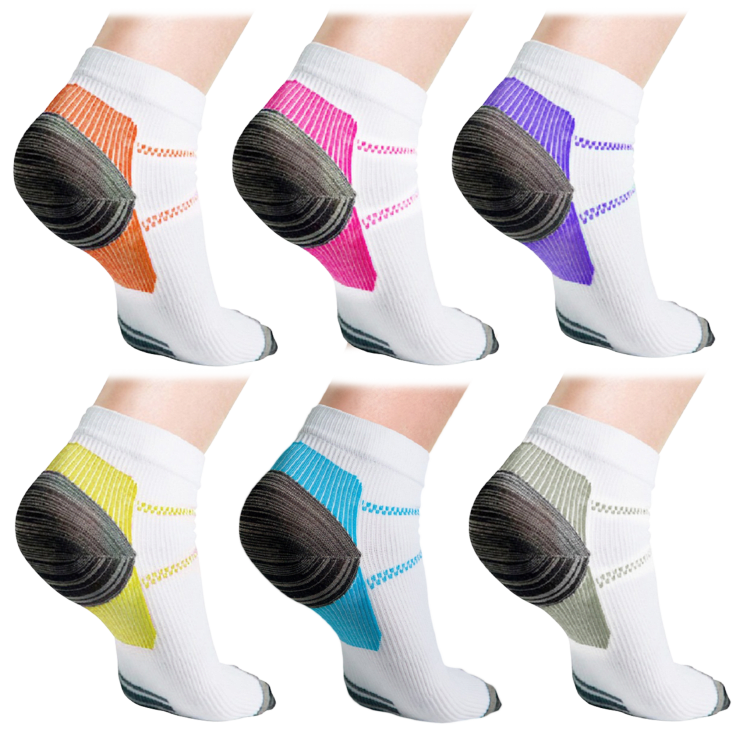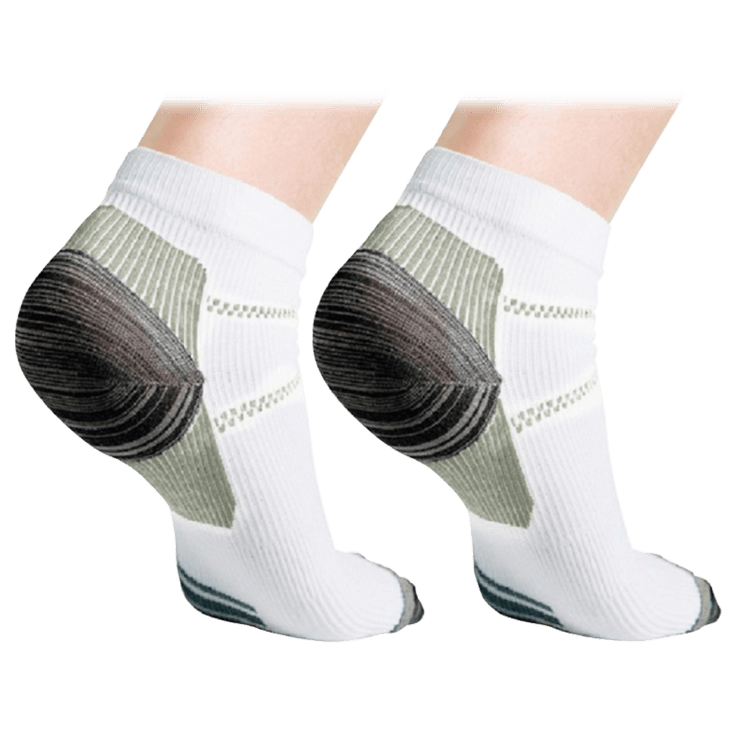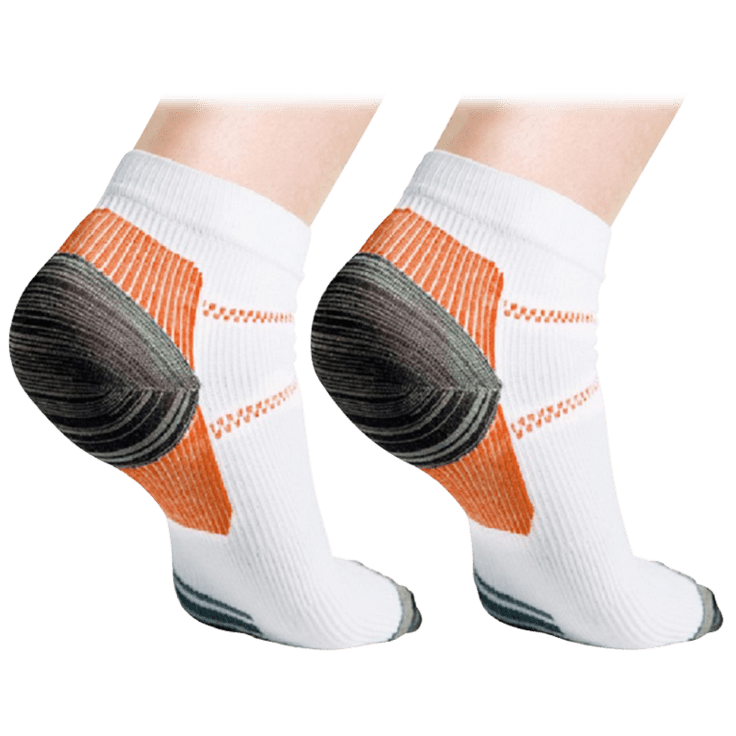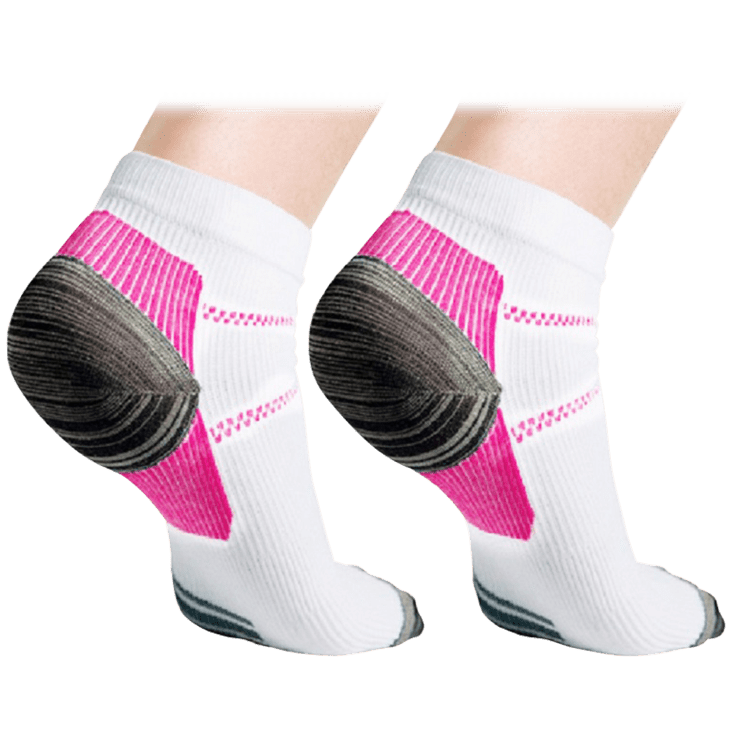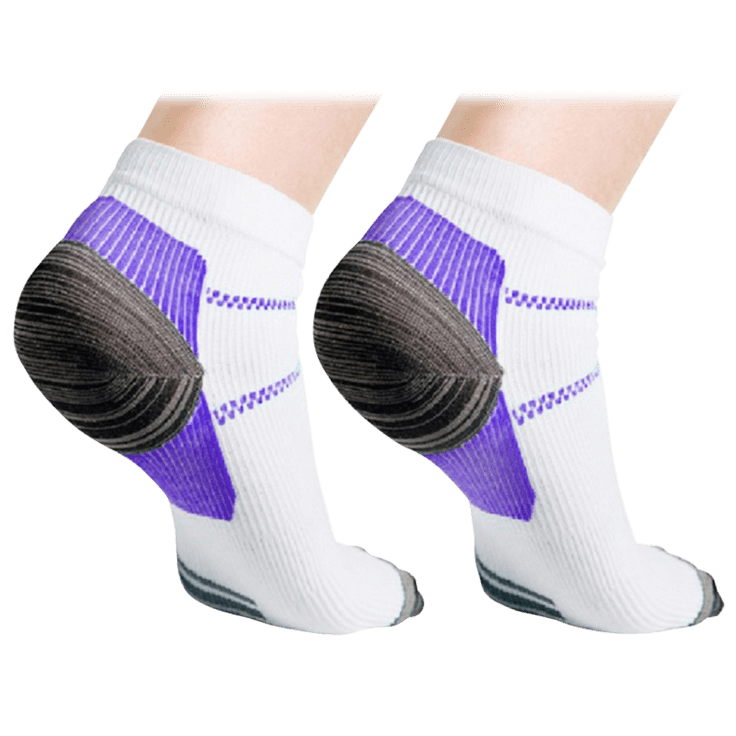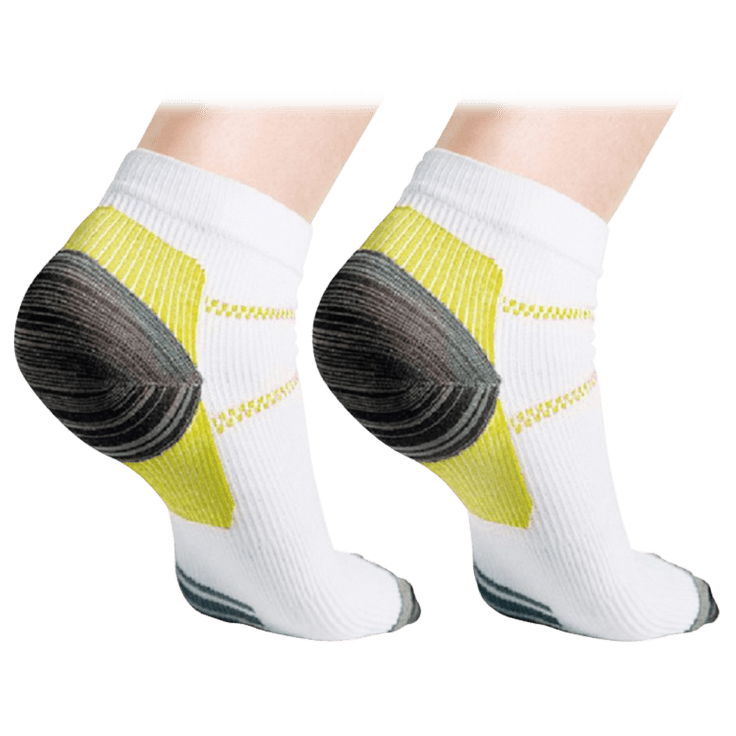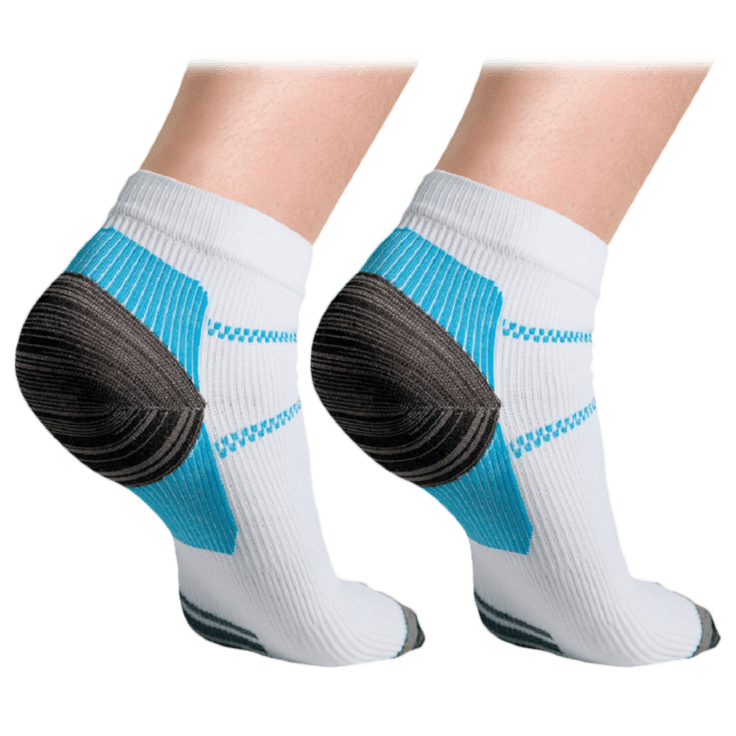 6-Pack: Unisex Ankle Compression Socks
Features
Support arches and heels with targeted compression zones
May relieve pain from plantar fasciitis, heel spurs, and other conditions
Wick moisture away from the skin
Stay comfortable during workouts and runs
Specifications
Sizing
Small/Medium: women's sizes 6-9 and men's sizes 5-9
Large/Extra Large: women's sizes 10-13 and men's sizes 10-12
Material
Specifics
6 Pairs Assorted Colors
or
6 Grey Pairs
Warranty
Reviews
Verified Purchase
Looks Just Like the Picture
I like the looks and large size of the socks that I purchased for my daughter-in-law who has not been pleased with any ankle socks she has purchased before. These socks will be one of her Christmas presents. I believe she will like these socks.
Written by @hencar11 - October 22nd 2021
Verified Purchase
great fit....
great buy and very happy!
Written by @c523 - February 13th 2021
Verified Purchase
Great deal
Love these sock, feel good and a perfect fit.
Written by @telework - February 12th 2021
Verified Purchase
short socks
My son is gonna love them
Written by @jmp634 - April 28th 2022
Verified Purchase
compression socks
Written by @Favor2020 - May 25th 2021
Verified Purchase
I Love

Them
Written by @gj380761 - September 9th 2020
Verified Purchase
Cute Ankle Compression Socks
Nice and comfortable; perfect fit
Written by @bowmanjg - May 25th 2021
Verified Purchase
No Compression Socks
I do not believe these socks have any more ankle/heel compression than any pair of regular socks. Very thin and no cushion at the heel or ankle. Neither do they have any more amount of tightness than any other pair of socks. Not worth the amount of money charged and does not meet the Said purpose.
Written by @lisa4368 - July 1st 2019
Verified Purchase
Socks lost
I did not receive the socks
Written by @johnarruda - April 21st 2022